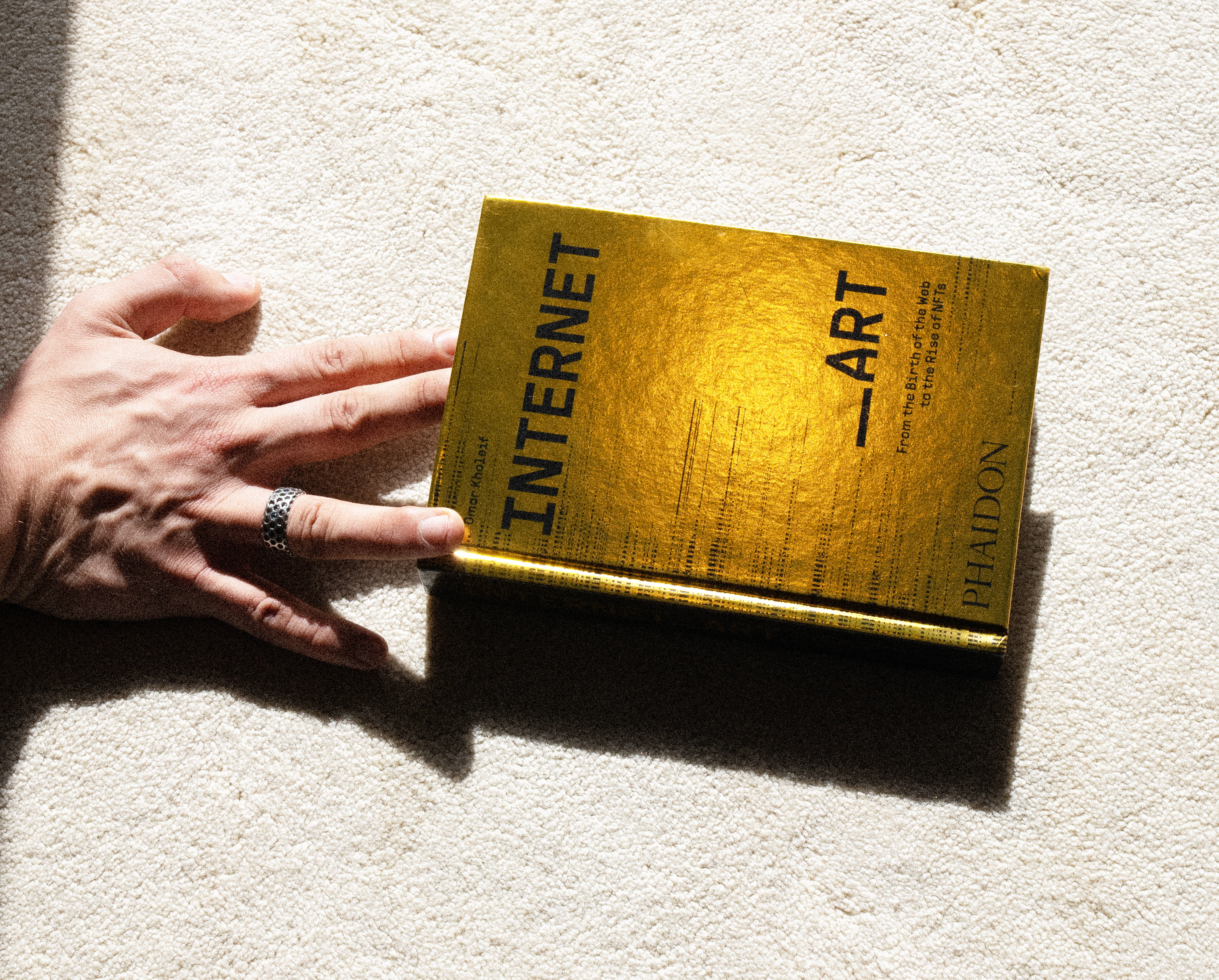 Dr. Omar Kholeif's Crystal Ball Drop
Omar Kholeif speaks to Phaidon.com through their avatar, Dr. O, giving the low-down on everything from content creation to NFTs
People always ask what's in Dr. O's crystal ball of the future?
One of the things that I have sought to make visible in INTERNET underscore ART is that the future is here—it is time that you all go out and start living it. Nam June Paik, the artist, said as much in his lifetime!
What I love about attending art and tech forums—from SXSW to the Verbier Art Summit through to events such as the Open Society Data Conference or the Christie's Art + Tech Summit is that often, both the speakers and the audience, have moved beyond the hyper-obsession of pure speculation.
Here, they won't just tell you what cinema will look like tomorrow—they'll likely show you. But that possibility literally exists for all of us. A teenager today is holding in their hands a super-powered camera and a powerhouse computer in their mobile phone. They can dream up not just new TikTok videos, but entirely new platforms, right there, right here, and now. They can be owners of their own cultural capitol, instead of "leasing" out their ideas to corporations whose platforms they use for dissemination.
OK, get to it already, Dr. O: What do you think of this thing called NFTs, as we make our way out of what has been dubbed by some as the "NFT winter of discontent?"
Well, the answer is simple.
NFTs present a thrilling prospect for our culture so long as the literacy is present amongst the citizen-base and the intent beyond its function is clear. In INTERNET_ART, I end the book by arguing that NFTs can be multiple things. At present, they function much like "real" artworks, i.e., they serve as "certificates of authenticity" identifying emblems of the "uniqueness" of a single artwork. Fan-TASTIC!
The copyright of the work shall remain vested with the artist or creator or estate, just like a painting's copyright would, for example. But my question is this: How can NFTs and blockchain technologies, if developed ethically and sustainably, enable transparent, self-sustaining eco-systems, to develop, and give life, and indeed, sustain various forms of aesthetic content? I am not merely referring to "digital twins"— but speaking of a physical painting, or sculpture, which is held in your living room.
Could the possibility of a self-regulated technology such as that of a "smart contract" ensure a paper trail for physical artworks. Such that curators and artist estates can easily trace owners of artworks, which would aid in mounting an artist's museum exhibition, or enable the production of a catalogue raisonné? Or hold within it the detailed technical instructions of a performance piece?
Could it be that "artists" whose work is sold at auction without their knowing, automatically receive dividends if they request so at the point of sale? or rather could they choose that percentages go to their heirs, or various charitable causes? My question is not speculative. It is a real one.
It is entirely possible.
But to do so, affordably, without it costing a fortune in terms of human and computing labour—i.e., that scarce resource of energy, well, we are not quite there yet.
But could we be? The answer is for you to tell us.
The crystal ball is yours to play with, speak back to, shift-shape—mould and contort into animations of your own imagining. Just remember one thing: Ideas and systems that help more than just one-person, tend to be adopted and deployed much more widely, and that for me, is an essential part of the spirit of the internet community.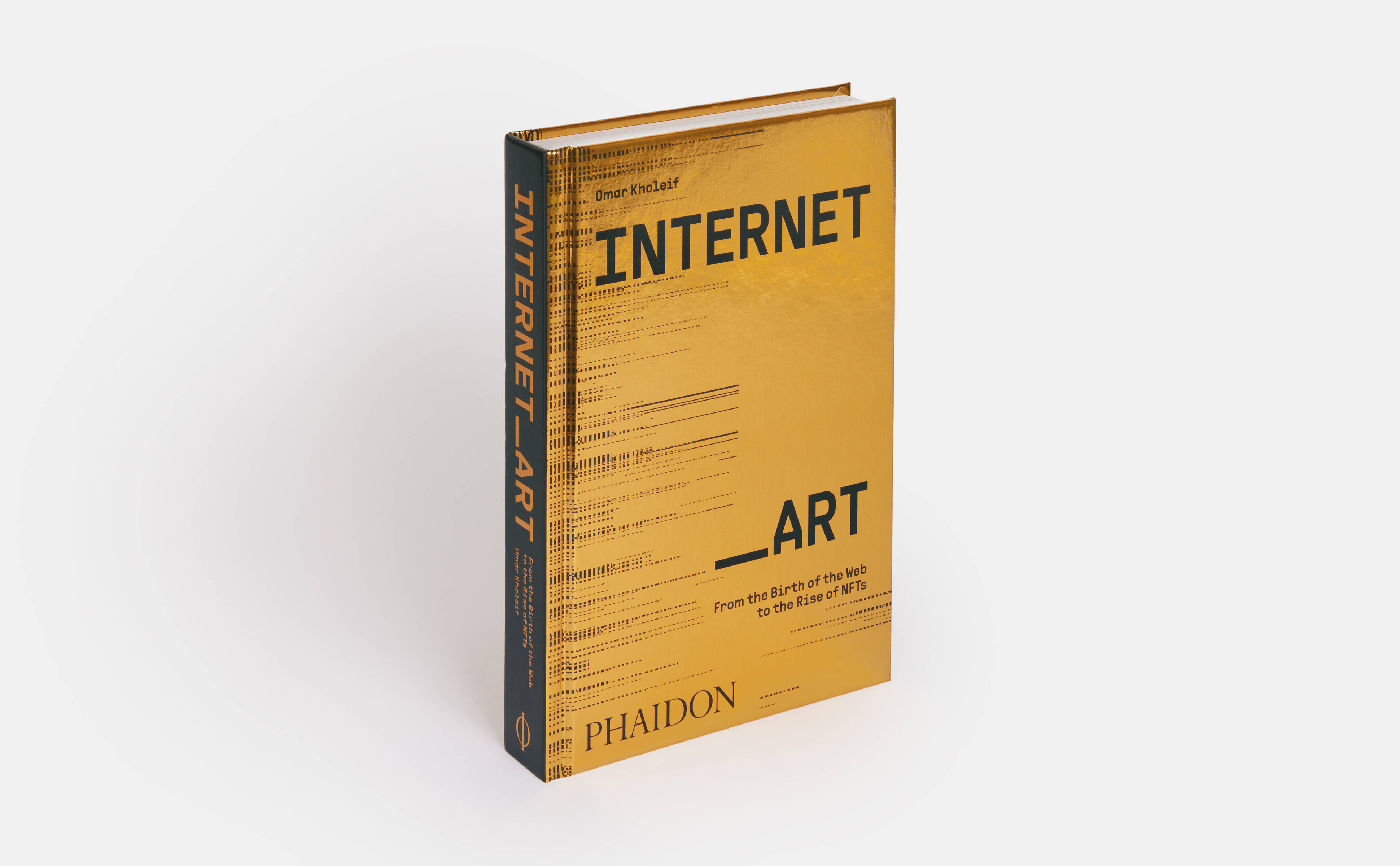 Dr. Omar Kholeif aka the avatar of Dr. O—sometimes referred to as "the world's leading Pop Physician" is the author of Internet_Art: From the Birth of the Web to the Rise of NFTs.
In this semi-regular column, exclusive to Phaidon.com, the polymathic figure muses on the expanded field of #InternetArt. Come back for more, next week!