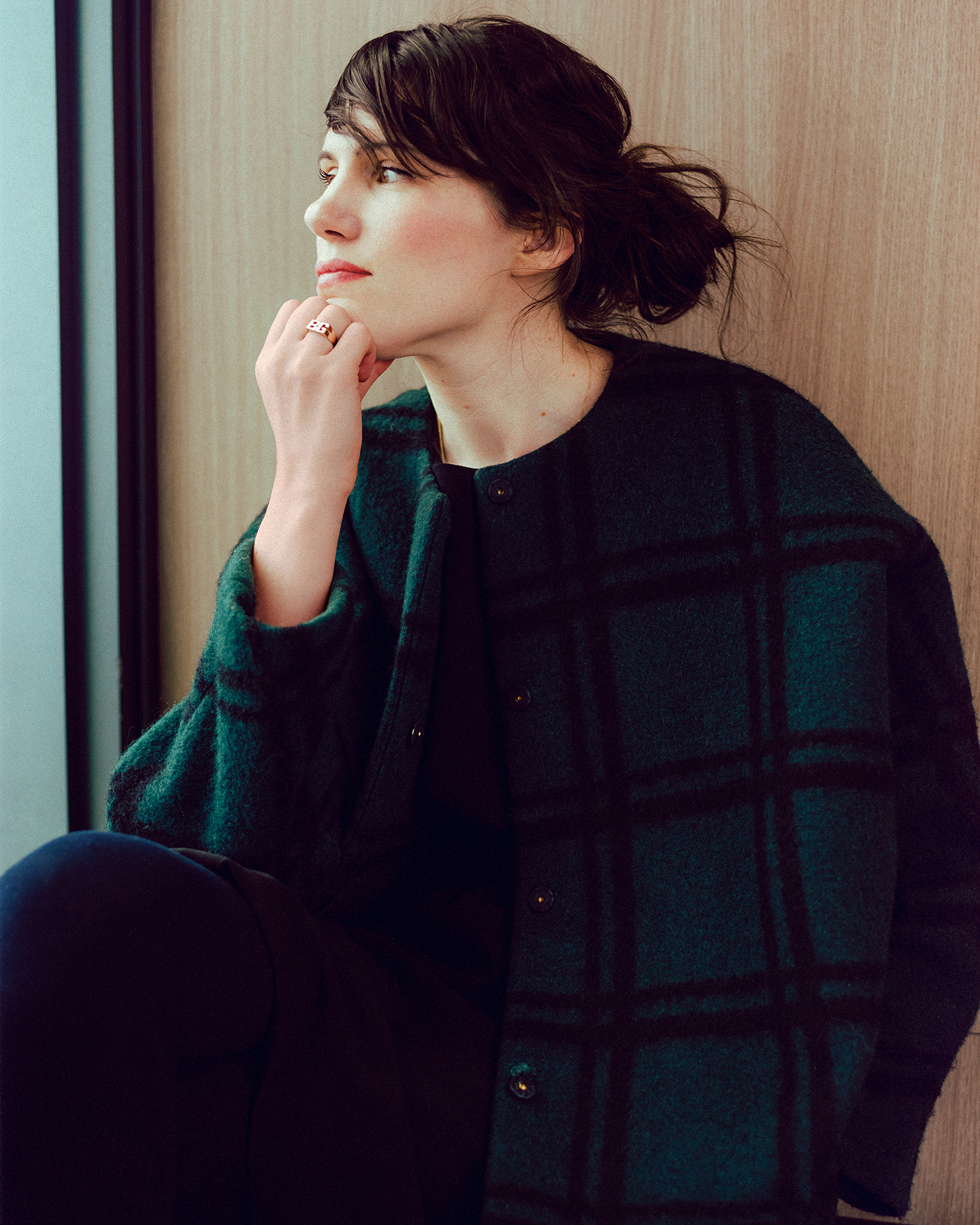 Beatrice Galilee on packing out the Met, loving Rennie Mackintosh and copying Peter Zumthor
The author of Radical Architecture of the Future reflects on how the discipline is changing and why 10 minutes is long enough to describe any project
Beatrice Galilee's new book might be about the future of architecture, but it also describes an old order that now lies in ruins. "When compiling this array of diverse projects, one thing that became clear is that the terms under which architecture exists today — permanent, patriarchal, capitalistic, upholding a Western canon — have changed," explains the author and curator in the introduction to Radical Architecture of the Future. "The biggest civil rights movement of a generation, Black Lives Matter, which took place over the summer of 2020 has precipitated much-needed reflection on the role of architects in manifesting an unjust social order of largely white male privilege, as well as the discipline's explicit contribution to the planet's ecological catastrophe."
Just what will take its place is unclear. There are plenty of viable contenders in her new overview of original projects by unique thinkers in the world of architecture and spatial design.
This London-born, NY-based curator, writer, critic, consultant and lecturer has drawn together a hugely diverse collection of architectural projects and practitioners for her Phaidon debut. In this timely book, the work of award-winning architects, designers, artists, photographers, writers, filmmakers, and researchers — all of whom synthesise and reflect our spatial environments — all come together. In this interview, Galilee herself reflects on the book's composition, her own architectural influences, and the ways in which we might all build better, together, in the future.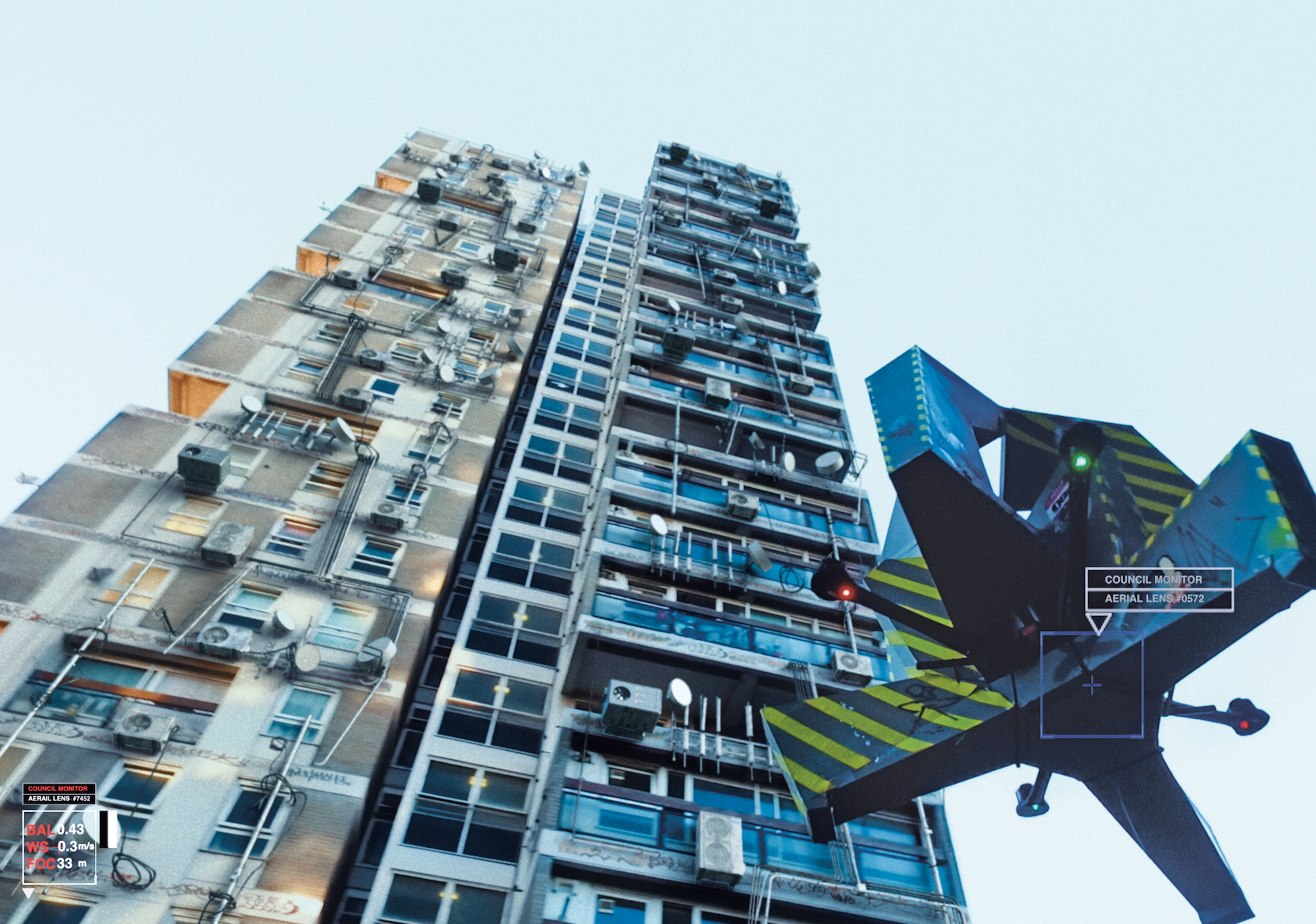 Radical Architecture is remarkably radical! When you came to put it together, did you have some clear ideas about what you explicitly wanted to include? Projects that others might not have regarded as part of architecture? Was there anything that didn't make the cut, because you couldn't quite justify its inclusion in a book about architecture? Thank you! My work first as a writer and then as a curator has always been about exploring and creating a broader, wider picture of architecture. One that challenges expectations of the discipline and presents a young, dynamic, innovative field full of ideas, possibilities and innovation. Architecture that includes work by people who work in immaterial ways using digital space, new technology, artistic practices, research, or work rebuilding social spaces with communities. Even though many of the projects included wouldn't consider themselves designers, their work allows the reader to make connections between the entanglement of the forces of capital and the humanitarian, environmental and political crisis the planet is in right now. To answer your question specifically, I think pretty much everything I wanted to be [in the book] made it, though one project I really admired was the work of Caroline Criado-Perez, whose shocking research around the use of gender-specific data in the creation of cities and spaces I found to be really eye-opening. She gave a fascinating talk at my conference, The World Around, last year. I did include her in the recommended readings at the back of the book!
Fellow Phaidon author Alain de Botton has argued recently that our contemporary architectural environment is ugly. What's he missing? It's a complicated case to make, and I think or hope that de Botton's argument is more of a provocation to invite people to look closely at their built environment and consider what lies behind the material and design choices that construct our cities. I am all for encouraging people to take an informed position on architecture. In fact, what I love about architecture is it figuratively and literally represents the values of its time; I try to read into the subterranean stories that architecture inadvertently brings to the surface: asking myself what were the social systems at play here, what are the fiscal choices that determined a building should be constructed in this place, that its walls should be made of that material, that its roofline or window panes, its semiotics and its senses - what do those signals convey about who is entitled to walk inside that building, who is represented on its facade? Who is not? If you look at the antebellum architecture of the plantation homes built by slave owners in the US in the early 19th century, the use of neoclassical or 'colonial' language references Greek orders on their facades, much like a bank or a museum would look like at that time. This is arguably because for the owners of the properties it was important to convey their "manifest destiny"- their white supremacy - over the land, and constructing architectural tropes such as metaphors to great civilizations from antiquity was a very powerful and effective way to do that. In my view whatever beauty in proportion or ornament those homes may have carried from the architect is eradicated by the abhorrent intention: that is the subtle weaponisation of architecture that means we cannot take anything simply at face value. Now we see museums and institutions from the same period in the US rethinking ways to reframe their facias.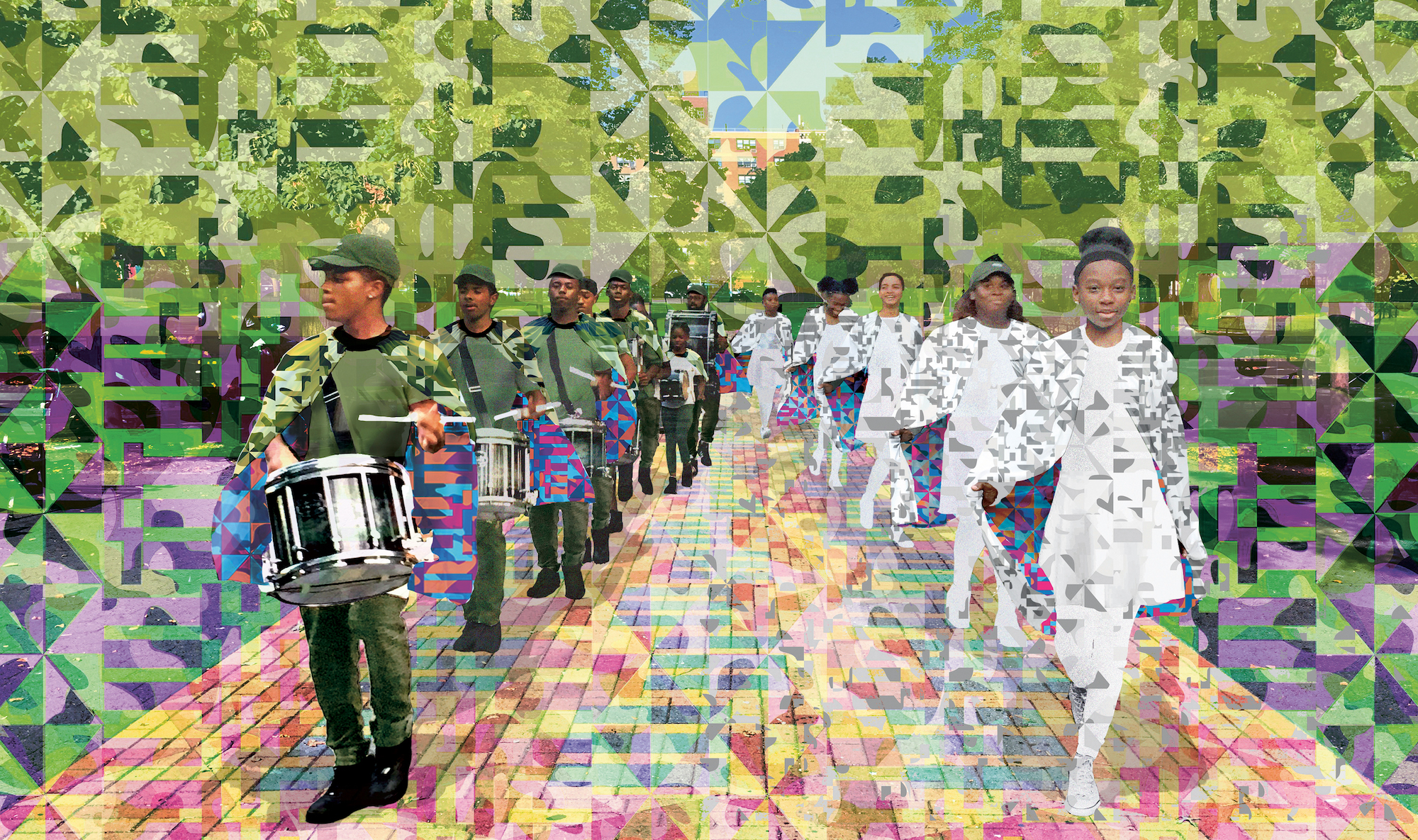 What was the first building, or set of buildings that you can remember entering and truly appreciating as a kid or a young woman? My wonderful aunt and uncle introduced me to the work of Charles Rennie Mackintosh when I was at college, I guess around 16 or 17. They took me on a trip to Glasgow and we visited many of his most important buildings: the Glasgow School of Art, Hill House, the Tea Rooms and the reconstruction of House for an Art Lover.
I remember being introduced to the premise of chiaroscuro and then somehow feeling it in three dimensions in his buildings. The library at the Glasgow School of Arts was so incredibly special. I think the first year at architecture school was me essentially ripping off all his designs until I discovered Peter Zumthor then I was blown away and started copying all of his instead. My visits to many of Peter Zumthor's buildings when I was an architecture student and then writer were absolutely formative. I was lucky enough to get a tour of Vals by the man himself.
You've changed the way architectural events have been staged, with your one-day summits, conferences and lecture series. What did you like about the way architects talked to each other, and what did you think could be improved? When I was at The Met as a curator I wanted to find a way to discuss and present what I could see were exciting, innovative creative projects in architecture but without the time-lag of curating and putting on an exhibition (something that can take up to five years in such a big institution). I wanted to share with The Met's audience that architecture isn't something stale or old that is only in the hands of a certain powerful few, but that it is a dynamic, young and diverse field that has this great exciting counter-culture and all these references and harmonies with other disciplines such as fine art, sculpture, technology and research. I thought the best way of doing that was to have as many people as possible involved in the conference and all speaking for only ten minutes, which I thought was enough time to tell one story of one project. The format was really successful because it is enough time to get into the beginning, middle and end of a project but not too long that you start to lose interest. It's also short enough that even if you didn't like that project you'd happily sit through it and wait for the next one to come along! I started my own project The World Around on the back of the success of that conference. Because of the pandemic we had to pivot.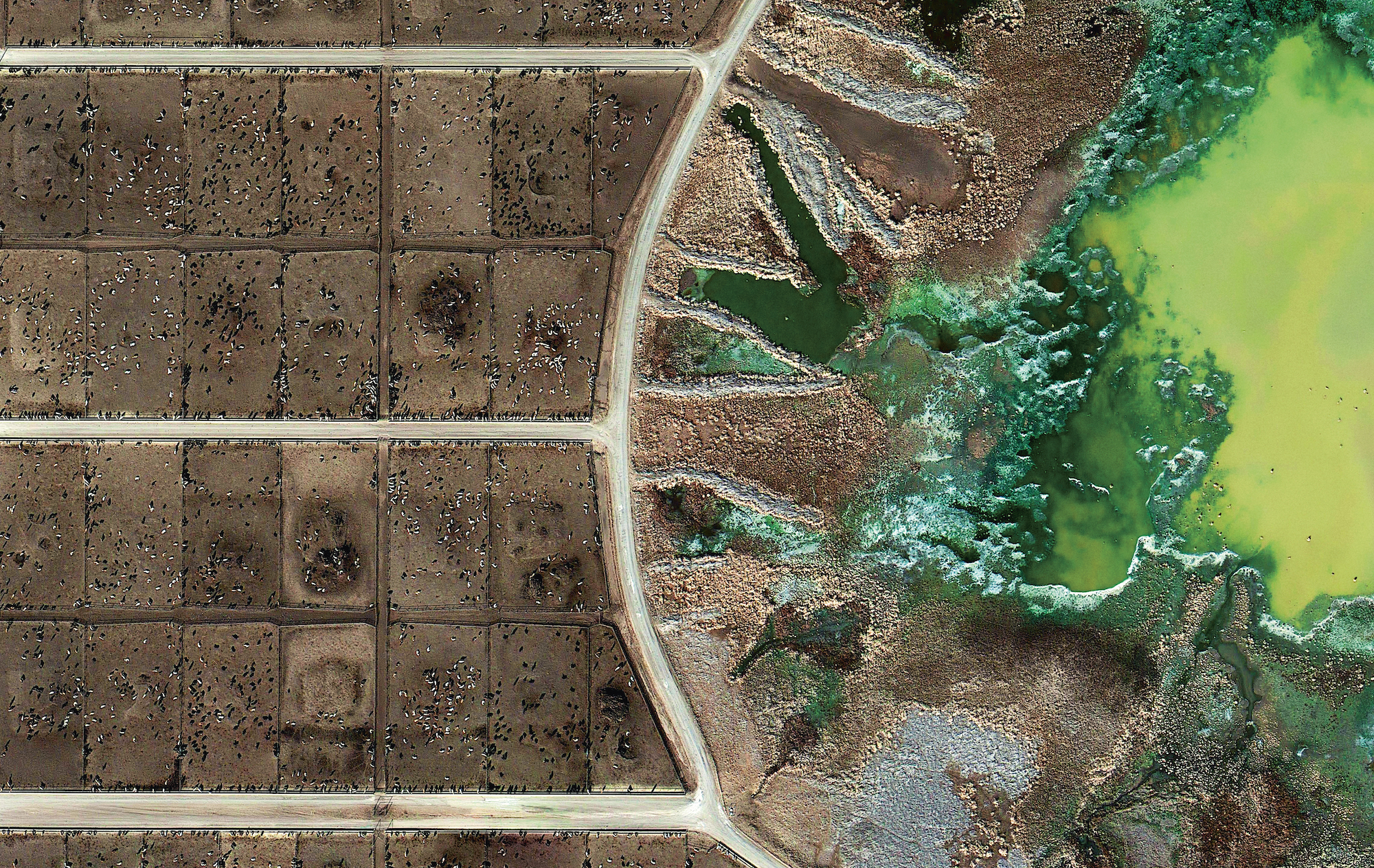 You oversaw the rooftop commissions at the Met. We're great admirers of those works, particularly Adrian Villar Rojas' The Theater of Disappearance. How difficult were these to stage? What were your abiding memories of these works? And would you ever do it again! I was lucky enough to curate two roof garden commissions at The Met. The site is extraordinary. The Theater of Disappearance was a really epic task: we scanned nearly 100 objects from The Met's permanent collection and 3D scanned people using photogrammetry, as well as overseeing the transformation of the architecture of the entire rooftop. Adrián redesigned and relocated the public facilities such as the bar, the benches, and even the trash cans. It was an environmental installation on a scale I'd never participated in before. As a curator it's so exciting to be part of site-specific commissions because it's contributing to an artist's oeuvre as well as the history of that fantastic program of commissions at The Met.
How about your wider work while at the Met. It's not an institution we widely associate with architecture, but you certainly made an impact. What are you most proud of doing during your time there? I think the conference 'A Year of Architecture in a Day' became something that was so popular it was almost hard to control. We had a policy of no tickets because at that time the institution was free, but for the event in 2019 we just couldn't fit any more people in. The overflow room was full, the line was hundreds of people long and nobody could leave the auditorium even for a bathroom break for fear of never getting back in again. For an architecture conference! It was a little crazy.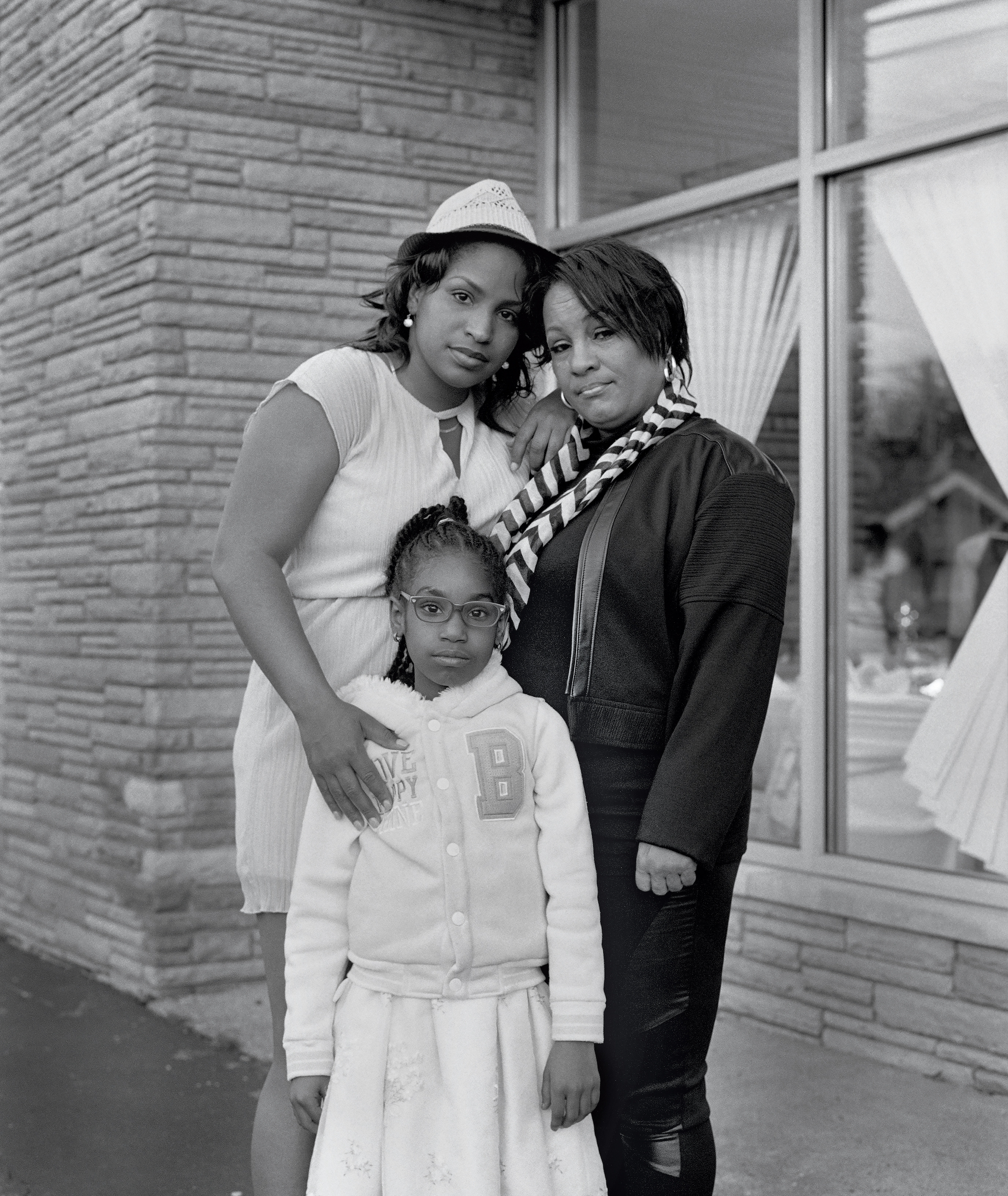 In your view, how has the role of the architect changed in recent years? Is it less about a single, lone genius, and now a bit more collaborative? Is it less about a single building, and more about how a city (or suburb, or bit the countryside) fits together? I definitely see a change in the remit of architects, yes. You can see from the book that many collectives and collaborations or foundations are forming an important part of the conversation of contemporary architecture such as Assemble, Dark Matter Labs, Sweet Water Foundation or Forensic Architecture. We have seen a renewed investment in understanding the materiality and traditions of a place in many of the projects we show. It is perhaps a foil to the many years of bombastic top-down attitudes in architecture where a single iconic designer takes responsibility for place-making and instead of finding architects listening to local communities, understanding traditions of building and responding to extremely attuned conditions. I currently teach at Pratt Institute in New York and my students have been fascinated to learn more about this new vernacular movement, they see the impressive sensitivity of architects like Joar Nango, Summaya Valley, Cave Bureau, Comunal and Ensamble to site, to found materials, to indigenous cultures and communities, to the natural world and learn that is a much more ethical and empathic role for architects out there.
What are the biggest challenges and opportunities for architecture in the future? The challenges are universal I think. The unstable planetary environmental conditions caused by the climate crisis and the catastrophic social consequences require thinking on a scale that perhaps has never faced before. I think the experience of the whole world going through the same pandemic of COVID-19 was absolutely fascinating, in part because we did not all experience it in the same way. The notion of a 'we' was simultaneously something quite plausible - our bodies were all facing the same exact combination of an unknown contagious combination of proteins - but that in reality, those proteins are so much more dangerous to certain people based on their socioeconomic status, their race, their environmental living and working conditions and the political party that was ruling over them. The collaboration and shared thinking and determination that lead to the development of the vaccine for example is something that perhaps is something to be deeply reflected upon. How can we do more shared thinking, shared problem-solving, shared solidarity? The challenge and the opportunity are very real but they are wound up in this condition of a catastrophe.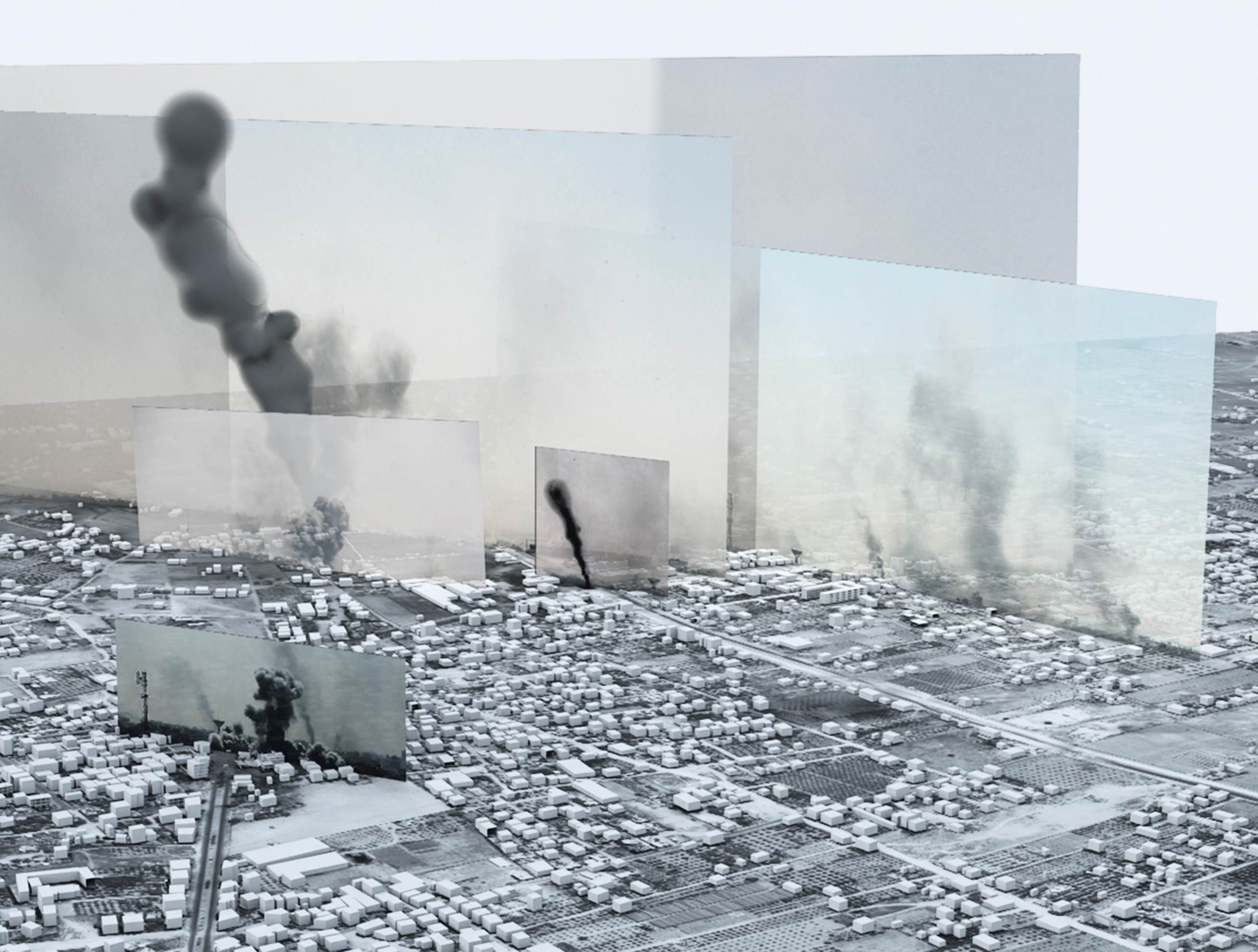 Are there guilty pleasures in the architecture world? In the same sense you might hear a song, like it, then discover it's recorded by someone a bit embarrassing. Are there any buildings you're not meant to like but that you secretly do? And can you tell us why? I think some people may be surprised how much I love 'real' architecture given my research interest is so focused on the immaterial aspects of design and architecture. On trips I will still want to visit cathedrals and monuments, and I want to find the new museums and galleries and see how they are made, comment on their materiality and finishing and see how works are installed.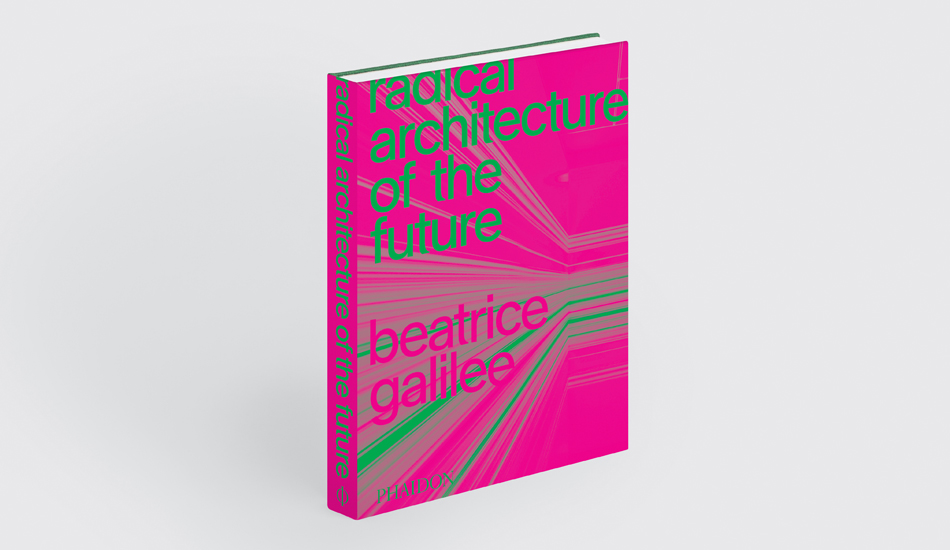 To discover much more about the possibilities architecture may open up to the open-minded in the years to come, order a copy of Galilee's new book, Radical Architecture of the Future here.