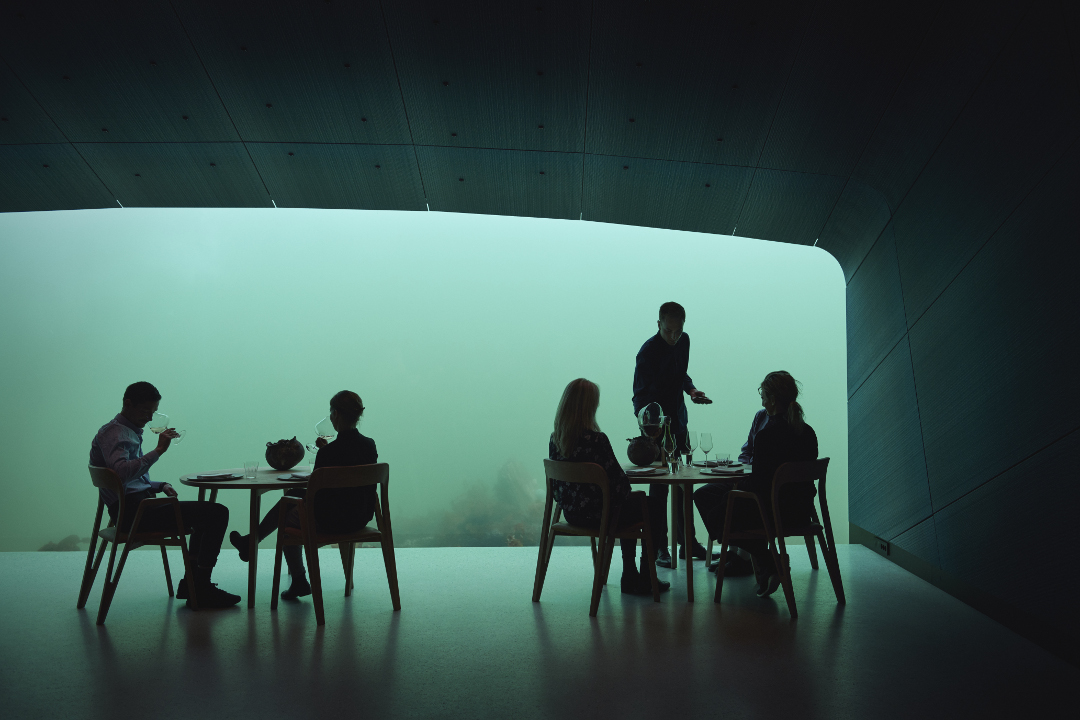 Snøhetta create Europe's first underwater restaurant
The new building on Norway's southern-most tip will serve as a restaurant and a marine research station
News of a restaurant going under is usually cause for concern rather than celebration. However, 'under' in Norwegian means both 'beneath' and 'wonder', and so is the perfect name for Europe's first underwater restaurant, which opened in Lindesnes, on the southern-most tip of Norway's coastline, last night.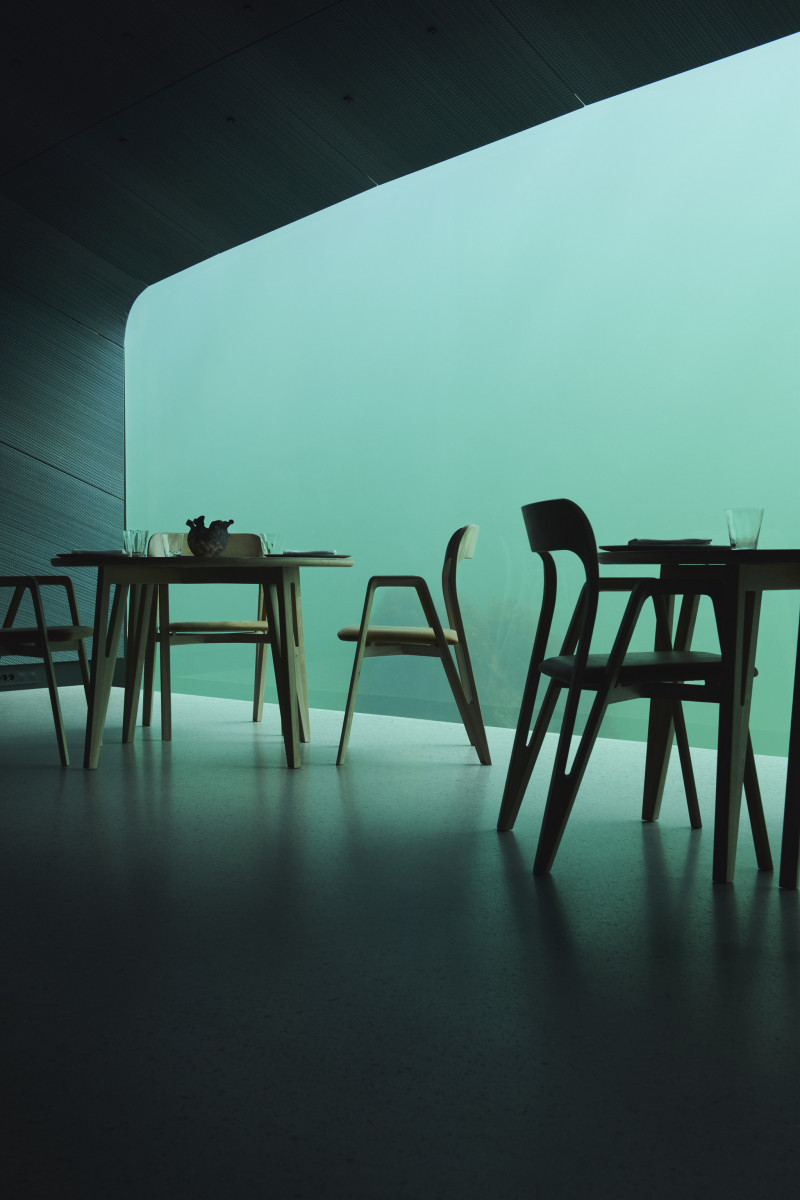 The 34-metre long building is the work of the brilliant Nordic architectural practice Snøhetta, which designed the restaurant to serve food, and also meet the needs of marine biologists, who will use Under as a research centre.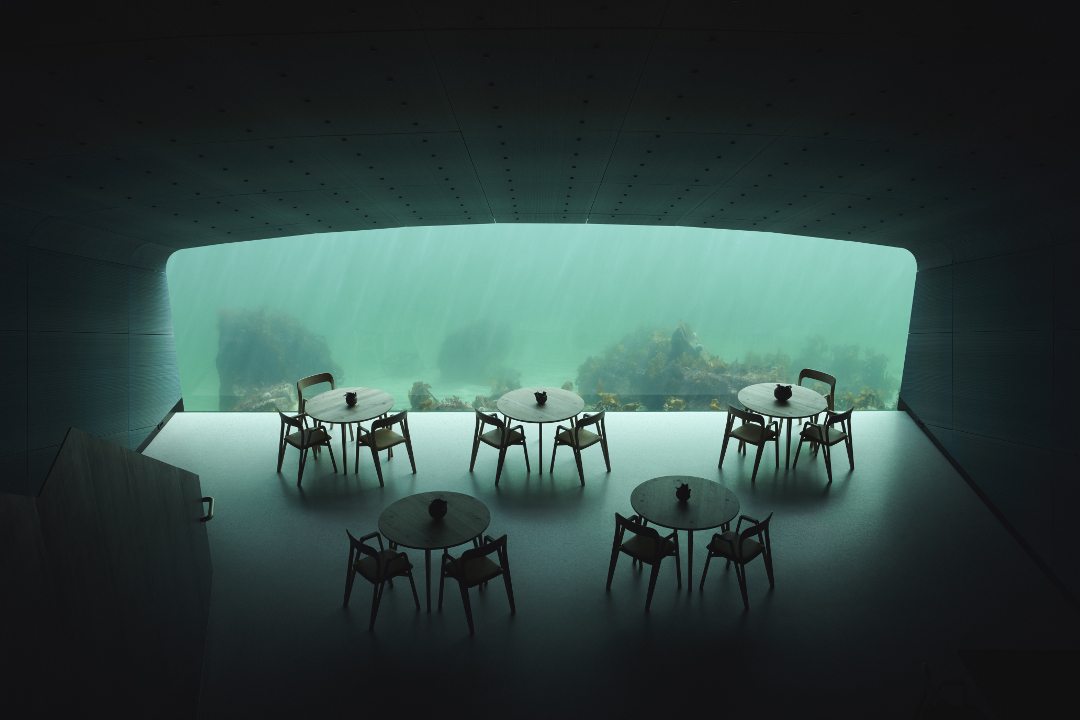 The long, clean form might look out of place on the craggy coastline, but the architects believe the concrete structure, which breaks the surface of the sea, to rest on the ocean floor, five metres below the waves, will integrate and, indeed, interact sympathetically with its environment, attracting limpets and kelp, and eventually functioning as an artificial reef.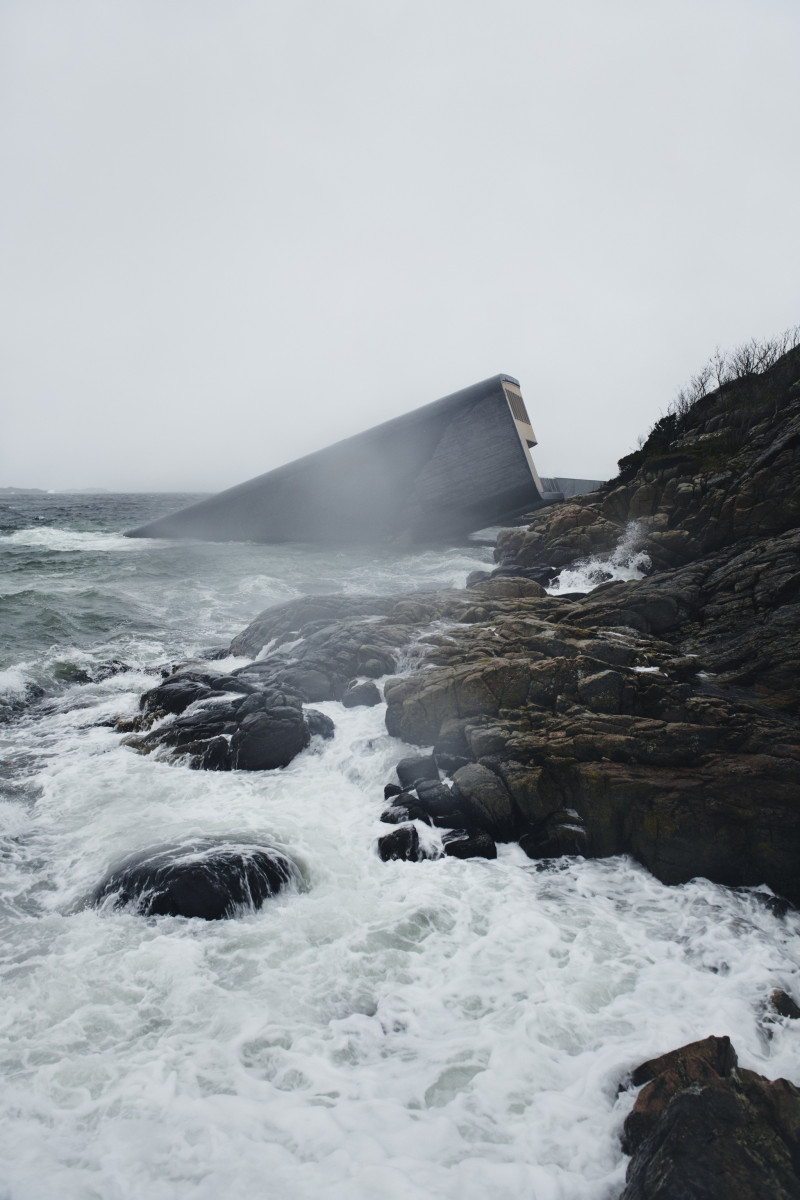 Under should also attract keen diners. The restaurant has appointed the acclaimed chef Nicolai Ellitsgaard from the nearby Måltid restaurant to create a suitably surprising seafood menu - seaweed candy, anyone? - which suits this novel, briny new destination perfectly.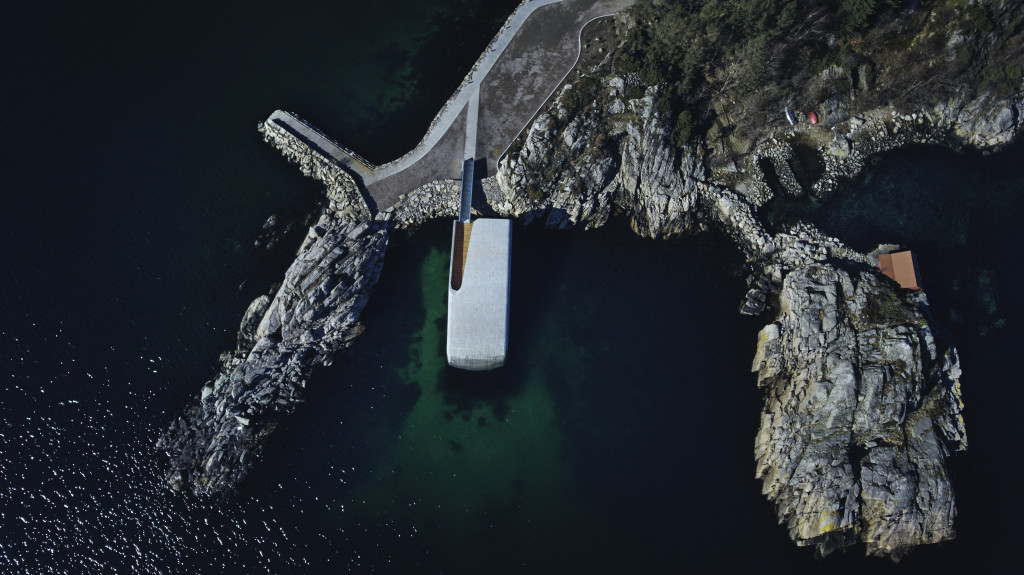 "In this building, you may find yourself under water, over the seabed, between land and sea," says Snøhetta Founder and Architect, Kjetil Trædal Thorsen. "This will offer you new perspectives and ways of seeing the world, both beyond and beneath the waterline."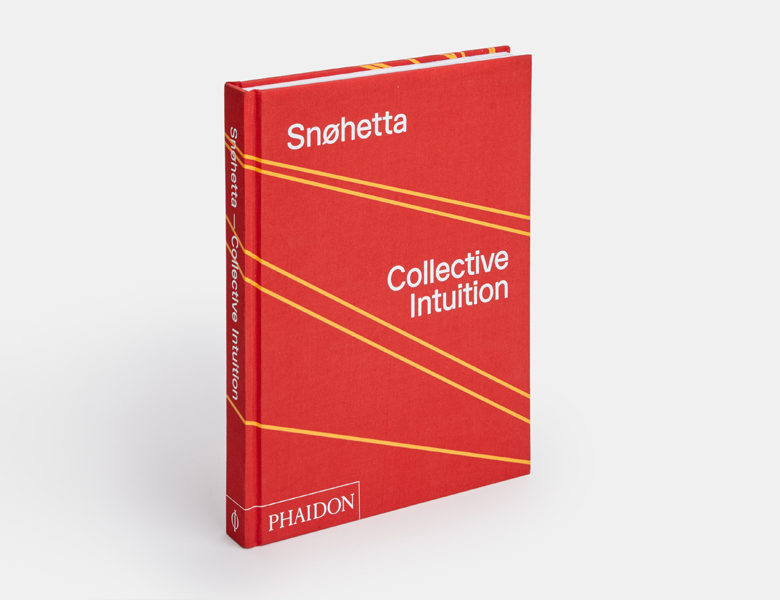 For further fresh views on the possibilities of architecture, take a look at our new book, Snøhetta: Collective Intuition; it's the first in-depth monograph on one of the most important contemporary architecture practices working today.