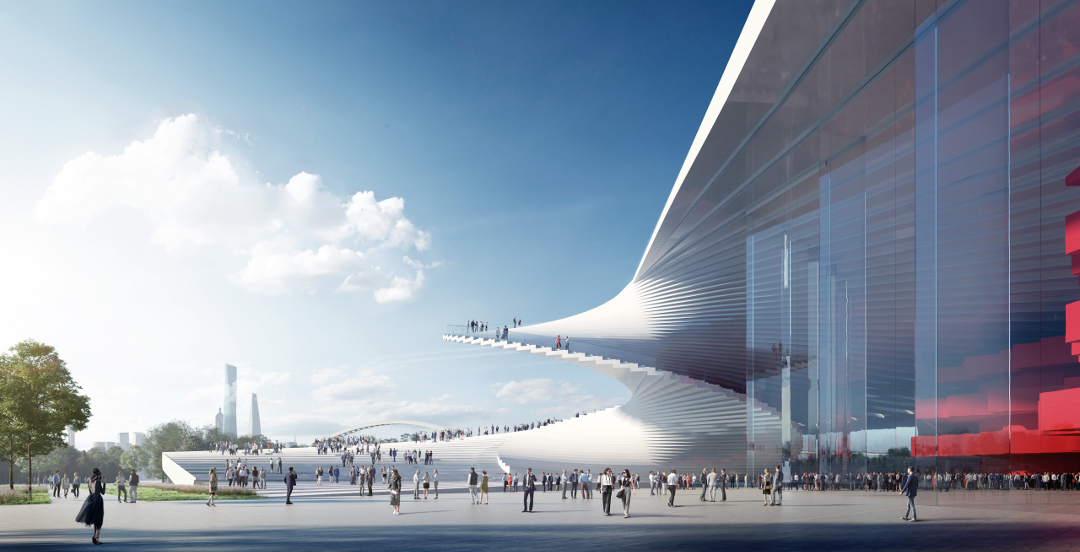 Can you spot the Chinese motif in Snøhetta's Opera House?
Let's just say the brilliant Norwegian architectural and design firm are big fans of East Asian symbolism
Early projects can sometimes define an architecture practice. Specialise in, say, beach houses during the formative years, and you're more likely to receive similar commission requests in your dotage.
No one would suggest that Snøhetta, the innovative Norwegian architecture and design practice, suffers from such stereotyping; recently it has created everything from a cave-painting museum to Europe's first underwater restaurant.
However, Snøhetta does have a thing for opera houses. The practice's winning plans for the Shanghai Grand Opera House are "a culmination of the competence and insight gained through projects such as the Norwegian National Opera and Ballet, the Busan Opera House in South Korea, the Isabel Bader Centre for the Performing Arts in Canada, and the Théâtre Nanterre-Amandiers renovation in Paris," says Snøhetta Founder Kjetil Trædal Thorsen it says.
Despite this incredible run of operatic success, Snøhetta still manages to keep each of these commissions quite distinct, working in local design motifs and regional references.
These renderings for the Shanghai Grand Opera House, released yesterday, show how the new building evokes that distinctly Chinese device, the folding hand fan, with its interlocking roof plates, which form a kind of spiral staircase.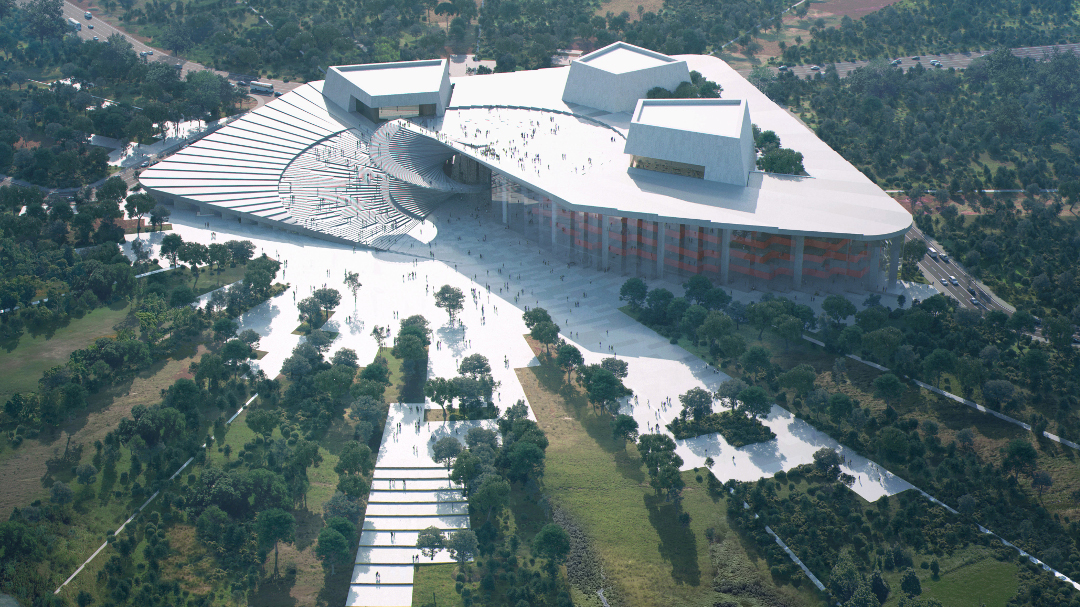 "The spiraling, fanning motions extend throughout the project, into the lobby, the halls, and the three auditoriums," explain Snøhetta. "The Opera House's visual identity also references the same movements, with the new, clean logo characterized by a highly recognizable open fan pattern."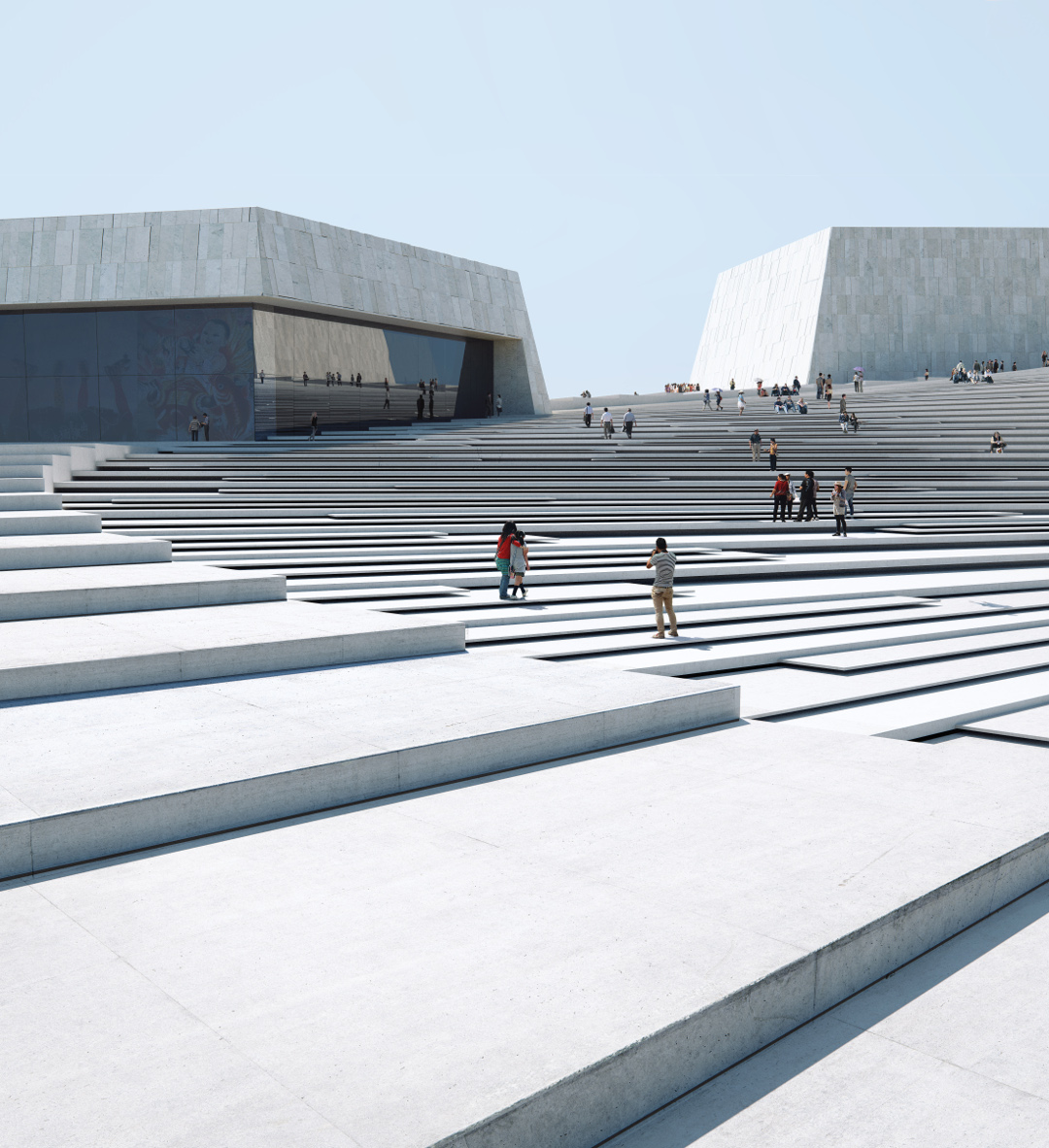 And that staircase isn't simply a design feature; the opera house's roof will serve as a stage and meeting place, for large-scale events and casual visitors, while the lower plaza will serve as a public square, enabling the project to become both a popular, social spot, on the banks of the Huangpu river, and a key piece in the country's latest Five-Year Plan to elevate Shanghai's cultural and global influence.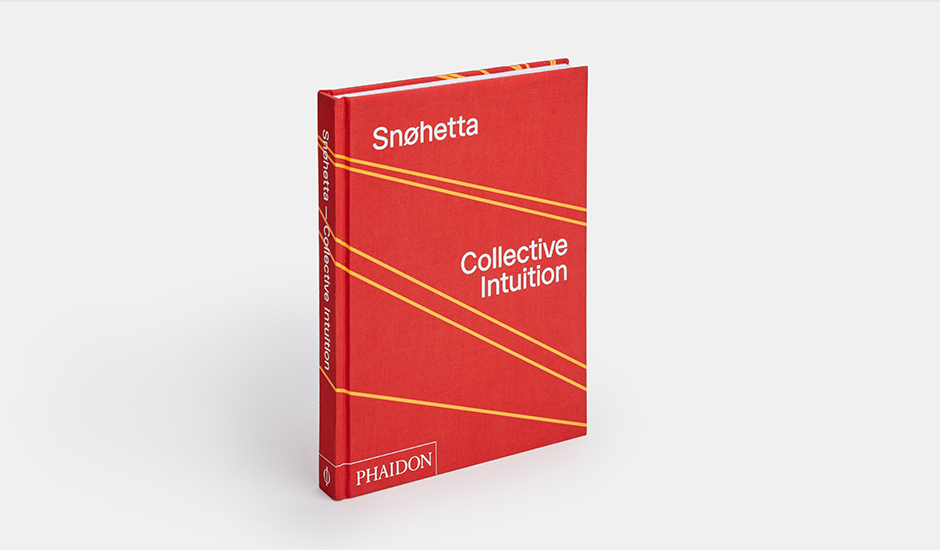 For more on Snøhetta's projects and outlook, order a copy of Snøhetta: Collective Intuition, the first in-depth monograph on one of the most important architectural practices at work today.