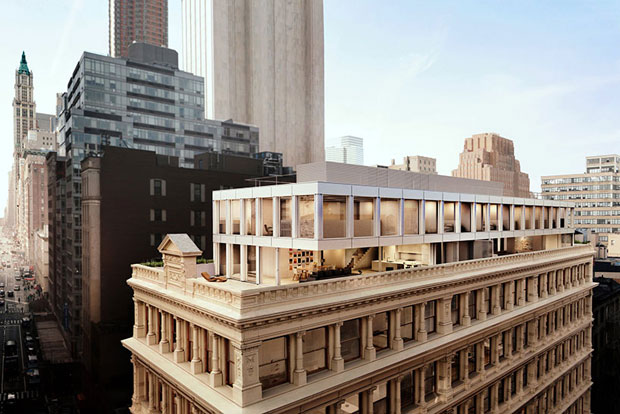 Shigeru Ban perches penthouses above Tribeca
Japanese architect creates a pair of glazed duplex penthouses open to the elements on historic NY building
Residential space in prime urban locations has never been more fought over, or more costly. For those developers who are disinclined to 'dig out' a massive basement in order to 'add value', the only way is up.
In New York City, this is just what Shigeru Ban has been commissioned to do by Knightsbridge Properties. Ban has designed a brace of glazed duplex penthouses – one with four bedrooms, the other with five - on the roof of a nine-story 1882 cast iron building in Tribeca.
"Being a great admirer of architecture," says Knightsbridge Properties' president Jourdan Krauss, "I thought it was my opportunity to bring in a contemporary architect that had an avant-garde vision for converting this historic building."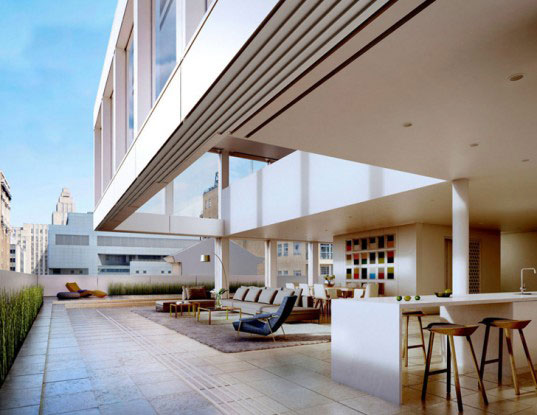 The Japanese architect's theme for the Cast Iron House is very much about bringing the outside in. So the big draw will be the floor-to-ceiling windows that cantilever right back to create uninterrupted space between the rooms and the terrace. It's all operated by a Vierendeel truss, named after the Belgian civil engineer who invented it. The truss means that much of the living space will be open to the city's not inconsiderable elements.
As well as being structurally ambitious, they will be aesthetically sleek, with metal work in white, lacquered cabinetry – also in white - and die-cast aluminium door furniture. They're being put on the market, apparently, for between $12m and $15m.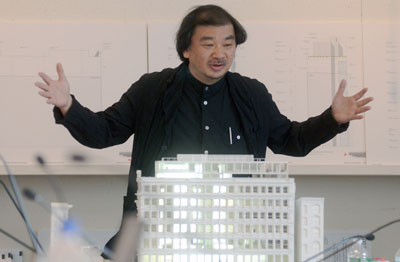 In fact Ban has been busy revamping the entire historic building on Lower Broadway, enlivening the 11 duplexes by giving them double height living rooms with ceilings up to 25ft high and their own outdoor spaces, as well as a shared courtyard garden complete with bamboo planting, a sauna and steam room, a games room and an exercise studio. Take a look at Shigeru Ban's site here and learn more about our Shigeru Ban book in the online store.