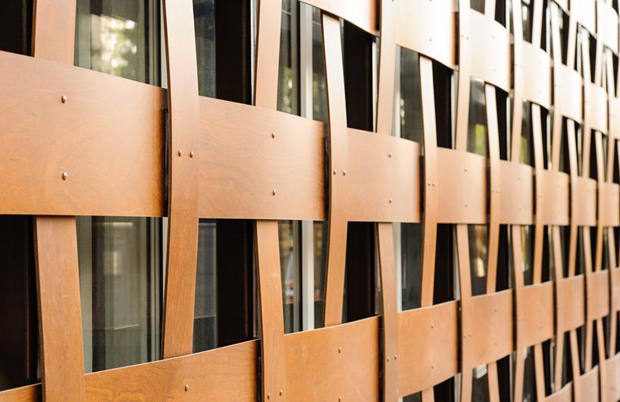 Shigeru Ban imagines Aspen Art Museum as a basket
New ski resort museum also references those early cardboard designs you'll find in his Phaidon monograph
Aspen Art Museum is celebrating its 35th anniversary by moving into a stunning new home by Shigeru Ban. The new building by the celebrated Japanese architect and this year's Pritzker Architecture Prize winner opened this month in the American ski resort popular with high-profile professionals.
It gives the non-collecting contemporary art museum triple the exhibition space it had at its previous address, a 9000-sq-ft former hydroelectric plant near downtown Aspen.
The most significant element of Ban's glass box design is the façade: a wide latticing made of a composite of resin and paper called Prodema, which is encased inside wood veneer. This clads two sides of the building and is intended to reference the wooden roof, which holds a sculpture garden.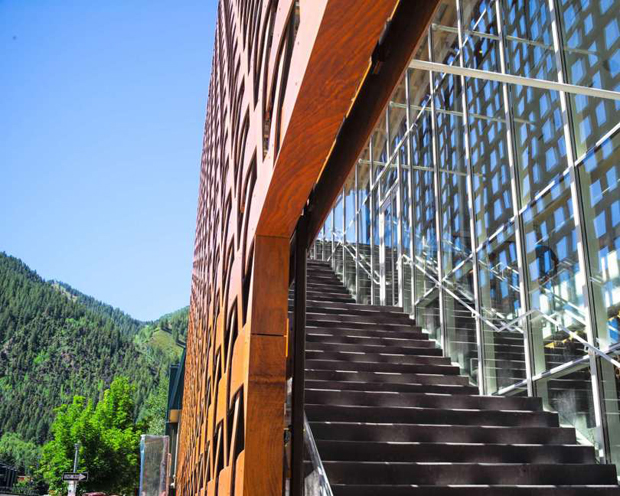 The building will also remind architecturally-savvy visitors of the designer's early experiments in cardboard and paper. Ban explains his rationale for the extra skin thus: "Because the museum doesn't have collections, there are many different exhibitions - it's like a basket and you can put anything you like inside." Between the building's woven screen and the actual exterior wall is a wide stairway. There's also a big glass lift for those visitors weary of gradients.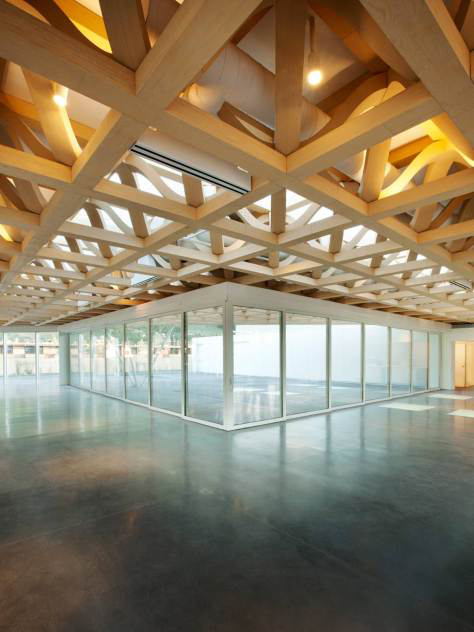 "In designing the Aspen Art Museum, I wanted to create a site-specific sequence that took into account the mountain views and the building's purpose as an art museum," says Ban, "and to open the building to the outside so visitors could appreciate the beauty of Aspen from inside the building."
This thinking tallies with a lovely piece of writing by the author of our Shigeru Ban monograph, Matilda Quaid in which she highlights one of the themes in Ban's work - invisible structure.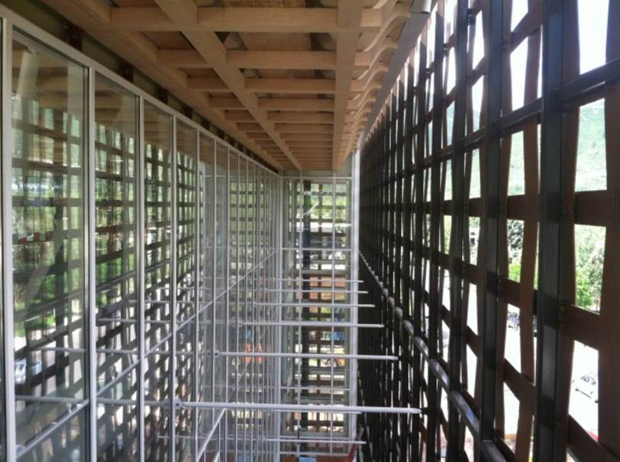 'He avoids overt expressions of structure, or ''structure-for-structure's-sake,' and instead adheres to a construction method in which structure is integrated into the overall design. It is not an application of the newest materials but a system in which the expression of a concept is the most vital."
Because Ban is a Japanese architect, Quaid argues, his work, not surprisingly, reflects an interest in certain themes that pervade Japanese architecture. "His transformation of interior spaces by opening or closing a sliding panel and creating a completely open floor, (in Ban's words, "a universal floor") that allows continuity between inside and outside, has roots in Japanese architecture," she says.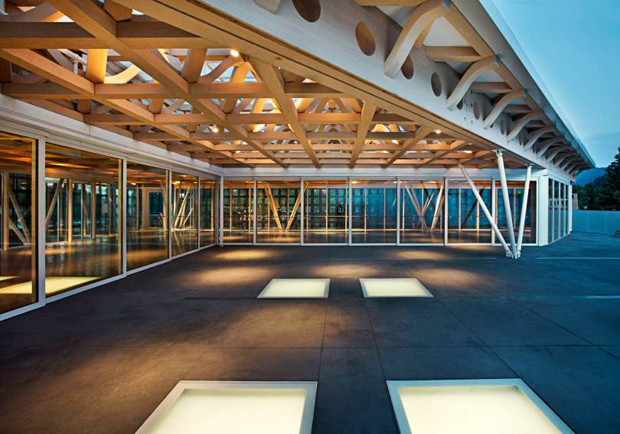 The 33,000-sq-ft museum is opening with a floor devoted to the exhibition Shigeru Ban: Humanitarian Architecture, with some full-scale models. That could well shed light on the architect's work as he is less well known in the US – this is his first museum in the country. Incidentally, there's a stunning paper Art Museum in Mishima, Japan featured in our fine Phaidon monograph which details 32 of his green architecture projects (15 from this century alone).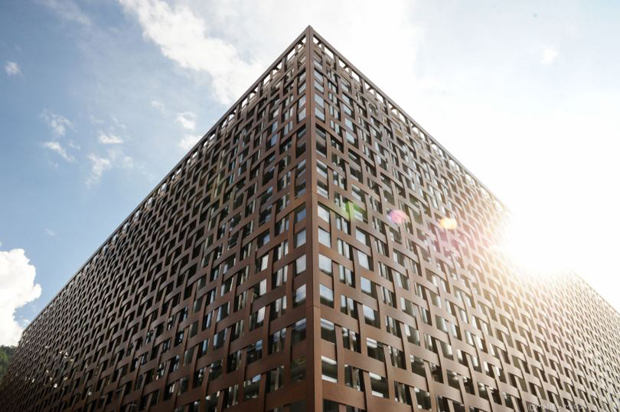 Buy it and you'll learn a lot more about Ban's journey towards his current projects and what led to him being awarded the Prizker Prize. Meanwhile, for more on contemporary building, take a look at The Phaidon Atlas of 21st Century Architecture and the Phaidon Architecture Travel Guide App. Finally, you can find out more about our Online Atlas here. And to get closer to the action and meet the stars of Phaidon's books join Phaidon Club here.