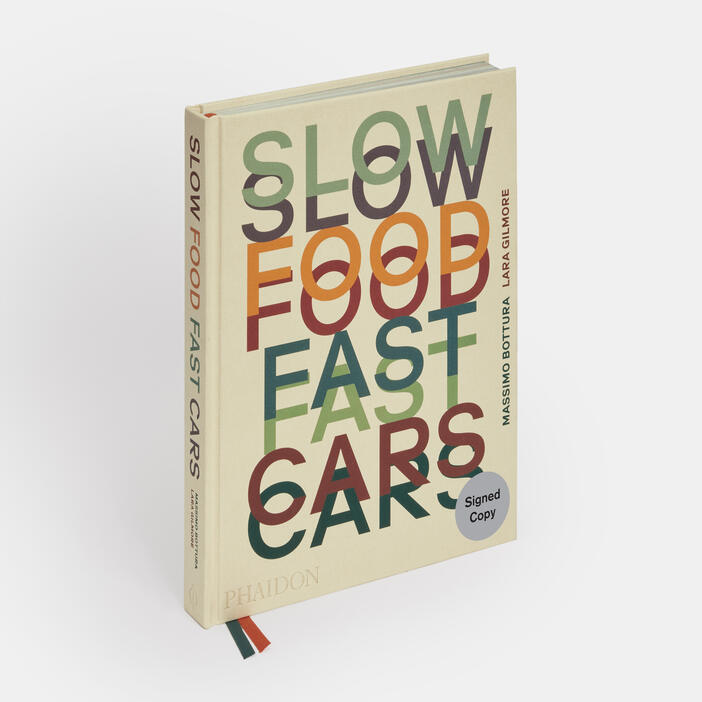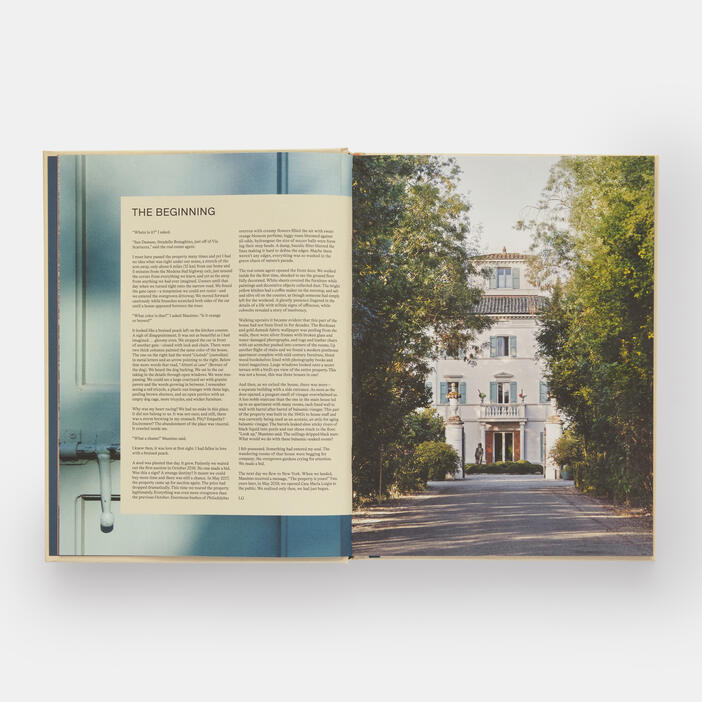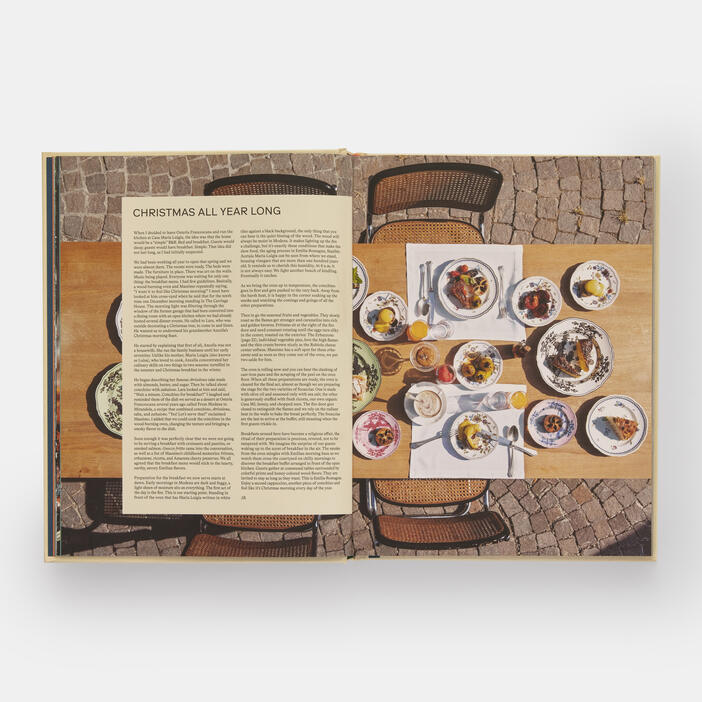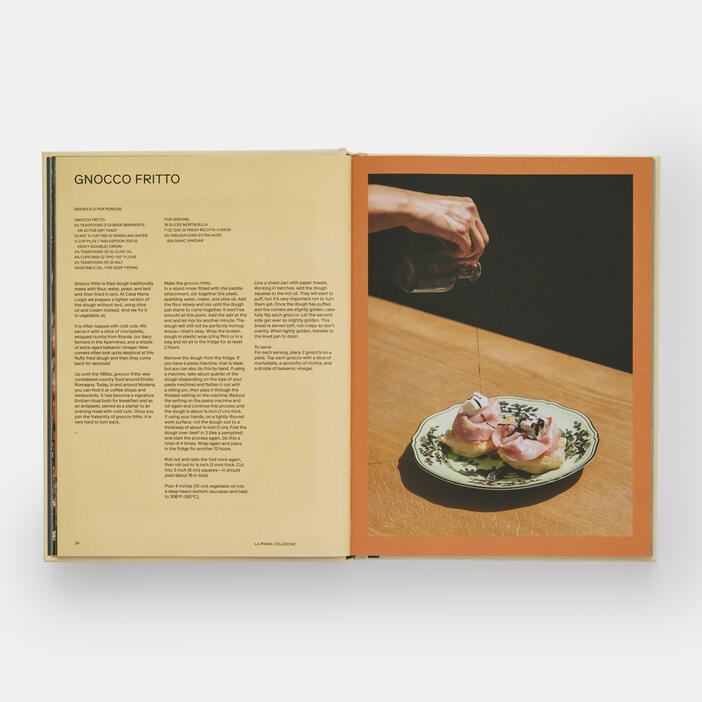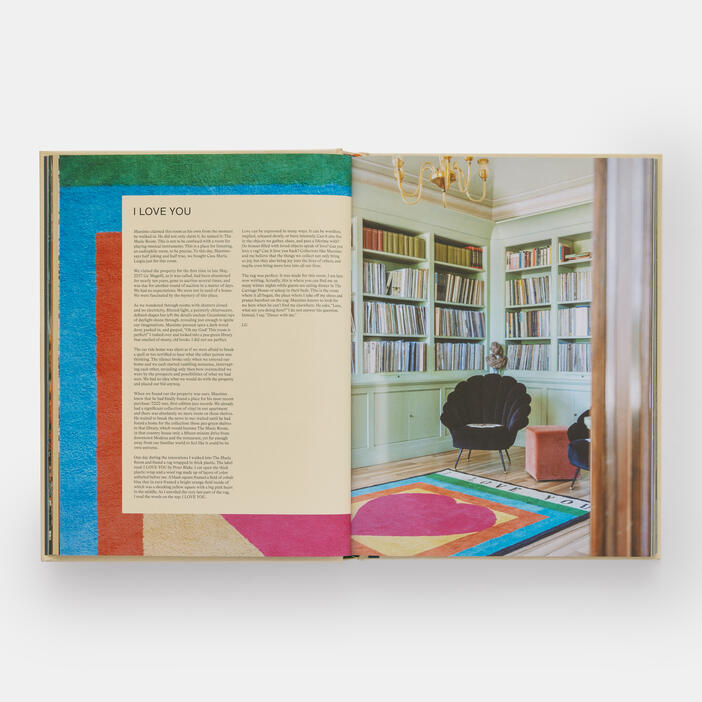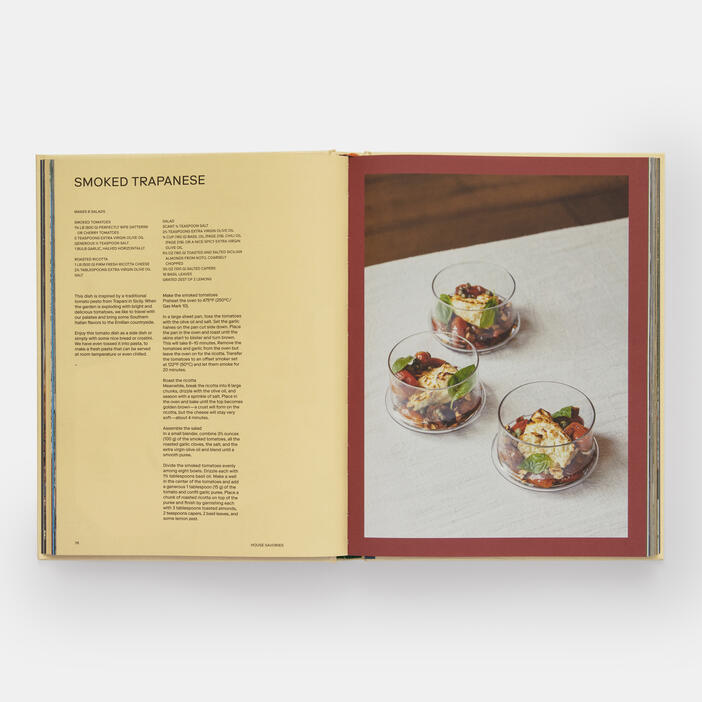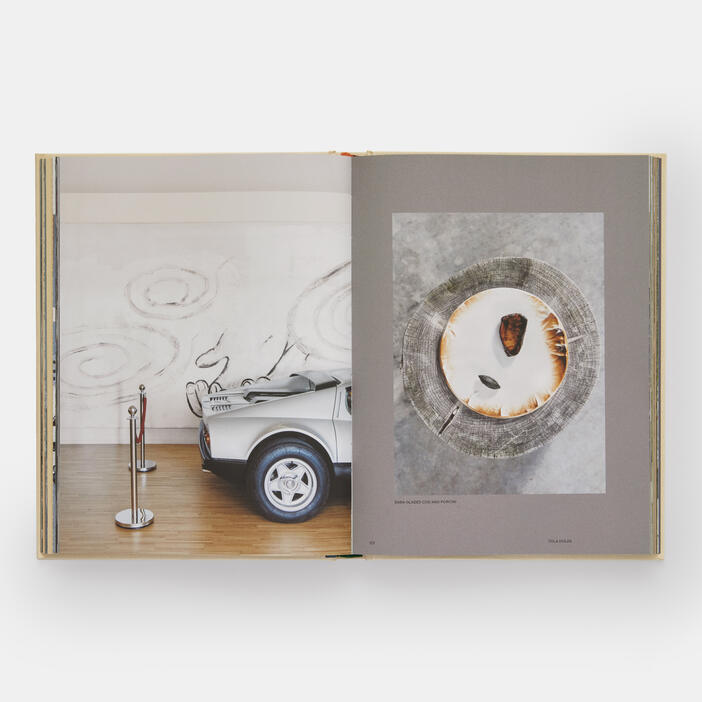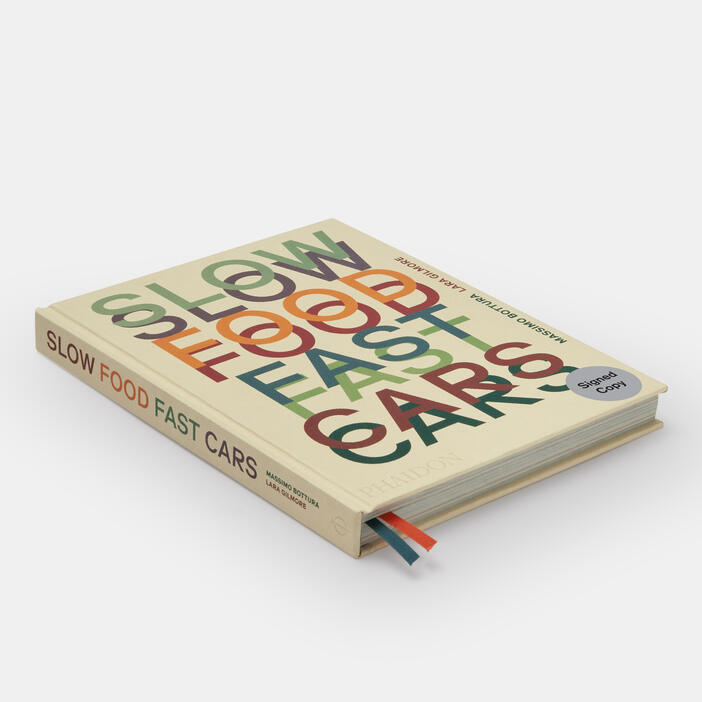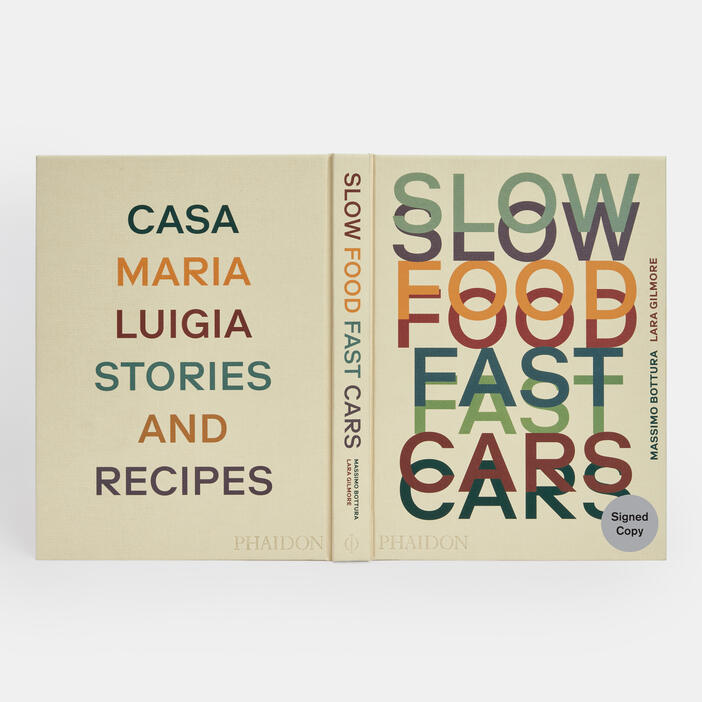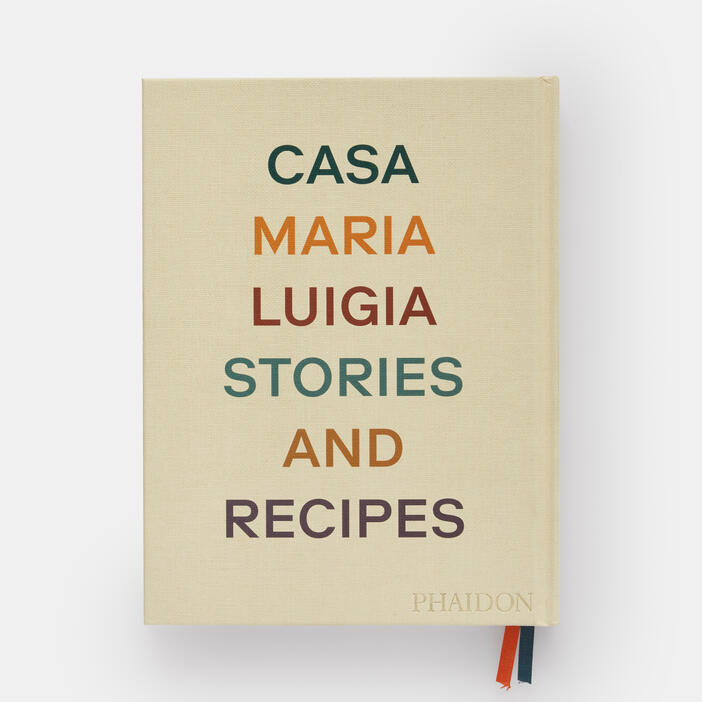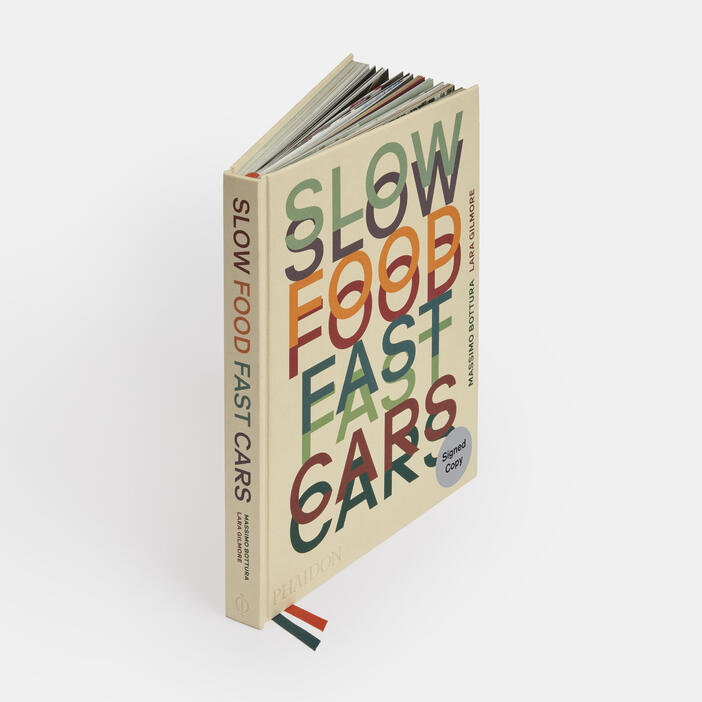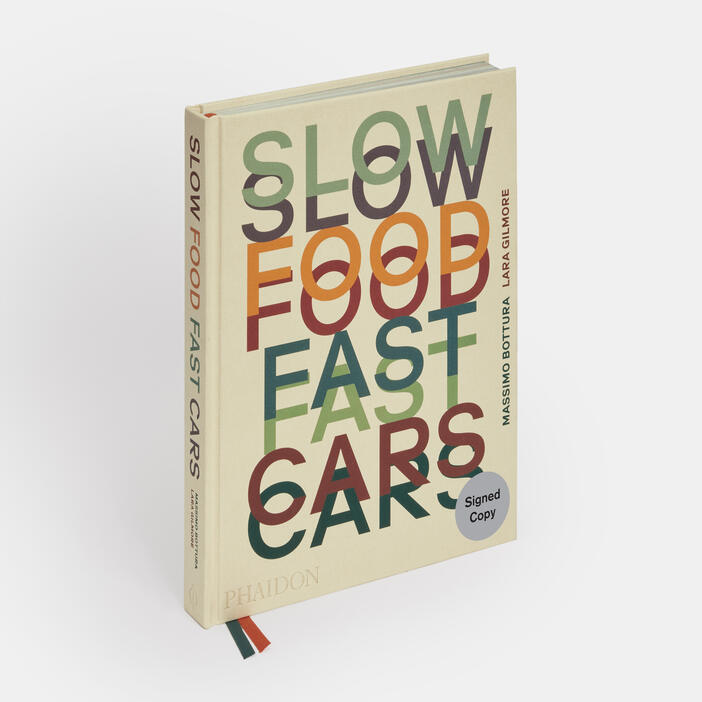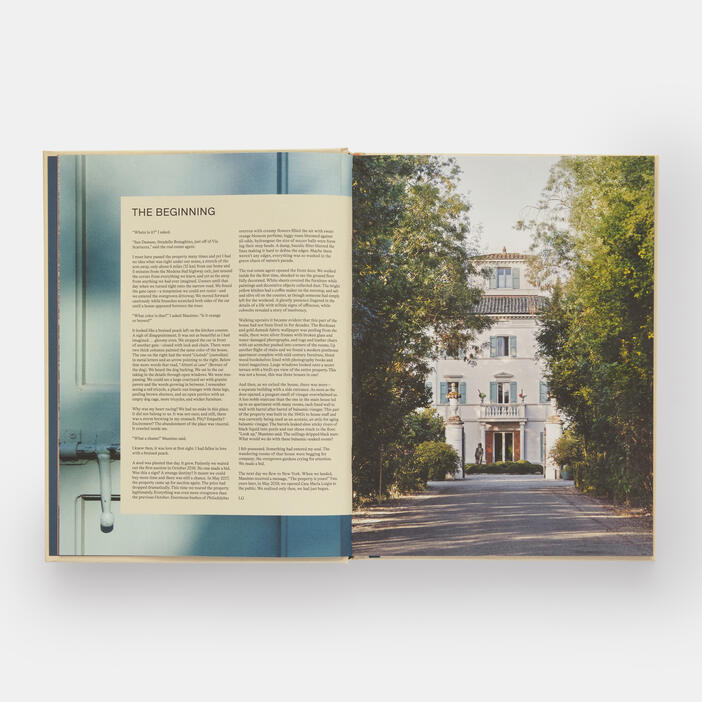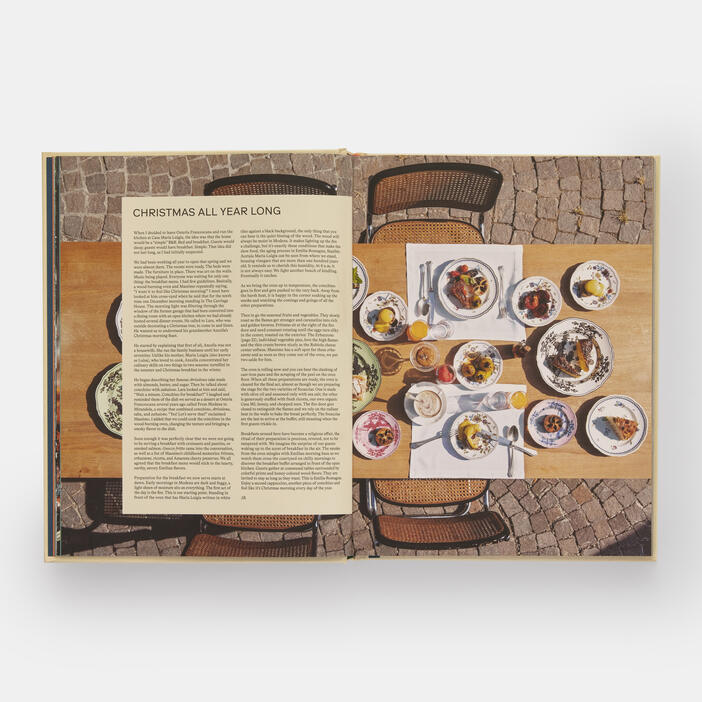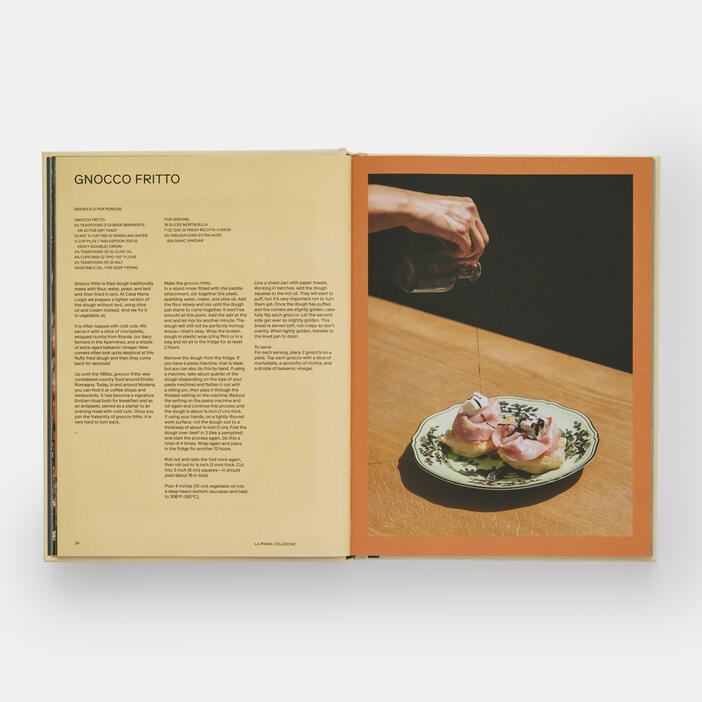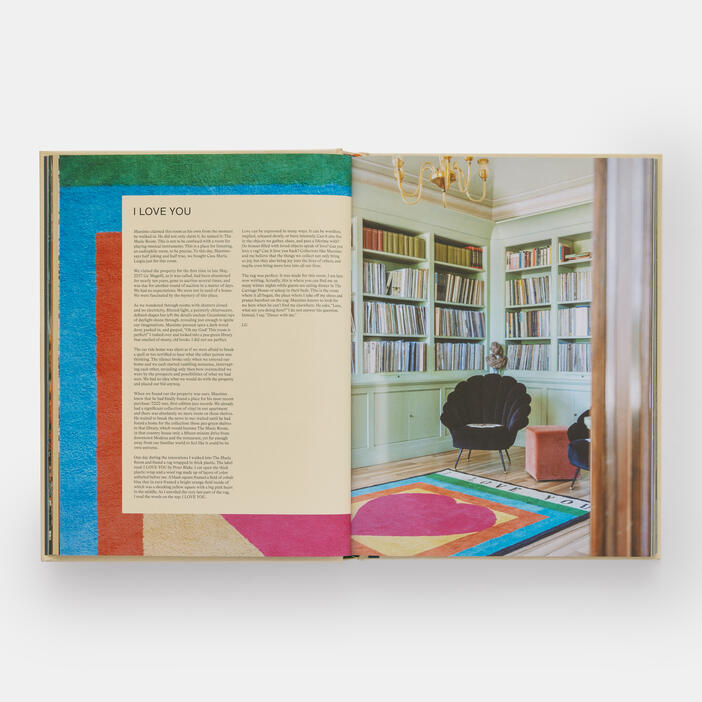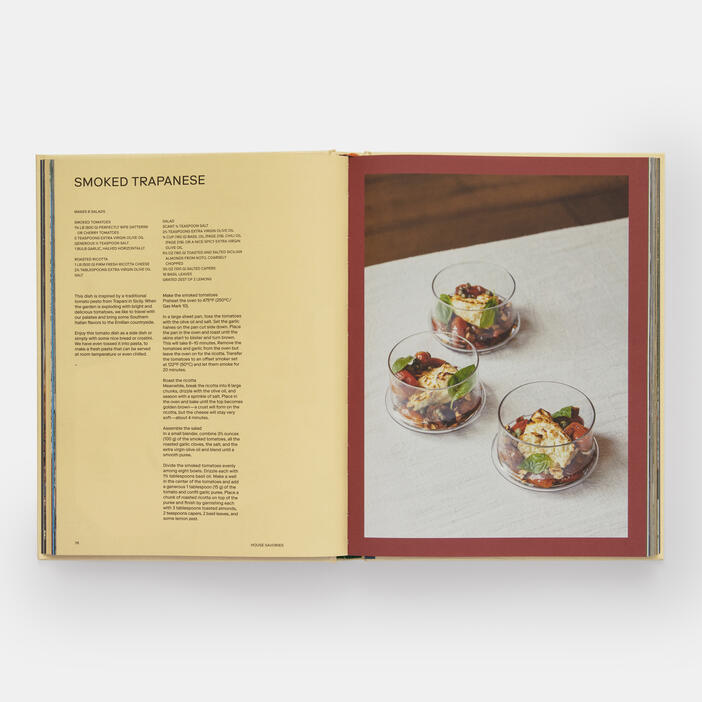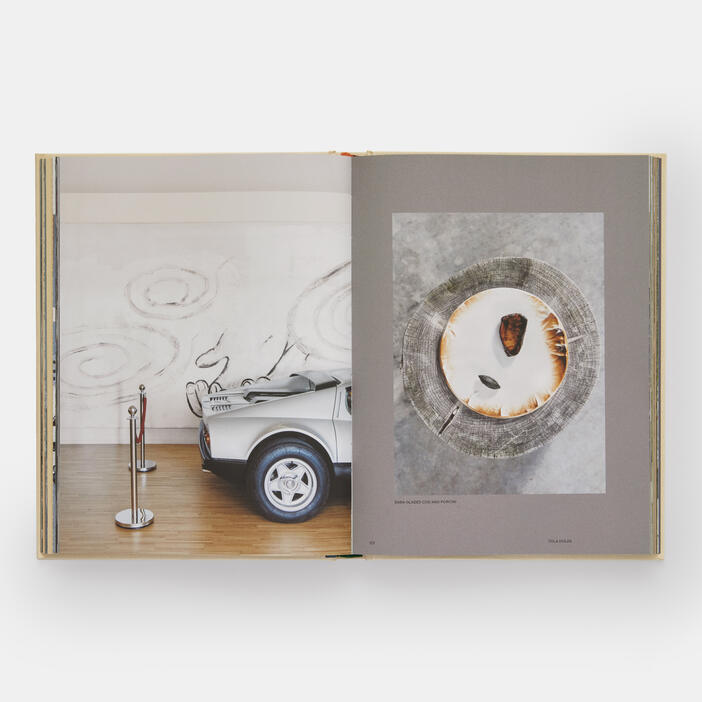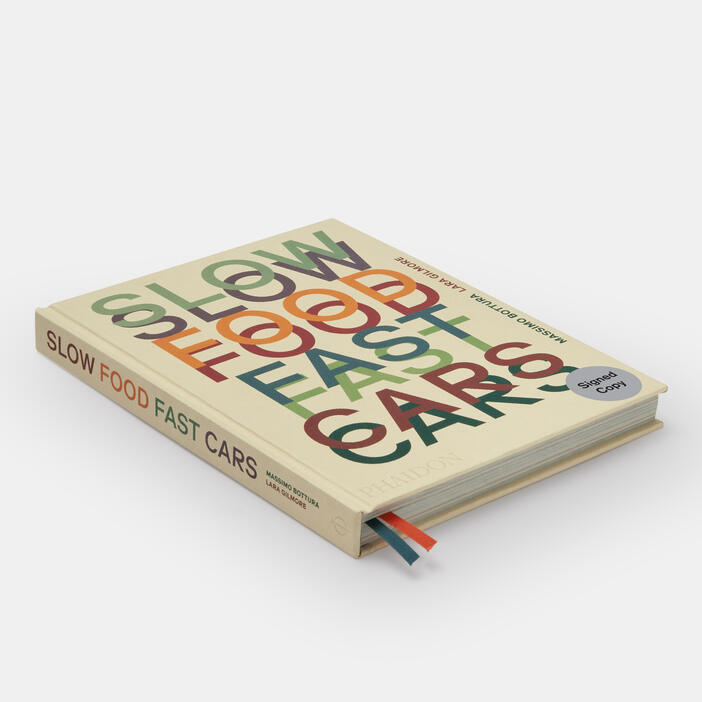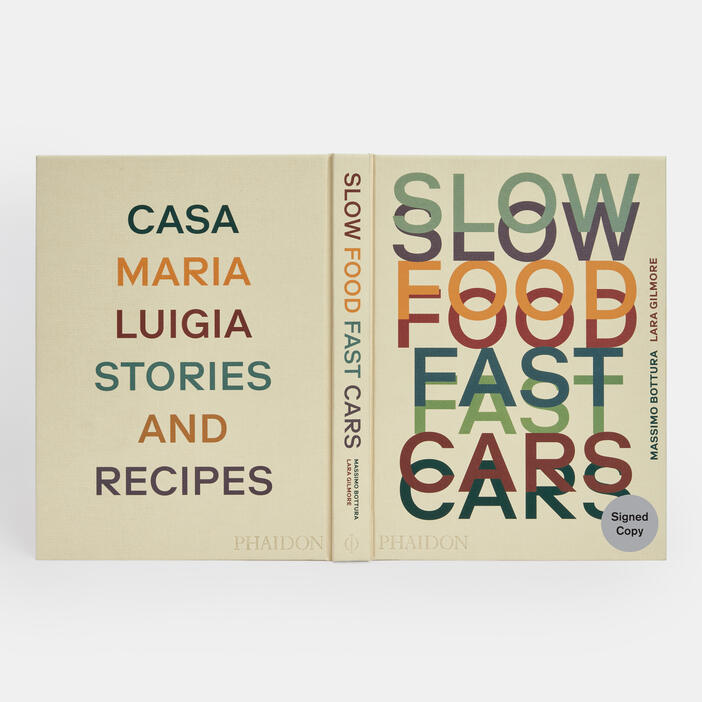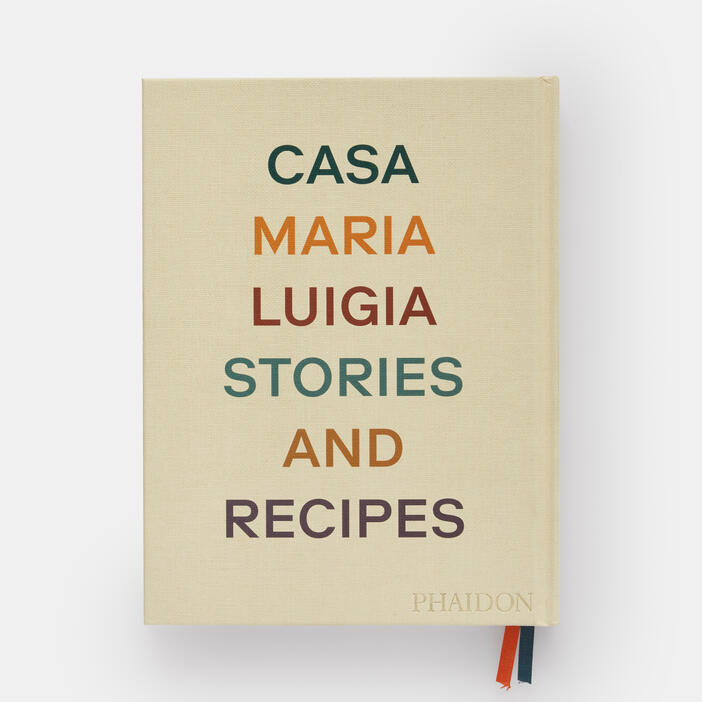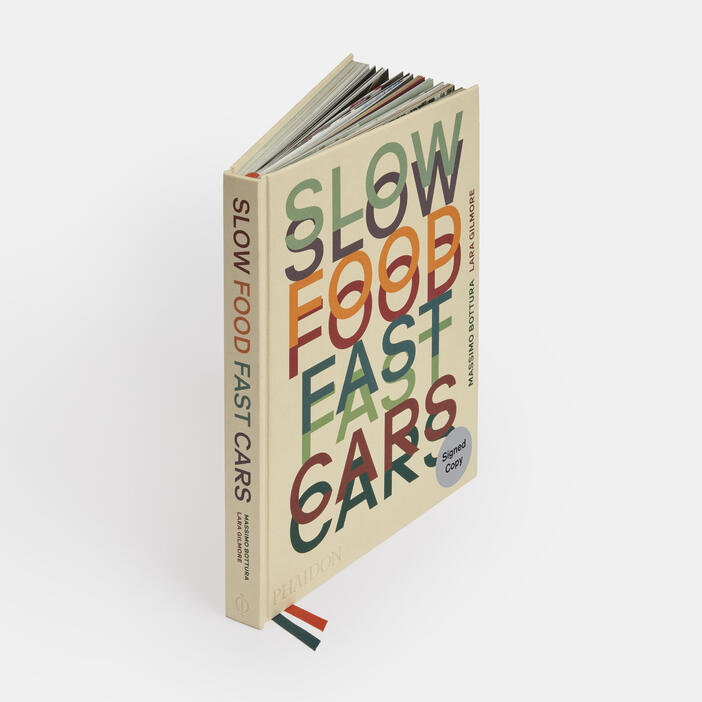 Slow Food, Fast Cars: Casa Maria Luigia – Stories and Recipes
Price AUD$79.95 | Signed Edition Price CAD$74.95 | Signed Edition Price £39.95 | Signed Edition Price €49.95 | Signed Edition Price USD$59.95 | Signed Edition Price T59.95 | Signed Edition
As featured in WSJ. Magazine and The Financial Times

Welcome to Casa Maria Luigia, Massimo Bottura and Lara Gilmore's idyllic guest house in the Italian countryside
Lara Gilmore and Massimo Bottura – the renowned chef behind three-Michelin-starred restaurant Osteria Francescana – designed Casa Maria Luigia to celebrate the hospitality and wonderful, earthy cuisine of Italy's Emilia-Romagna region.
Their one-of-a-kind guest house boasts not only exquisite food, but gorgeous interiors filled with contemporary art, unique design objects, and an impressive collection of Italian cars and motorcycles.
Slow Food, Fast Cars captures the extraordinary sensory and culinary experience of staying at Casa Maria Luigia. Created in close collaboration with Lara and Massimo, the book collects 85 authentic, accessible recipes for breakfasts, brunches, and all-day snacks, including frittatas and focaccias, salads, cakes and pastries, jams and preserves and more.
At Casa Maria Luigia the past collides with the contemporary, and home cooks will discover seasonal variations for each recipe, as well as information about the dish's origins and ingredients. Evocative photography and personal essays tell the fascinating stories behind every element of this magical guest house, from the incredible food to the interior design, cars, vinyl collection, garden, and country landscape.
Specifications:
Format: Hardback
Size: 270 × 205 mm (10 5/8 × 8 1/8 in)
Pages: 256 pp
Illustrations: 200 illustrations
ISBN: 9781838667252
Massimo Bottura is the chef patron of Osteria Francescana, a globally celebrated three Michelin star restaurant based in Modena, Italy, where he grew up. The restaurant is now in the 'Best of the Best' group on the World's 50 Best List.
Lara Gilmore is a fine arts major, restaurateur, author, and hotelier. She met Massimo, her husband, while working in New York. Together they opened Osteria Francescana in 1995 and Casa Maria Luigia in 2019.
Jessica Rosval is a Canadian chef working in the restaurant industry since 2001. She is currently the Head Chef at Casa Maria Luigia.
'The best B&B in the world? ... Slow Food, Fast Cars tells the story of Casa ML and its recipes.' – The Financial Times
'Italy's most creative chef.' – The Times
'If breakfast is stuck in a routine, take a leaf out of Lara Gilmore and Massimo Bottura's new book.' – Waitrose Weekend
'If you can't get away for a stay at Casa Maria Luigia, this book should at least scratch your wanderlust itch.' – Robb Report
Praise for Bread Is Gold
'How can you not admire a cookbook that directly addresses food waste?' – Washington Post
'A recipe book that'll make you think differently ... Delicious recipes.' – Marie Claire
'Full of recipes and tips for home chefs to improvise with whatever is in the fridge.' – NPR

'Massimo Bottura turns water into wine.' – Country & Town House
Praise for Never Trust A Skinny Italian Chef
'Massimo Bottura is a luminary of the culinary avant-garde.' – New Yorker
'Fascinating windows into the workings of one of cooking's greatest minds.' – LA Times
'Demonstrates that food has indeed morphed into an element of high culture.' – The New York Times Book Review