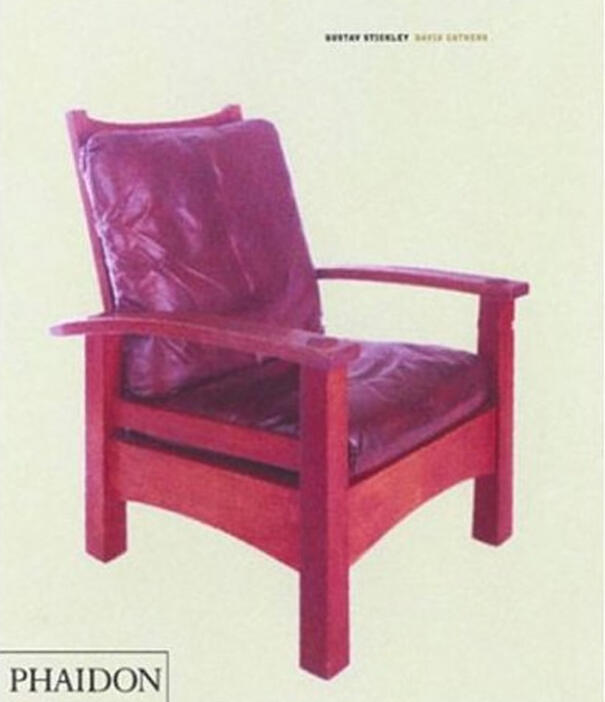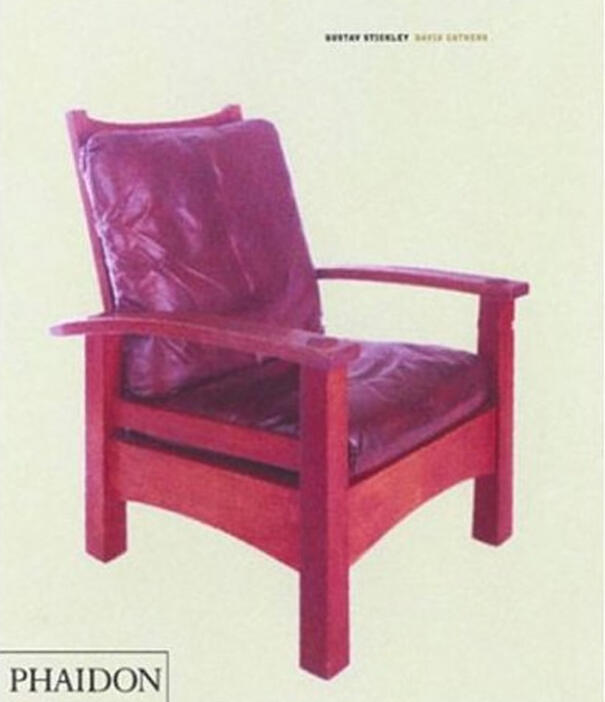 Gustav Stickley
Gustav Stickley (1858-1942) is an iconic character and one of the most influential figures of the American Arts & Crafts movement. A self-made man whose furniture company, Craftsman Workshops, and the seminal magazine he founded in 1901, The Craftsman, held wide-ranging influence over American interior design and decorative arts for decades.
Though best-known as a designer of functional yet beautifully crafted wooden furniture, Stickley was also an entrepreneur and brilliant manager who assembled a talented team of collaborators to produce lamps, metalwork, textiles, plans for houses, and interiors. This is the first ever authoritative and comprehensive monograph on the life and career of Stickley, and constitutes an essential contribution to the field of American Arts & Crafts and decorative arts. It is generously illustrated with archival and specially commissioned photographs of furniture and objects, as well as people and places central to Stickley's life.
David Cathers is one of the most widely consulted scholars on Stickley, and this book gathers together years of his research and expertise. Gustav Stickley includes a chronology, bibliography and detailed biographical information on all of Stickley's significant collaborators, making it an indispensable research volume, as well as a sheer pleasure into which to delve.
Specifications:
Format: Hardback
Size: 290 × 250 mm (11 3/8 × 9 7/8 in)
Pages: 240 pp
Illustrations: 300 illustrations
ISBN: 9780714840307
David Cathers is a researcher, lecturer, and writer on the Arts & Crafts movement and a frequently consulted expert and lecturer on Gustav Stickley. He is the author of Furniture of the American Arts and Crafts Movement and Stickley Style, and editor of Gustav Stickley's Craftsman Farms: A Pictorial History.
Cathers is one of a select group of international Arts & Crafts specialists who are contributing to the catalogue of the upcoming Victoria & Albert Museum exhibition 'International Arts & Crafts' (2005). He began collecting Stickley furniture in 1973, and since 1993 has been a trustee of the Craftsman Farms Foundation, based in New Jersey.
"This well-illustrated book is essential reading for students of design history and an inspiration for designers and makers."—Times Higher Education Supplement
"Handsome large-format and well-illustrated volume."—The Art Newspaper
"This gorgeous book is the first comprehensive account of the life and work of the father of the American Arts & Crafts movement."—Antiques Magazine
"ell-documented and extensively illustrated... Makes use of a number of untapped sources... The book not only offers many new facts and insights into Stickley's life and his designs, it also provides a very useful biographical collaborators... Cathers has added much to our understanding of the man himself."—The Burlington Magazine
"As the first comprehensive and authoritative account of Stickley's life and works, the volume, by David Cathers, can be valued as much for its historical content as its aesthetic quality."—American Style
"The book is filled with quality images of the finest examples of Stickley's work... The book sets itself apart from all others devoted to Stickley or the period by presenting the complete history of Gustav Stickley, the man and manufacturer. This is thoroughly accomplished through both intricate text and also through a plethora of photographs."—Antiques
"The furniture of Gustav Stickley long has been recognized as occupying a high place in the American Art & Crafts movement and has been collected for decades. Still, only now, more than 60 years after his death, is there a text that comprehensively treats his achievements. It brings together images from The Craftsman, the seminal magazine Stickley founded, with contemporary color photographs of individual pieces of furniture to complement the first detailed account of his life and art. The period photographs are indispensable, and readers who are strangers to Stickley's world will find especially helpful the appendix that provides brief biographies of his creative collaborators."—The Chicago Tribune
"A lavish, comprehensive monograph on the life and, in particular, the work of an originator of the Arts & Crafts furniture design movement in the United States, is a fine, deep, and impressive exploration…Produced on heavy, glossy paper stock, with several hundred illustrations, both color and black-and-white photography, and line drawings, this work meticulously highlights Stickley's enormous contribution to design. The bibliography and index make this volume particularly useful."—Library Journal
"Amply illustrated with newly commissioned photographs of Stickley furniture, textiles and metalwork, period photographs and images drawn from The Craftsman, this handsome volume includes, in addition to the chronology, notes and index, profiles of Stickley's many creative collaborators and an illustrated sequence tracing the evolution of a single design, the fall-front desk, from 1900 to 1905."—American Craft
"This handsomely illustrated book is the best authority we have on the clef figure in an enormously influential movement."—Interior Design
"Eclipsing all others, this book is now the definitive study of Stickley and his production. Through careful, well-documented research, a comprehensive picture of the man emerges from the text and outstanding pictures from historical sources, including fine, detailed color plates of furniture."—Choice
"Cathers's vivid descriptions of the day-to-day workings of Stickley's enterprises and the creation of the Craftsman style but also the archival photographs and color plates from The Craftsman magazine, together with good color pictures, some of them details, of the finest Craftsman furniture are what make this book fascinating."—Maine Antiques Digest
"If you are interested in Arts & Crafts then, with no qualifications whatsoever, you simply must own this book. Period."—The New York-Pennsylvania Collector