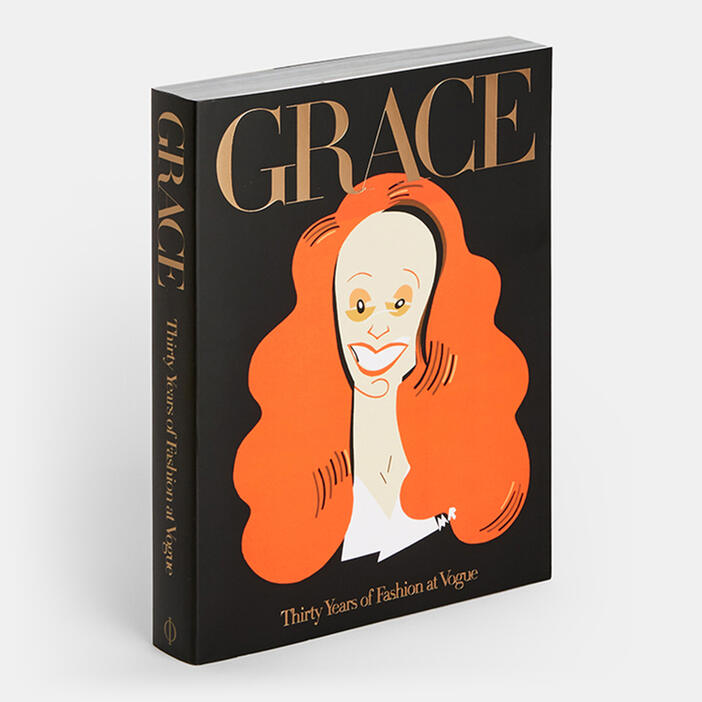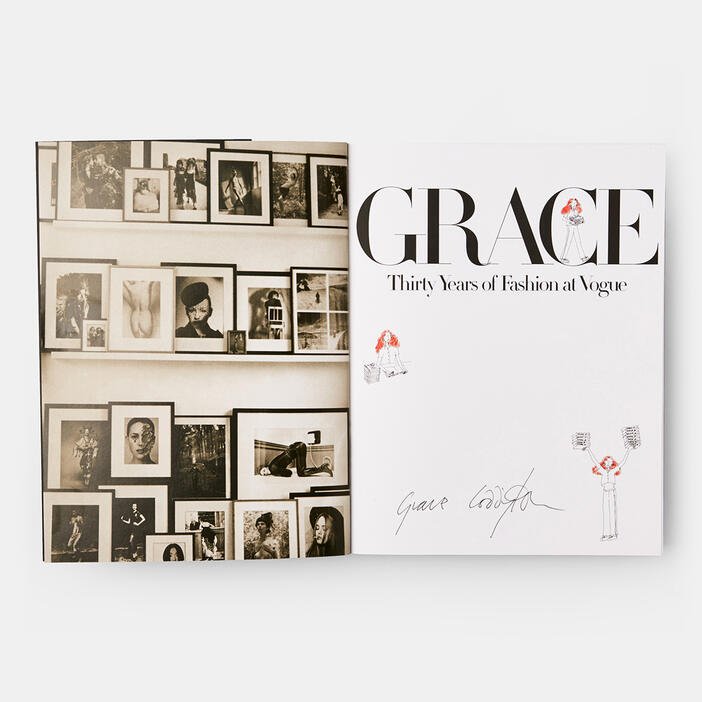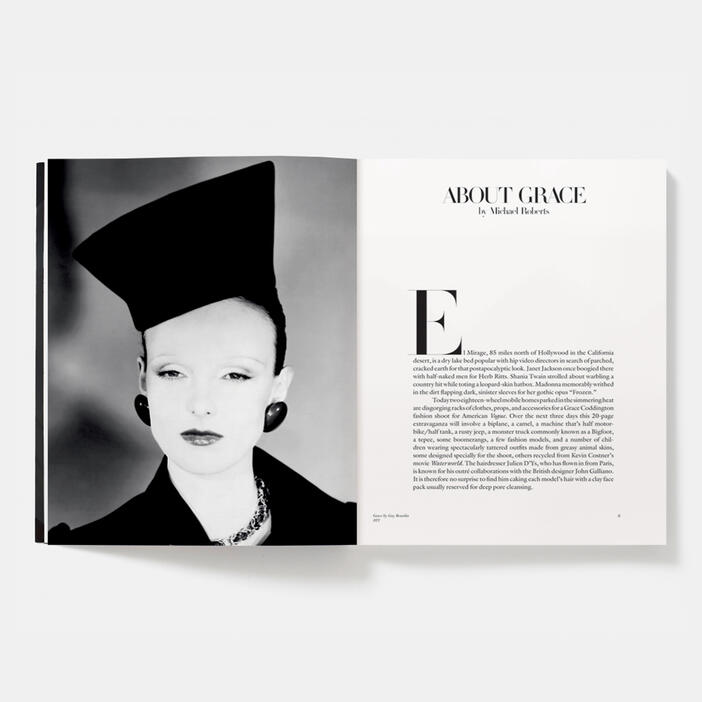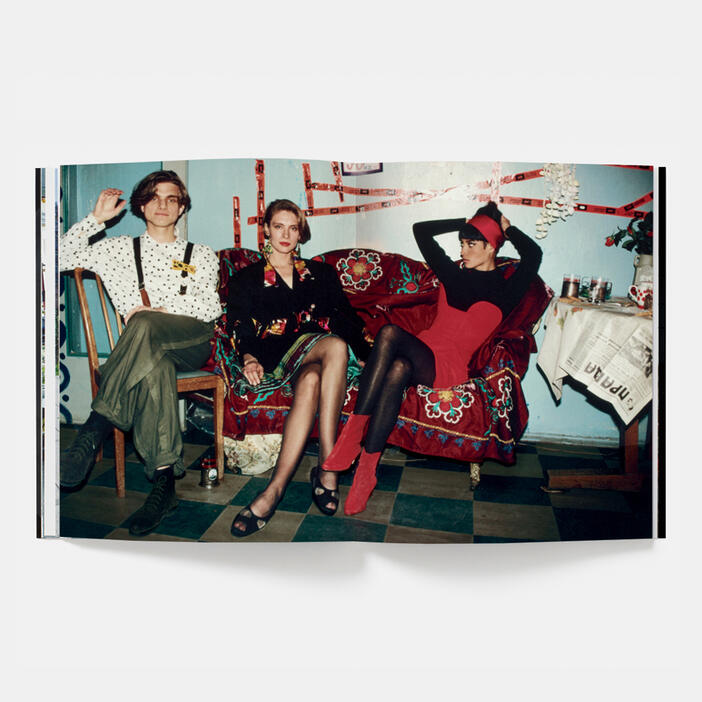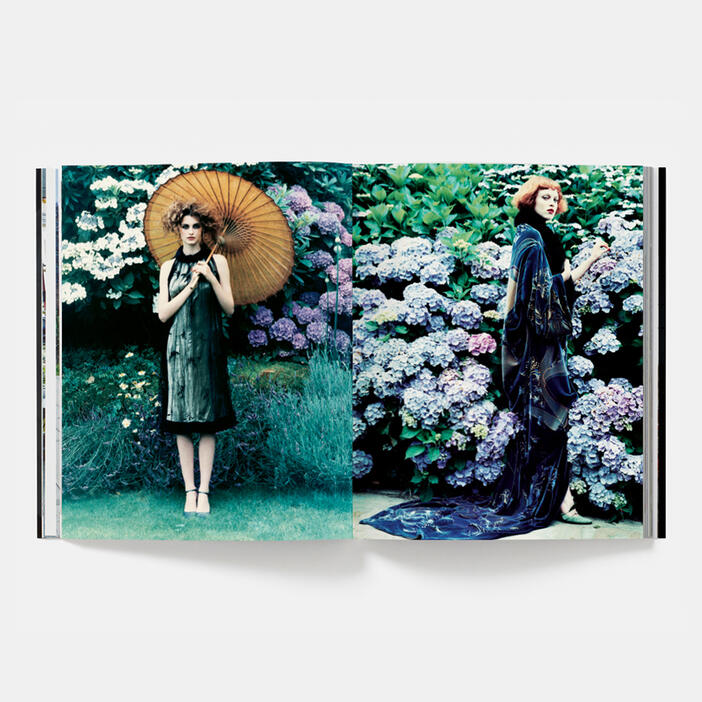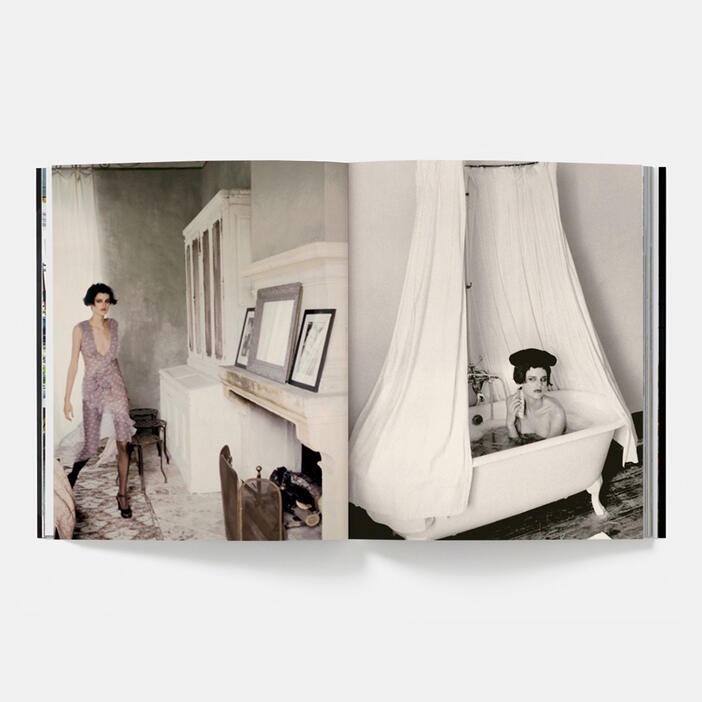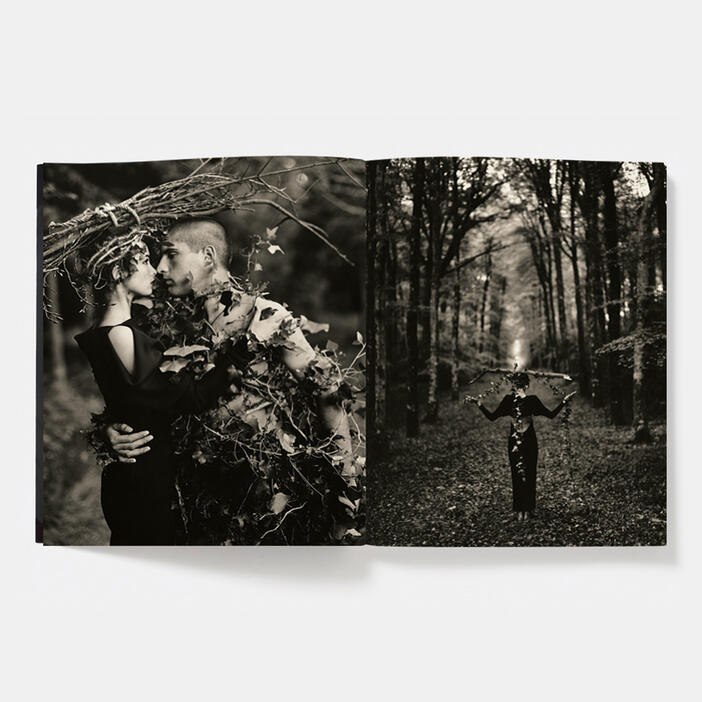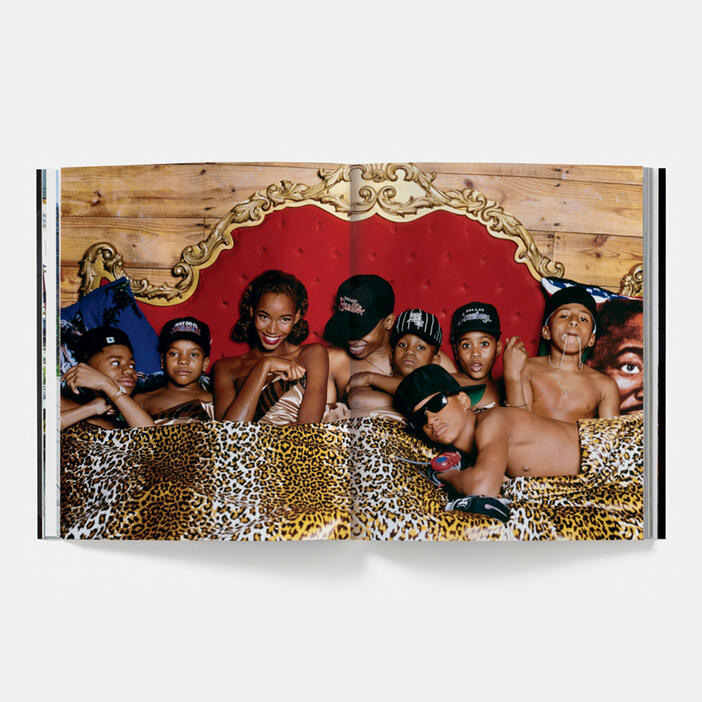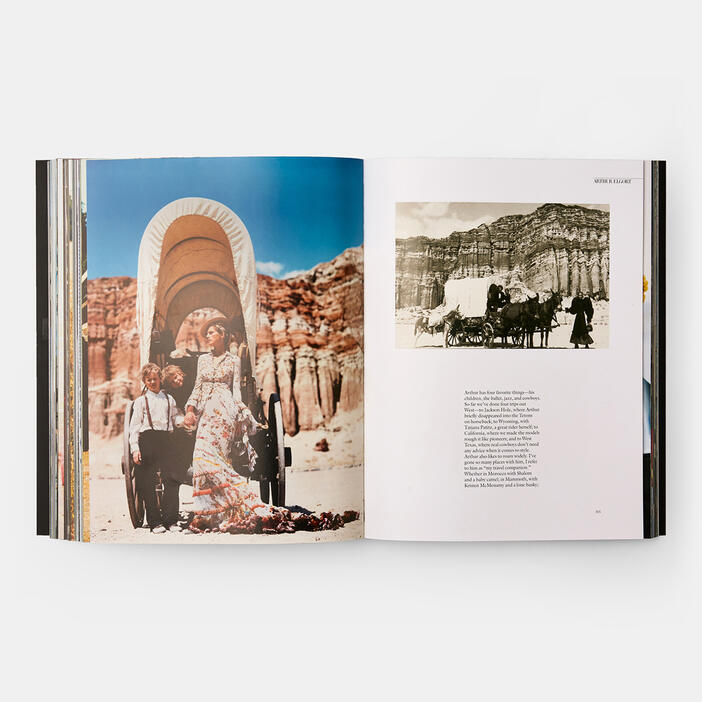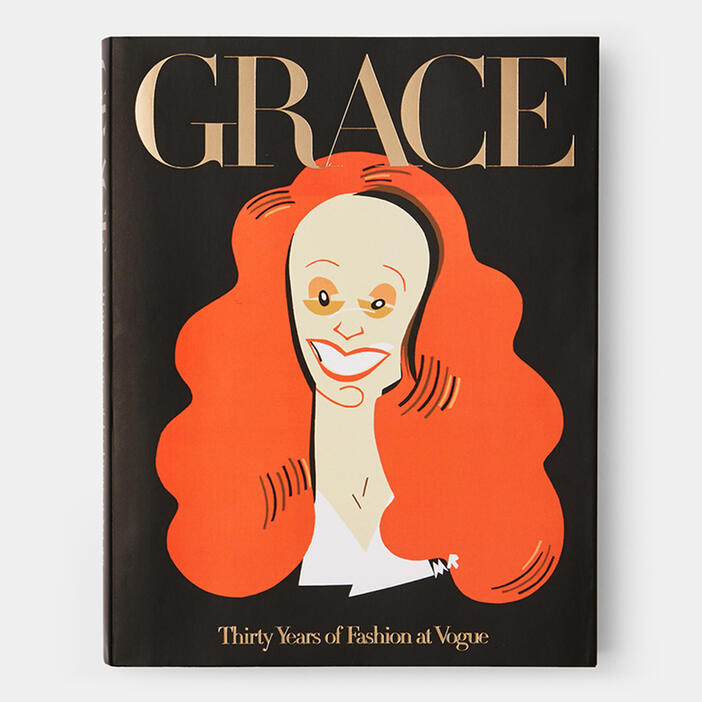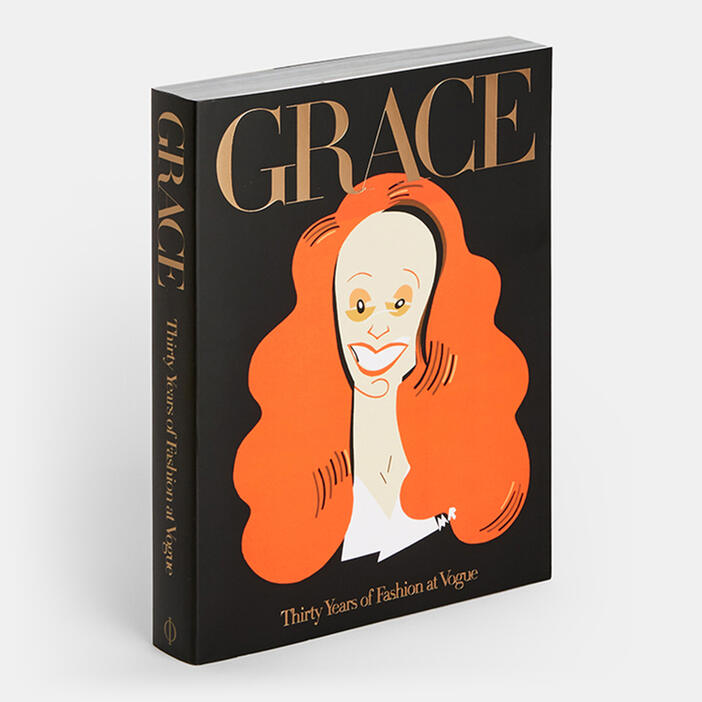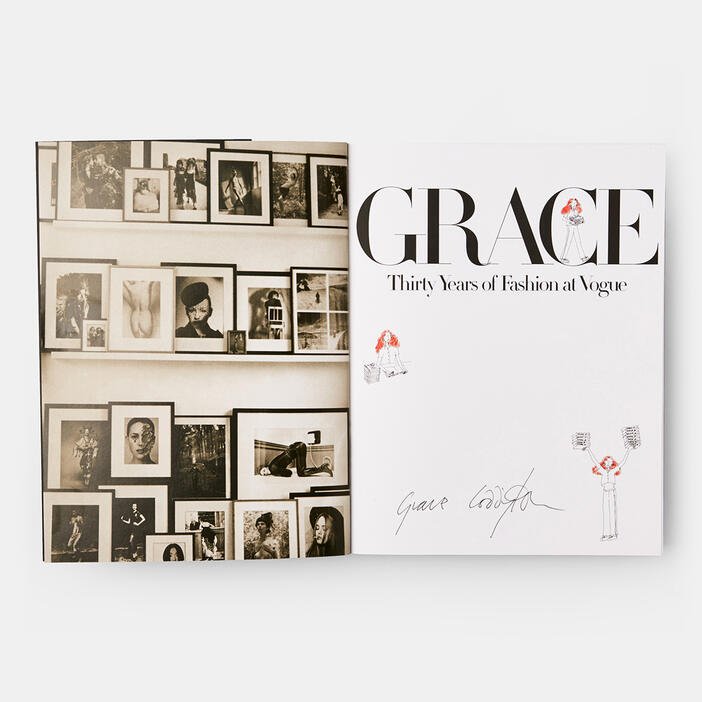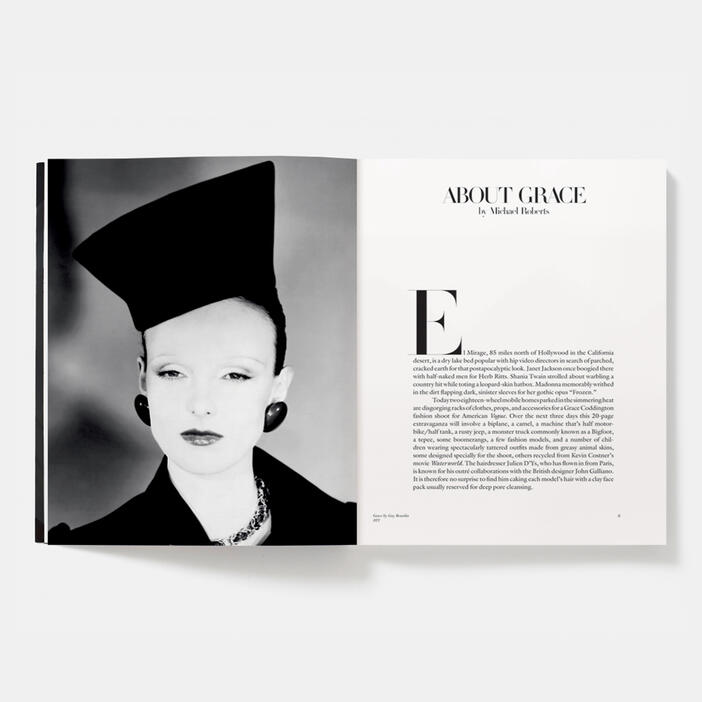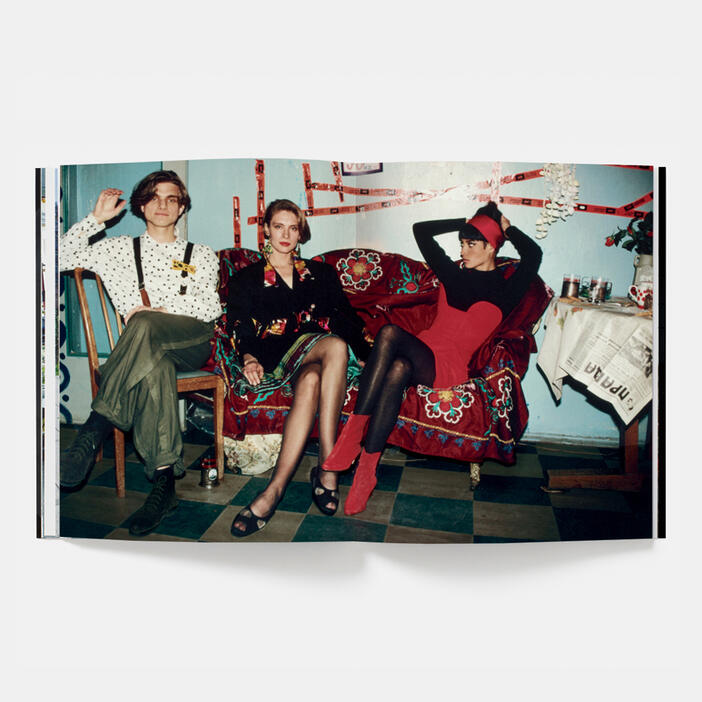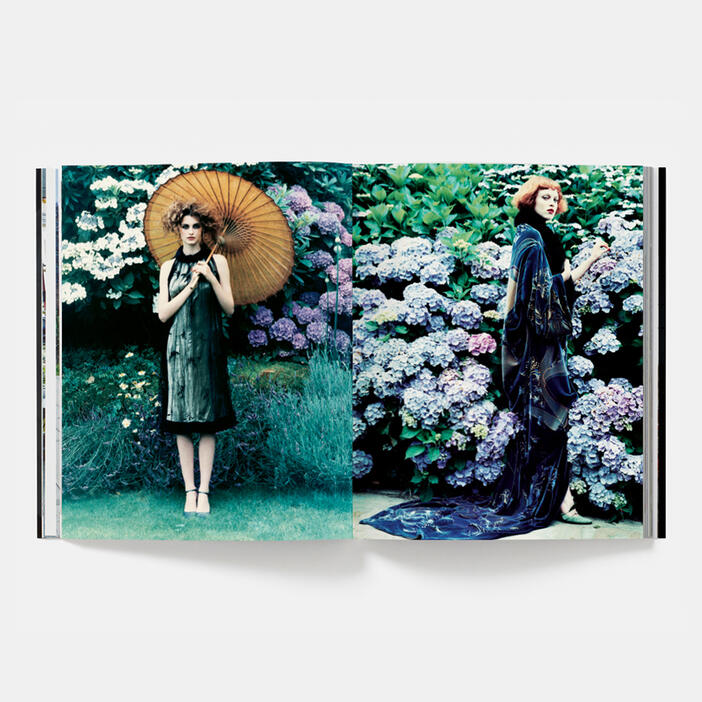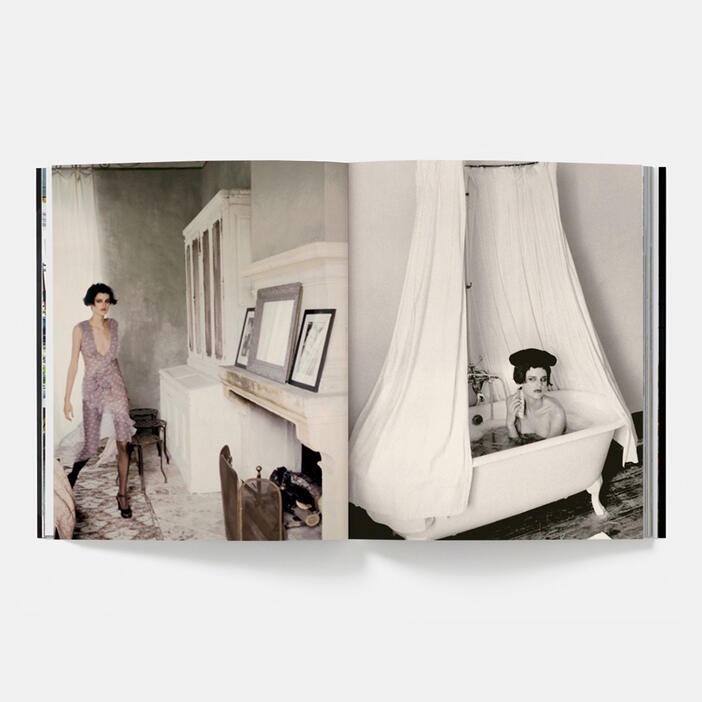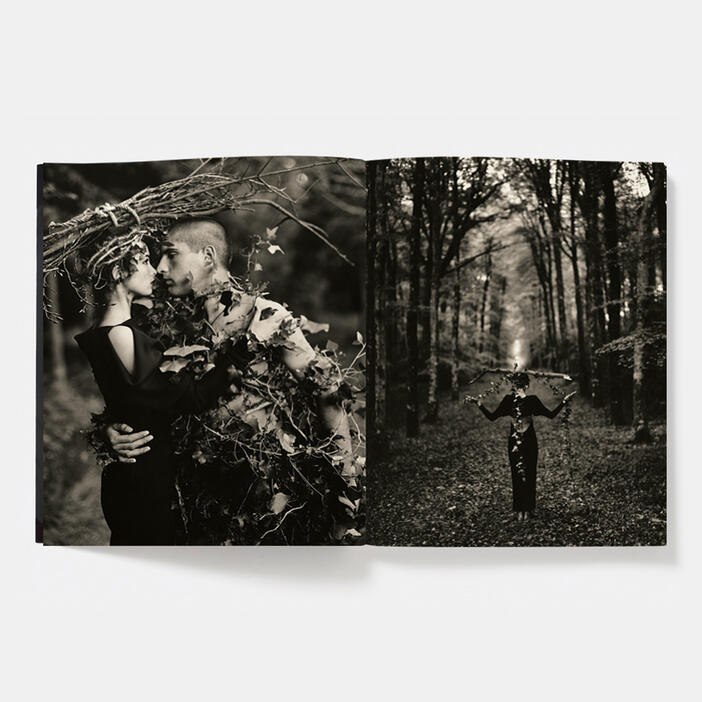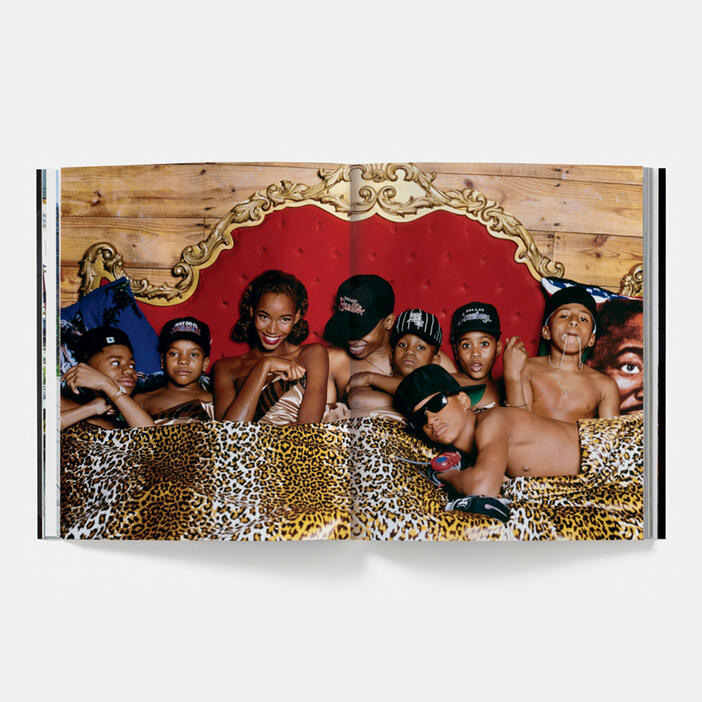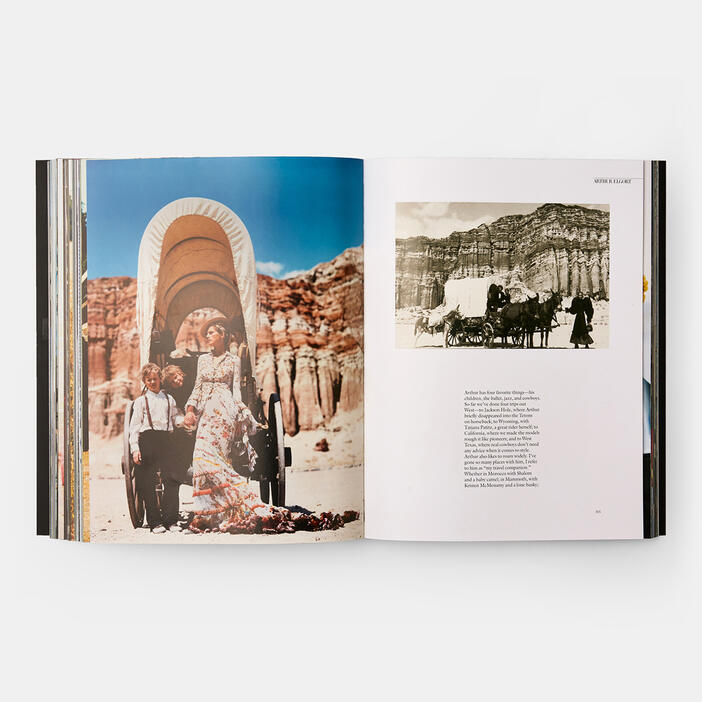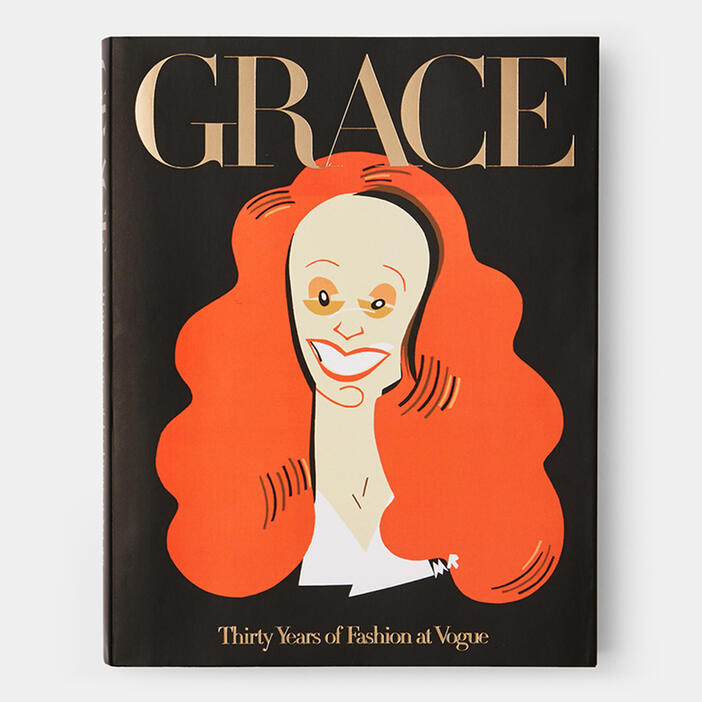 Grace: Thirty Years of Fashion at Vogue
Price AUD$95.00 | Phaidon 100 Price CAD$79.95 | Phaidon 100 Price £49.95 | Phaidon 100 Price T59.95 | Phaidon 100 Price USD$59.95 | Phaidon 100
A chronicle of Grace Coddington's formative years at Vogue
Grace: Thirty Years of Fashion at Vogue showcases some of the most memorable photographs published in British and American Vogue from 1972 to 2002, stories created by the iconic fashion editor Grace Coddington. Both monograph and memoir, the book shows how Coddington transformed static studio portraiture into modern vivid tableaux and turned location shoots into cinematic narratives.
Grace's commentary gives behind-the-scenes insight into many famous images and fashion personalities, from the iconic shoot of a bikinied Naomi Campbell in Irving Penn's studio to Steven Meisel's boundary-pushing grunge aesthetic in nineties Vogue. This volume features photography by Irving Penn, Helmut Newton, Cecil Beaton, Guy Bourdin, Mario Testino, Steven Meisel, Annie Leibovitz, Steven Klein, Peter Lindbergh, among others.
First published in 2002 and reissued by Phaidon in 2015 to great success, this paperback, midi-sized edition includes forewords by fashion designer Karl Lagerfeld and American Vogue editor-in-chief Anna Wintour.
Specifications:
Format: Paperback
Size: 262 × 202 mm (10 3/8 × 8 in)
Pages: 408 pp
Illustrations: 310 illustrations
ISBN: 9780714876795
After a successful modelling career, Grace Coddington became a fashion editor at British Vogue in 1968. In 1988 she joined American Vogue with Anna Wintour and soon after was named the magazine's creative director. In 2016 she became Vogue's creative director-at-large, allowing her to pursue independent projects including developing her own perfume, Grace by Grace Coddington, with Comme des Garçons.
"A beautiful book... So gorgeous you'll want to eat it." – Sunday Mirror
"Memorable photographs slice their identities into the imagination. In this book one is sure to find such images... Unerringly lavish and unashamedly glossy." – The Lady
"Her very own fashion bible! Naomi Campbell and Christy Turlington star in stunning photos featured in a book marking creative director Grace Coddington's 30 years at Vogue... Showcases some of the most influential photographs published in British and US Vogue from 1972 to 2002... The volume opens with a foreword written by [...] US Vogue editor-in-chief Anna Wintour, who brands Coddington as a 'legend' with 'the best eye in the business'." – Dailymail
Praise for the hardback edition:
"If [Anna] Wintour is the Pope, Coddington is Michelangelo, trying to paint a fresh version of the Sistine Chapel 12 times a year." –Time
"A celebration of Vogue's revered – and indefatigable – creative director's epic fashion essays." – Vogue
"Candid, congenial, and wryly comic, Coddington is completely secure in a talent that makes ugly clothes beautiful and idiotic clothes accessible." – NPR
"Genius is a word that gets thrown around a lot. But when it's applied to Grace Coddington, creative director at US Vogue, who has shaped the look of the magazine (and therefore your wardrobe) for three decades, it doesn't go far enough. We refer you to the new book Grace as proof." – Sunday Telegraph
"Memorable photographs and stories created by iconic fashion editor, Grace Coddington." –Home House
"With vivid imagery and candid commentary... A coffee-table-must-have for fashion aficionados and photography buffs alike." –The Essential Journal
"An essential read for anyone in love with fashion as art." – LuisaWorld.com
"This is escapism at its finest. A flip-through this book will remind you of the true definition of style." – Forbes