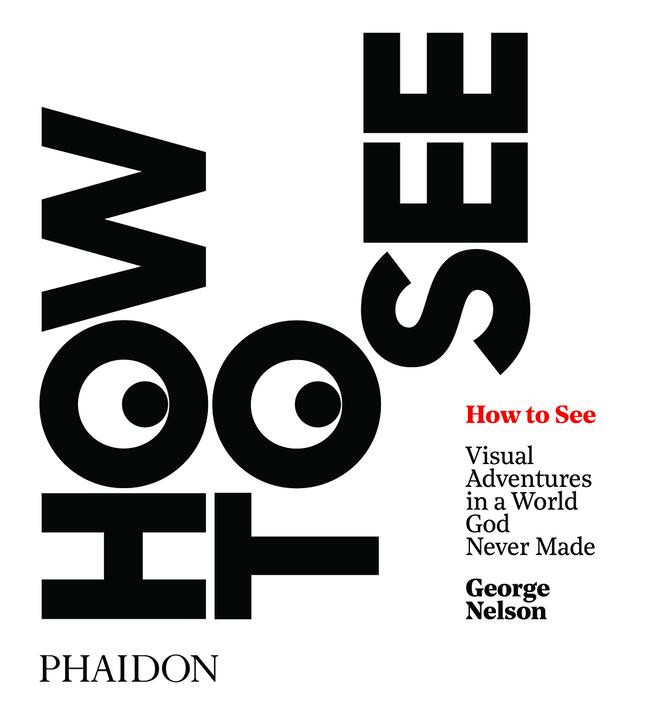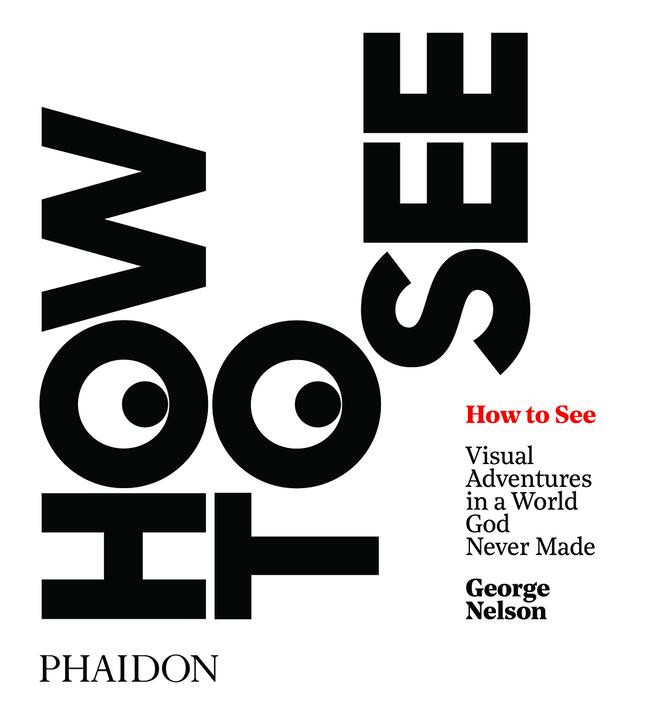 How to See: Visual Adventures in a World God Never Made
A new edition of George Nelson's classic guide to visual appreciation, released on the fortieth anniversary of its original publication
Originally published in 1977 by iconic American furniture manufacturer Herman Miller, George Nelson's critically acclaimed manifesto on how to recognize, evaluate, and understand the objects and landscape of the man-made world has influenced generations of design professionals, students, and aficionados. Forty years later, this cult book has been brought back to life with a fresh, new look and feel. At a time when our collective fascination with design has gone global, by one of the 20th century's most important design thinkers and will continue to educate and inspire readers everywhere.
Specifications:
Format: Hardback
Size: 234 × 216 mm (9 1/4 × 8 1/2 in)
Pages: 248 pp
Illustrations: 341 illustrations
ISBN: 9780714873831
One of the founding fathers of American modernism, industrial designer and architect George Nelson produced some of the twentieth century's most iconic objects, and served as the long-time director of design at Herman Miller.
"Five years after John Berger wrote Ways of Seeing, architect, designer and teacher George Nelson suggested that 90% of people cannot see at all. In this book beautifully updated and introduced by Michael Beirut, Nelson uses his own snapshots and graphics to illustrate the problem and suggest that things could be so much better. A perfect design primer." —Financial Times
"The multitalented George Nelson made a name for himself in architecture, industrial design, graphic design, and as the man who brought Charles Eames and Alexander Girard together at Herman Miller, but of his many talents, we believe his writing to be the greatest, and most underappreciated. How to See is the perfect primer for the uninitiated." —Dwell
"An education in visual literacy... Phaidon [...] has brought the book back to life with a new design... [Nelson] was convinced that we could learn to read images in the same way we learn to read words: through experience, exposure and practice. How to See is his primer."—JocksAndNerds.com
"How to See by George Nelson has been the North Star of design exploration since it was first published in 1977. Now after a full-scale revamp, it's as relevant as ever."—ShortList
"A new edition of George Nelson's insightful 1977 book, How to See, shows how visual literacy can be learned - and its teachings have never more been needed... The intention behind this book as admirable and simple... Thankfully the writing style is anything but stuffy and academic... It doesn't even matter what order you read the book in. dip in and out at will. You'll always find an insightful nugget and an entertaining piece of wisdom... It's hard of course to avoid appearing somewhat pompous whilst accusing the general population of being visually illiterate. But this terrific book pulls it off spectacularly well. Buy one. And buy another for your worst client."—Creative Review
"Phaidon rereleases George Nelson's nifty 1977 How to See." —New York Magazine
"Four decades following its initial publication, and in a world even more saturated with advertising, images, and consumer objects, How to See remains relevant in its consideration of our complacency and the value of paying attention."—Hyperallergic
"On the 40th anniversary of its initial release, [George Nelson's] guide to parsing the visual world and cutting through "aesthetic pollution" is as relevant today as ever."—Surface
"A new edition with an introduction by Michael Bierut... Adds fresh design framework. But Nelson's words remain unchanged, still eye-opening today."—Four Season Magazine
"This 40th-anniversary edition of the design thinker's classic primer in visual literacy seems more important than ever." —Globe and Mail