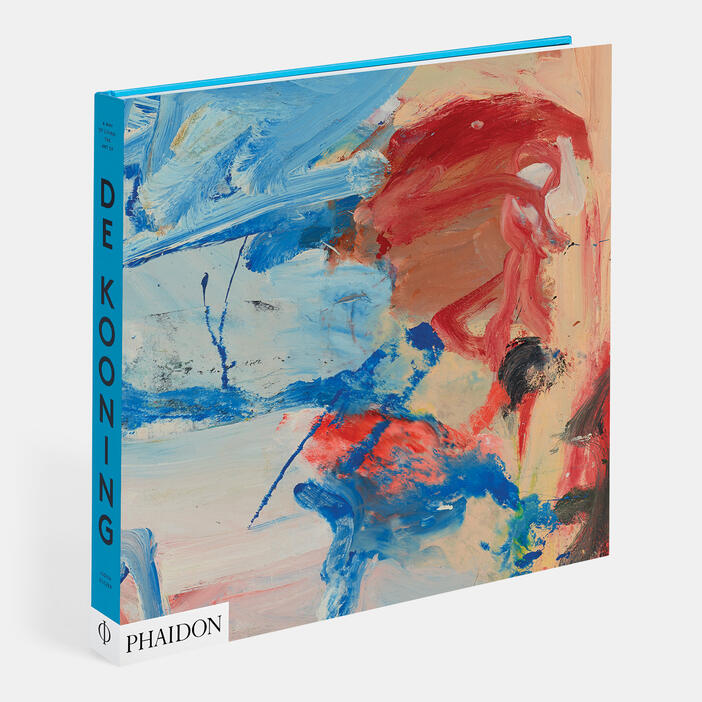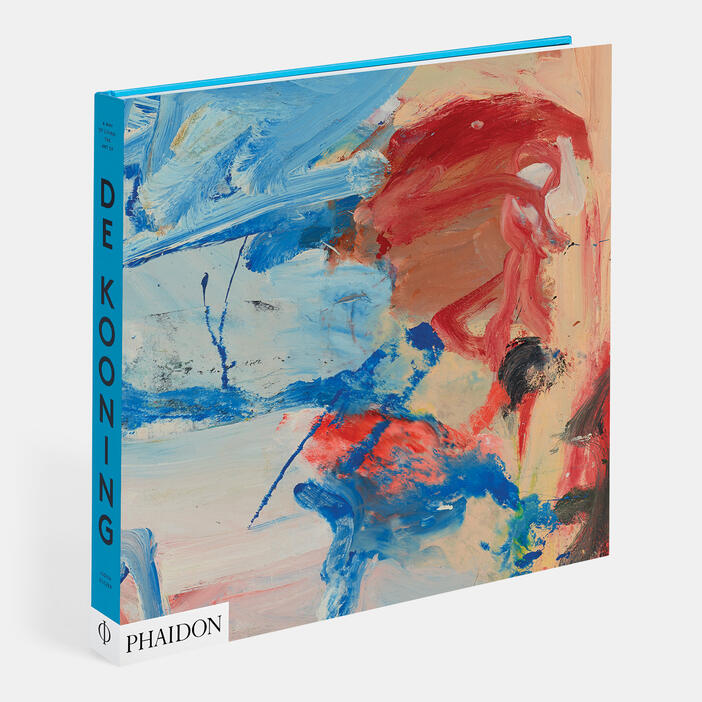 A Way of Living: The Art of Willem de Kooning
Price AUD$95.00 Price CAD$89.95 Price £49.95 Price T69.95 Price USD$69.95
In a new format, the bestselling monograph on one of the most influential painters of the twentieth century.
Willem de Kooning was a leading exponent of Abstract Expressionism. MoMA's 2011 de Kooning retrospective drew record crowds, and his prodigious achievements continue to provoke and inspire subsequent generations of artists such as Cecily Brown, Rebecca Warren, and Jonathan Lasker. This new hardback format brings Judith Zilczer's critically acclaimed monograph to a new audience of readers.
Specifications:
Format: Hardback
Size: 302 × 330 mm (11 7/8 × 13 in)
Pages: 288 pp
Illustrations: 300 illustrations
ISBN: 9780714873169
Judith Zilczer, Curator Emerita of the Hirshhorn Museum and Sculpture Garden, Smithsonian Institution, organized more than two dozen exhibitions in her twenty-nine years at the museum, where she served as Historian, Curator of Paintings, and Acting Chief Curator. Her exhibition publications include Willem de Kooning from the Hirshhorn Museum Collection (1993), Richard Lindner: Paintings and Watercolors, 1948–1977 (1996), and Visual Music: Synaesthesia in Art and Music Since 1900 (2005). A 1975 graduate of the doctoral program of the University of Delaware, she has received numerous awards, including the 2006 George Wittenborn Memorial Book Award of the Art Libraries Society of North America. Dr Zilczer has written and lectured widely on modern and contemporary art and is recognized as a leading authority on the art of Willem de Kooning.
"Books on artists tend to focus primarily either on their work or on their lives. Rarely does a publication come along that engages fully with both. Judith Zilczer's beautifully written book makes clear the way in which de Kooning's life cannot be separated from his work - his life and his art profoundly illuminate one another. If you truly want to appreciate the innovative accomplishments of de Kooning, this book is essential."—Kerry Brougher, Interim Director and Chief Curator, Hirshhorn Museum and Sculpture Garden
"[Zilczer's] achievement in A Way of Living is to connect, aesthetically and biographically, every phase of his protean production, united by what she sees as a romantic imperative: de Kooning's mantra that 'painting — any kind of painting, any style of painting — to be painting at all, in fact — is a way of living, a style of living'... Her empathetic, generous account, which wears its learning lightly but demonstrates incisive thought, becomes first port of call for an overview of this most alluring, influential, still controversial artist."—Financial Times UK
"The traditional monograph seems an endangered species these days; one that gets everything right is rare enough to qualify as an art publishing event. A Way of Living: The Art of Willem de Kooning is an evenhanded, authoritative, and critically informed account of the great painter's achievement."—Bookforum
"Judith Zilczer's thorough book highlights how de Kooning even helped define what modern art is: in 1951, he called for art as a way of life that reflected experience... The book, which reminds us of his breadth - from his early figurative work to later linear, more minimal compositions-also demonstrates that by the time he died, in 1997 at the age of 92, de Kooning had both captured the public imagination and left an important stamp on art history."—Newsweek