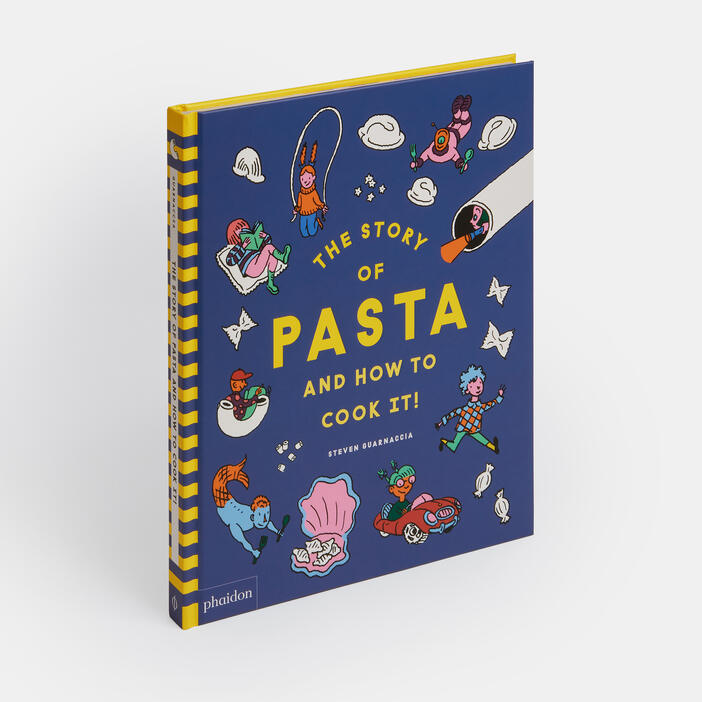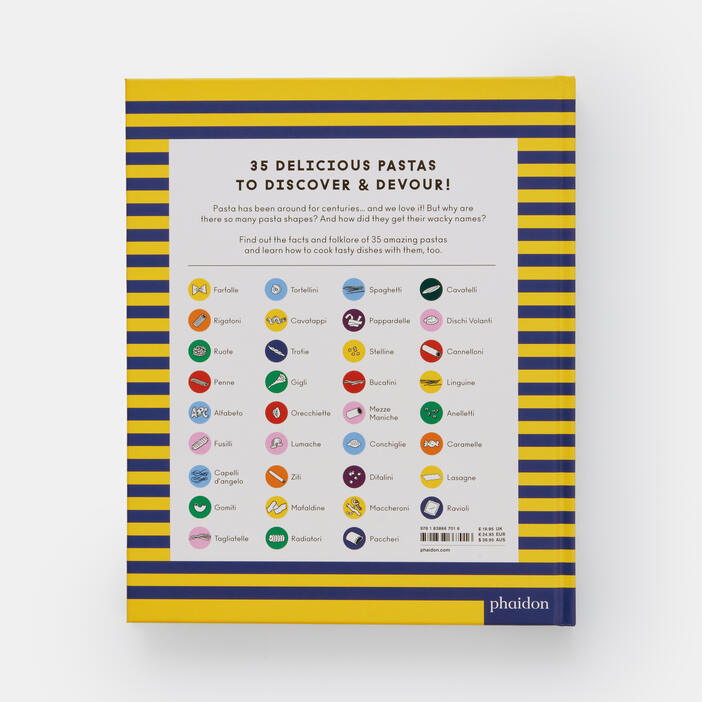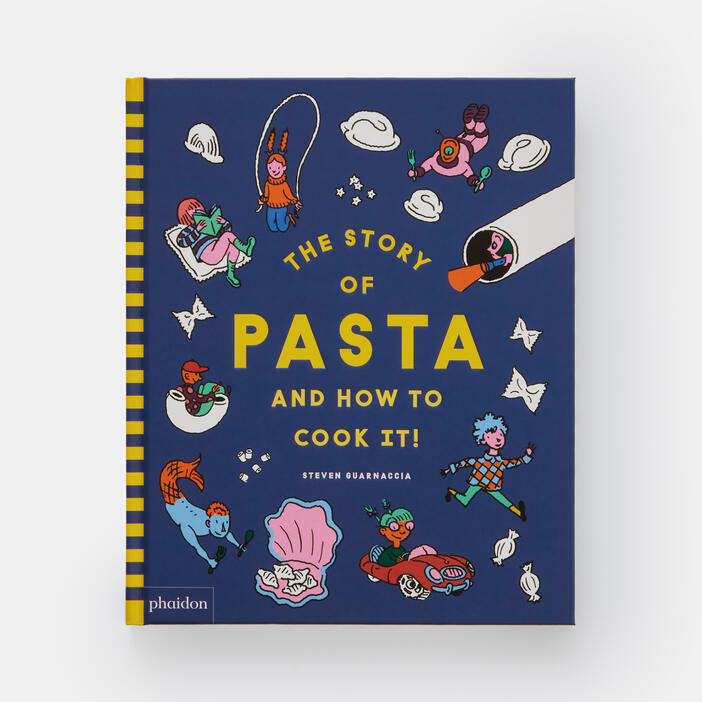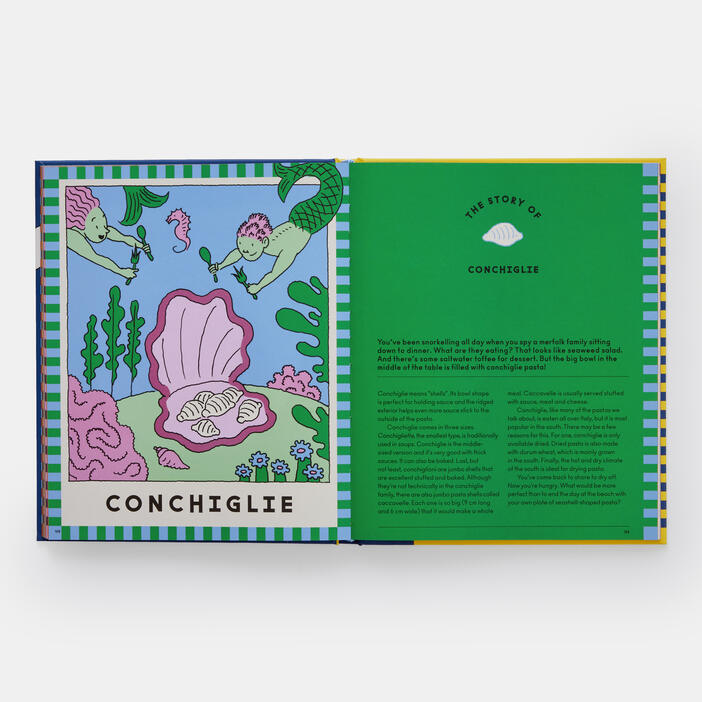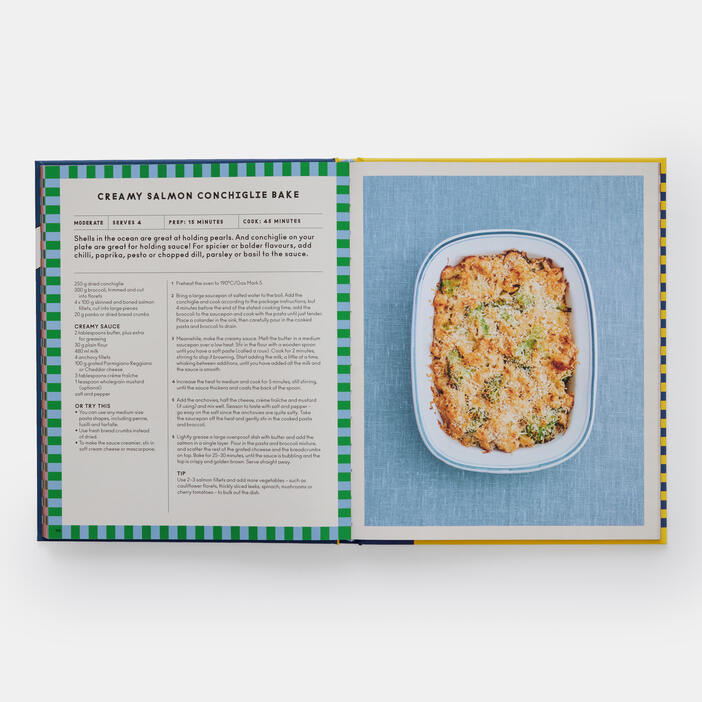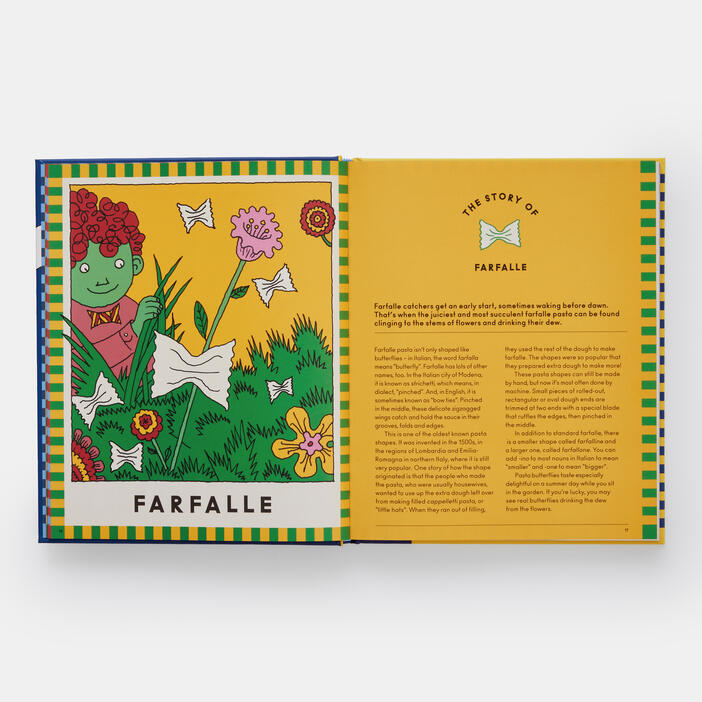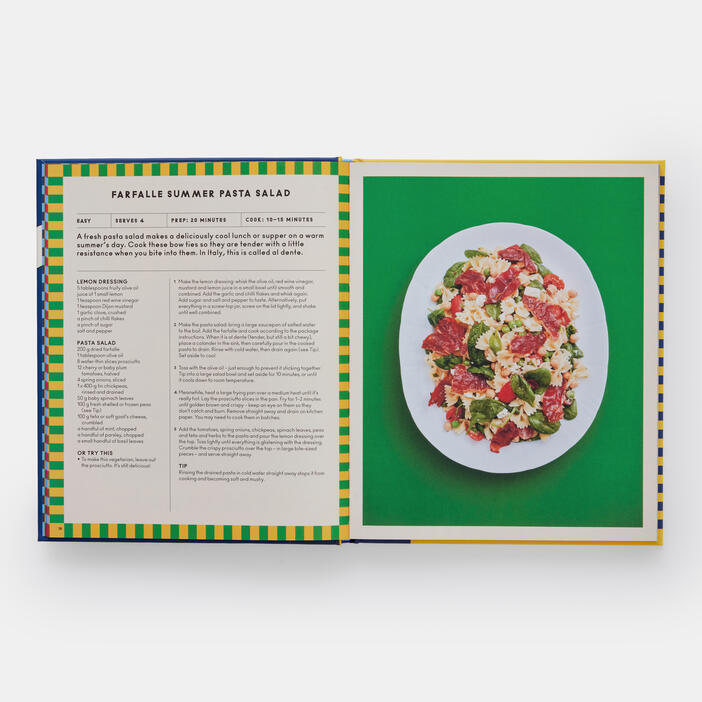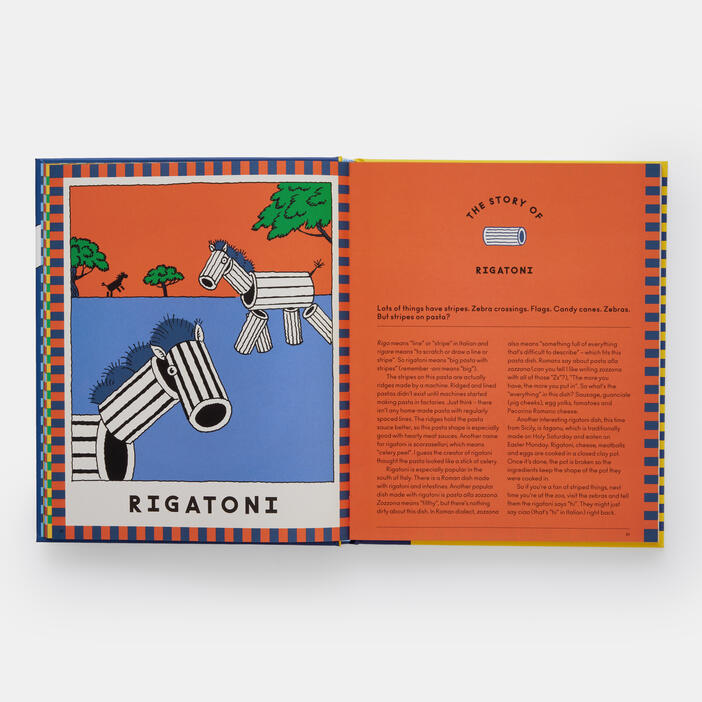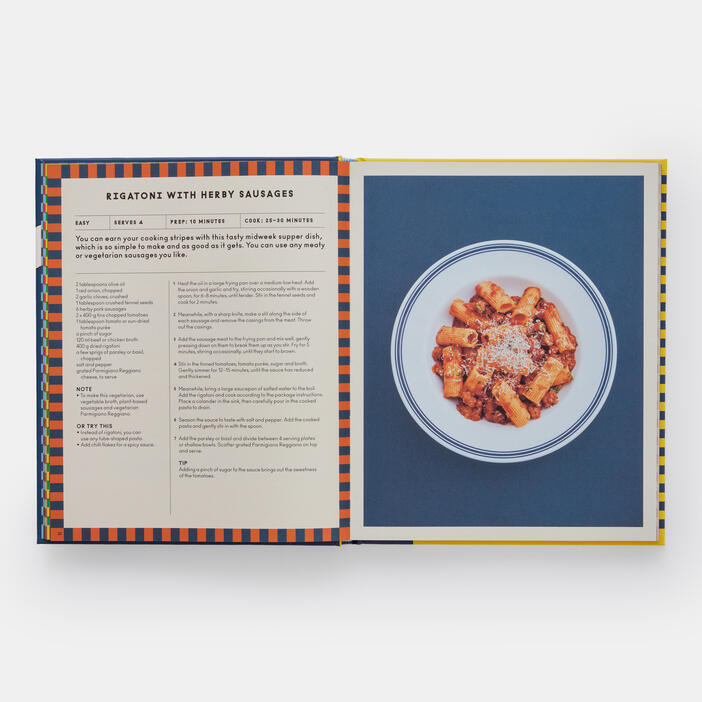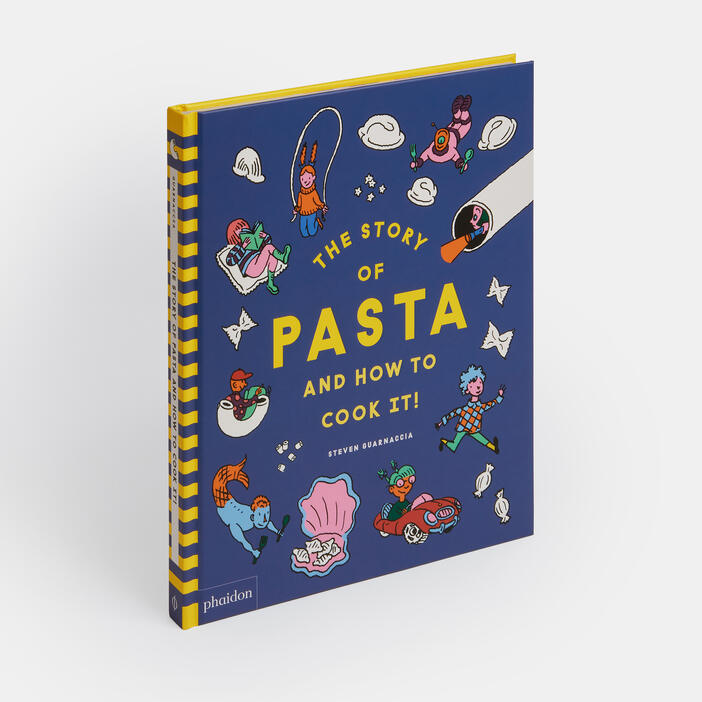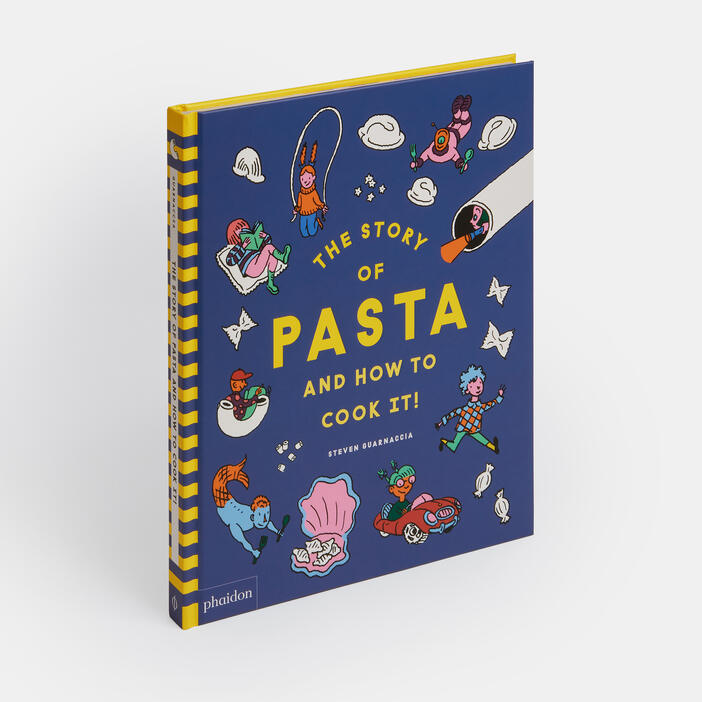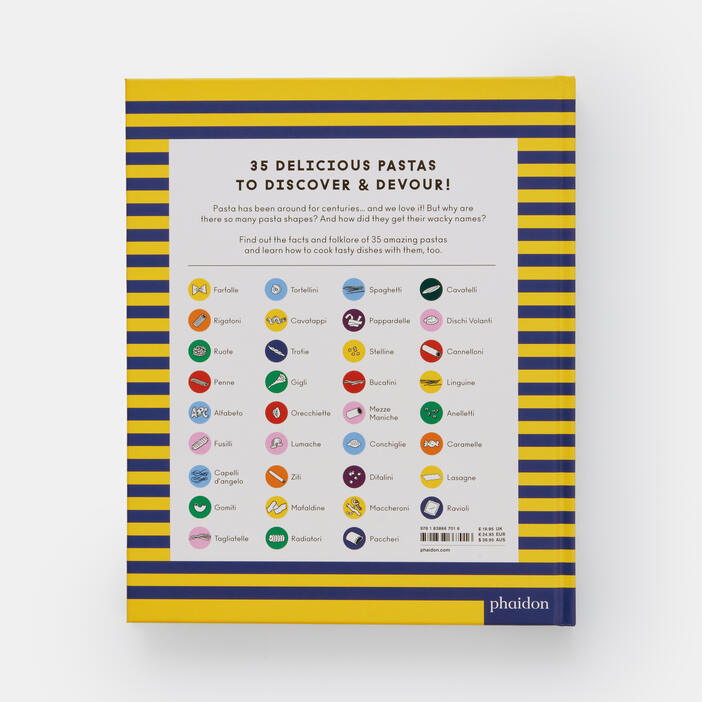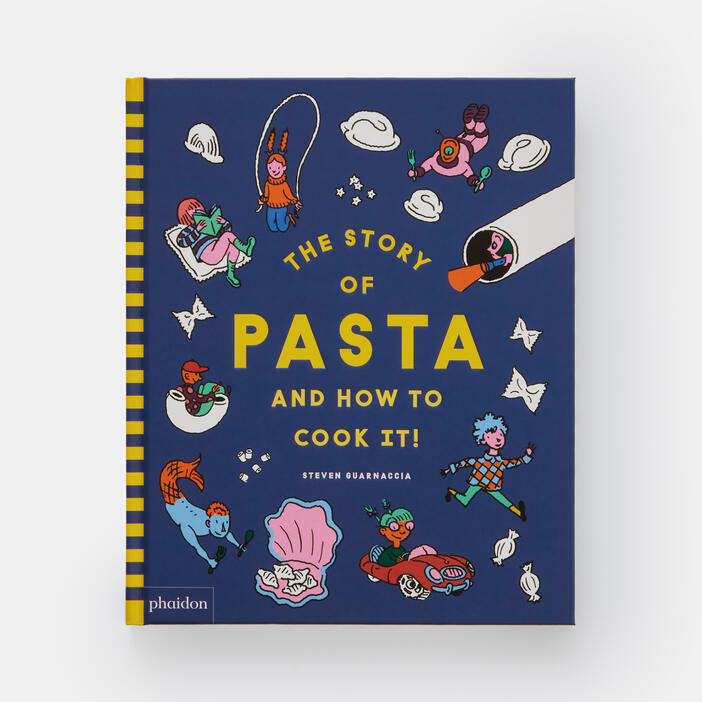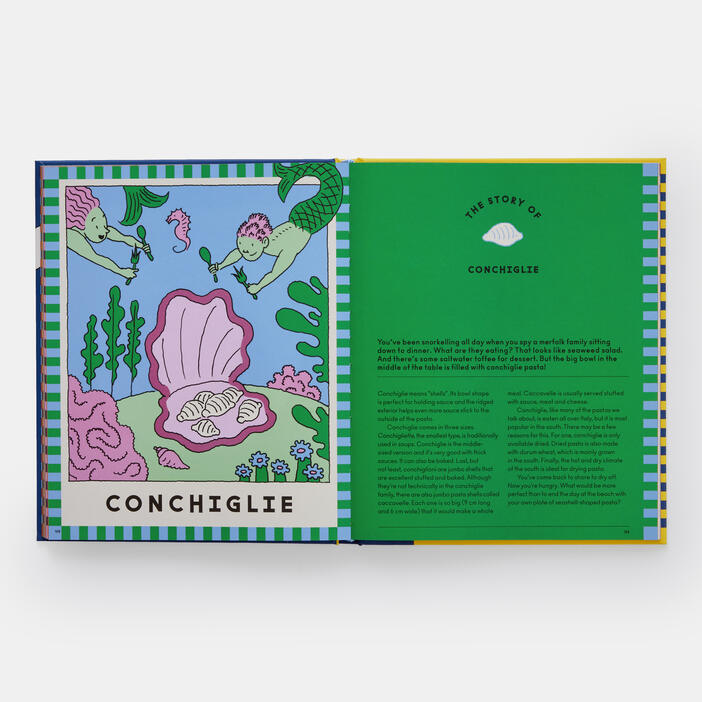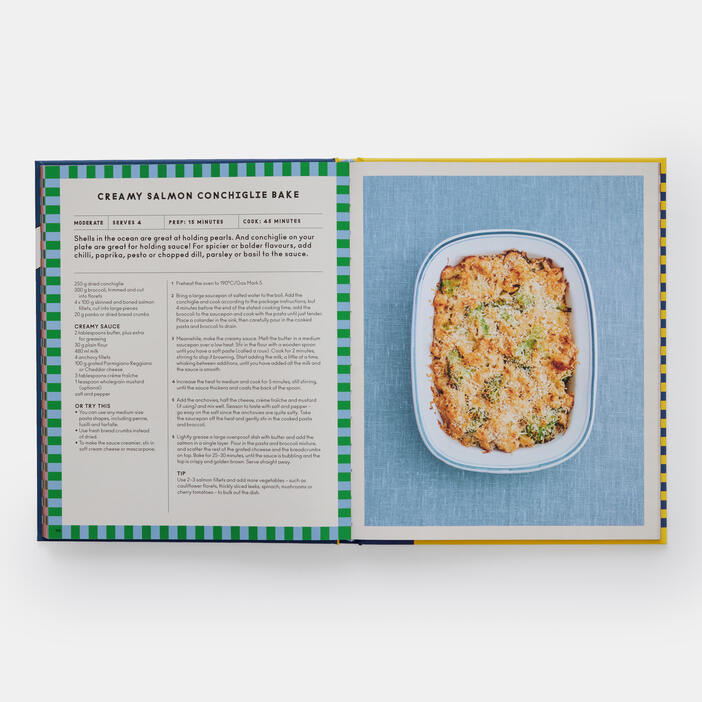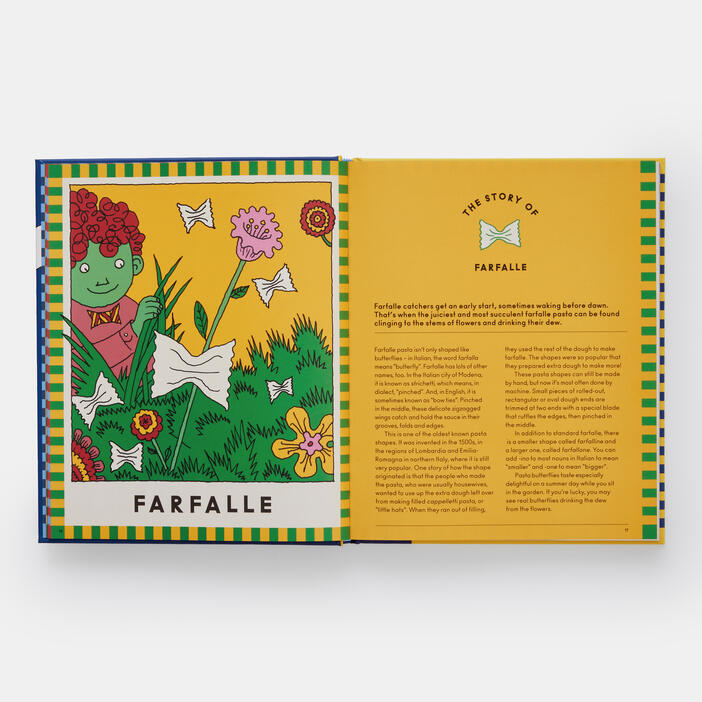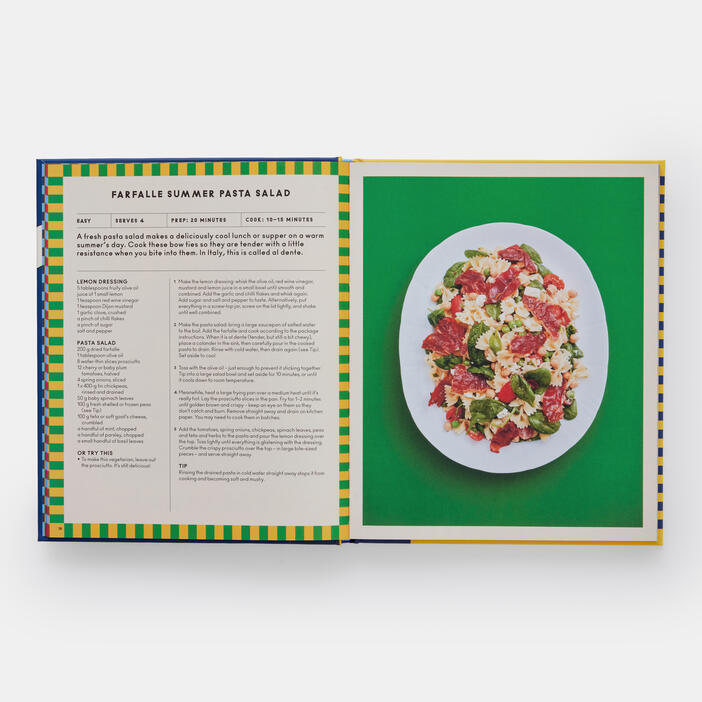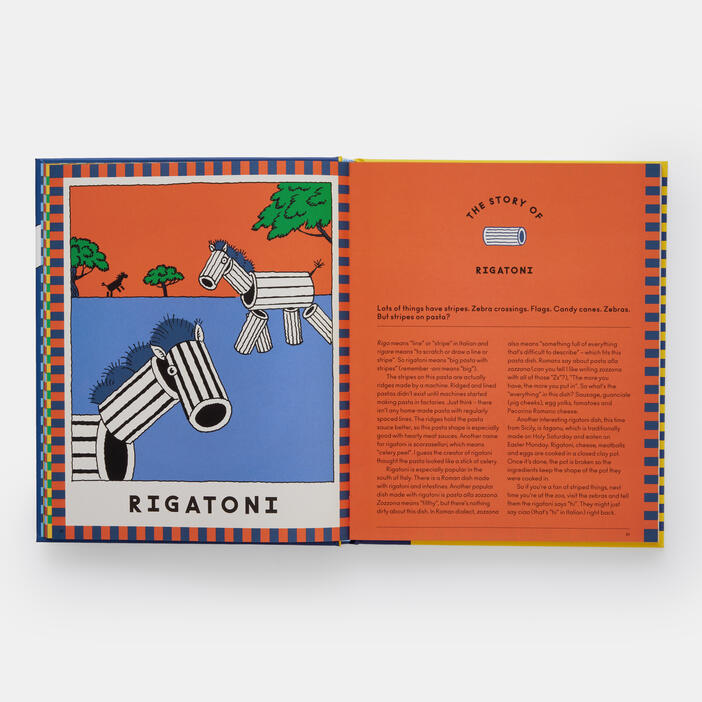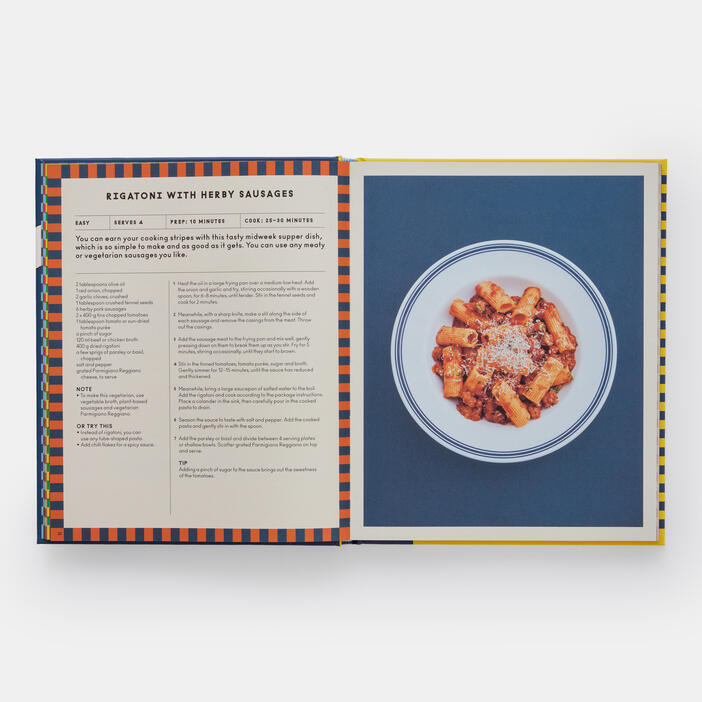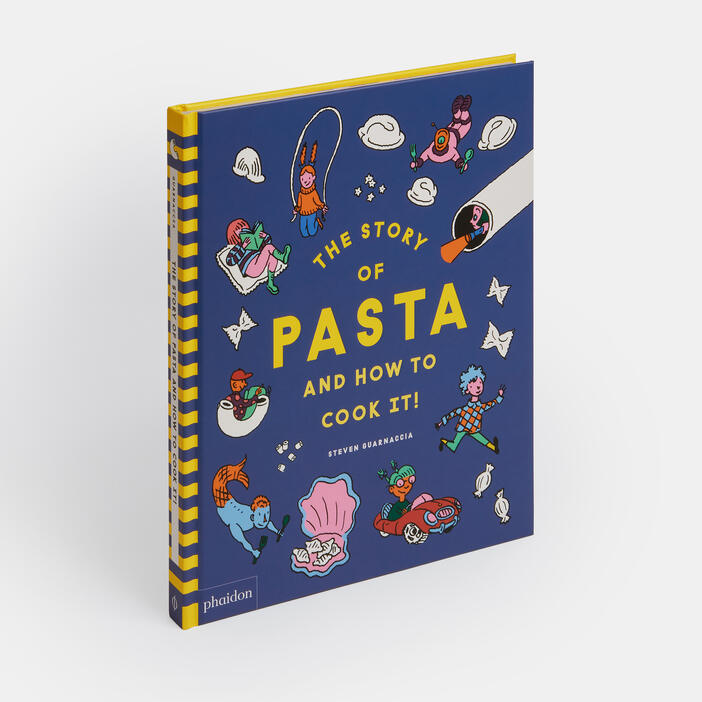 The Story of Pasta and How to Cook It!
Price AUD$39.95 Price £19.95 Price €24.95
'If you've got a little pasta lover in the house, or just want an easy guide to its many, many variations, this cookbook might be just the thing.' – The Washington Post
A playful, fact-filled exploration of the fascinating history of 35 famous pasta shapes with a delicious, child-friendly recipe perfectly suited to each shape
In this ultimate book of pasta for children ages 7–11, 35 pasta shapes are brought to life through clever illustrations and fascinating facts to feed children's imaginations – and their bellies! From farfalle, which means 'butterflies' in Italian, to linguine, meaning 'little tongues,' different types of pasta have wonderfully playful shapes, names, and origin stories!
Each pasta is accompanied by a simple recipe specially suited to its shape. The result is an entertaining, engaging, fact-filled, scrumptious offering for every child interested in cooking and eating – a fresh and joyful introduction to pasta, that is a fun-filled cookery book … and more!
For ages 7-11
Specifications:
Format: Hardback
Size: 270 × 220 mm (10 5/8 × 8 5/8 in)
Pages: 160 pp
Illustrations: 0 illustrations
ISBN: 9781838667016
Steven Guarnaccia is an internationally recognized illustrator and designer, and Emeritus Professor of Illustration at Parsons School of Design. He has authored and illustrated numerous children's books for Chronicle Books, Abrams, and Corraini. His work has won awards from the AIGA, the Art Directors Club, and the Bologna Book Fair, and has been exhibited in one-man shows in the USA and Europe.
Heather Thomas is a health and cookery writer and editor who has many cookbooks to her name and has contributed to health and food magazines in the UK and the United States. She is the author of The Greek Vegetarian Cookbook, also published by Phaidon.
'If you've got a little pasta lover in the house, or just want an easy guide to its many, many variations, this cookbook might be just the thing.' – The Washington Post
'The 411 on fettucine? The lowdown on linguine? This illustrated book reveals the history of pasta shapes, with impressive recipes to boot.' – Real Simple
'Delicious … Learn to cook with your kids.' – Tom Colicchio, chef
'Nearly ate it up. [The Story of Pasta] is beautifully delicious.' – Steven Heller, journalist, The Daily Heller
'Garnished with delightful drawings and delicious photographs, [The Story of Pasta] is perfect for the new wave of young chefs and their comfort-hungry parents.' – PRINT Magazine
'[This] page-turner is … for children about the history of pasta. How else will they learn that the '60s pop star Adriano Celentano's springy dancing inspired Barilla pasta's corkscrew pasta or cellentani?' – Women's Wear Daily
'Who knew the story of pasta could be so hilarious? … Hard to say who will love this book more, kids or adults!' – Shelf Awareness
'Packed with vivid illustrations, … each story is accompanied by a hands-on recipe that's doable for aspiring young chefs.' – Virtuoso, The Magazine
'[This] book is colorful, filled with Guarnaccia's whimsical drawings and playful lettering, but it's also practical, with explainers for how to make pastas and sauces that will help any beginner get started, young or old.' – Appetito Magazine
'Magnificent … A real feast for the eyes.' – Radio Canada, Quebec
'A delightful resource for anyone looking to explore the world of pasta and its rich history.' – Reading With Your Kids
'These pages celebrate pasta, teach a little history and food facts, and help readers to discover the variety themselves.' – Bookworm for Kids
'A tasty read and will leave you wanting pasta.' – Little Readers, Future Leaders
'Downright delicious [and] an appetizing addition to all collections.' – Olivia the Librarian