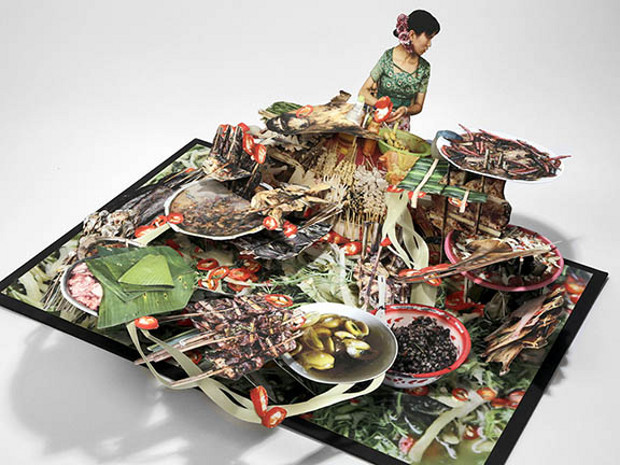 Colette Fu's photo sculpture pop-ups
The Chinese-American photographer brings the bustle of the Yunnan province to life on the page
Philadelphia-based photographer Colette Fu wanted to represent the hustle and layering of culture in China's south-western Yunnan province, where her mother was born and where Fu also spent some time teaching and shooting in the 1990s.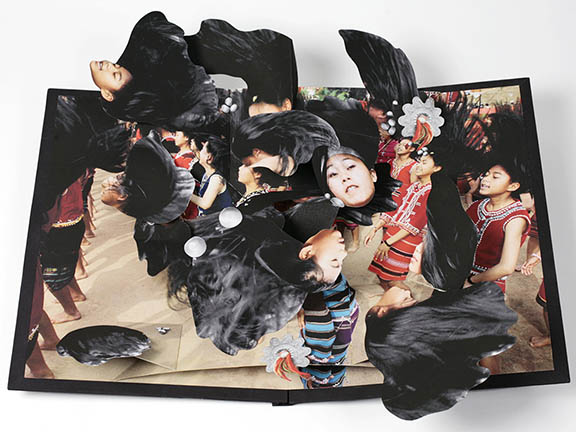 So, she has made 3D pop-up books out of her photographs. She has taught herself to create them by deconstructing used pop-up books she bought on eBay. Her latest series, We are Tiger Dragon People represents the multitude of cultures in Yuman province, and spans everything from tables laid with countless dishes and food markets to festival parades and ancient religious rituals.
"My pop-ups are a way for me to speak, mediate, express, delight and inform. Constructing pop-ups allows me to combine intuitive design and technical acuity with my love of travelling as I try to understand the world around me," says Fu, who has also crafted pop-ups for General Electric, Vogue China, Canon Asia and Louis Vuitton. "With pop-up books I want to eliminate the boundaries between book, installation, photography, craft and sculpture."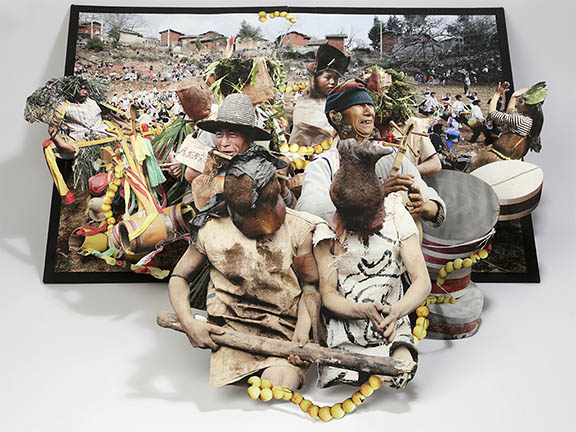 Fu's constructions are complex and intriguing every time they are opened. The pieces move into place depending on their content; a table might appear to be laid, people might rush forwards or a girl's hair may swing round.
Head over for more at Fu's website which offers a great record of all her work and pop-up development to date. And for more lively page interaction, take a look at our children's book, The Onion's Great Escape, as well as our Hervé Tullet titles. Buy them, from the people who made them, here.