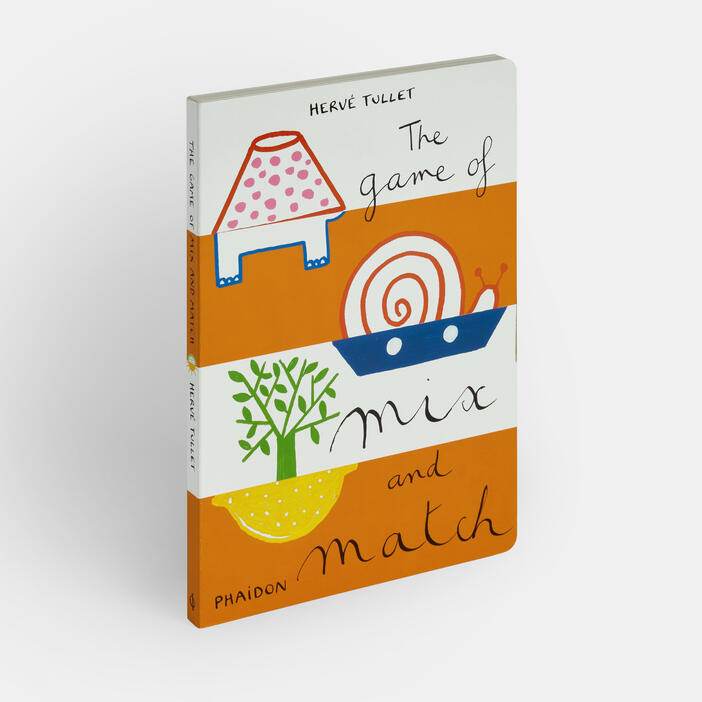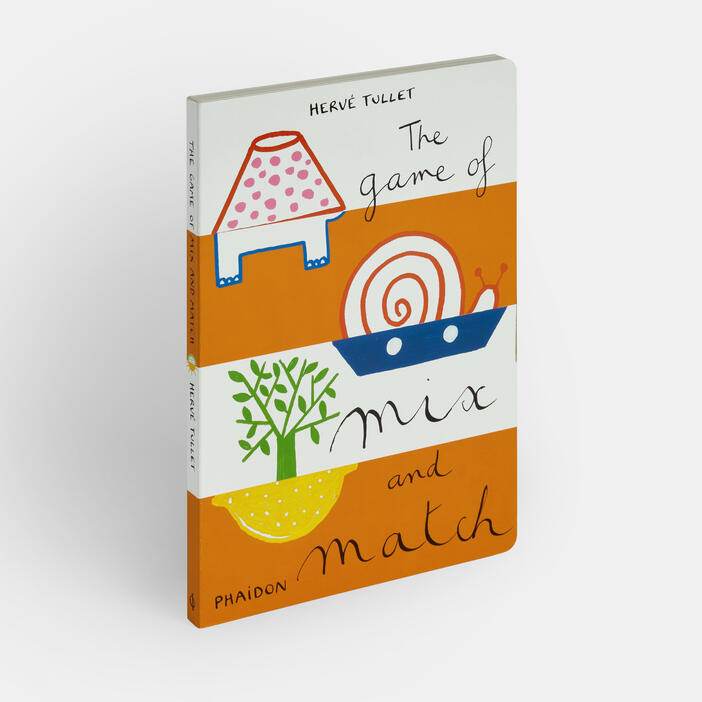 The Game of Mix and Match
What do you get when you mix a heart with an apple or a snail with a lemon?
Offering a vibrant riot of colours and shapes, this game has more than 50 different pictures to mix and match. The perfect flap book for occupying busy minds and little fingers.
One of the beloved 'Let's Play Games' series books by Hervé Tullet, which stimulate thought and imagination in young children.
Specifications:
Format: Hardback
Size: 210 × 150 mm (8 1/4 × 5 7/8 in)
Pages: 14 pp
Illustrations: 16 illustrations
ISBN: 9780714860732
Hervé Tullet was born in 1958. After studying Fine Art, he worked as an Art Director for ten years (1981–1992) before joining the advertising industry. In 1990, he produced his first illustrations for the press in France (Elle, Le Monde, Libération, Lire, Enfants Magazine, etc.) and has since been published in numerous magazines around the world. In 1994 he published his first book for children. Since then he has devoted himself to illustrating and painting. A great lover of children's literature, he is the father two boys and a girl, who never fail to inspire him.
'instantly engage the child from the very beginning … it is clear to see that they go far beyond the realms of everyday books; enlightening, inspiring and exciting children'
Family Fun Guide

'Hervé's work is a sumptuous visual assault to the eyes, a stylised celebration of colour, of pattern, of textures … the brevity of text is precisely what brings the books to life.'
Junior