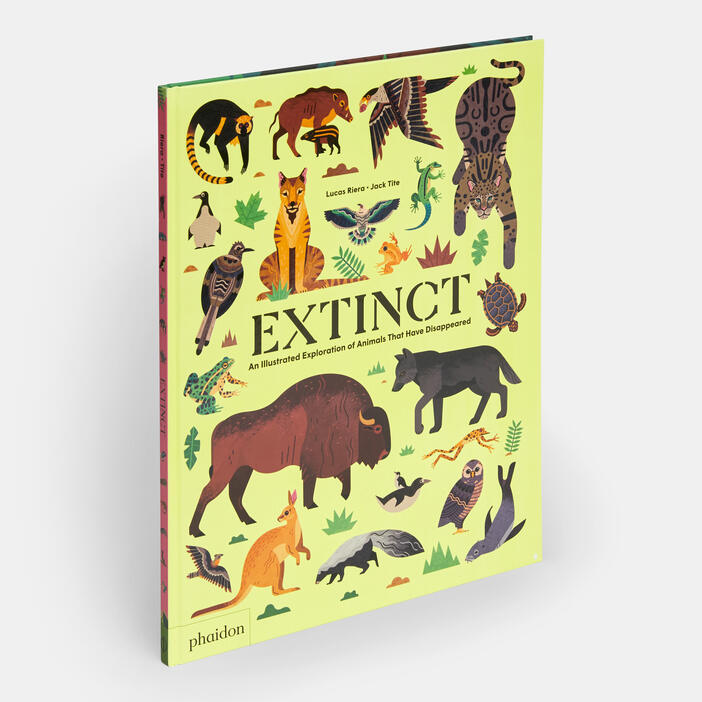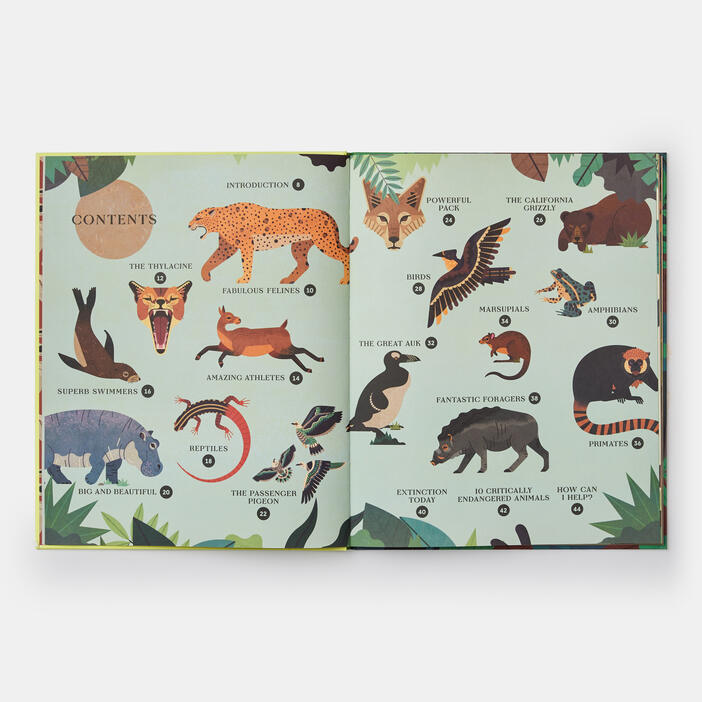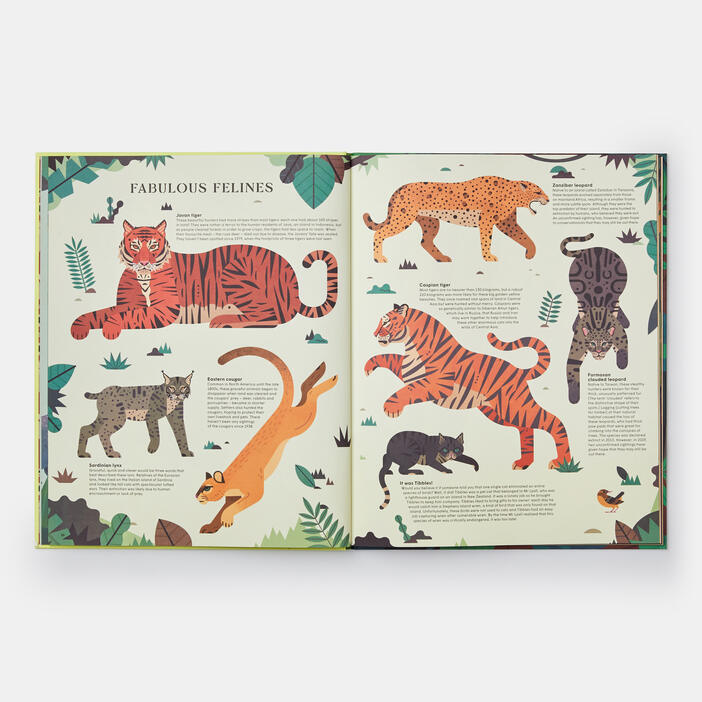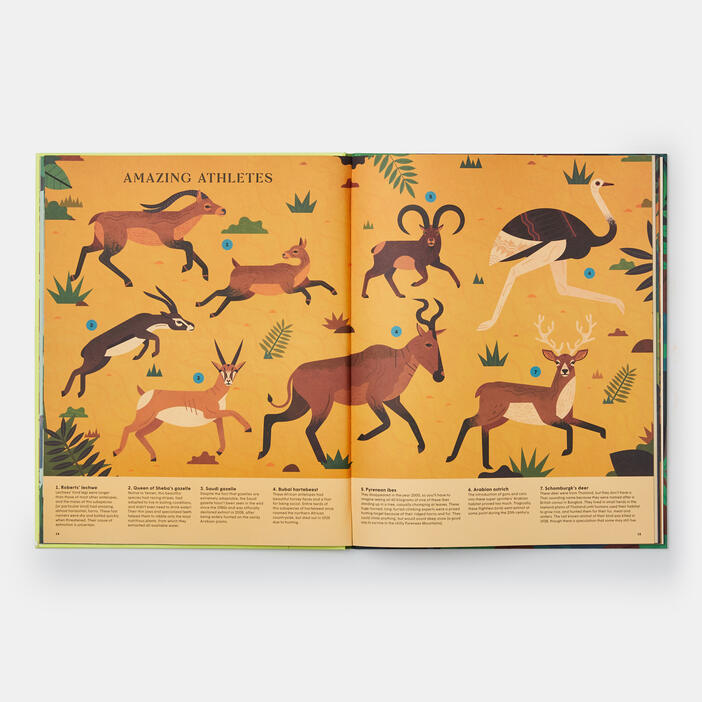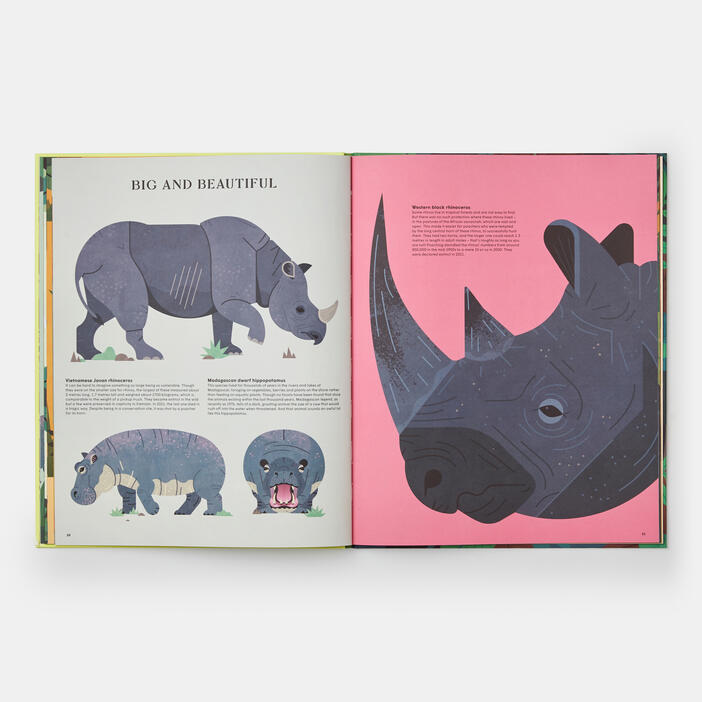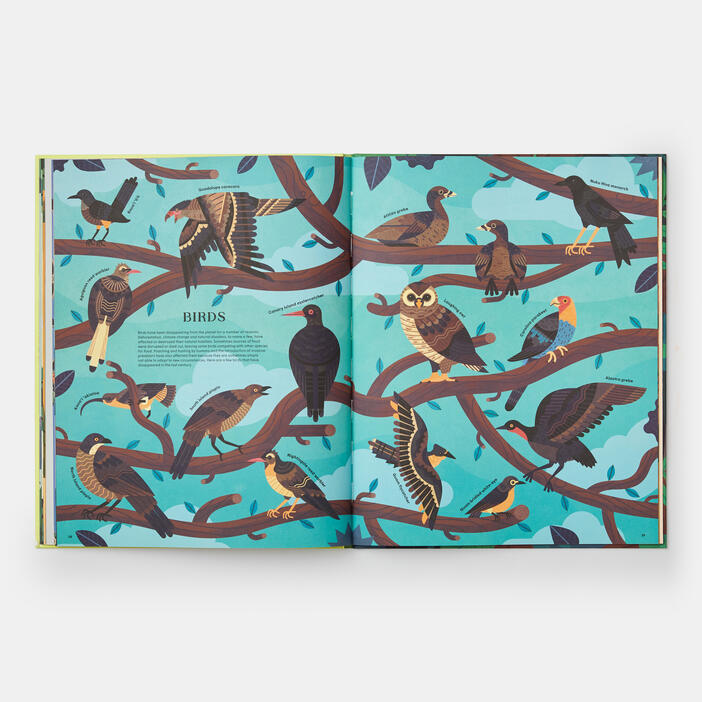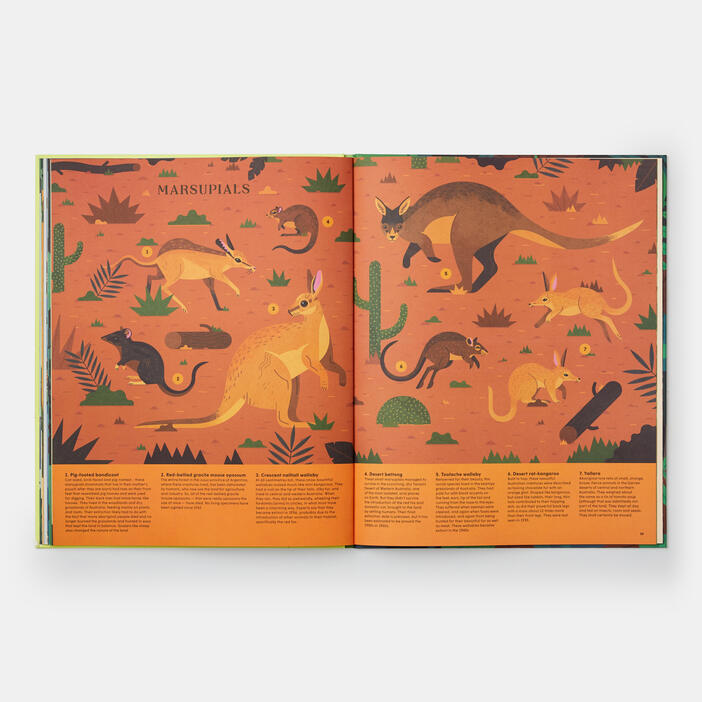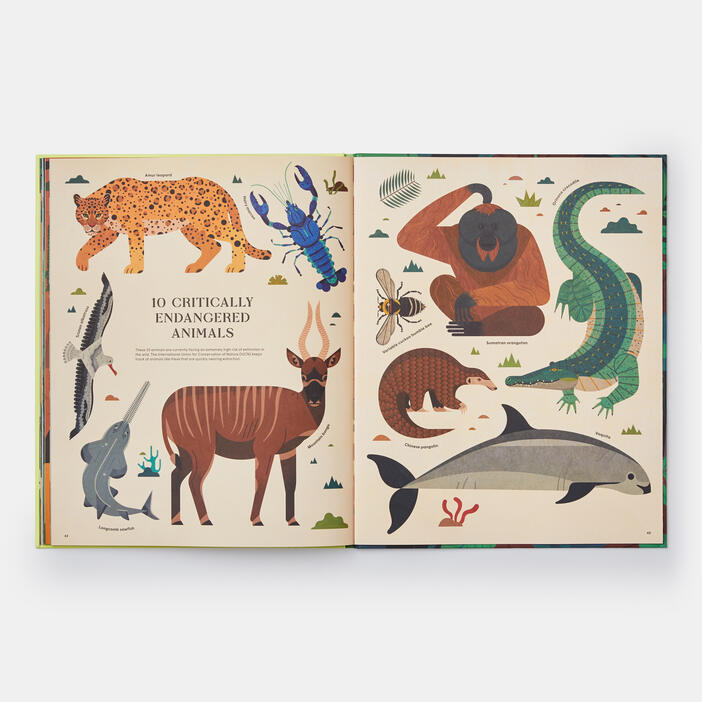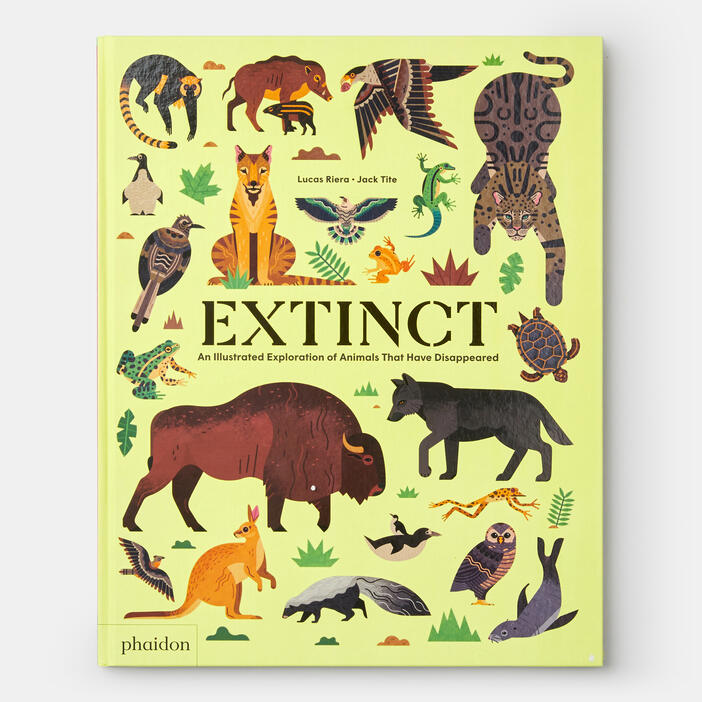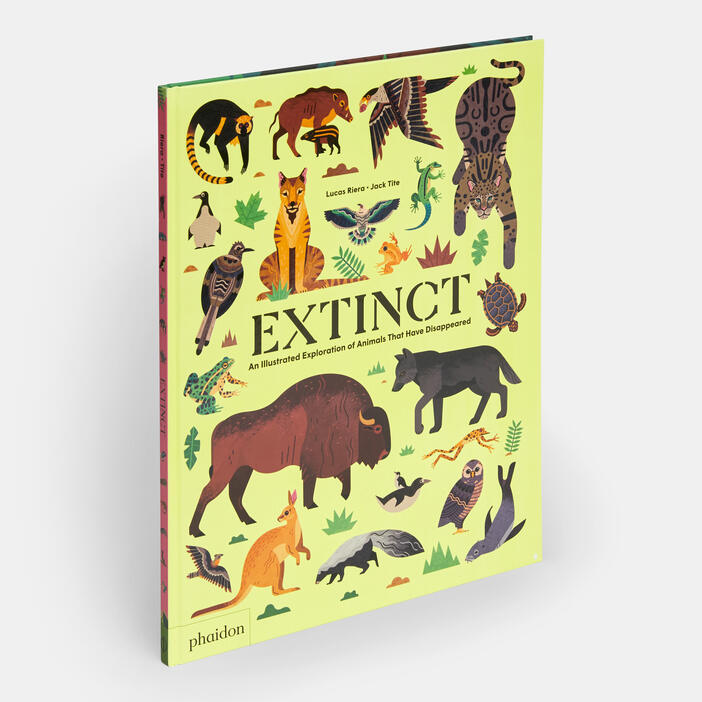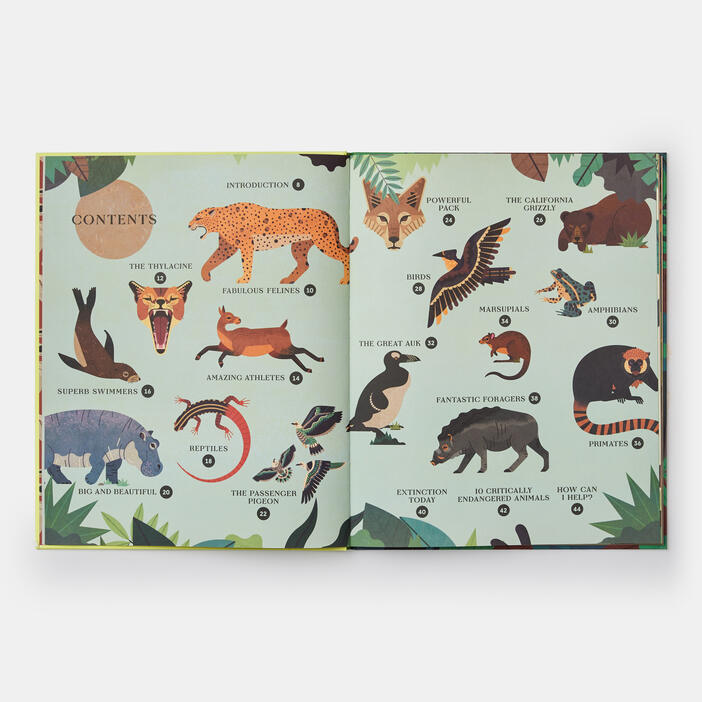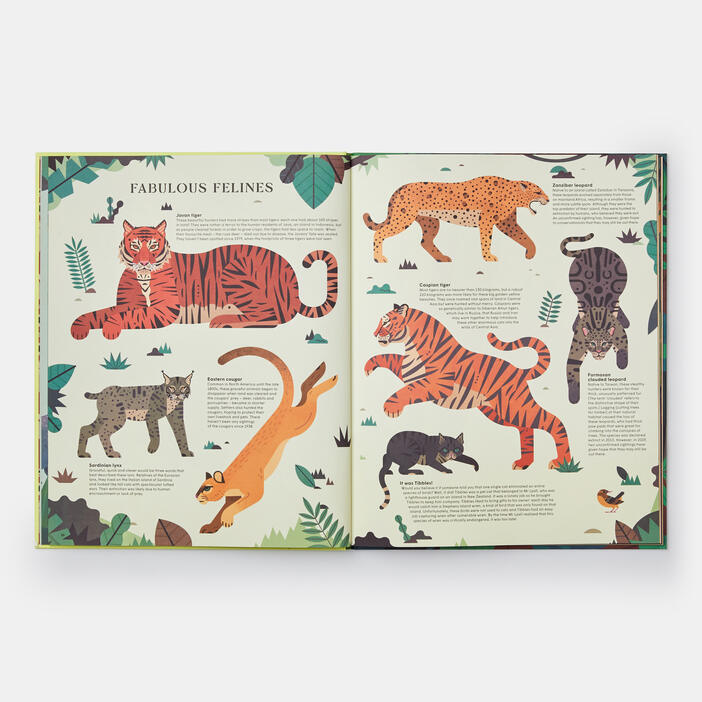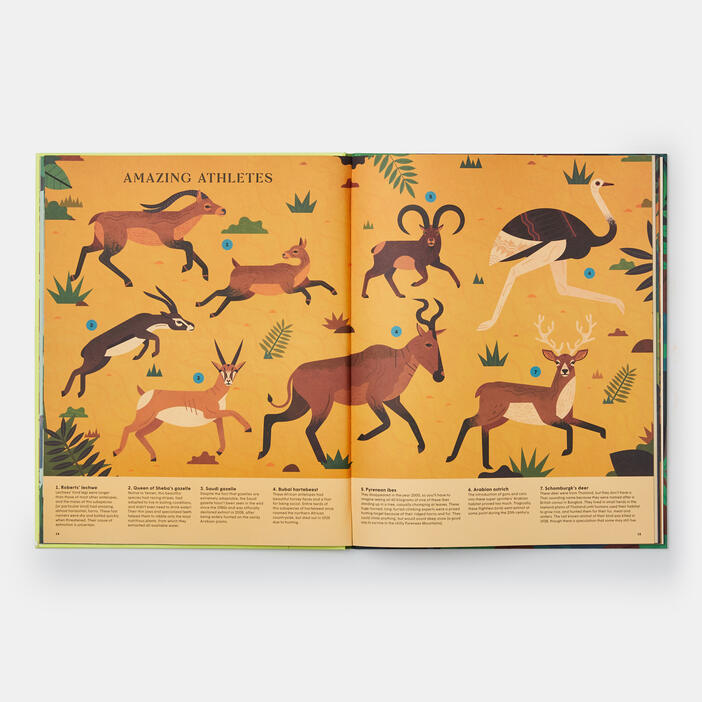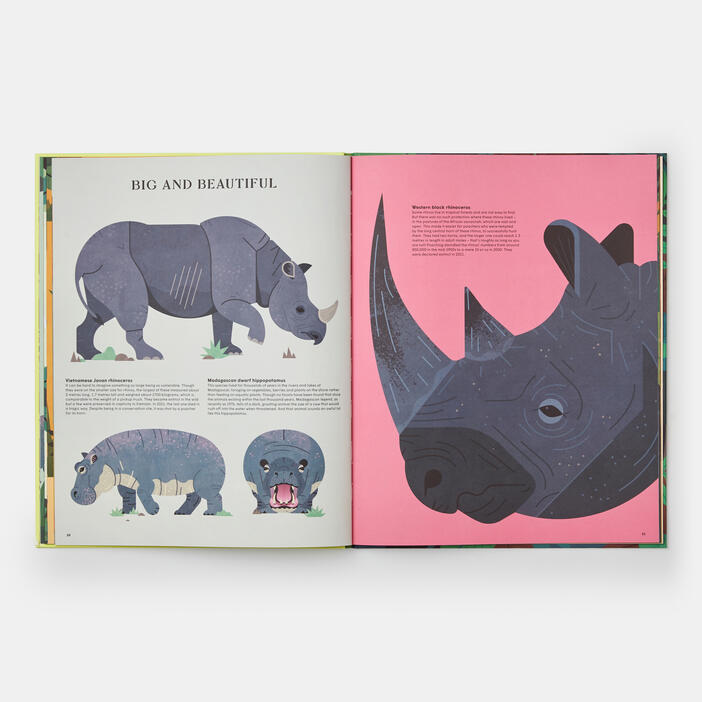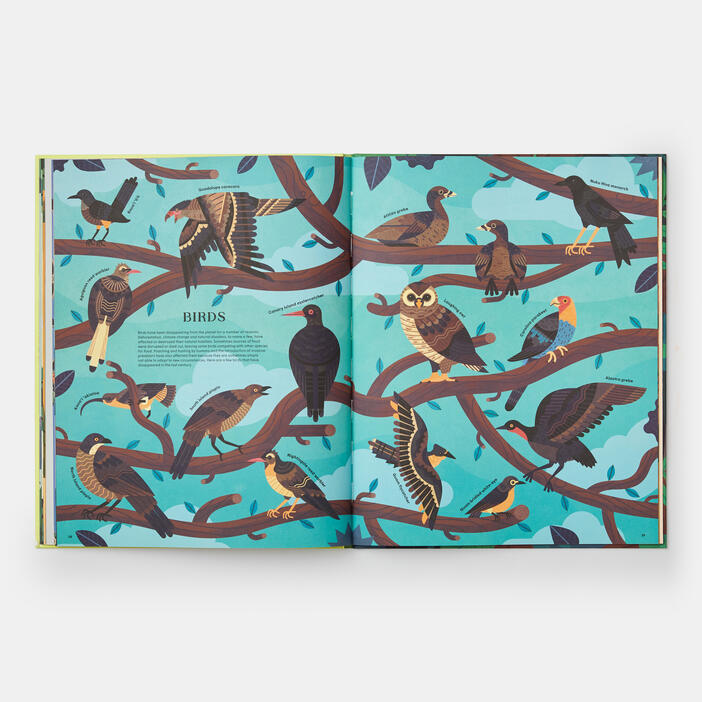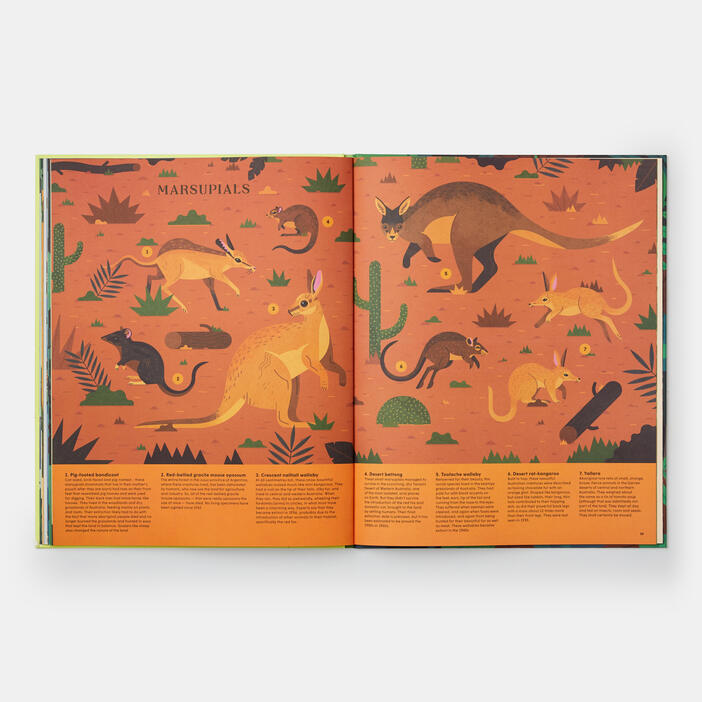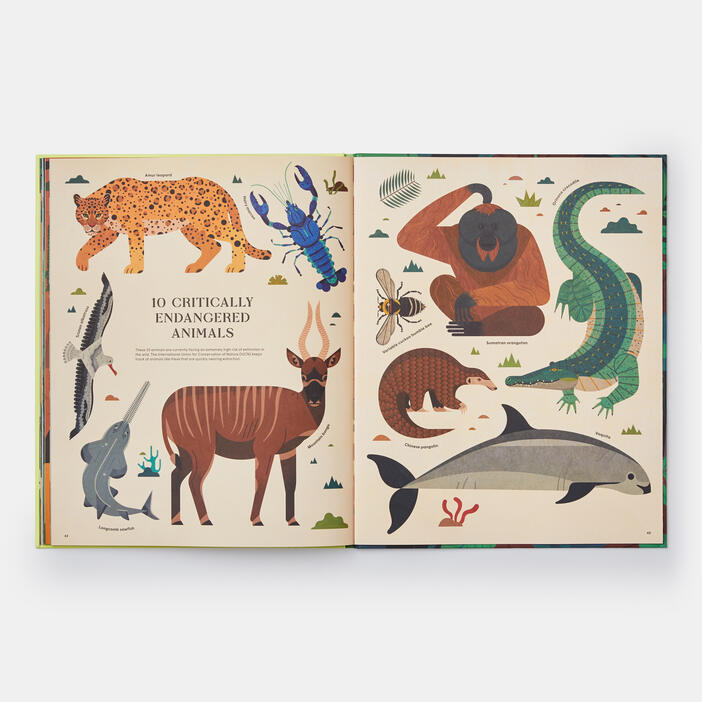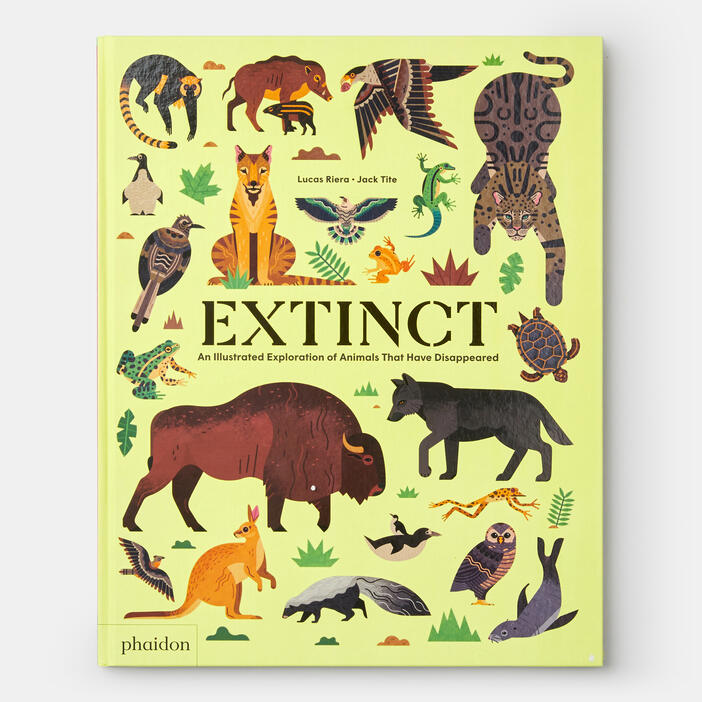 Extinct: An Illustrated Exploration of Animals That Have Disappeared
Price CAD$25.95 Price T19.95 Price USD$19.95
A gorgeously illustrated tribute to animals that no longer live on our planet, paired with information on how we can save future species
This exploration of animals that we have lost over the past century, from the California grizzly to the Persian tiger, aims to create awareness and inspire children to act responsibly toward their environment. Each animal's story of how it came to extinction is told through graphically stunning illustrations and information packed spreads. Further scientific resources and profiles of animals that have been rediscovered or successfully reintroduced into the wild empower children with the knowledge and tools necessary to aid in conservation and encourage sustainability.
Ages 5-8
Specifications:
Format: Hardback
Size: 355 × 285 mm (14 × 11 1/4 in)
Pages: 48 pp
Illustrations: 50 illustrations
ISBN: 9781838660376
Lucas Riera is a Spanish writer and publisher at Mosquito books, based in Barcelona. For this book, he collaborated with biologist and scientist Carmen Soria, a specialist in the field of animal extinction.
Jack Tite is a UK-based illustrator and motion designer. He studied graphic design and illustration at De Montfort University, and published his first book in 2018. He is particularly inspired by wildlife and history.
"A gorgeous book... Wonderfully comprehensive nonfiction book for young readers that is great for anyone with an interest in animals or environmental conservation."—Bookriot
"Fascinating stories... Gorgeous art. Extinct gently encourages environmental stewardship with kid-friendly images and descriptions."—Good Reads with Ronna
"This exploration of over 90 animals that we have lost over the past century, from the California grizzly to the Persian tiger, aims to create awareness and inspire children to act responsibly toward their environment."—Anastian Suen, STEM FRIDAY
"A definite must to look up for inquisitive minds that love to explore and learn about the natural world."—BookNerd Mommy