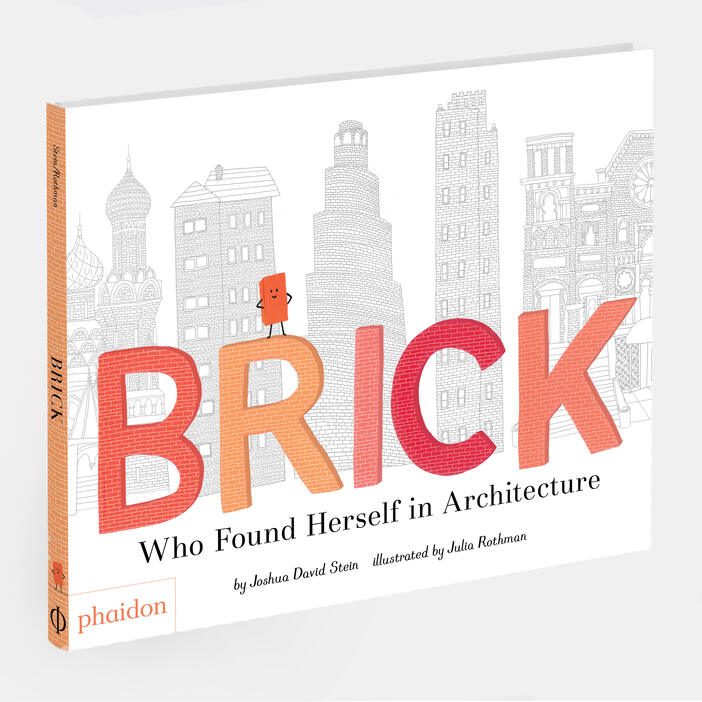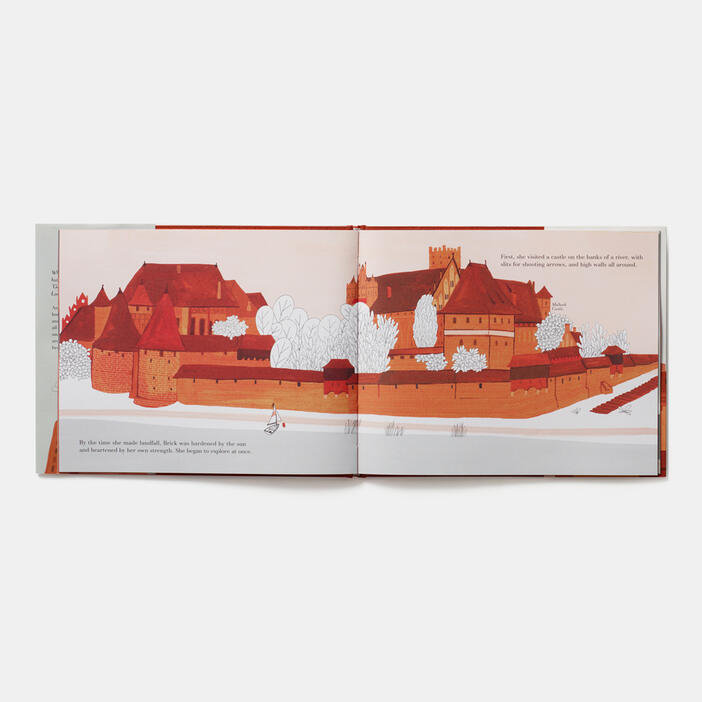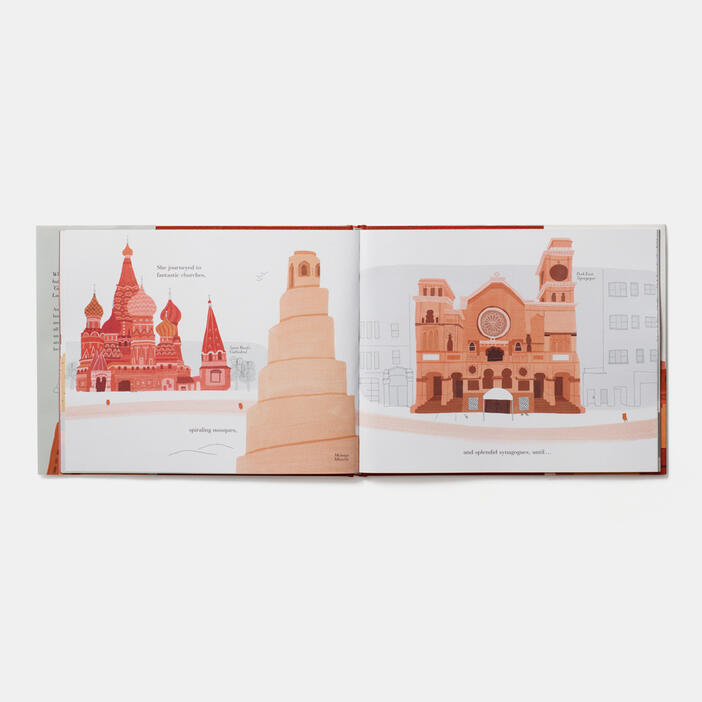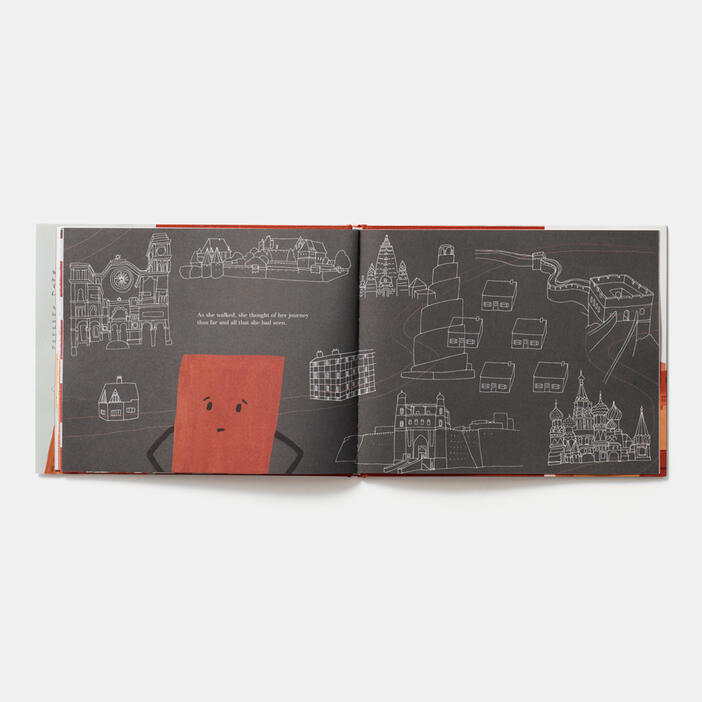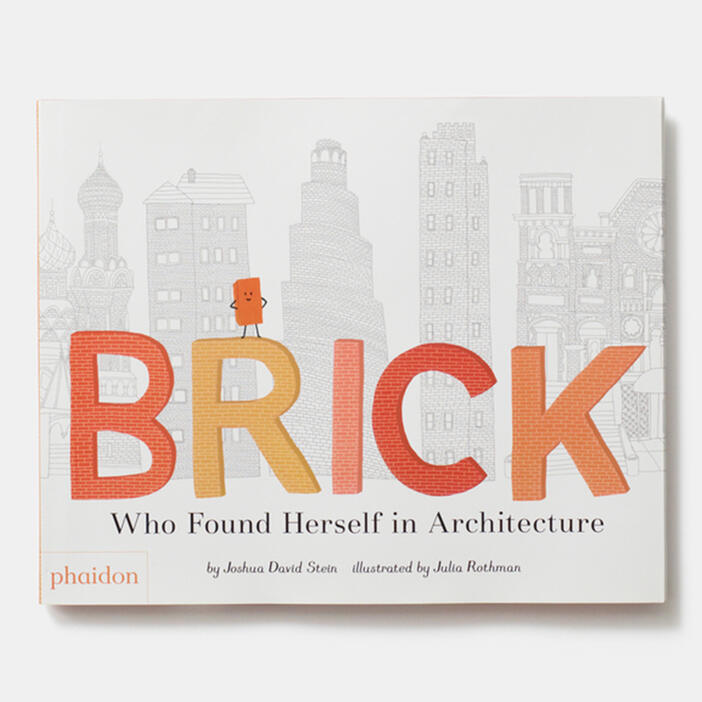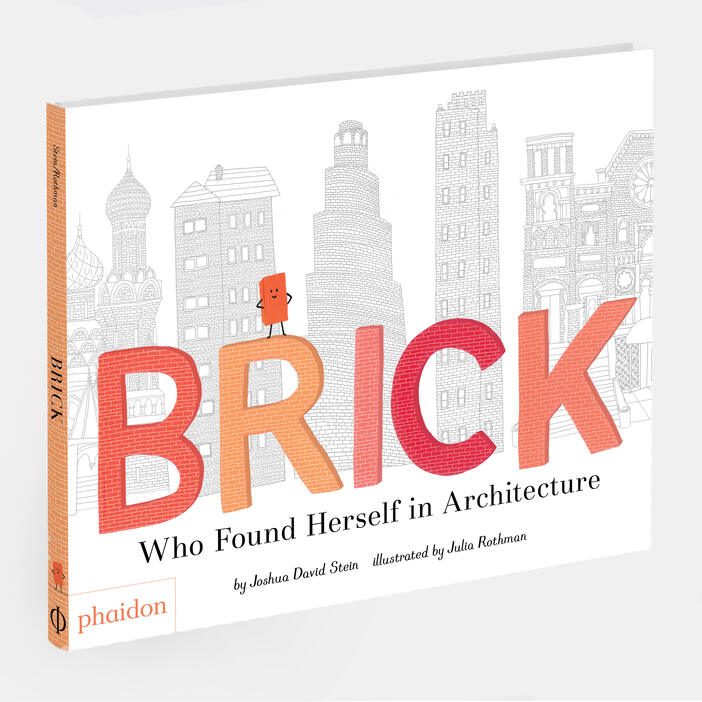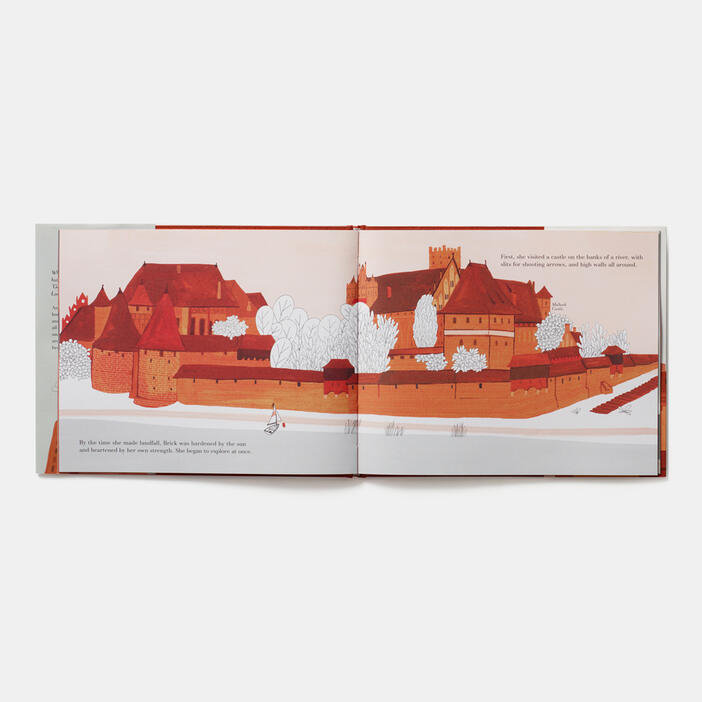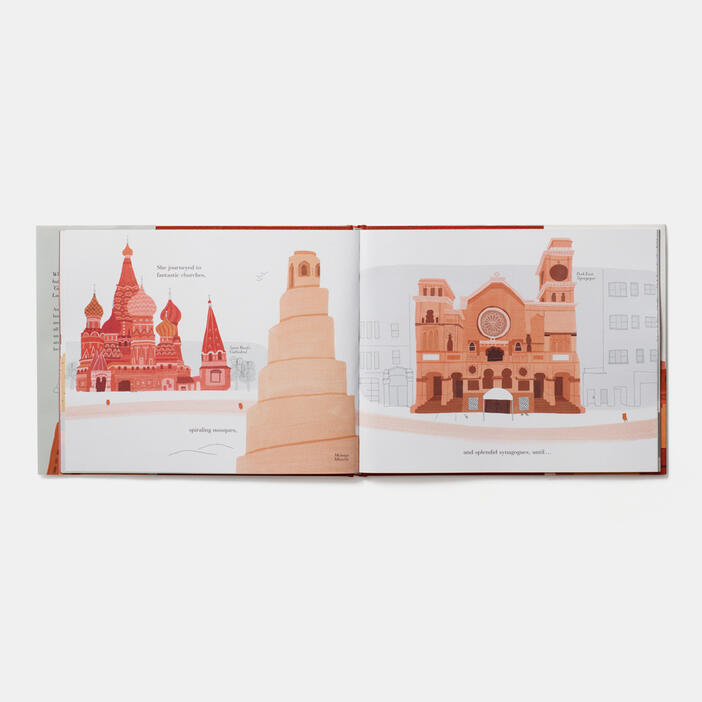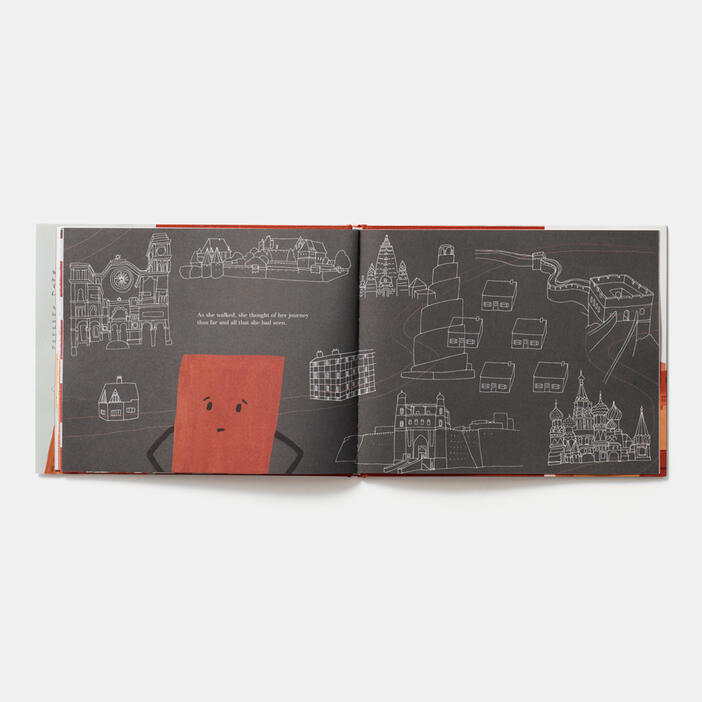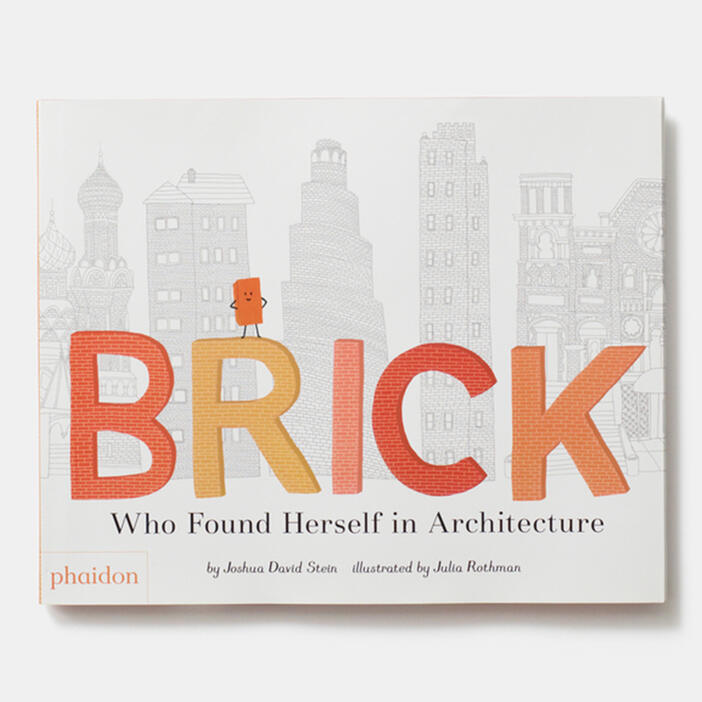 Brick: Who Found Herself in Architecture
Price AUD$22.95 Price CAD$21.95 Price £12.95 Price T16.95 Price USD$16.95
A young brick goes on a journey to find her place in the world by visiting ten celebrated brick structures around the globe
When Brick was just a baby, tall buildings amazed her. Her mother said, "Great things begin with small bricks. Look around and you'll see."
Brick's observations begin at home and then extend globally as she travels to a diverse list of brick structures – Malbork Castle in Poland, Mahabodhi Buddhist Temple in India, Grosvenor Estate apartments in England, and more – all the while pondering where she may end up. With a tender and timeless text by Joshua David Stein and architectural line art by Julia Rothman, this tribute to becoming part of something greater serves children and adults alike.
Ages 3-5
Specifications:
Format: Hardback
Size: 219 × 274 mm (8 5/8 × 10 3/4 in)
Pages: 40 pp
Illustrations: 0 illustrations
ISBN: 9780714876313
Joshua David Stein frequently contributes to New York magazine, the New York Times, the Sunday Times, Eater, and Fatherly as a food critic, and film and culture columnist. He lives in Brooklyn with his wife and two sons.
Julia Rothman is a prolific illustrator and pattern designer, a part of the design studio ALSO, runs the blog Book By Its Cover, and launched Women Who Draw, a directory of female illustrators. Julia lives Brooklyn.
"I'm sure our little readers will enjoy Brick's journey around the world to castles and temples alike, and the thoughtful inner dialogue that accompanies it. This new story time addition also lends itself to activities and meaningful conversation. I love that each place she visits is a real place, and we get to learn about them once the story has ended. Brick is lovely!"—Cristina Russell, Books and Books, Miami, FL
"Clever, informative, beautiful and even touching... The sort of book that makes me rejoice that Phaidon is now doing kids' books. All the smart and curious kids I know or have known would be irresistibly drawn to this book. Brilliant!"—Francine Lucidon, The Voracious Reader, Larchmont, NY
"Especially notable."—Booklist Online
"This charming book teaches a big lesson about where all of us might one day and the graphics are stunning."—Smallish
"Thoughtful..."—Wall Street Journal
"The loveliest children's book, Brick... about a young brick trying to figure out where she belongs. A school? A mosque? A home? The boys have asked to read it over and over this week, which is always the ultimate two thumbs up."—A Cup of Jo
"Playful and sophisticated... This unusual, creative title may strike a chord with a wide audience, from young kids discovering their talents to new graduates."—Publishers Weekly
"For anyone who's ever wondered where life will take them, and especially for little ones who can only dream of what the wide world holds, Brick's story will advise and inspire."—Shelf Awareness Online
"Delightful... Introduces us to the idea that finding our place in the world is all about being true to who we are. It is not really about living a dream that we think is the right dream to have. The charming main character is indeed just a brick, but she is a strong, thoughtful, and wise brick who learns how to listen to her heart."—Through The Looking Glass Review
"It's not very often that you get to read a fantastic original book for children about architecture... A perfect combination of a fun and entertaining story that'll teach you lots and lots about all kinds of brick buildings all around the world... Children will love the core message and story, but they'll also love the opportunity to explore some of the world's most amazing buildings."—ReadItDaddy Blog
"Explore some of the world's most amazing buildings by following this journey of a lovable brick... A beautiful, one-of-a-kind picture book."—Book Trust.org
"A fun way to learn about some famous architecture if you are willing to stick with it and read the backmatter... Some students who will truly love it."—Kiss the Book
"With a unique perspective and a heartfelt message, this quirky title is a... delightful addition to both small and large picture book collections."—School Library Journal
"Phaidon has a distinguished history as an art book publisher; their first titles were on literature, philosophy and history, so it is fitting that they should publish Brick: Who Found Herself in Architecture, a sophisticated picture book about finding your place in the world... Joshua David Stein has written a timeless story with a deceptively powerful core message. With Brick as our thoughtful guide we explore the meaning of these buildings and our reality and existence in the world... Clever writing equalled by Julia Rothman's striking line drawings, appropriately using Brick herself as the main colour palette."—Armadillo