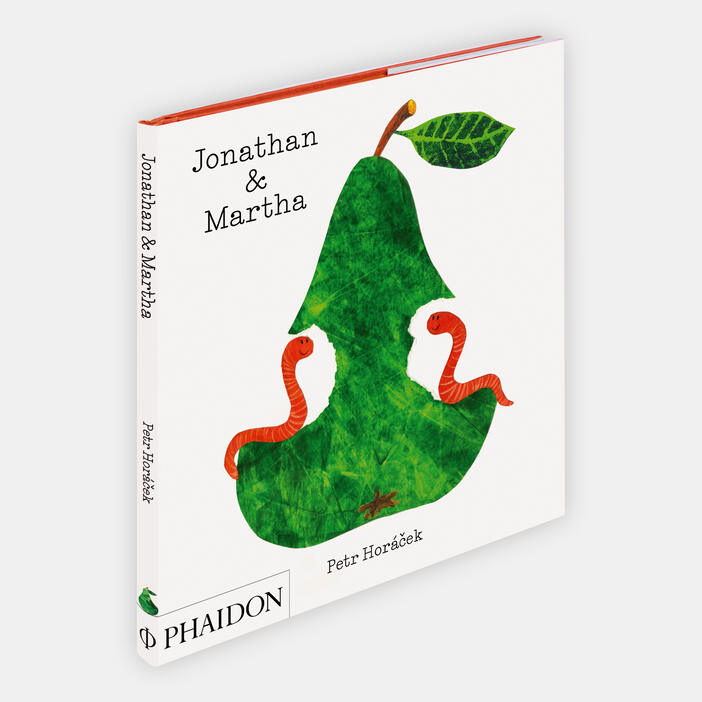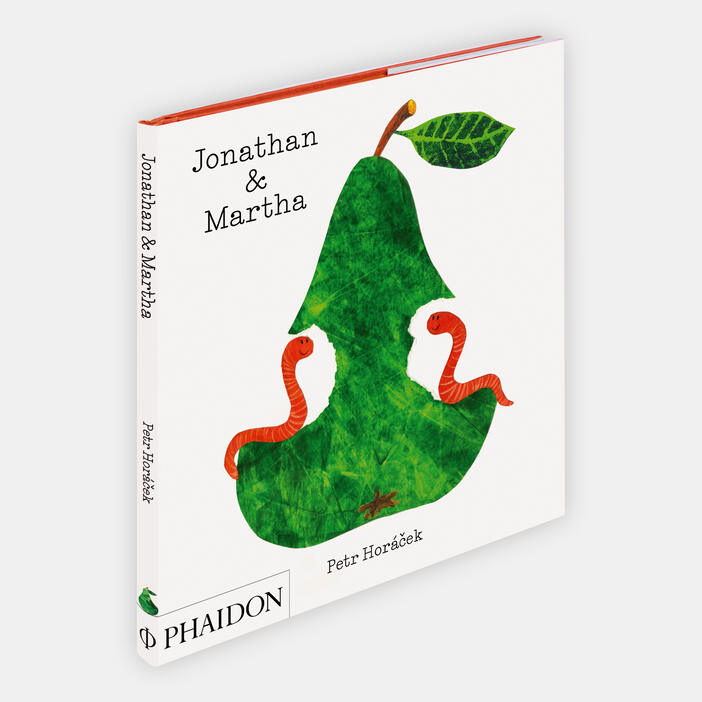 Jonathan and Martha
Price AUD$16.95 Price CAD$16.95 Price £7.95 Price T14.95 Price USD$14.95
Jonathan and Martha are two lonely worms that live on opposite sides of a tree. One day, a big juicy pear lands on the ground between them. Before they know it, they are in a tangle, forced to share their lives together. But what will happen when these once-lonely worms are forced to separate?

Using his signature mix of eye-catching illustration and simple, easy narrative, Petr Horácek weaves together a story that captures the development of a life-long friendship between two unlikely worms. They fight, they have fun, they encounter danger, but most importantly, they do it all together and discover the importance of friendship.
Ages 2-5
Specifications:
Format: Hardback
Size: 256 × 240 mm (10 1/8 × 9 1/2 in)
Pages: 40 pp
Illustrations: 40 illustrations
ISBN: 9780714863511
Described as 'the thinking tot's Eric Carle' Petr Horácek was born in the Czech Republic and studied at the Academy of Fine Art in Prague. His first books, Strawberries are Red and What is Black and White?, received the Books for Children Newcomer Award 2001 – the last recipient of this award. Since then he has written and illustrated numerous books and received many awards, including Picture Book of the Year 2008 in Holland for A New House for Mouse. Silly Suzy Goose was also on the 10 book shortlist of the award. A New House for Mouse has also been selected for the 2008 Book Start pack which will distribute 150,000 copies to new parents throughout the U.K. Butterfly, Butterfly was listed first in the Sunday Times list of summer reading in the 0–3 category, July 1st 2007.
"A carefully designed combination of collage, background and simple narrative... An elegant, humorous book considering the value of friendship and sharing... In addition to the collage and the vibrant colour, one of the striking aspects of this book is its clever use of framing and space to control the pace of the narrative... Image and narrative work in perfect partnership in this delightful book, which is thoroughly recommended for young children and early readers."—Gill Robins, Books for Keeps
"Readers... will be drawn in by the growing affection between this pair."—Publishers Weekly
"Cleverly told... A few pages include die-cut elements that will intrigue viewers while furthering the story. Horacek's typically bold watercolor and crayon illustrations are cheerful and appealing. A great choice for preschool story-times on friendship, sharing, or Valentine's Day (or worms!)."—Library Journal
"This book's beautifully embossed cover and thick paper stock set the tone for rich the illustrations and clever story... Horacek may not be a household name, but he's published over twenty-five children's books and will be a happy discovery for any book-loving child."—San Francisco Book Review