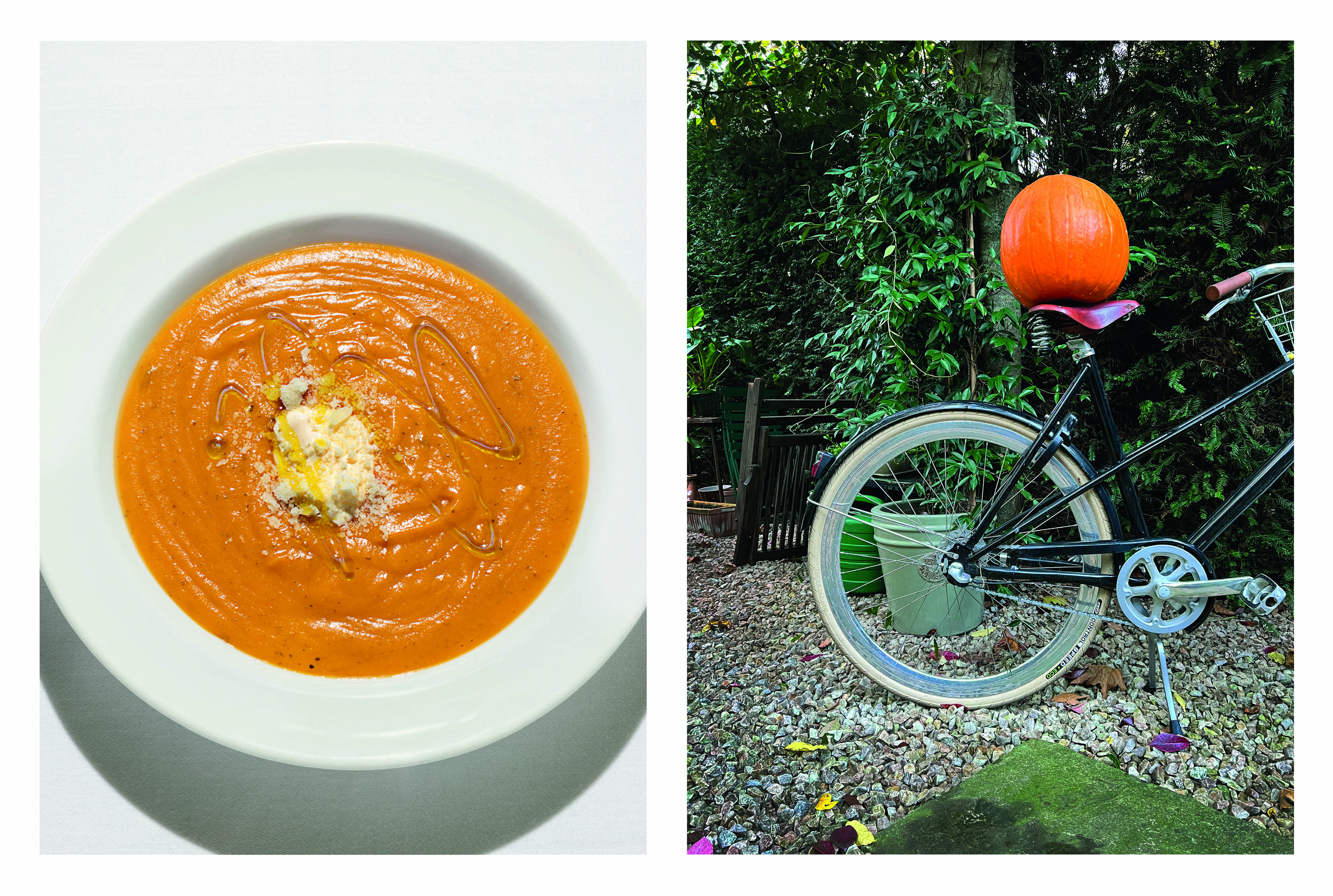 Great gifts to cook, learn and create with
Pick out something special (and beautiful) for the younger book lovers in your life
Schools might be out over Christmas, but you can still pique children's natural curiosity during the winter holidays, with our new board book, It's Christmas Everywhere.
In this new title, the acclaimed children's author Hannah Barnaby, and the brilliant illustrator João Fazenda guide young readers (aged 2-5), through a whole range of different yuletide traditions from across the globe.
In one spread, children learn that, in parts of China, friends exchange apples as gifts, partly because the word for apple (pingguo) sounds quite a lot like the term for Christmas Eve (ping'n ye), which means "peaceful night".
Pages from It's Christmas Everywhere
They also discover that in the Andes Mountains of Peru, people carve dried gourds as Christmas decorations, while in Greece, decorative boats are a way to mark the holidays ("Greek people decorate boats of all sizes with lights to thank St. Nicholas, who protects sailors and fishers" explains Barnaby). In Ukraine meanwhile, finding a cobweb on your Christmas tree is considered to be lucky; "the legend of the Christmas Spider tells the story of a pine cone that falls on the dirt floor of a poor family's hut and grows into a Christmas tree. On Christmas morning, the family finds their tree covered in cobwebs that turn gold and silver in the sunlight" the author writes.
Pages from It's Christmas Everywhere
With each turn of the page, readers count down towards Christmas, adding an ornament to the book's tree with every newly described tradition. Once complete, the board book can be folded out to form a decoration of its own, in the shape of a fir tree. Of course Fazenda and Barnaby's new book is hugely seasonal, and makes for not only a great late December read, but also a great design object to brighten up the year ahead.
Need a little light activity over the holidays? You're not alone. At Christmas, we can sometimes find ourselves with excess time, and a little too much food. If you want to take a break from that, and do something fun with your kids, why not order The River Cafe Look Book?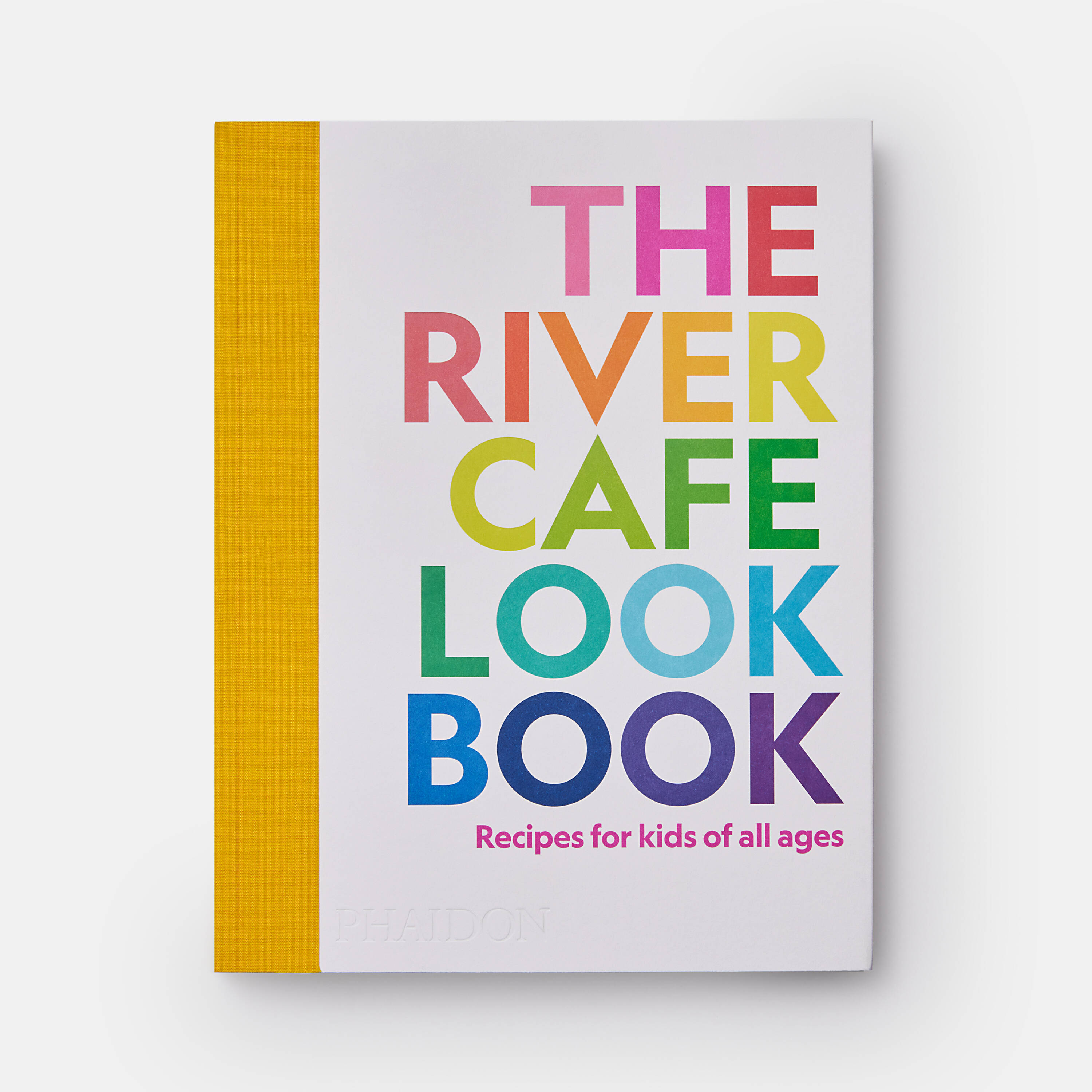 The River Cafe Look Book
Earlier this year, the acclaimed London restaurant's co-founder Ruth Rogers and its current head chefs, Sian Wyn Owen and Joseph Trivelli, published their first cookbook for kids and kitchen novices.
It combines simple, sensible instructions, with delicious, easy-to-do recipes, well suited to both young cooks and those young at heart, and many of the dishes have a light, Mediterranean feel.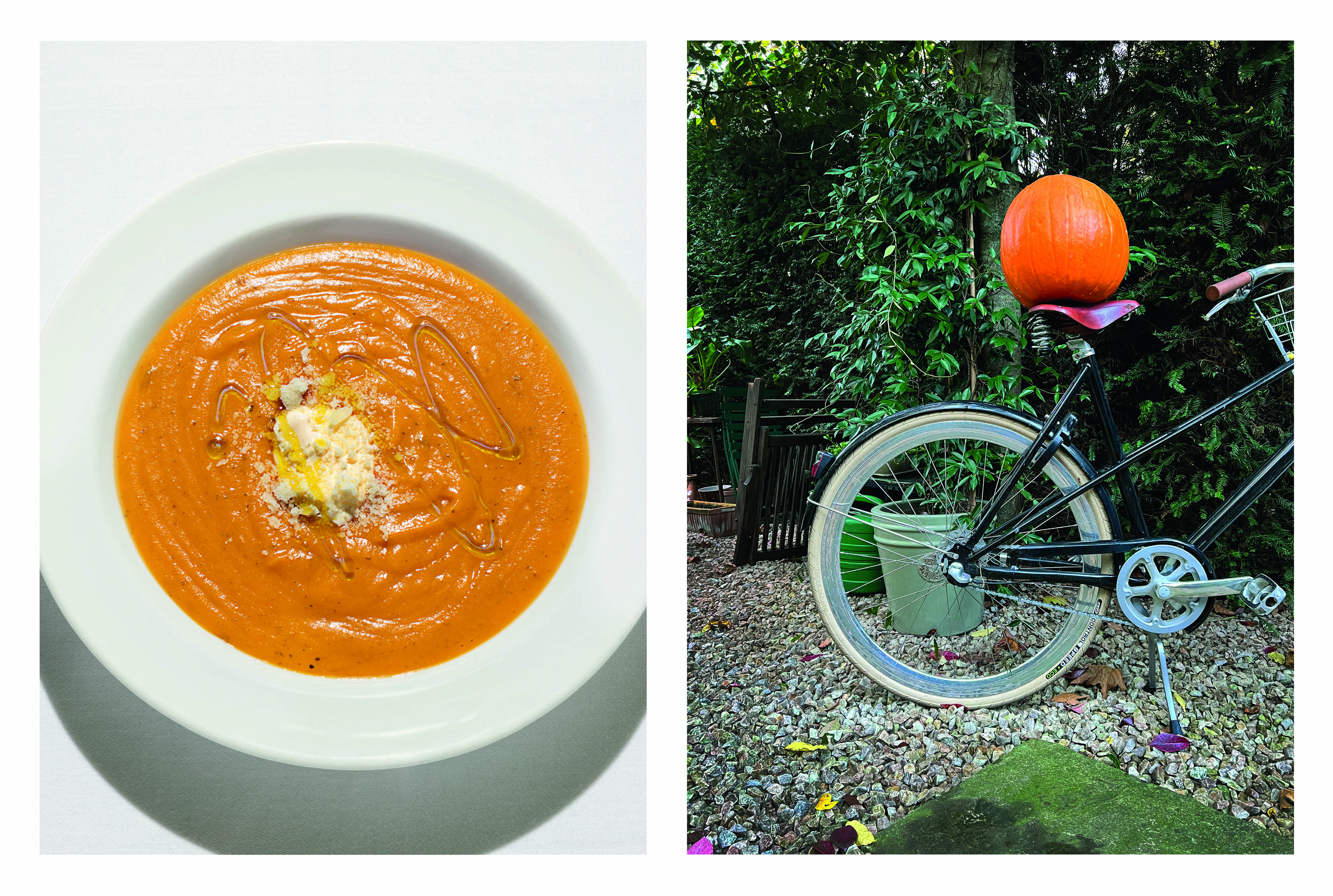 Pages from The River Cafe Look Book
Why Look Book? Well, it pairs photos of the featured dishes with thought-provoking imagery by London photographer Matthew Donaldson, that may well inspire new cooks. A bowl of chicken soup sits next to a photo of a pale, metal staircase; a plate of lentils is set next to a shot of fallen autumn leaves; and a plate of spaghetti and clams is reproduced beside a pot of drooping tulips, making it a feast for the eyes.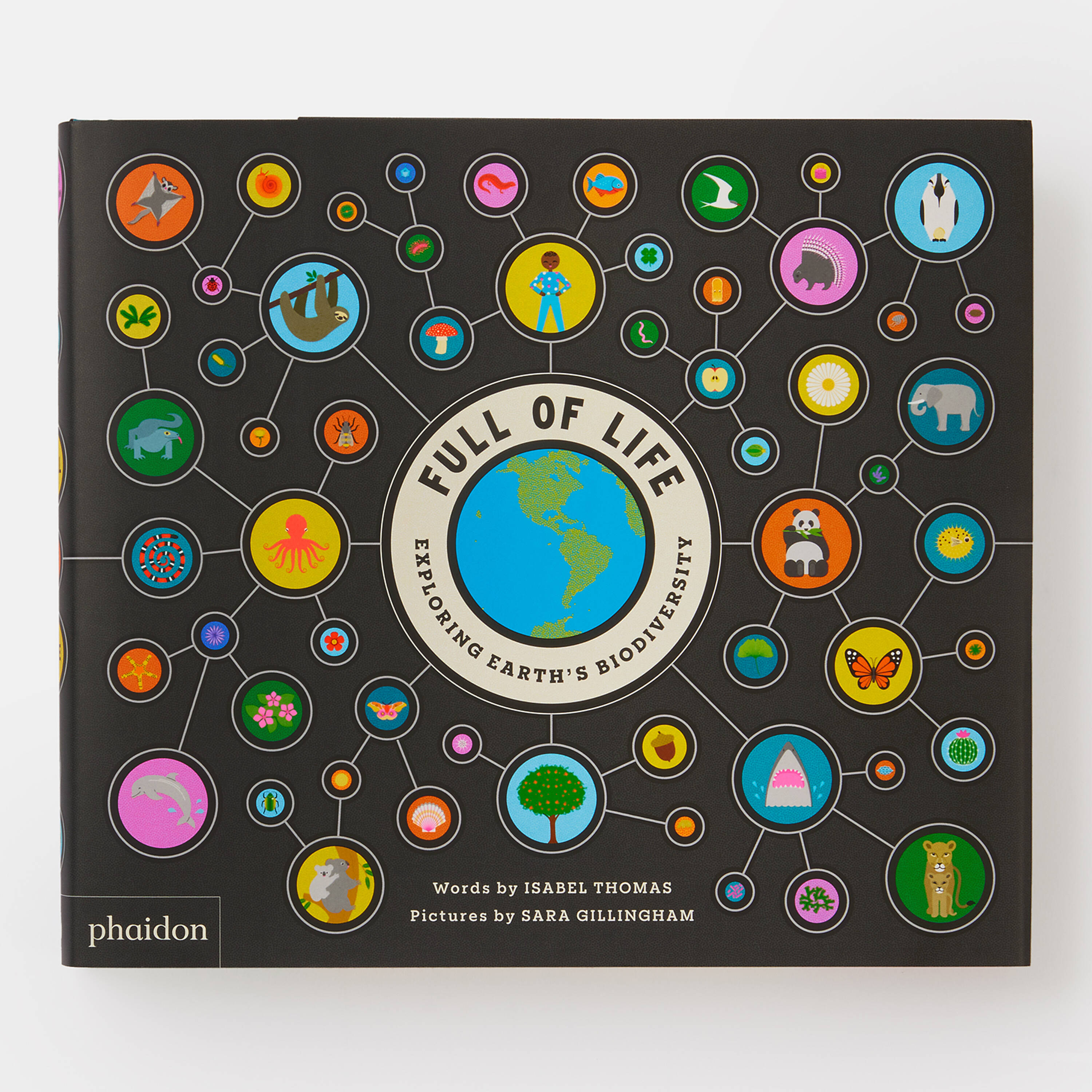 Full of Life: Exploring Earth's Biodiversity
Our new kids science title, Full of Life: Exploring Earth's Biodiversity, is filled with equally engaging imagery. The book's author Isabel Thomas – winner of the AAAS/Subaru Prize for excellence in Science Books – has worked closely with the acclaimed North American illustrator, Sara Gillingham, whose work you may have come across in other Phaidon titles such as Exploring the Elements, Seeing Stars and Animals in the Sky.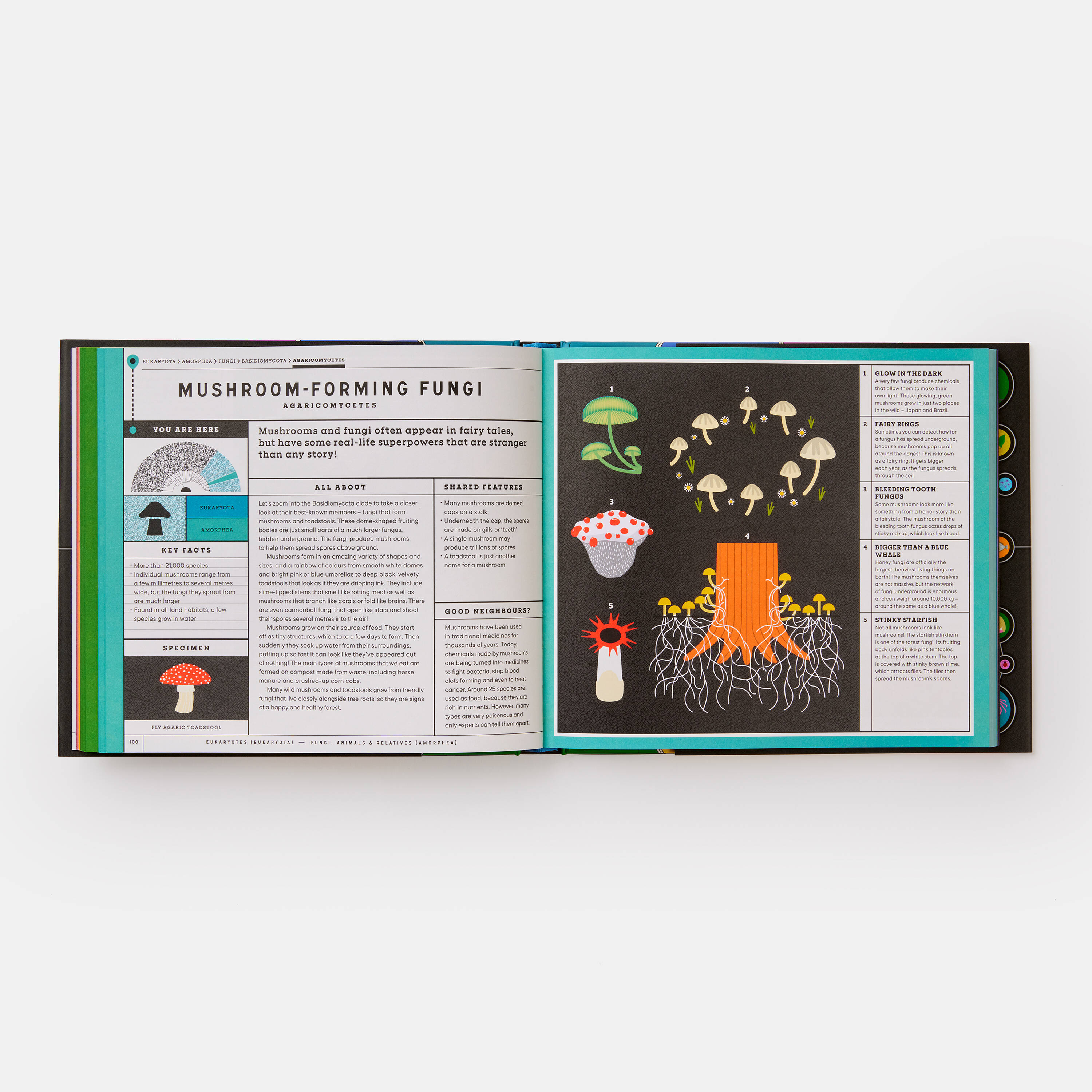 Pages from Full of Life: Exploring Earth's Biodiversity
Together they've clambered around Earth's Tree of Life – the reference tool used by scientists to organise the incredible variety of living things on our planet – to help young readers understand how every living creature, from the tiniest germ to the biggest blue whale, is part of one big family.
Read this book with your kids (the title is best suited to children aged 8-14) and you'll soon be sharing fun facts as 'Baby marsupials are the only animals to be born twice! After leaving their mother's womb, they continue to develop inside a special pouch in her skin' and that 'George Washington Carver discovered that planting peanuts or soybeans for a year helped farmers recover lost nutrients without paying for expensive fertilisers.'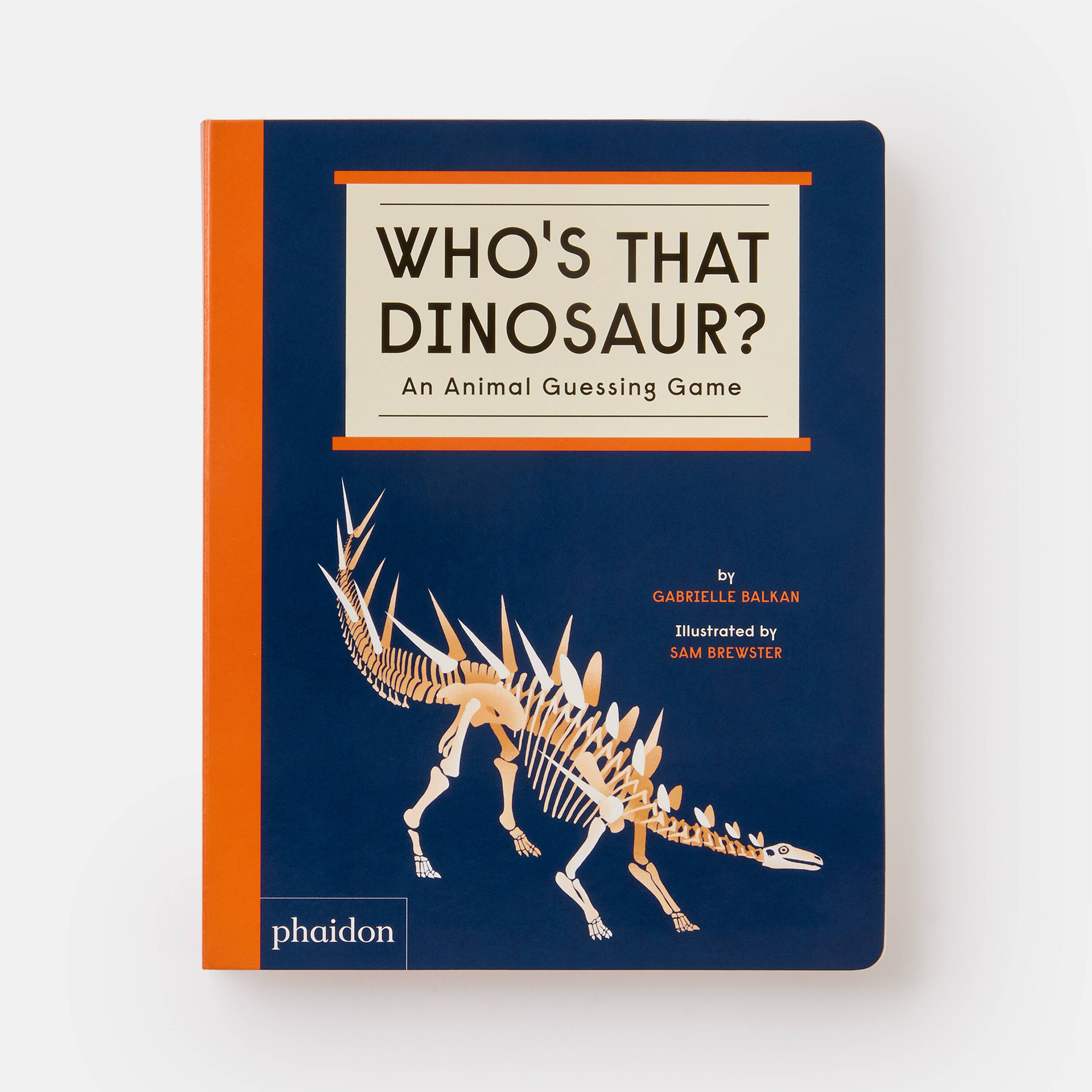 Who's that Dinosaur?
To reach a little further back into natural history, and to go a little further down the age scale, try Who's That Dinosaur? An Animal Guessing Game. This is a playful, informative introduction to dinosaurs for the youngest readers (aged 2-4), by writer Gabrielle Balkan and illustrator Sam Brewster, the team behind the bestselling Book of Bones. Put this under the tree, and the youngest book lover in your household will soon be on first-name terms with the oldest beasts to stalk the earth.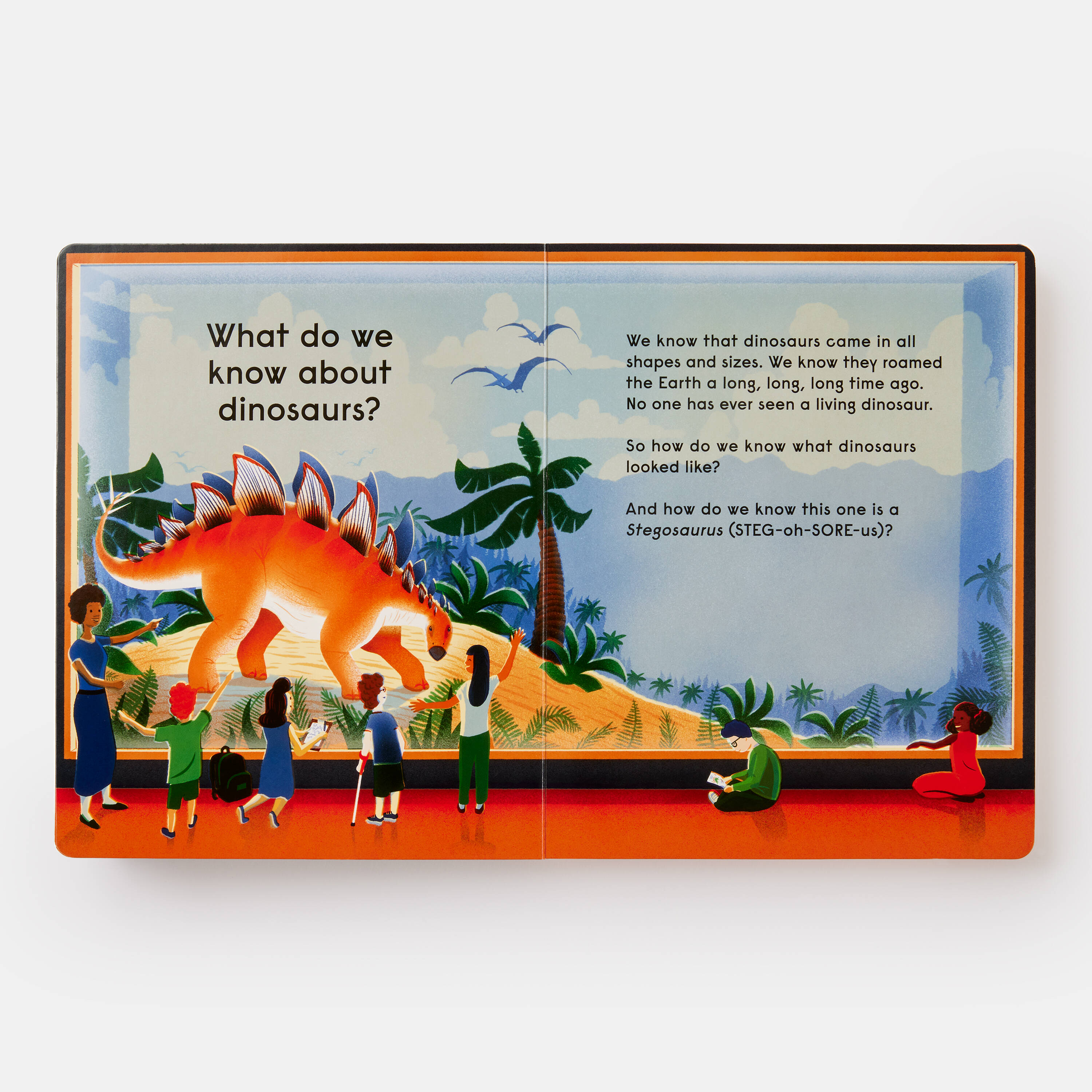 Pages from Who's that Dinosaur?
A little further up the age range, Sam and Gabrielle tackle the same subject in Book of Dinosaurs: 10 Record-Breaking Prehistoric Animals. Written with 5-8 year-olds in mind, and printed with touch-and-feel skeletons, this book covers ten record-breaking prehistoric animals, via a fun series of questions and clues.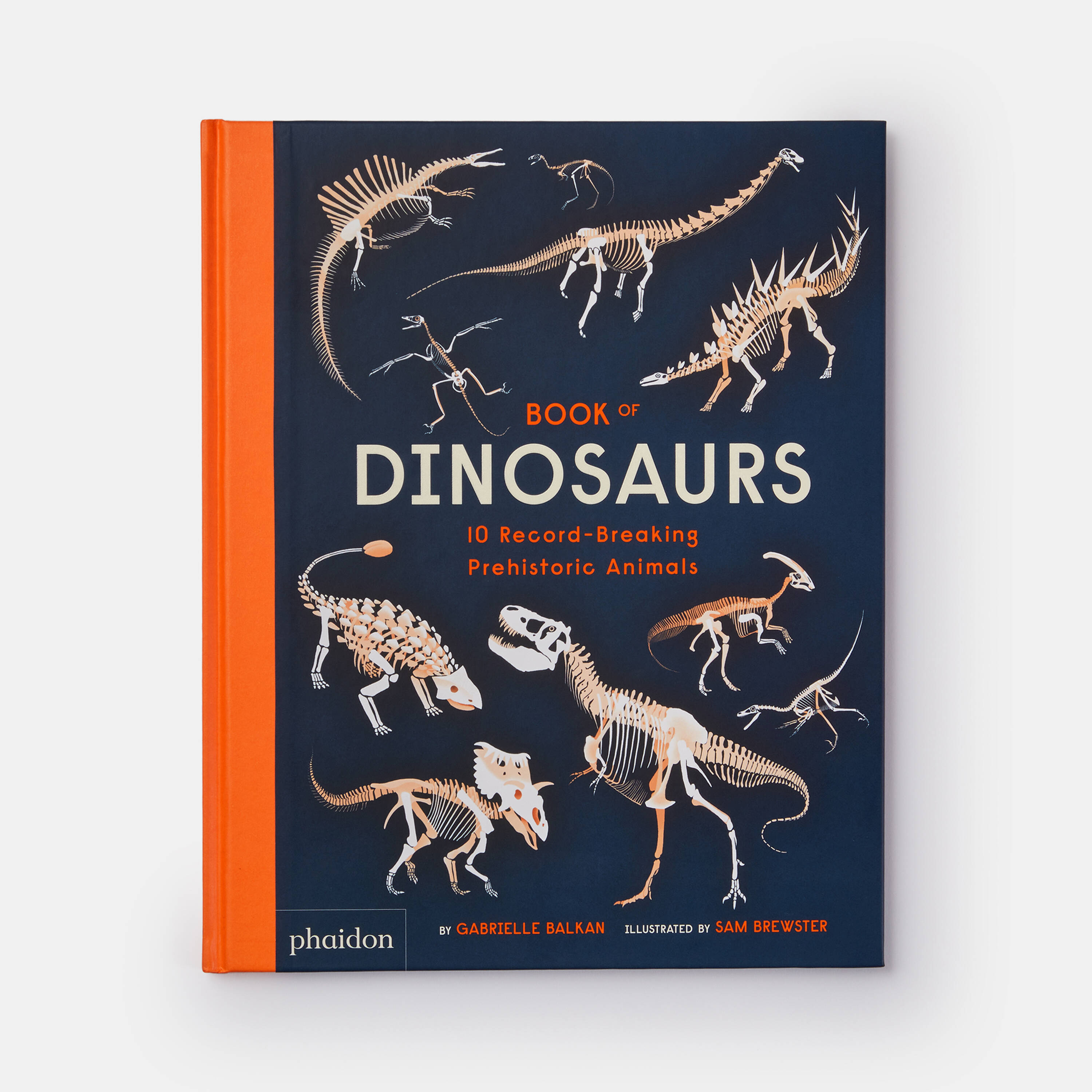 Book of Dinosaurs
Kids will love cracking the answers, and touching these dinosaur's boney outlines, as they learn which had the toughest armour, which possessed the sharpest eyesight, and which had the spikiest tail.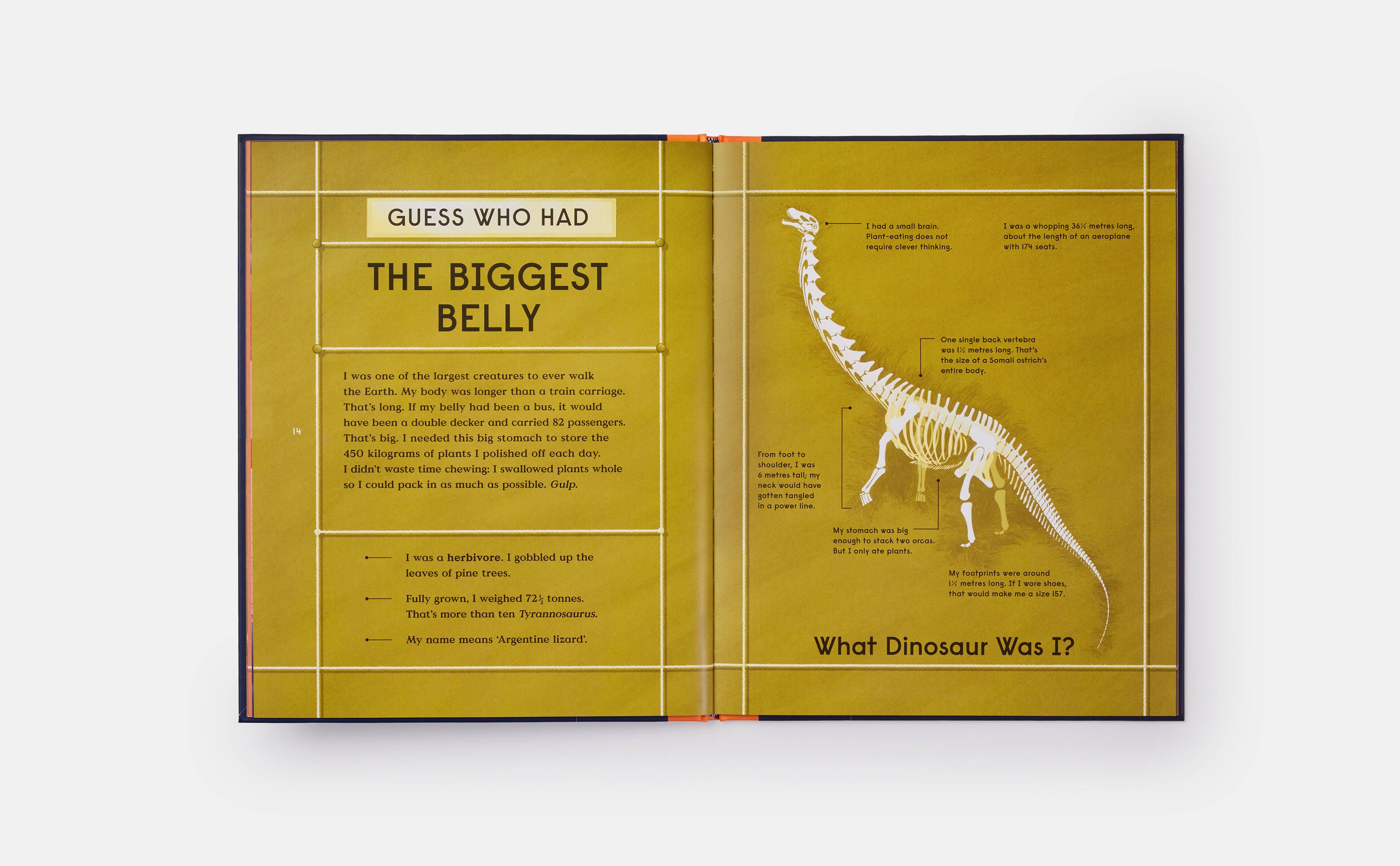 Pages from Book of Dinosaurs
An equally focused, just as engaging kids volume shrinks the world of marine biology down to the size of a seashell. Entitled What A Shell Can Tell and aimed at 6-9 year olds, it is written by the Cambridge academic and best-selling author Dr Helen Scales, and is lavishly illustrated by the Spanish artist Sonia Pulido.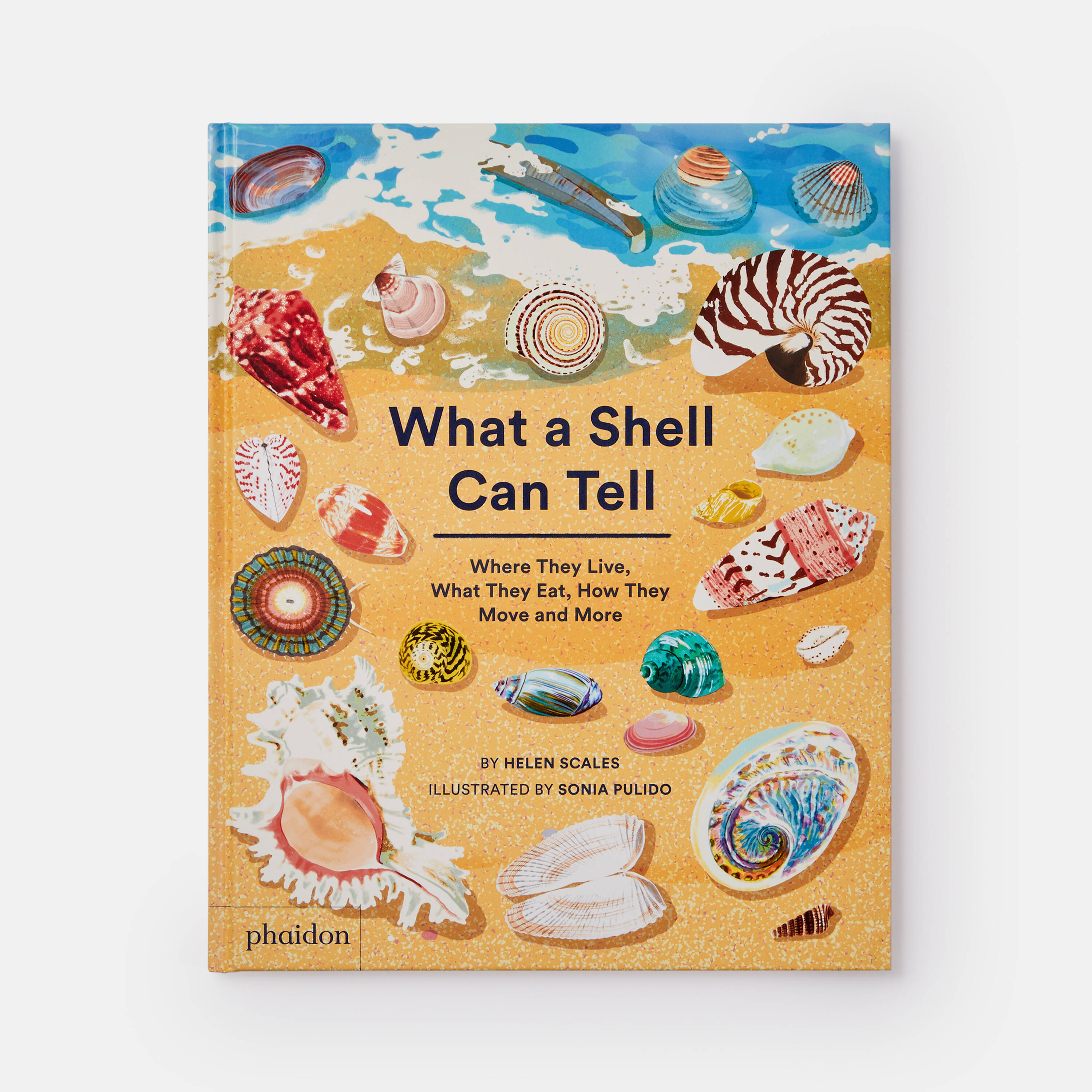 What a Shell Can Tell
Using a friendly question-and-answer format, Dr Scales explores, through a richly sensory experience, the incredible diversity of shells around the world and describes the varied, enchanting environments molluscs, bivalves and other animals inhabit. Let them pack this knowledge in during the winter months, before heading to the beaches in the summer.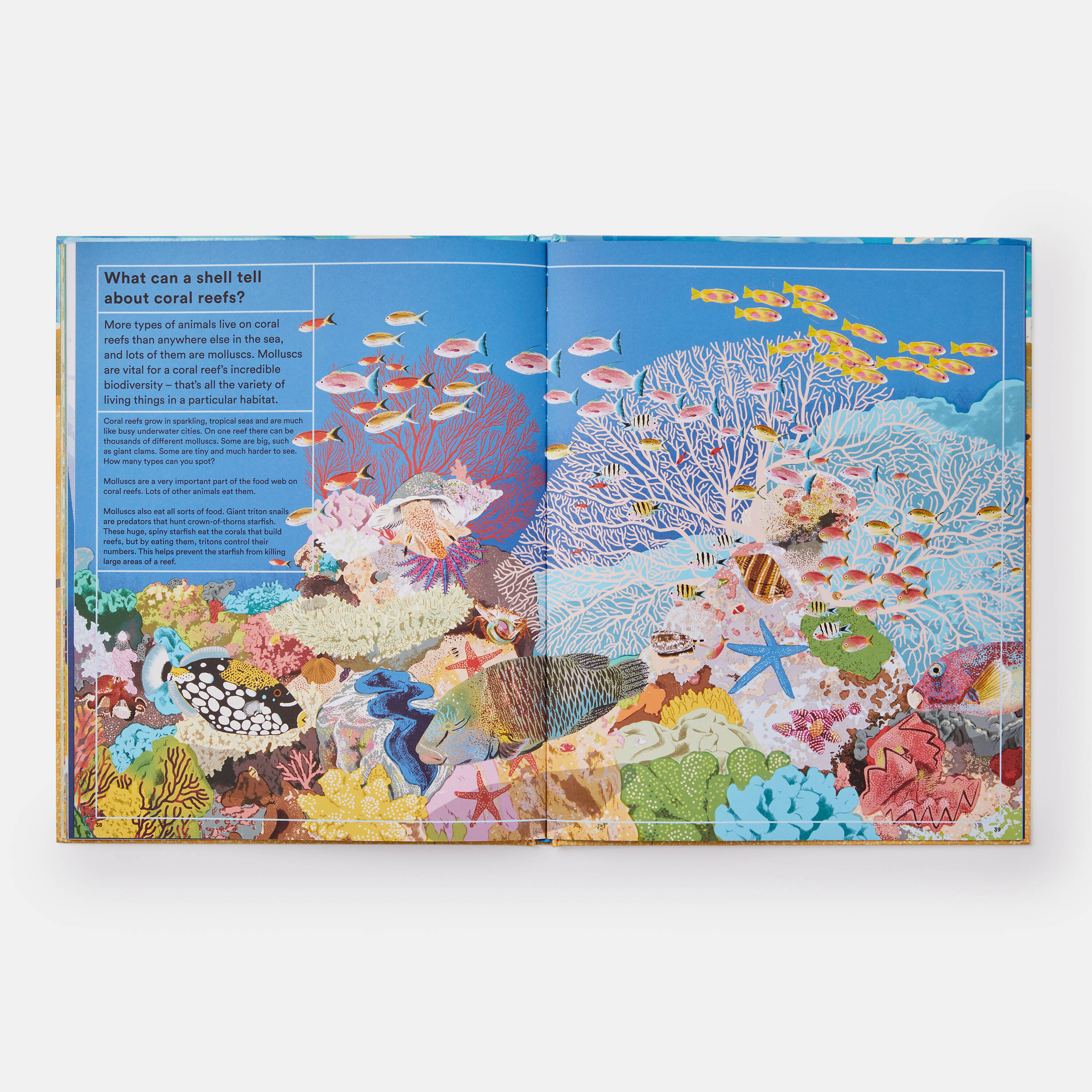 Pages from What a Shell Can Tell
Those changing seasonal phases are also the source of childhood wonder that inspired Sue author Lowell Gallion and illustrator Lisk Feng's board book, Our Seasons: The World in Winter, Spring, Summer, and Autumn.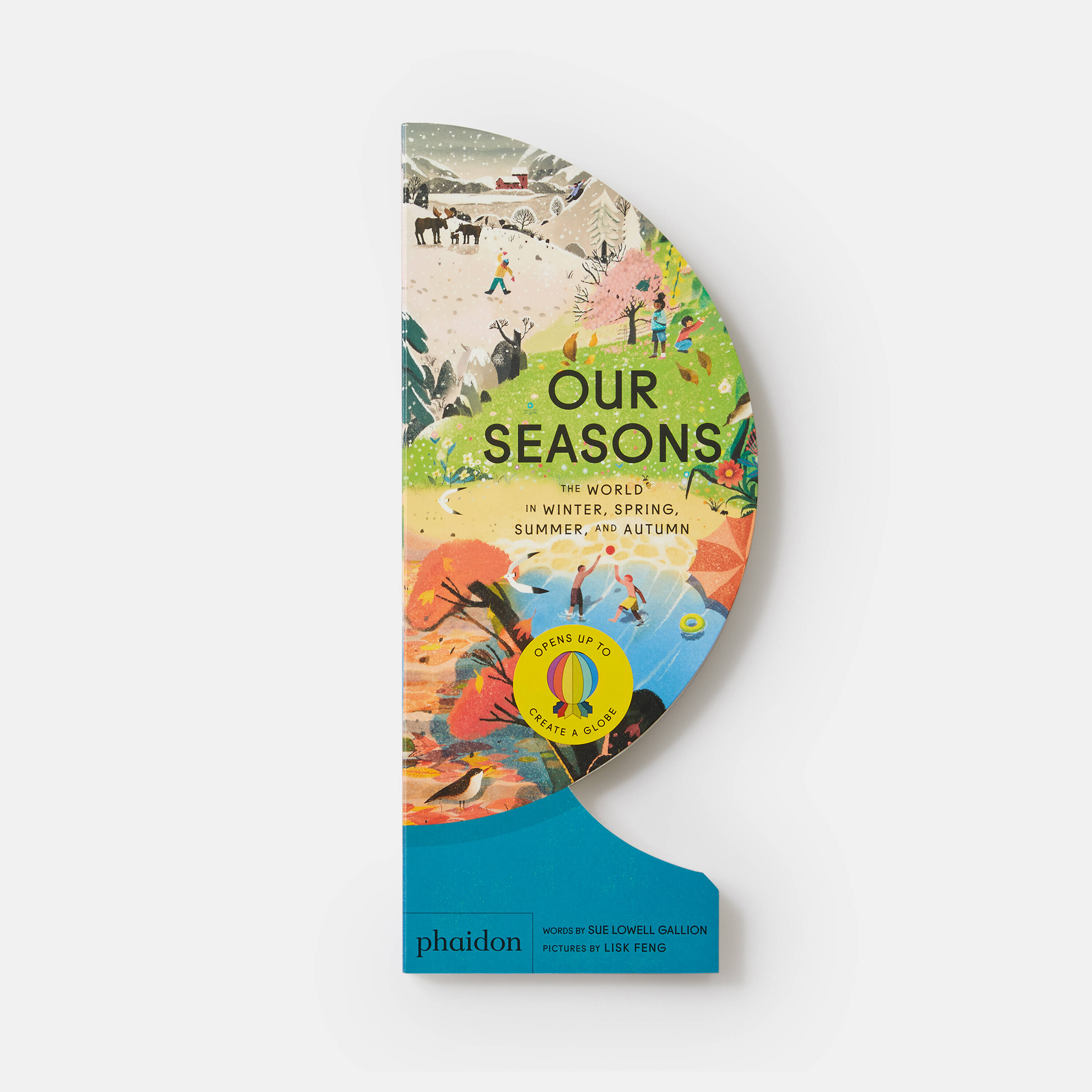 Our Seasons
Created with 2-5 year olds in mind, it takes young readers around the world, via rhyming verse and rich, evocative imagery, through icy winter, to petal-rich spring, and on into balmy summer, and restful autumn.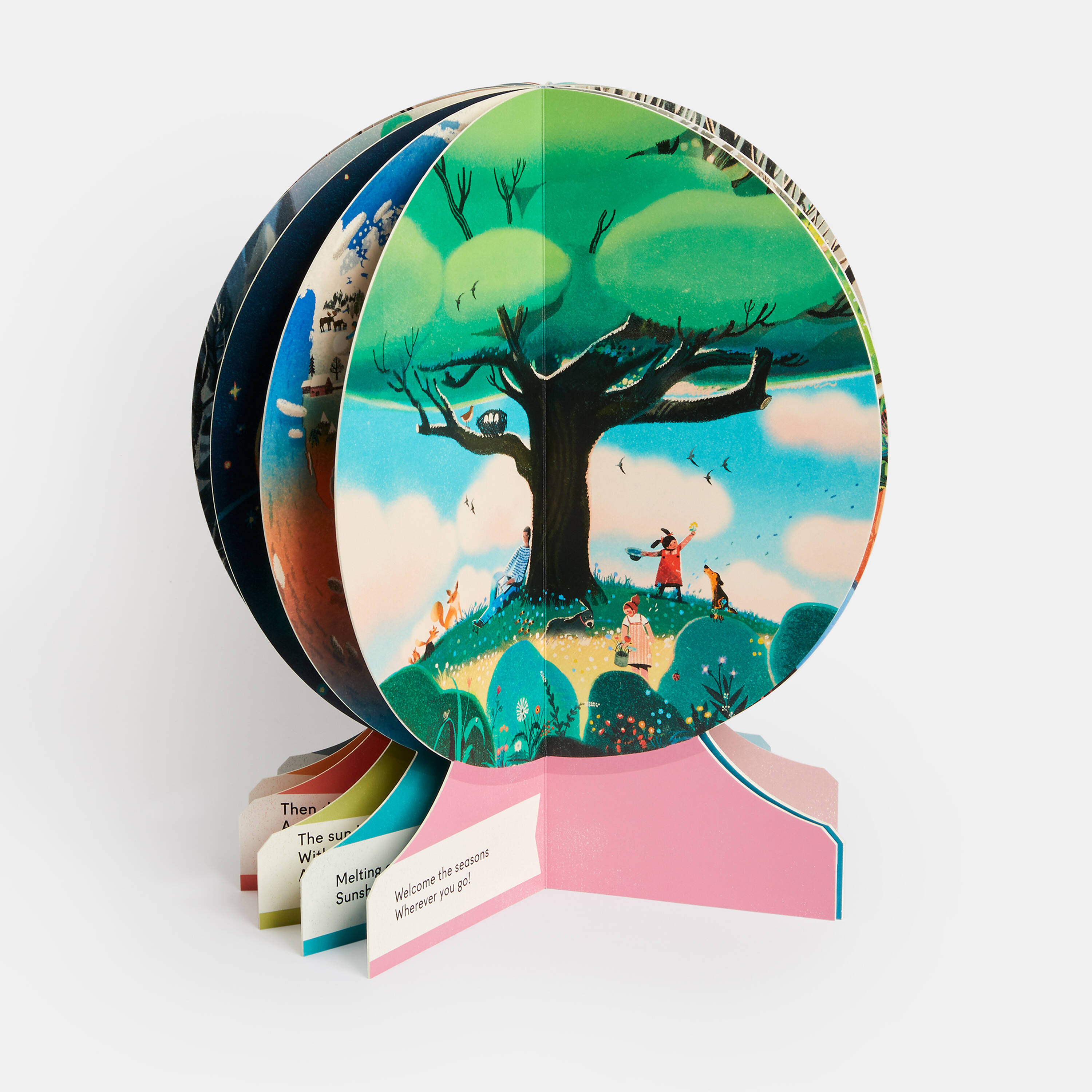 Pages from Our Seasons
There's also some additional, plain text (written with accompanying, parental readers in mind) to guide young minds around the kinds of environments to be found around the world. Once finished the book folds out, just like our Christmas title, to form a bedside globe.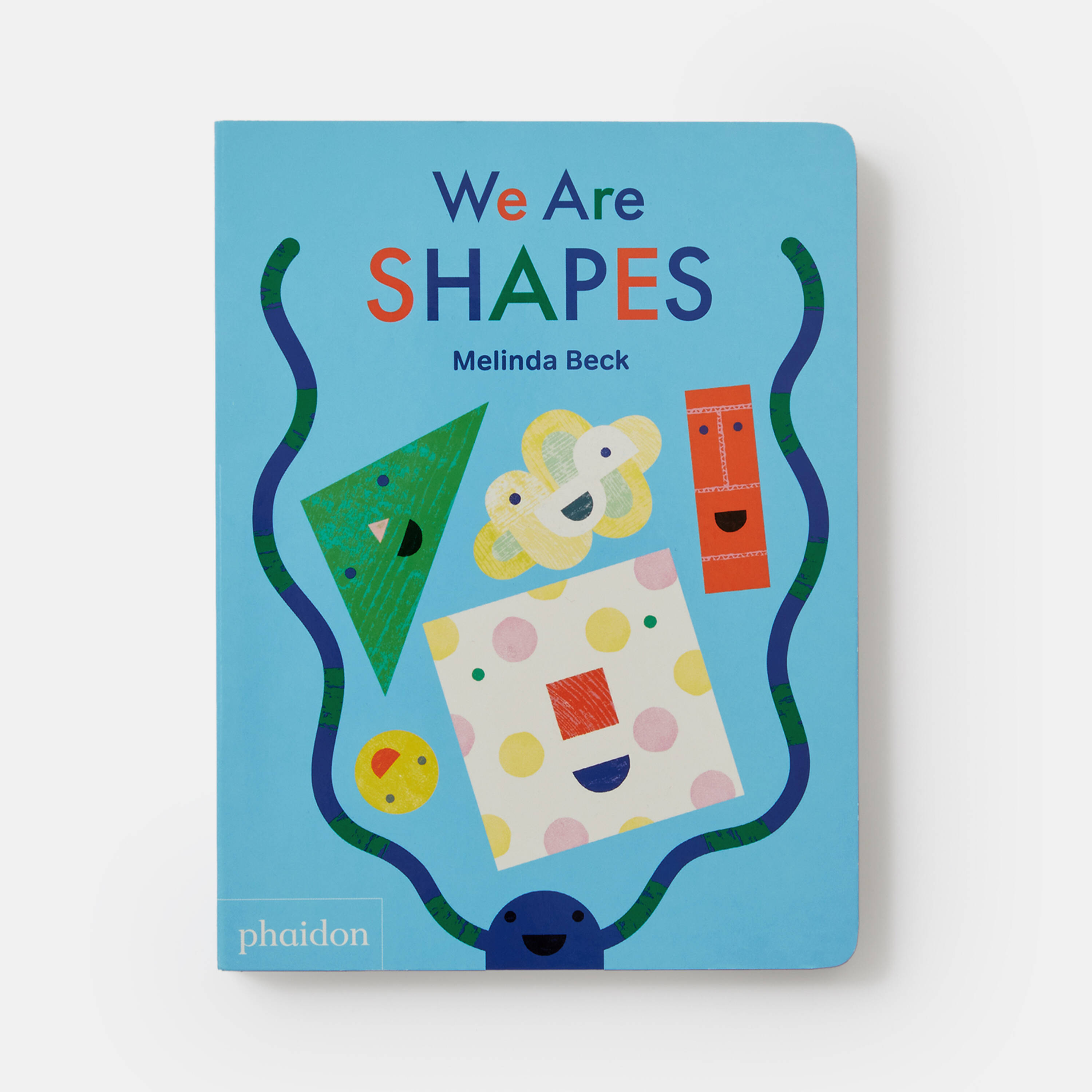 We Are Shapes
Like that spherical shape? Then help the young reader in your life to learn about them all, in a fun, animated manner, with We Are Shapes, our 2022 book by the two-time Emmy-nominated children's content creator at Nickelodeon, Melinda Beck. This American illustrator, animator and graphic artist has worked for The New Yorker, Time Magazine and the U.S. Postal Service, and, in this new book, introduces preschoolers (aged 2-4) to the squares, rectangles, triangle, and circles in a playful narrative, which also instils the value of teamwork and interpersonal development. Gift this in December, and you will help the younger readers in your life shape up, both literally and socially.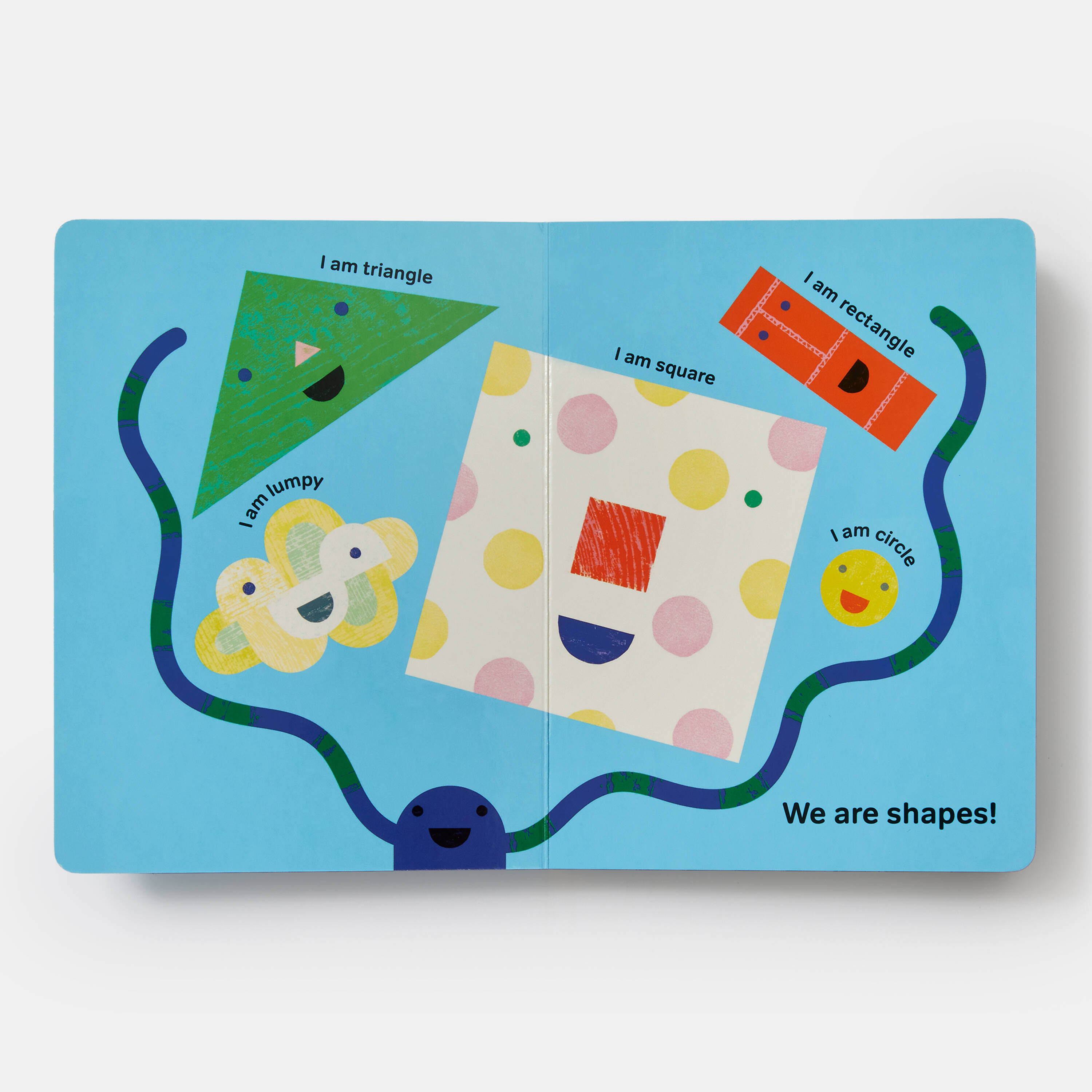 Pages from We Are Shapes
You find these items and more, ready and waiting to be unwrapped on the big day, in our Phaidon Kids store.