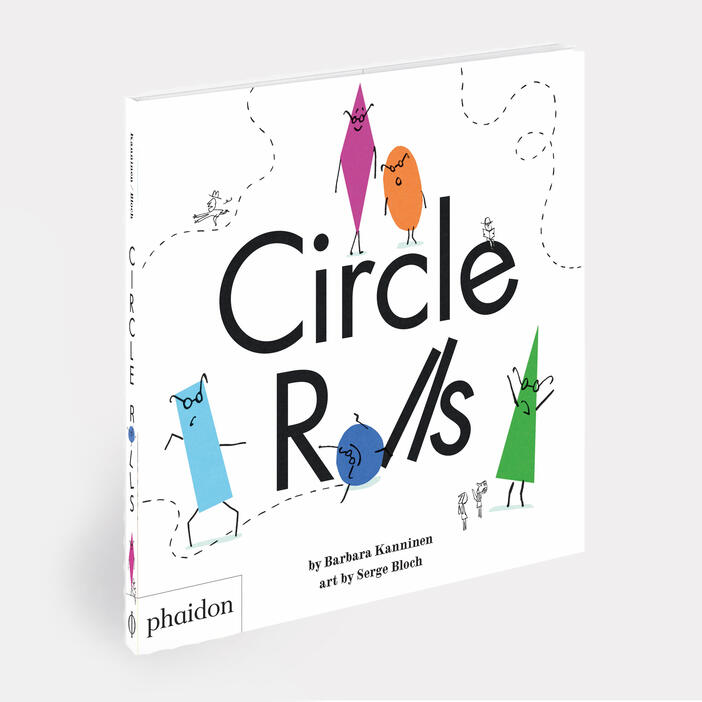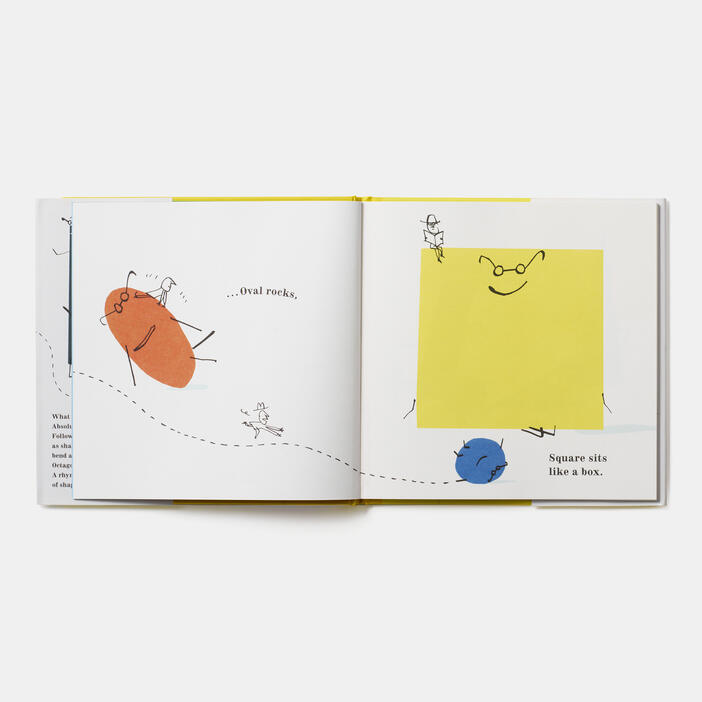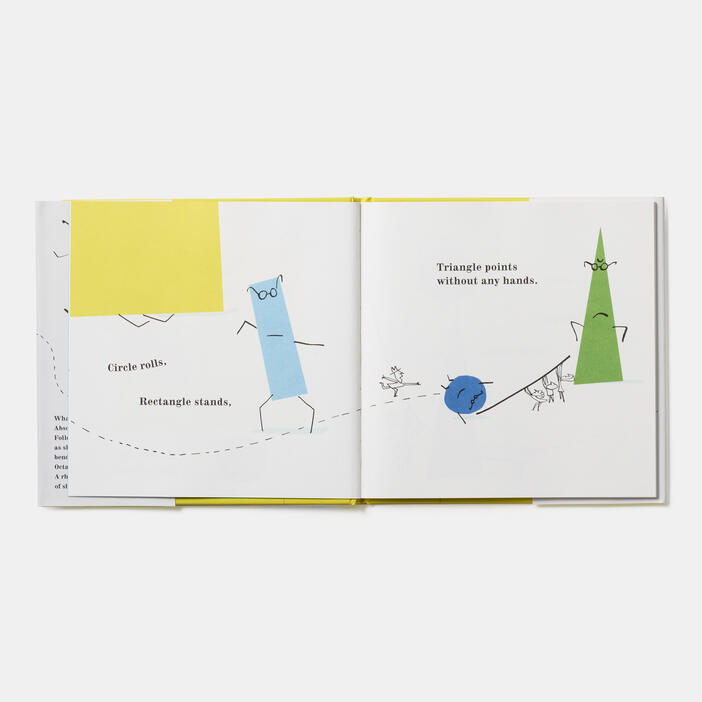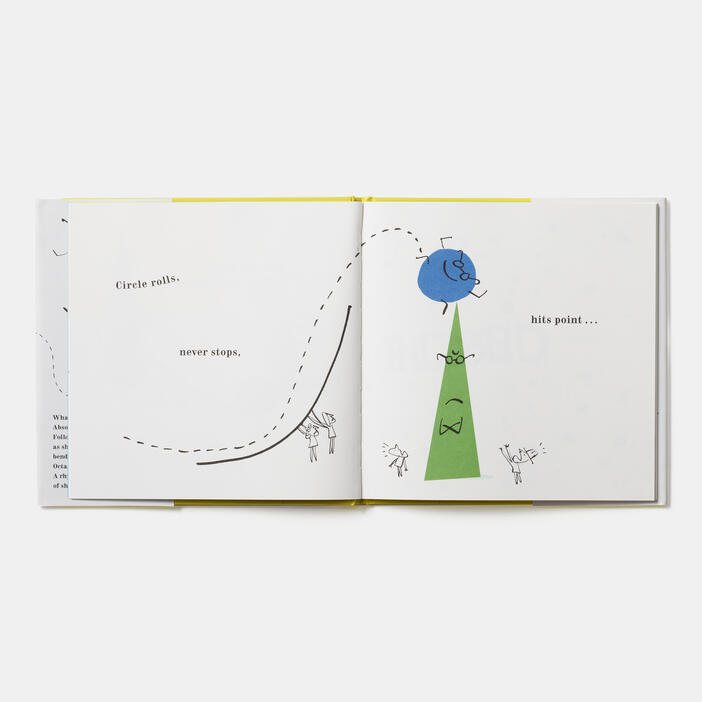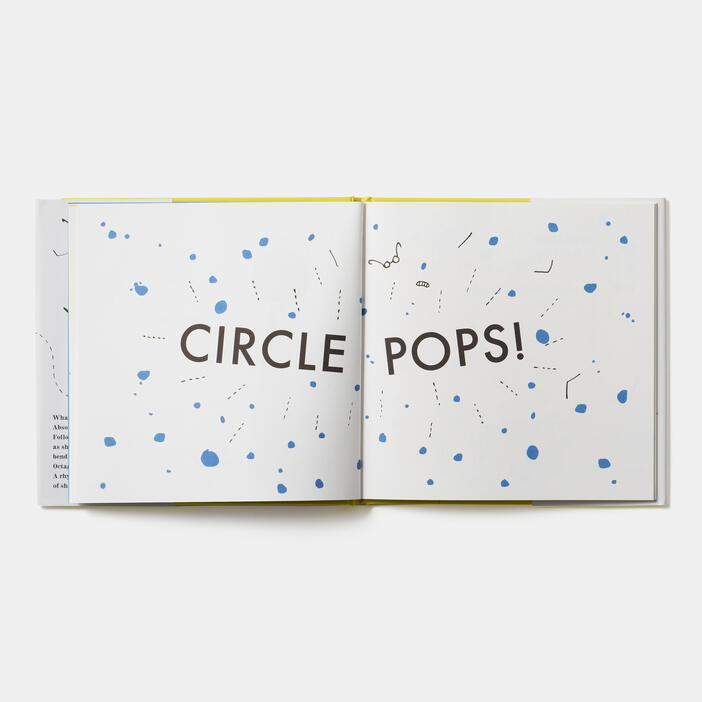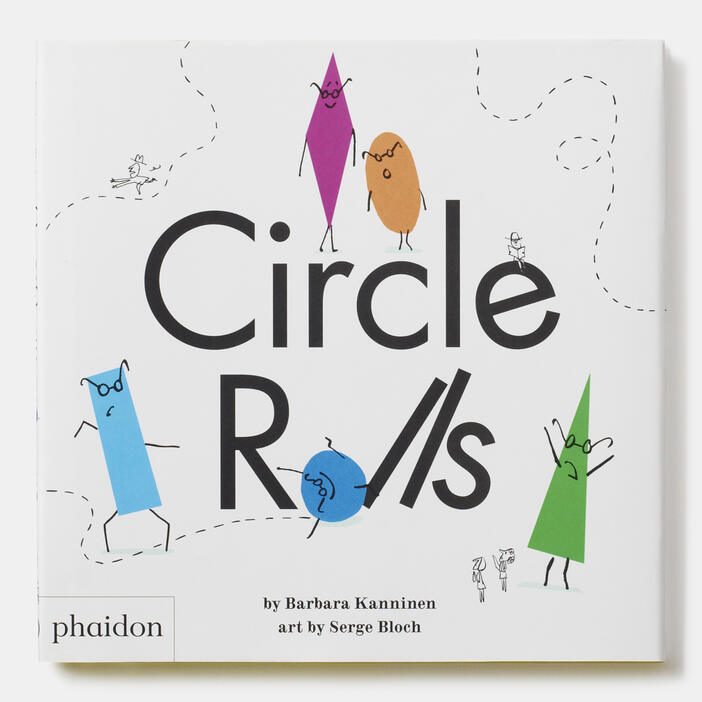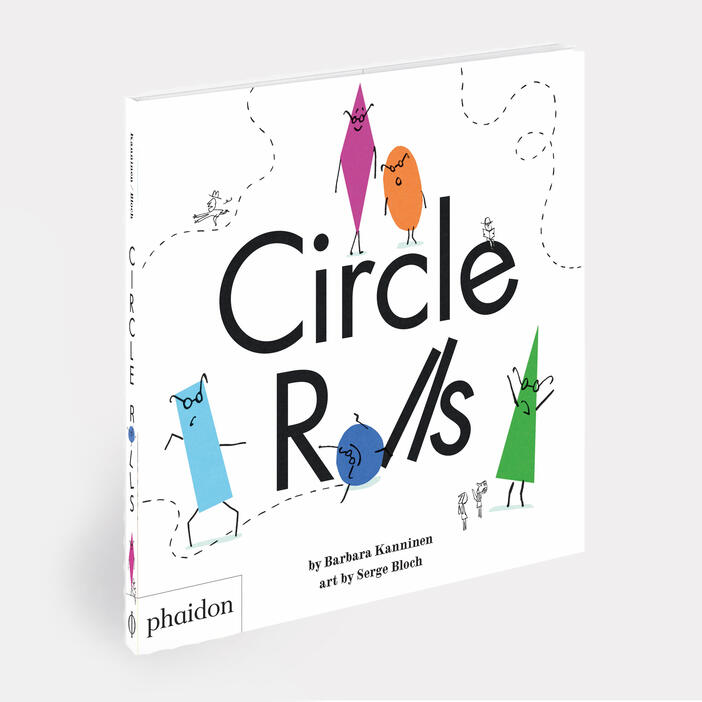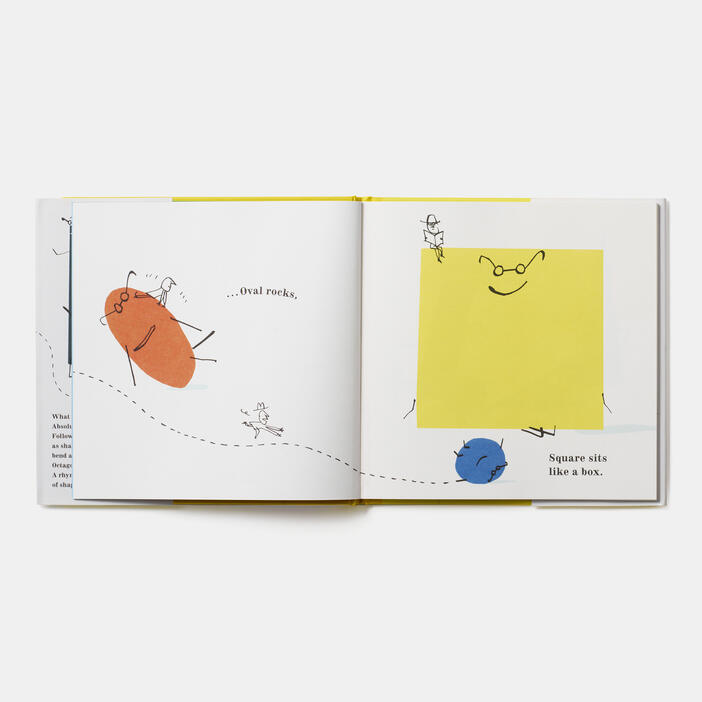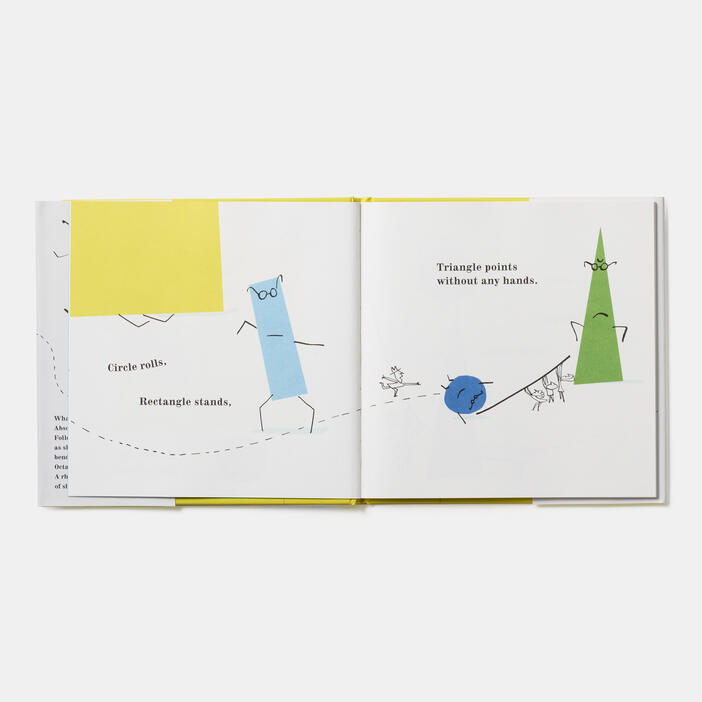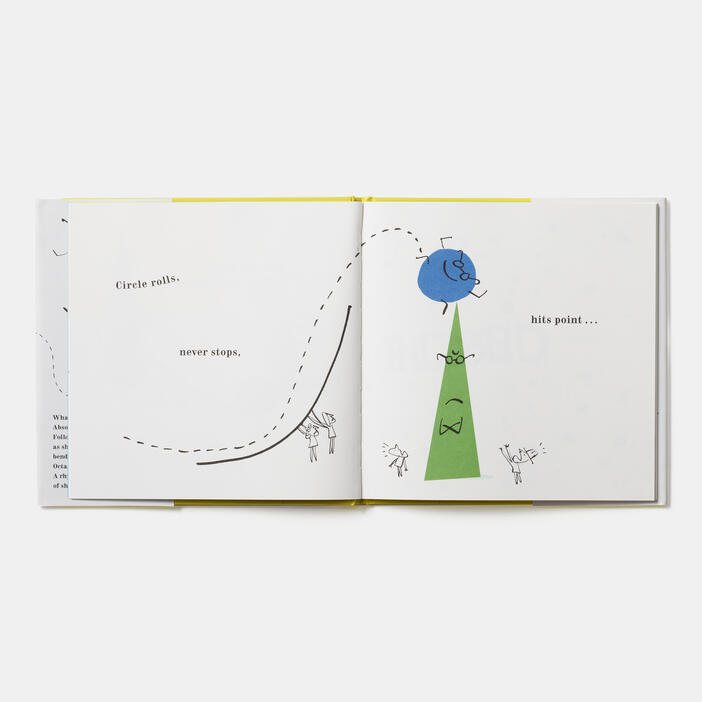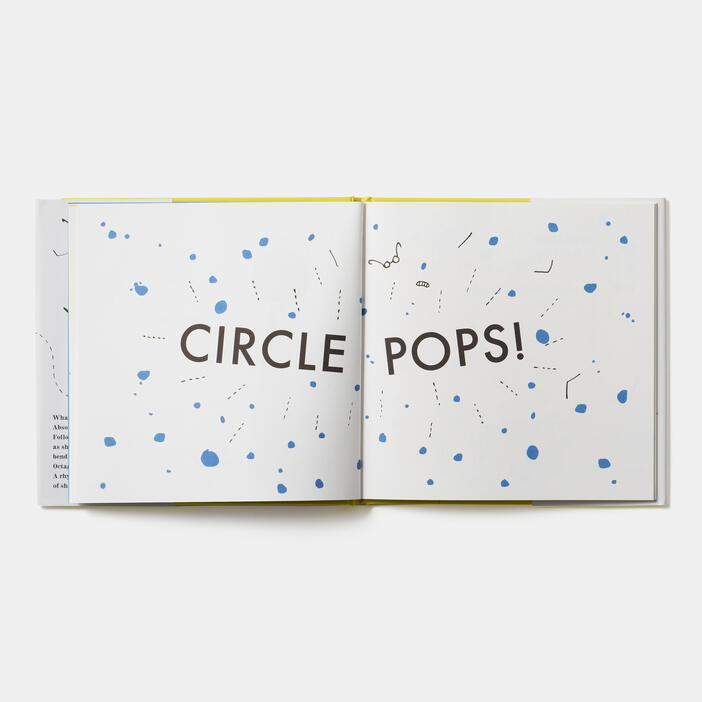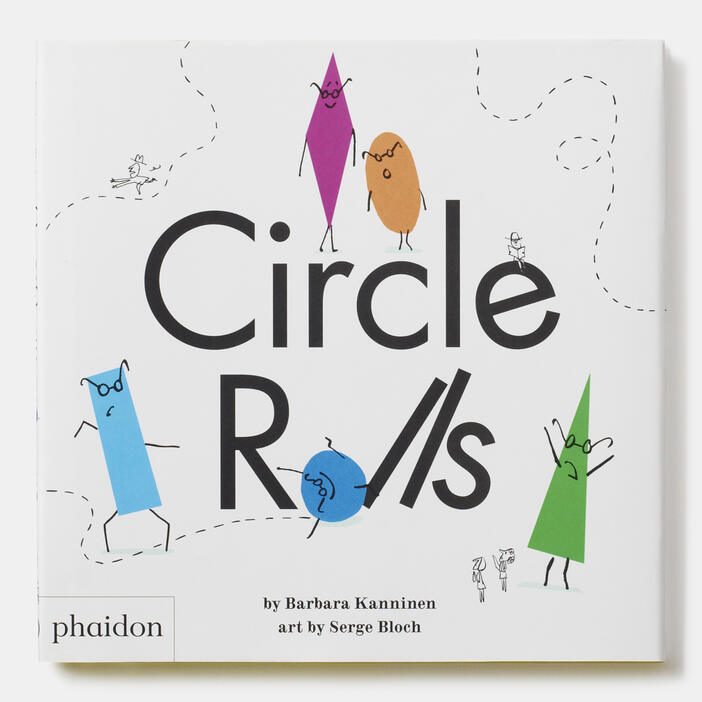 Circle Rolls
Price AUD$20.95 Price CAD$21.95 Price £12.95 Price T16.95 Price USD$16.95
A clever and spirited rhyming story of friends who literally come in all shapes and sizes
When Circle rolls into one of Triangle's points and pops, chaos momentarily ensues until Octagon's "Stop!" brings everyone to their senses. An effortlessly rhyming text introduces us to a collection of shapes and subtly weaves their physical characteristics into traits that both lead to and solve a would-be catastrophe. Master illustrator Serge Bloch's shapes are accompanied by a chorus of miniature people who play along, creating the perfect complement to Barbara Kanninen's economy of words. Worthy of comparison to Shel Silverstein's The Missing Piece, this raucous chain of events is satisfyingly cyclical, ending just exactly where it began.
Ages 3-5
Specifications:
Format: Hardback
Size: 215 × 215 mm (8 1/2 × 8 1/2 in)
Pages: 32 pp
Illustrations: 32 illustrations
ISBN: 9780714876306
Barbara Kanninen is a children's writer, award-winning Ph.D. environmental economist, and chair of her local school board. She lives in Arlington, Virginia with her husband.
Serge Bloch is a cartoonist and illustrator whose work has appeared in the New York Times, Time Magazine, and in numerous books for children and adults. His international list of accolades includes the Bologna Ragazzi Award, and an ALA Batchelder Honor. Bloch and his wife live in Paris and New York.
"The illustrations are as simple as the story, playful and clear. It is clearly a book written to conform to the wishes of children, not how we wish children to be, but nonetheless adeptly communicates both geometry and personal responsibility." —Fatherly
"Barbara Kanninen's poetic story is as infectious as that sneeze that sets the shapes in motion in a domino effect that will have little ones laughing more and more with each mishap... Circle Rolls would make a terrific gift (maybe even paired with a set of blocks) for little ones and a go-to book for home and classroom libraries for fun story times and playtimes."—Celebrate Picture Books
"In this delightful sneak-lesson in geometry, physics, and helping your friends when they're in a jam, some colorful shapes have a bang-up time when Circle starts rolling. In Bloch's minimalist, loose-limbed pen-and-ink art, tiny people try valiantly to pitch in, too."—The New York Times Book Review
"This learning story certainly ticks quirky and clever, creating a fresh and engaging way of bringing hardback shape books to babies without the bore... With rhyming text and a cast of chaotic characters, Circle Rolls is perfect for reading with babies and toddlers without driving you bonkers."—Chopsybaby.com
"If you have a toddler just beginning to understand colours and shapes but not yet too sure, I have been looking at the perfect book to help them along. Produced by Phaidon this hardback book has everything a toddler would love from a funny fantasy story with a rhythmic text to colourful simplistic illustrations. Parents will love the fast paced page turning learning making it fun to understand shapes. This book is a winner for everyone."—CoombeMill.com
"Little ones will love the bright and bold colours in Circle Rolls... A clever story about friends who literally come in all shapes and sizes, with brilliant rhyming text."—Baby London
"As soon as I read about Phaidon's Circle Rolls, I knew this was a book I wanted to review. Written by Barbara Kanninen and very cleverly illustrated by Serge Bloch, Circle Rolls is such a simple idea... It is funny and as it made me chuckle, younger readers will laugh out loud as they watch the story unfold. As a parent, this book is brilliant in so many ways... It [...] will not only amuse children but is brilliant for helping children to learn and recognise the different range of shapes in the story. It is also a great story to help build those all-important prediction skills."—Stressymummy.com
"Here's loads of fun for tinies as they learn shapes and colours, and follow a simple story of how shapes interact with their environment."—Read It Daddy blog
"An effortlessly rhyming text introduces us to a collection of shapes and subtly weaves their physical characteristics into traits that both lead to and solve a would-be catastrophe."—Herfamily.ie
"Gleeful artwork... Sets a manic pace for a comical chain reaction in Circle Rolls... [A] rhyming escapade for 3 to 5 year olds."—Wall Street Journal
"For toddlers just beginning to understand colors and shapes, this humorous and fast-moving story sneaks a refresher lesson into an utterly captivating rhyme escapade."—Child 360
"I had a beautiful book on counting, colours and shapes from Phaidon I had reviewed on my Facebook Page and dug it out of our library collection... The children were instantly drawn to the quirky opening of the book and soon they were all helping me turn the pages to identify and count the shapes revealed... This light-hearted tale had the children laughing and totally engaged. It is another gem from Phaidon I can totally recommend."—CoombeMill.com