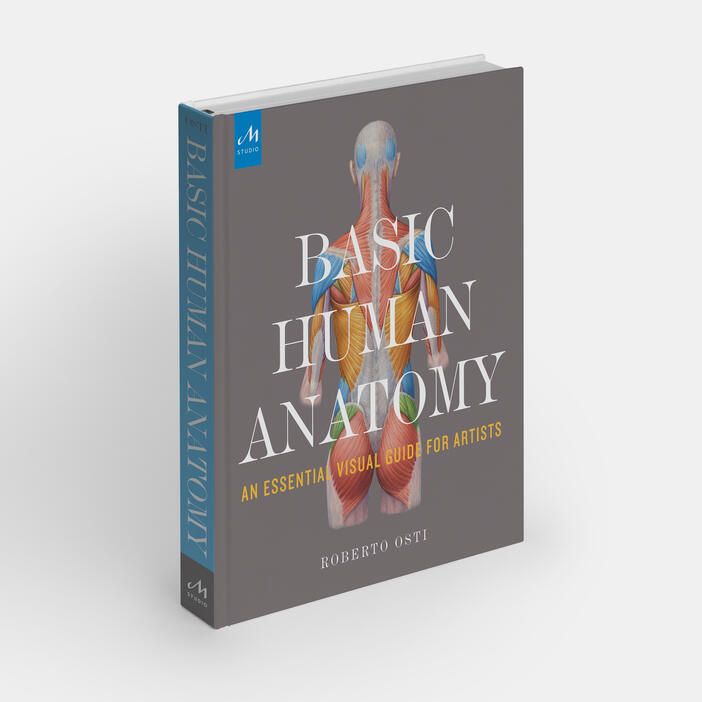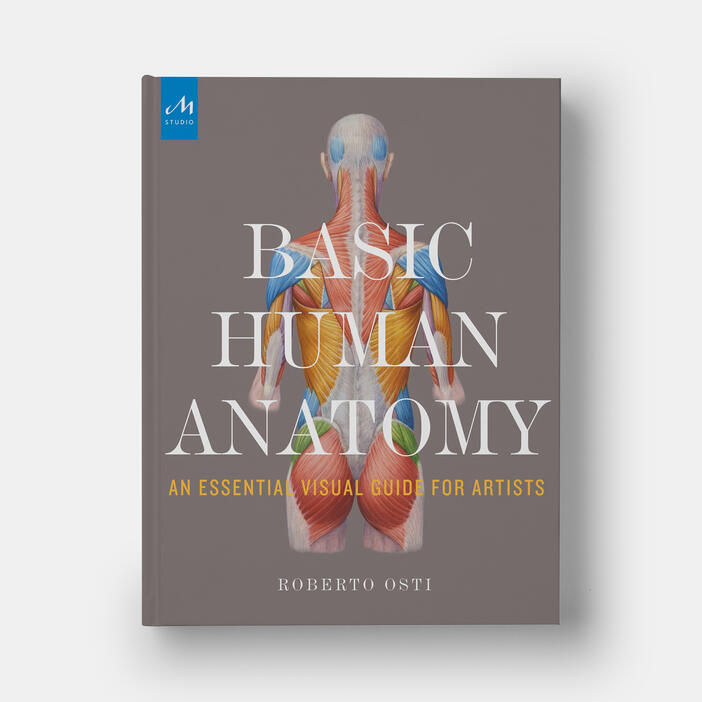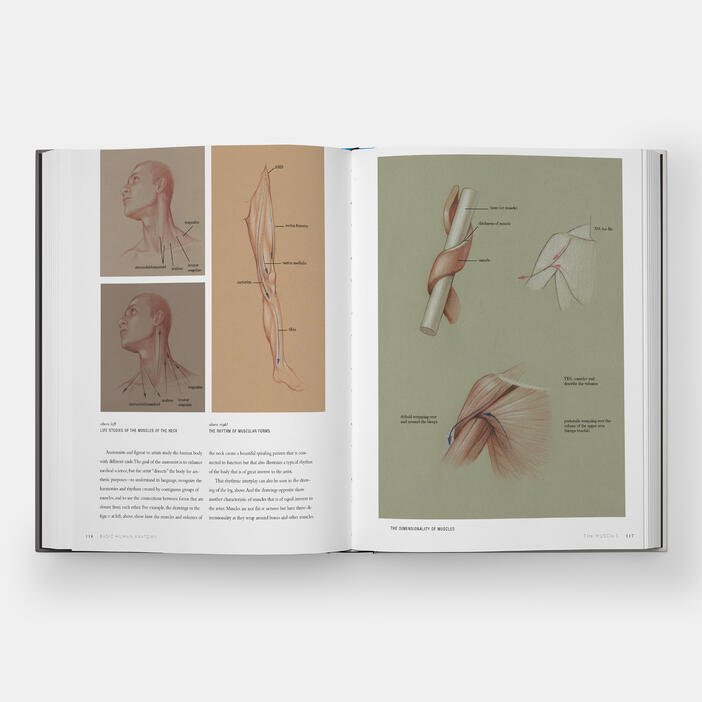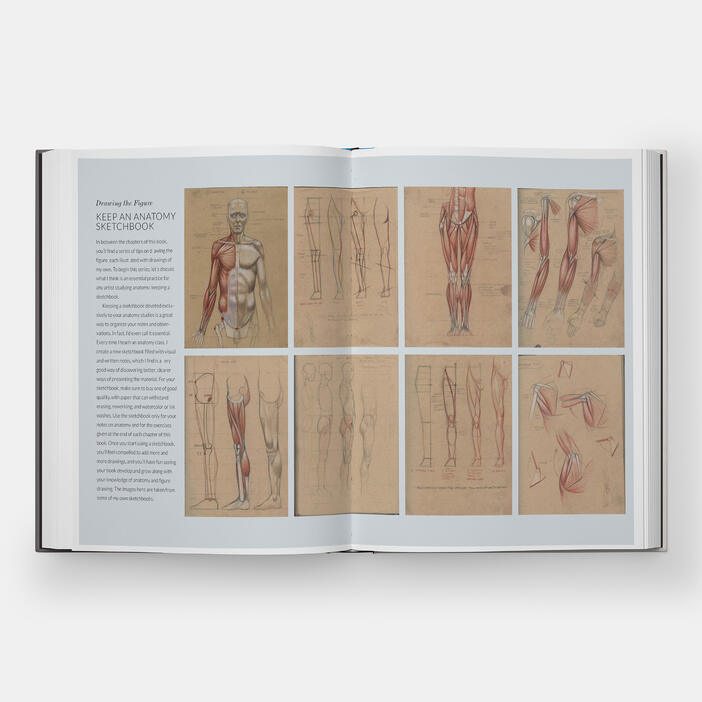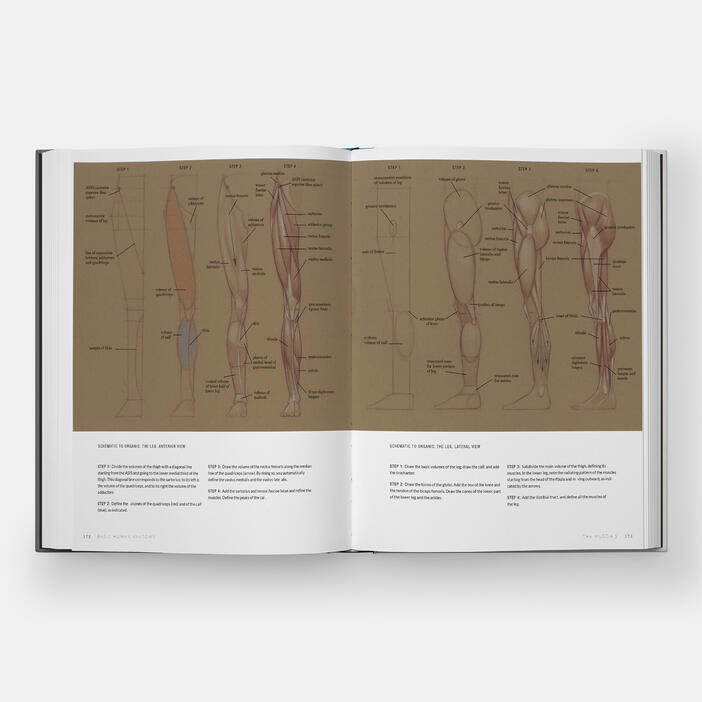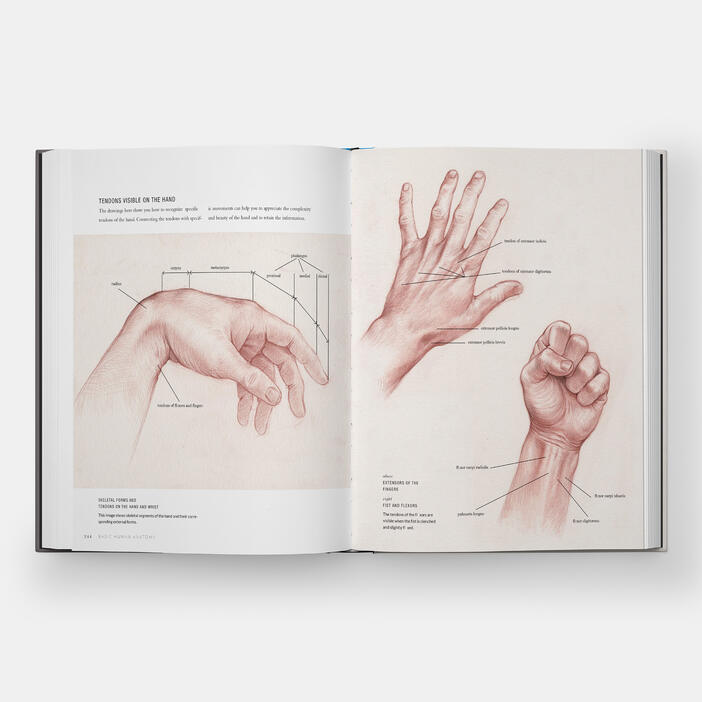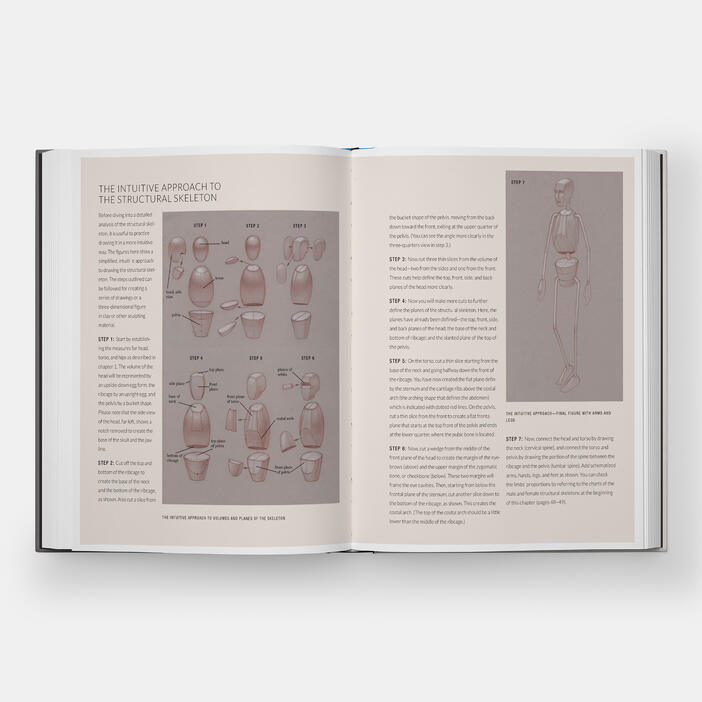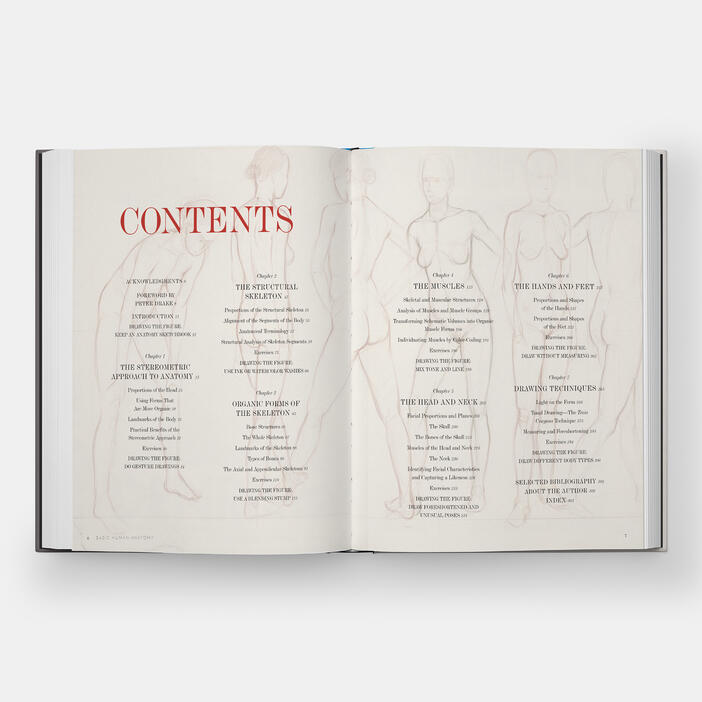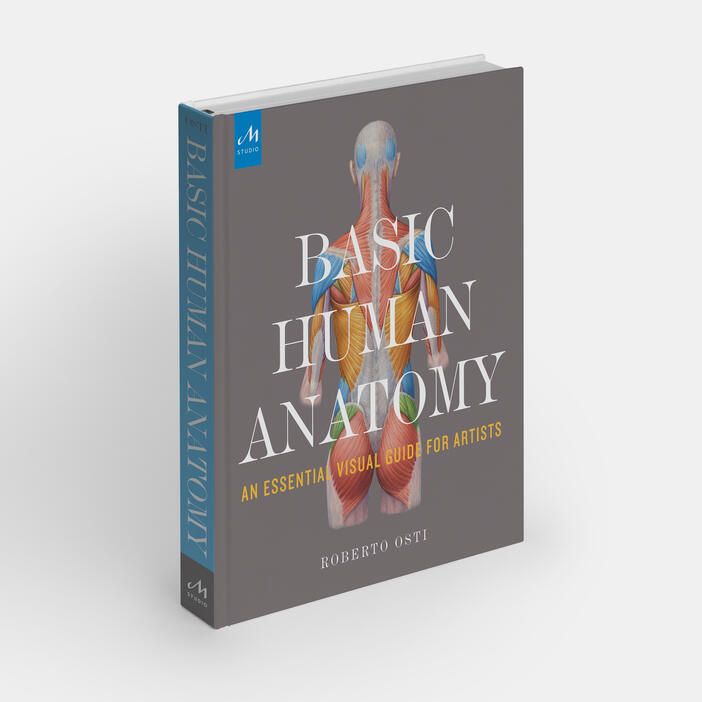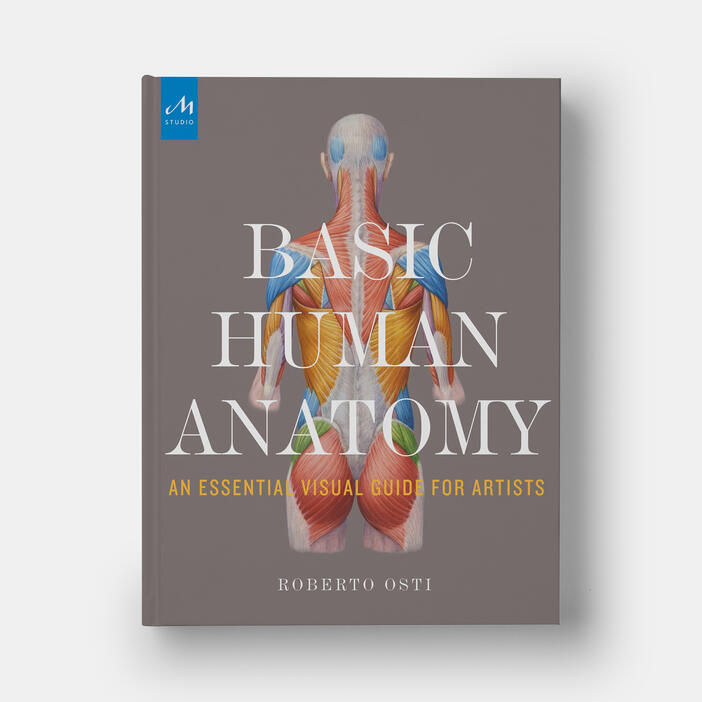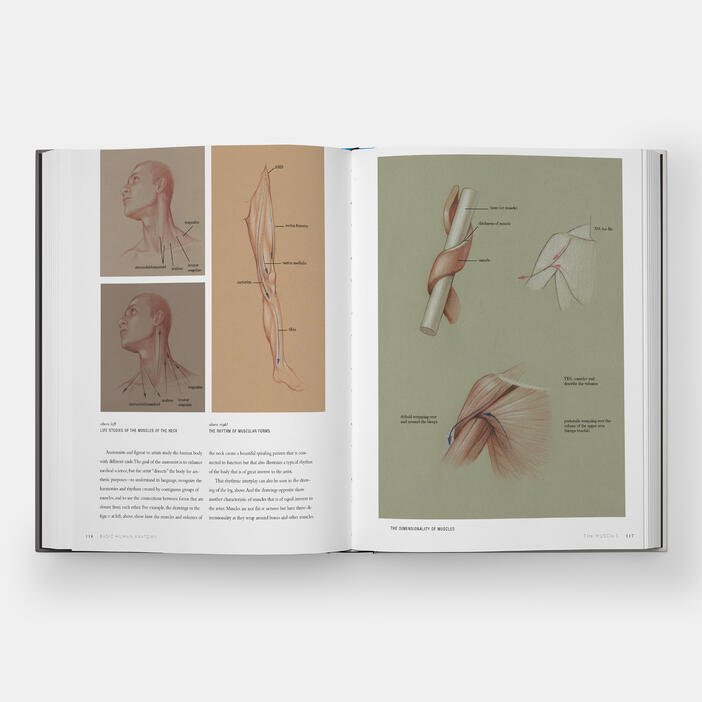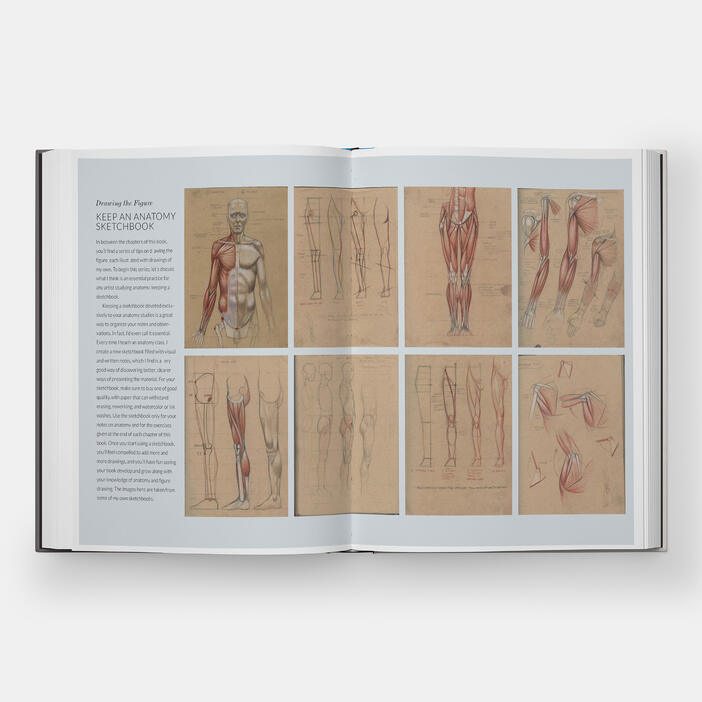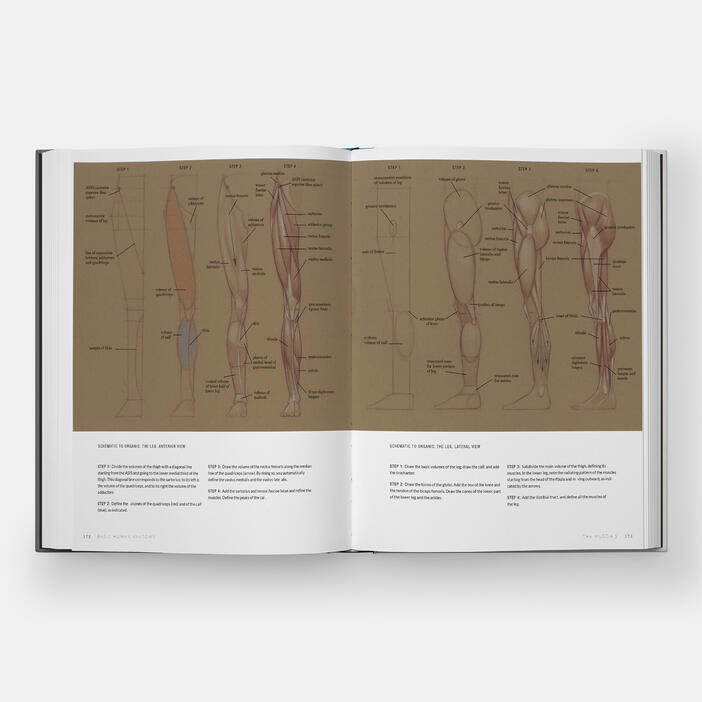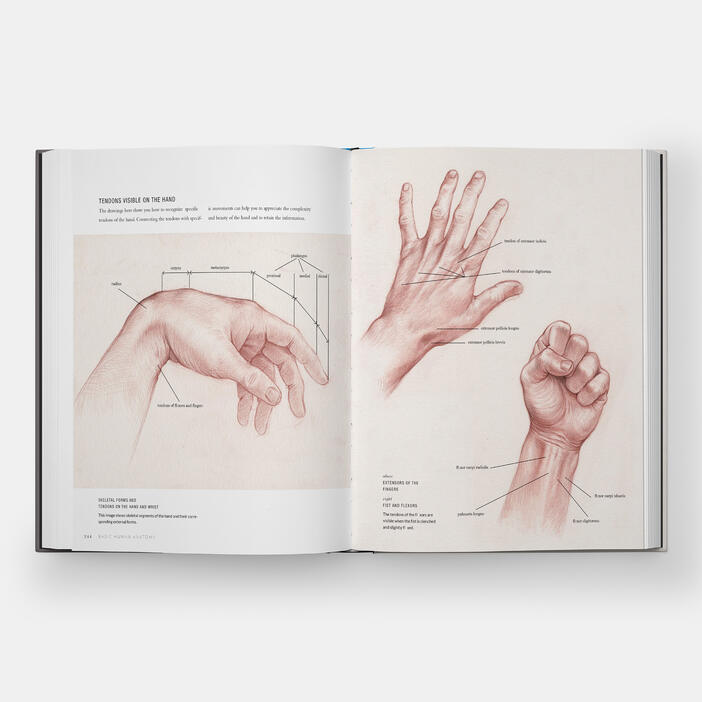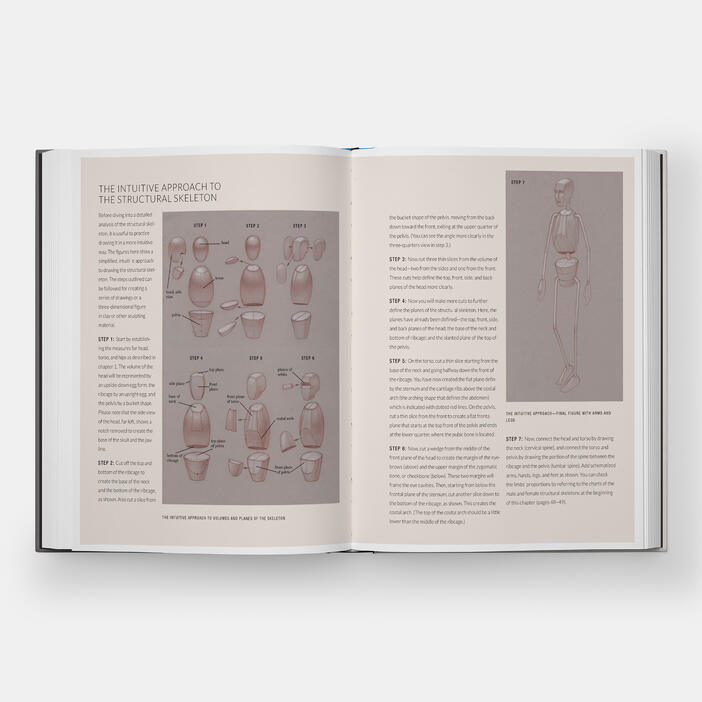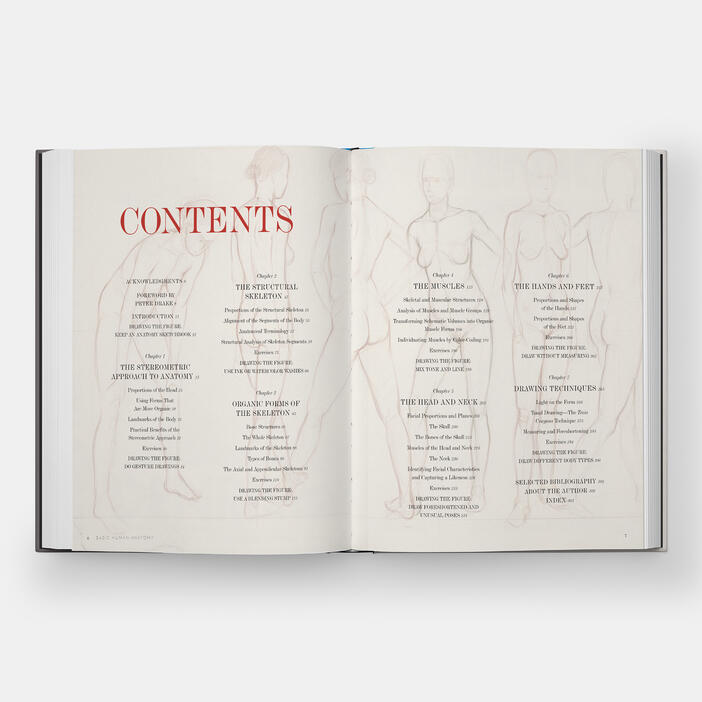 Basic Human Anatomy: An Essential Visual Guide for Artists
Price AUD$58.00 Price CAD$54.00 Price £32.00 Price T40.00 Price USD$40.00 Price €36.00
A comprehensive, yet flexible and holistic approach to the human body for artists, Roberto Osti's method of teaching anatomy is exhaustive, but never loses sight of the fact that this understanding should lead to the creation of art.
Basic Human Anatomy teaches artists the simple yet powerful formula artists have used for centuries to draw the human figure from the inside out. Osti, using the basic system of line, shape, and form used by da Vinci, Raphael, and Michelangelo, takes readers step-by-step through all the lessons needed in order to master this essential foundation skill. Organized progressively, the book shows readers how to replicate the underlying structure of the body using easy-to-understand scales and ratios; conceptualize the front and side views of the skeleton with basic shapes; add detail with simplified depictions of complex bones and joints; draw a muscle map of the body with volumetric form and realistic dimension; master the feet, hands, and skull to create realistic renderings of the human form; and apply a deeper knowledge of anatomy to finished drawings for more impact.
Specifications:
Format: Hardback
Size: 267 × 203 mm (10 1/2 × 8 in)
Pages: 304 pp
Illustrations: 600 illustrations
ISBN: 9781580934381
Roberto Osti teaches human anatomy for artists at the New York Academy of Art, University of the Arts in Philadelphia, and the Pennsylvania Academy of the Fine Arts. Formally trained as a medical illustrator before becoming a fine artist, Osti has contributed his work to many science and art publications. His paintings have been exhibited in galleries in Europe and the United States.
"This volume is useful not only for the excellent information and guidance Osti (Univ. of the Arts, Philadelphia) provides but also for the manner in which he presents the information. His presentation of the fundamentals is simple but elegant, and the visuals, examples, and exercises harmoniously supplement the information. Readers can flip to just what they need or study the work as a whole, a flexibility that makes the book valuable as both a textbook and a reference tool. Osti's skills as an artist and instructor are abundantly clear throughout the book, and the many excellent illustrations showcase his credentials well. The market is saturated with books on figure drawing, but human anatomy titles are less numerous, and many are dated. Sarah Simblet's Anatomy for the Artist (2001) and Valerie Winslow's Classic Human Anatomy in Motion: The Artist's Guide to the Dynamics of Figure Drawing (2015) are excellent, but what sets Osti's title apart is its simplicity and the clarity of its prose." —CHOICE magazine