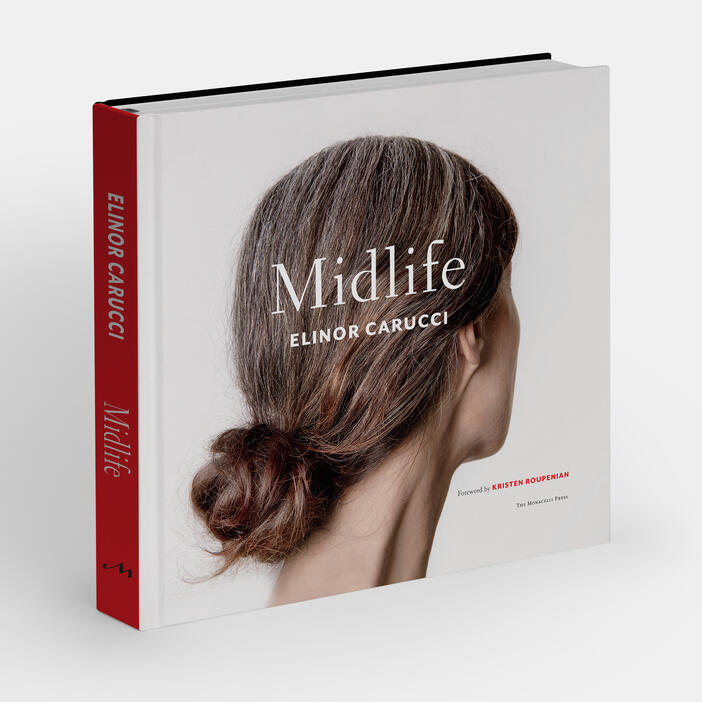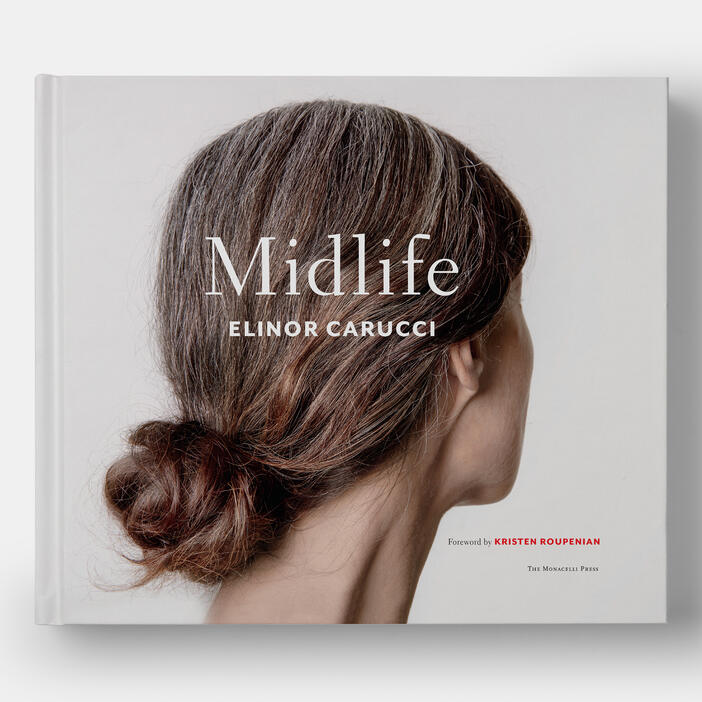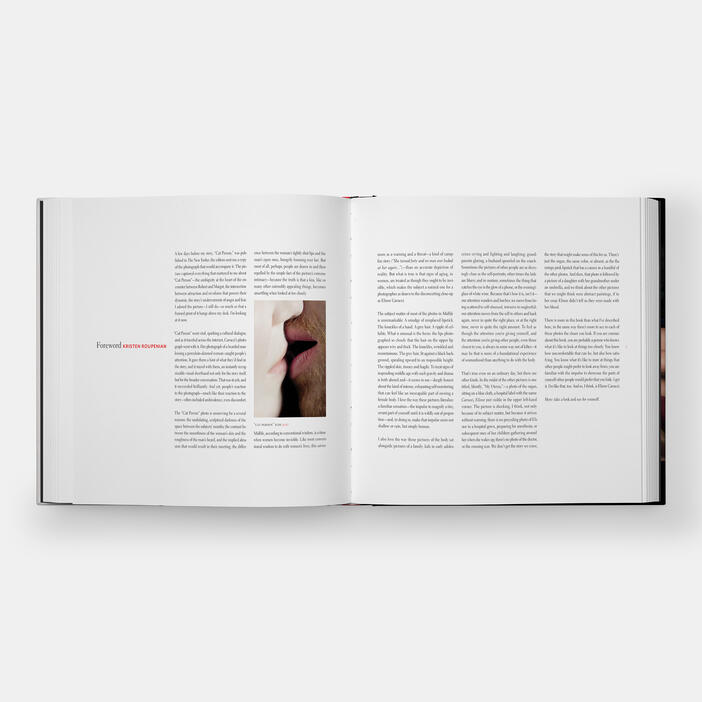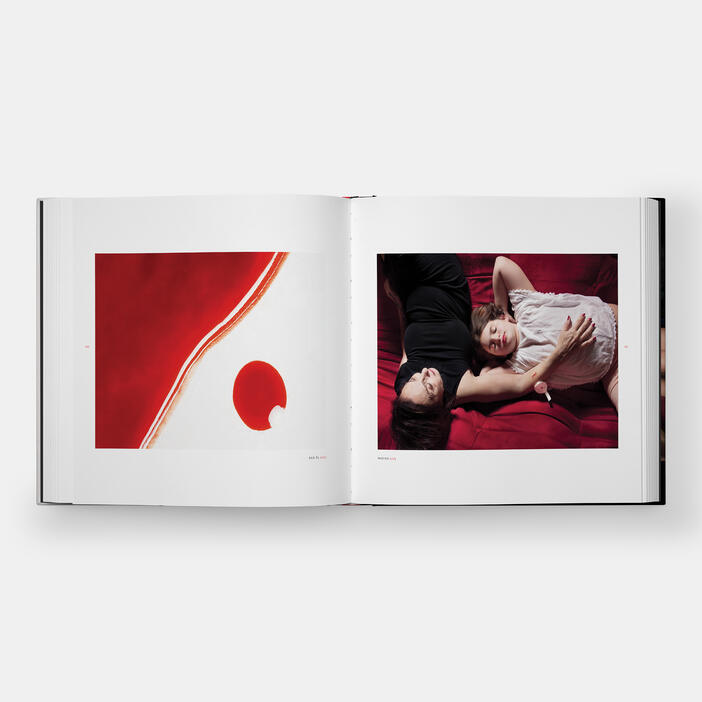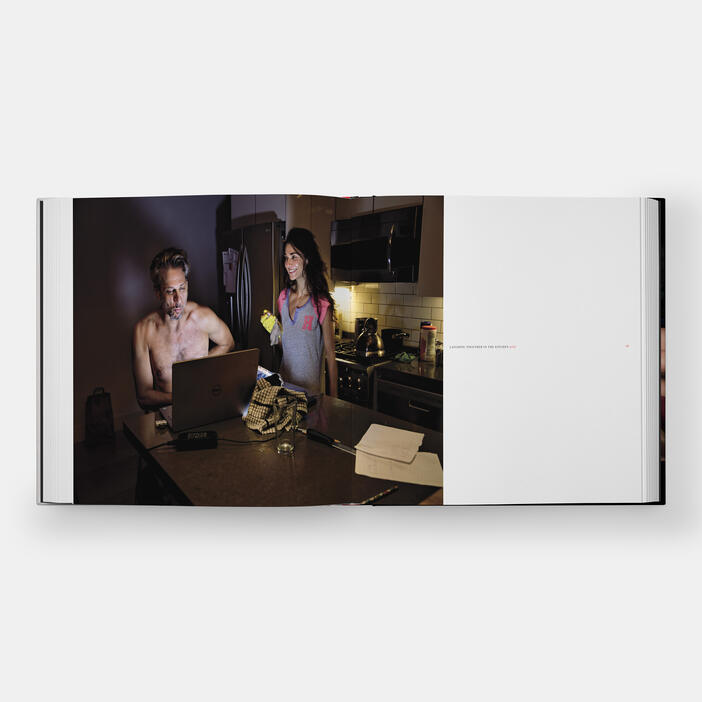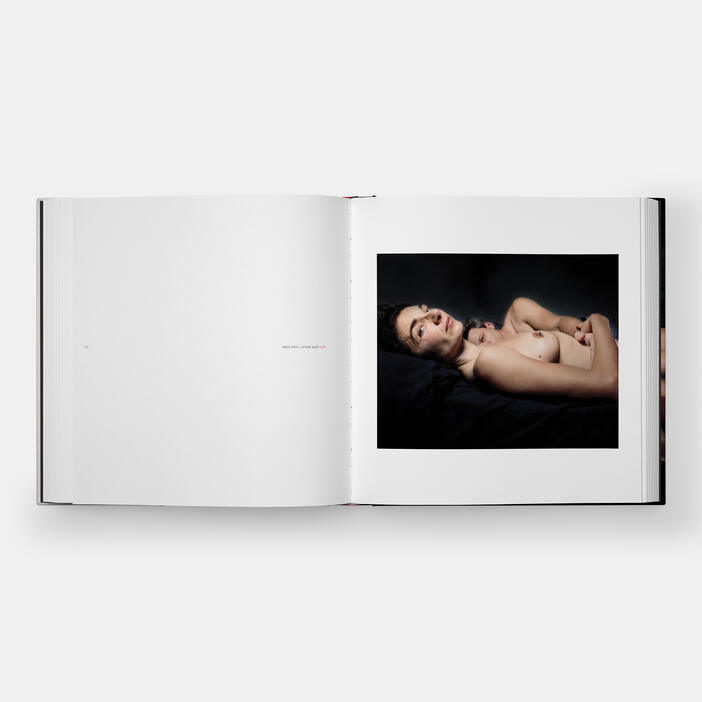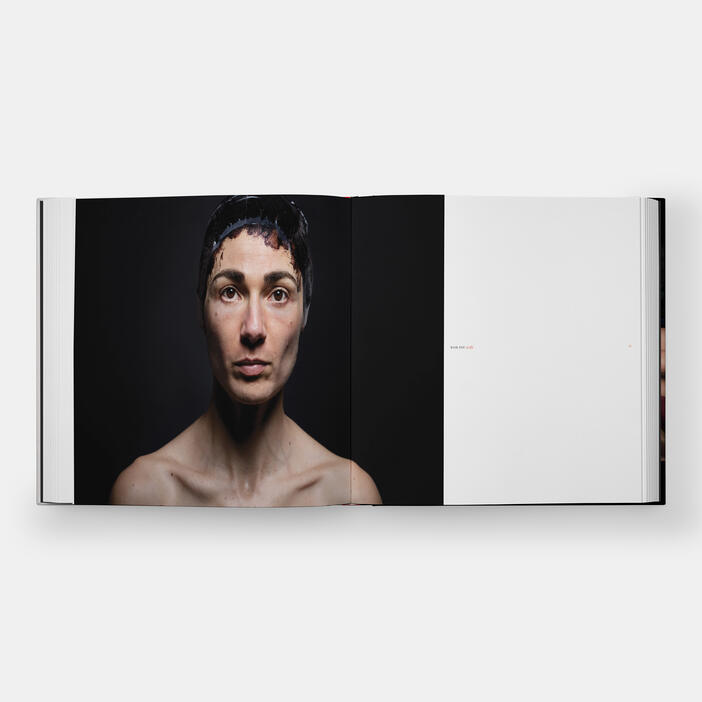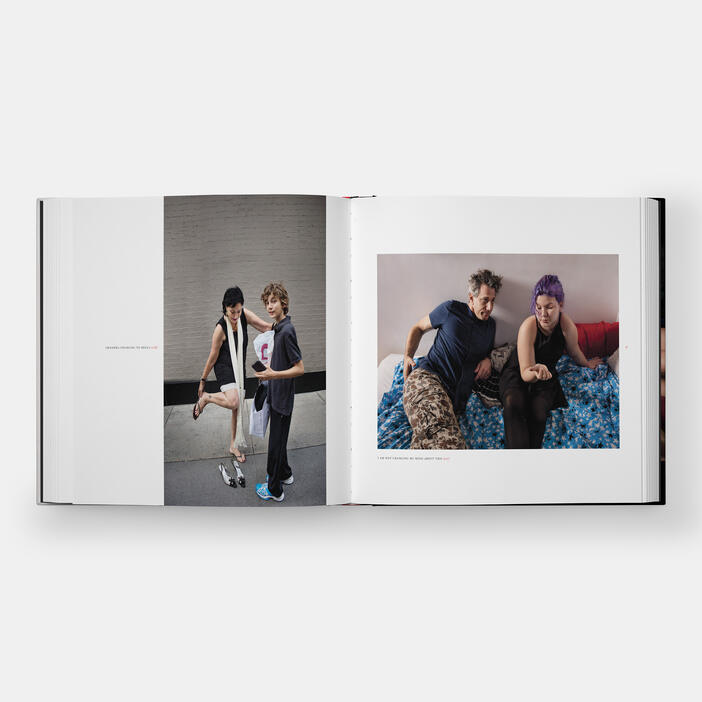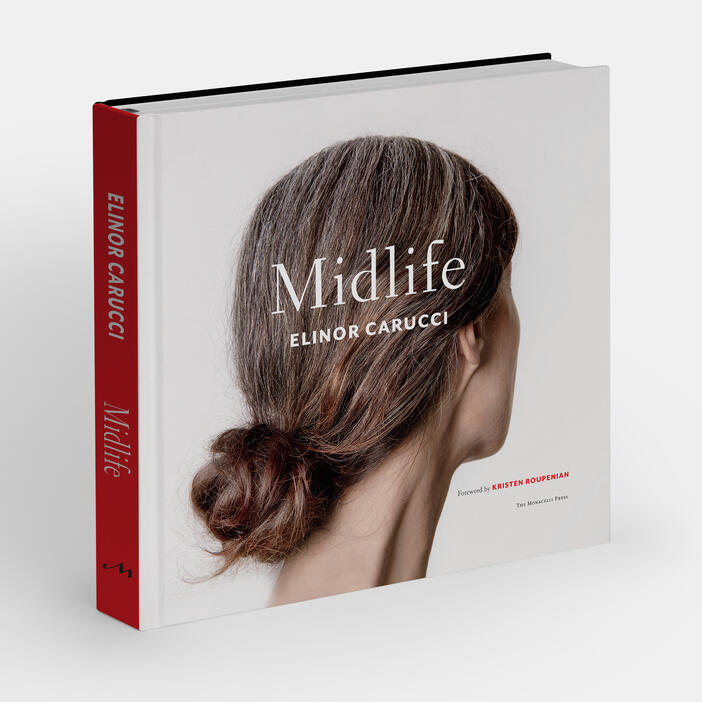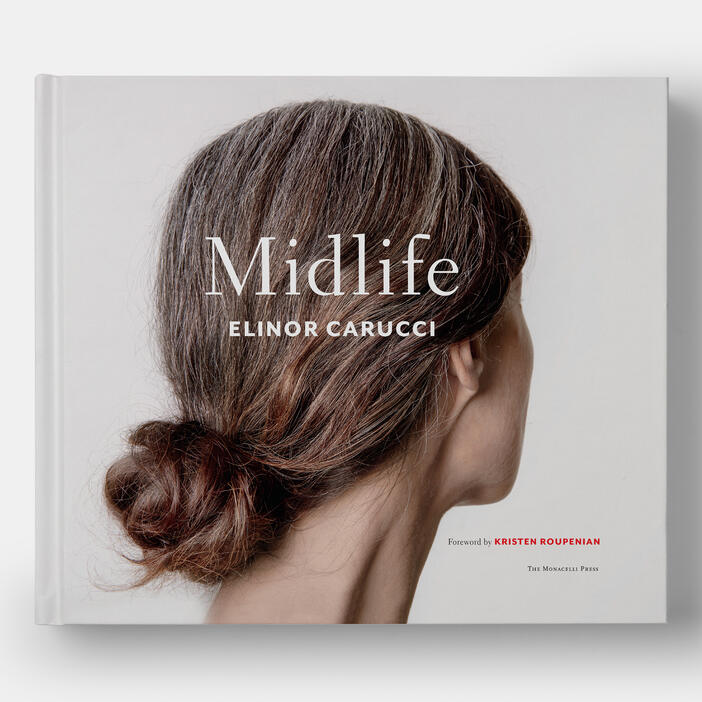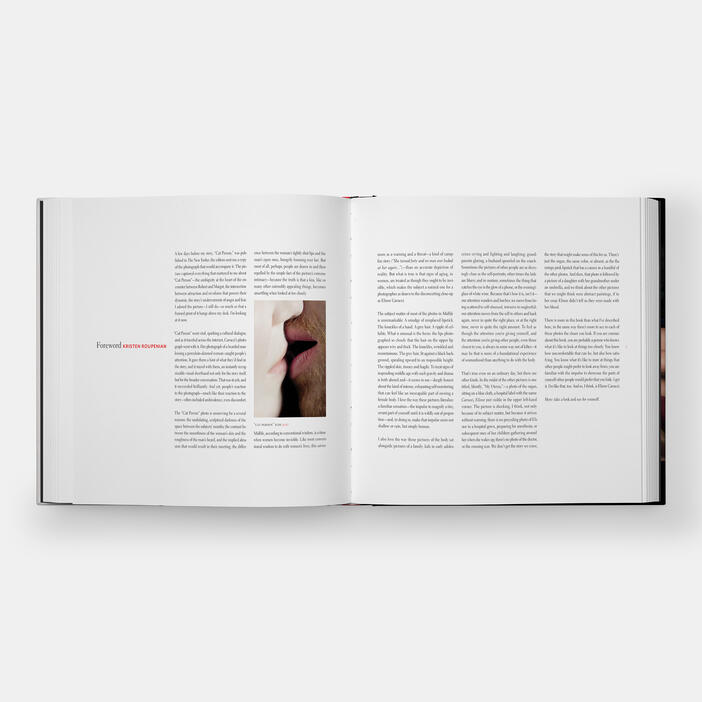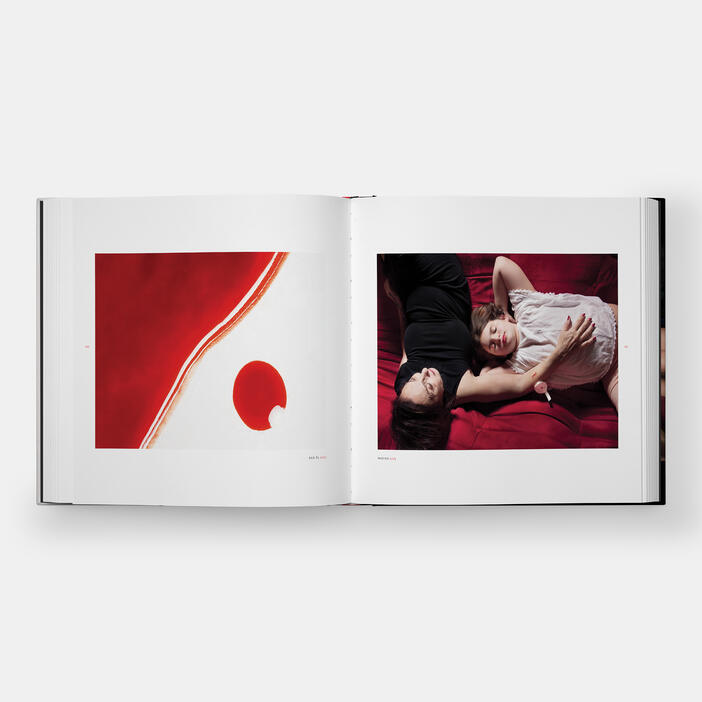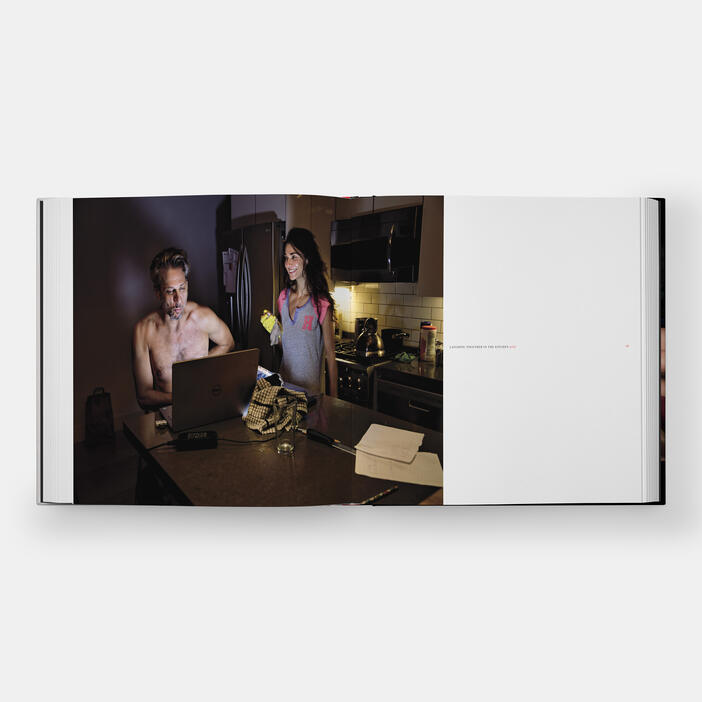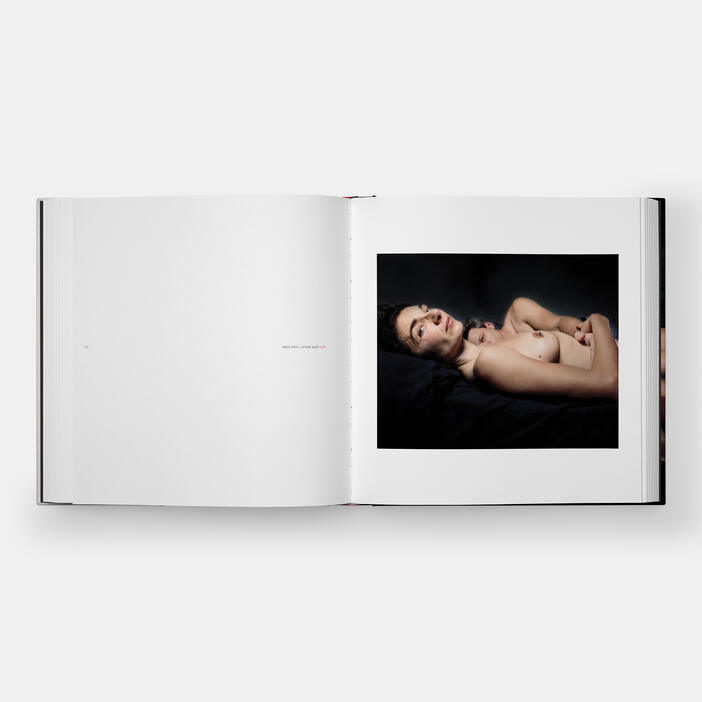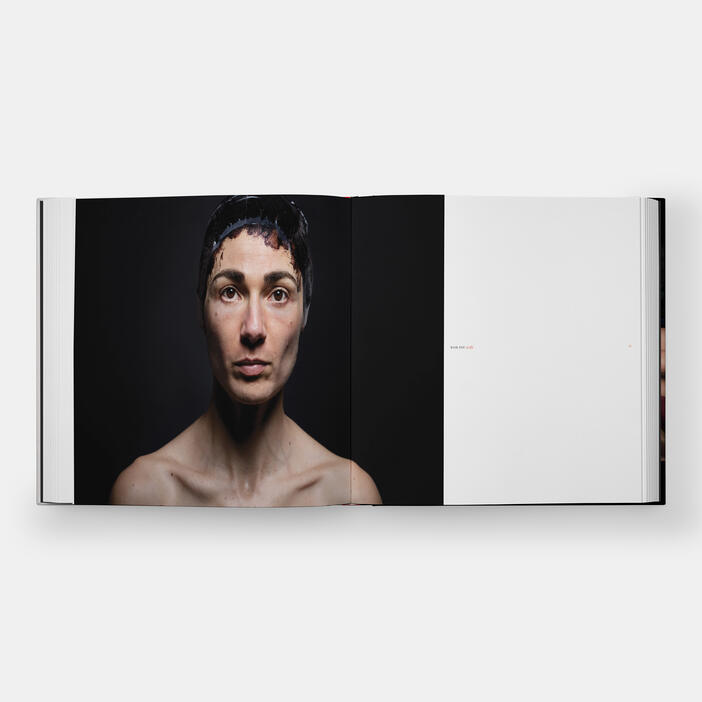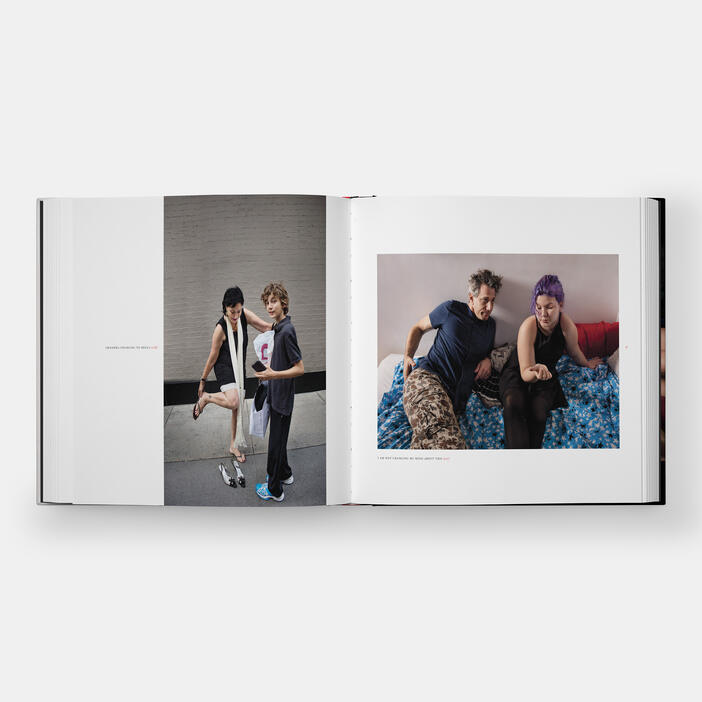 Midlife: Photographs by Elinor Carucci
Price AUD$65.00 Price CAD$60.00 Price £36.00 Price T45.00 Price USD$45.00
From acclaimed photographer Elinor Carucci, a vivid chronicle of one woman's passage through aging, family, illness, intimacy.
It is a period in life that is universal, at some point, to everyone, yet in our day-to-day and cultural dialogue, nearly invisible. Midlife is a moving and empathetic portrait of an artist at the point in her life when inexorable change is more apparent than ever. Elinor Carucci, whose work has been collected in the previous acclaimed volumes Closer (2002, 2009) and Mother (2013), continues her immersive and close-up examination of her own life in this volume, portraying this moment in vibrant detail.
As one of the most autobiographically rigorous photographers of her generation, Carucci recruits and revisits the same members of her family that we have seen since her work gained prominence two decades ago. Even as we observe telling details–graying hair, the pressures and joys of marriage, episodes of pronounced illness, the evolution of her aging parents' roles as grandparents, her children's increasing independence–we are invited to reflect on the experiences that we all share contending with the challenges of life, love, and change.
Specifications:
Format: Hardback
Size: 279 × 241 mm (11 × 9 1/2 in)
Pages: 132 pp
Illustrations: 90 illustrations
ISBN: 9781580935296
Elinor Carucci's photographs have been included in numerous exhibitions worldwide, including in solo shows at Edwynn Houk Gallery, Fifty One Fine Art Photography Gallery, Fotomuseum Antwerp, and Gagosian Gallery, London, among others, and in group shows at the Museum of Modern Art, MoCP Chicago, and the Photographers' Gallery, London. She has contributed to The New Yorker, New York Times Magazine, Details, Wired, Men's Health, New York, W, People, Aperture, ARTnews, and numerous other publications. Her photographs are included in the collections of the Museum of Modern Art, the Brooklyn Museum, the International Center of Photography, Houston Museum of Fine Arts, and the Haifa Museum of Art. Carucci was awarded the ICP Infinity Award in 2001, the Guggenheim Fellowship in 2002, and was named the NYFA Fellow in Photography in 2010. This is her fourth monograph, after Closer (Chronicle, 2002/2009), Diary of a Dancer (SteidlMack, 2005), and Mother (Prestel, 2013). Carucci teaches at the graduate program of Photography and Related Media at School of Visual Arts and is represented by Edwynn Houk Gallery in New York and Fifty One Fine Art Photography Gallery, Belgium.
Kristen Roupenian graduated from Barnard College and holds a PhD in English from Harvard, as well as an MFA from the Helen Zell Writers' Program at the University of Michigan. She is the author of the short story, "Cat Person," which was published in The New Yorker and selected by Sheila Heti for The Best American Nonrequired Reading 2018. Her best-selling debut collection, You Know You Want This, has been translated into more than twenty languages. She is currently at work on a novel.
"With her first book, 2002's Closer, Elinor Carucci brought us into her life and took us into her confidence, trusting viewers to understand that a certain amount of nakedness, both physical and emotional, was no big deal in her extended family... She continues that invigorating, illuminating push and pull in her new book, Midlife (Monacelli), combining it with what she describes in the book's afterword as "a particular, very up-close—almost scientific—way of seeing." In one of several images that hark back to Closer, the couple lay naked and side-by-side in bed, Elinor in the foreground, Eran peering at us from behind the crook of her neck. But instead of looking away, contented and abstracted, as she did in 1998, Elinor has turned her head to look out at us, too, with an expression that's older, wiser, and slightly ironic. Life goes on. And on." —Vince Aletti, Photograph
"In Midlife, a deeply personal project spanning a 7-year time scale, Carucci presents her journey through motherhood, marriage, illness, love and ageing. Tracking the day-to-day dynamics of family life and the highs and lows of relationships, the book mixes candid snapshots with surreal and staged scenes. Interspersed with abstract paintings created in blood, Carucci creates a visceral, emotionally charged and startlingly honest document of her experience as a woman living through everyday change. —Celia Graham-Dixon, Lensculture
"The idea that women will become invisible when they reach middle age isn't so much a universal truth but a veiled threat—"a kind of campfire story," as the writer Kristen Roupenian puts it in the foreword of Midlife, a new book by Elinor Carucci, who took the discomfiting photo that accompanied Roupenian's viral short story Cat Person. But there is truth, she continues, to the fact "signs of aging in women are treated as though they ought to be invisible." Suffice to say, in Midlife, that isn't the case: Carucci captures the inevitable unapologetically—and so effectively that one wonders why she ever would apologize in the first place. —Stephanie Eckardt, W Magazine
"Photography no longer comforted [Carucci]; it confronted her with her own mortality. But she didn't avoid it, as some women begin to do, deftly stepping out of the shots at family gatherings. Instead, she fit her camera with a macro lens and turned on powerful strobe lights to illuminate aging skin, facial hair, and even blood. The images pair the precision of a scientist with all the drama of Caravaggio, an artist who embraced what his own era deemed vulgar and profane, insisting art "be made and painted from life." —Laura Mallonee, Wired
"Carucci expertly weaves photographs of her family, photographs of herself, close-ups of objects like pills or a dead baby bird, and what we later find out to be paintings made with the artist's own blood... The element of drama Carucci invites into photos like Kiss Trace, 2015 and You Know More of the Parenting Falls To Me, 2017 aestheticizes familiar familial tropes to tell a story of the triumphs and challenges of life and love. I could relate and also not relate just enough so that the artist showed us something recognizable but at the same time, entirely her own. To me, the photos monumentalize something that, if we're lucky enough to have, we usually take for granted. That is, family, intimacy, the process of aging, even those seemingly mundane routines like putting away the groceries which Carucci manages to make tender and beautiful." —Isabelle Kazanecki, Musée Magazine
"Now [Carucci] has released a continuation of her self-portrait in the form of a new photo book, Midlife, which is a document of life in her forties. Here, she once again turns the gaze that she used in the previous decade—harsh and forgiving at the same time-onto herself. the lighting she chooses doesn't flatter flaws, and gives her images an almost theatrical look, a chiaroscuro effect, throwing into stark relief the parts we might usually try to tone down or avoid looking at for too long or too close. —Charlotte Jansen, Elephant