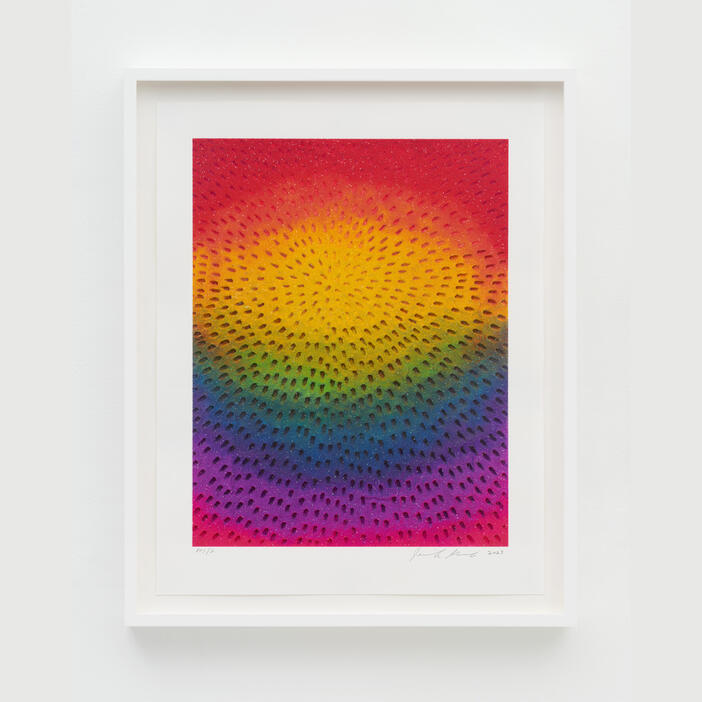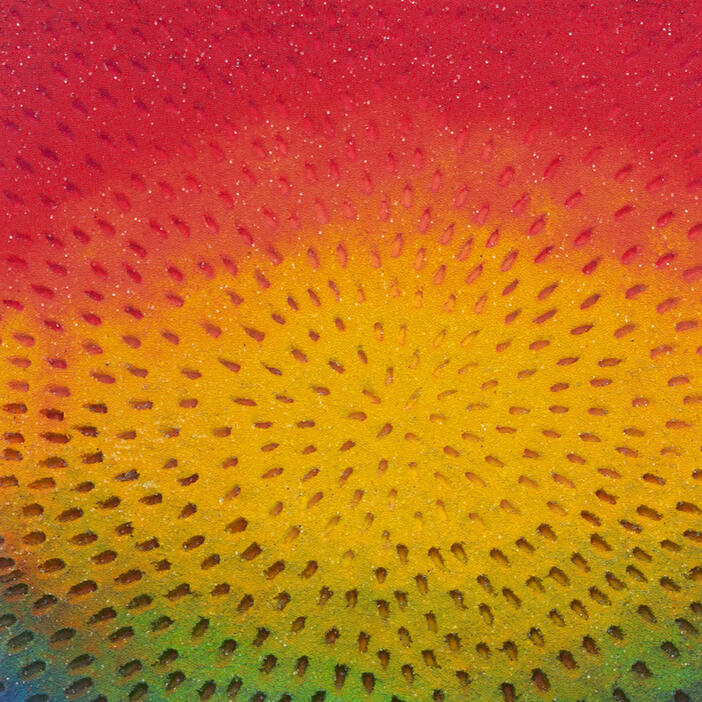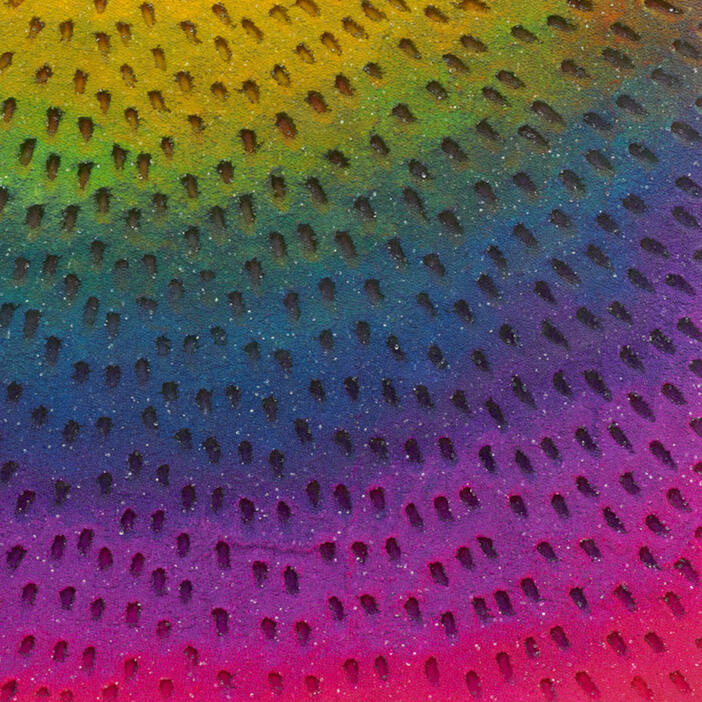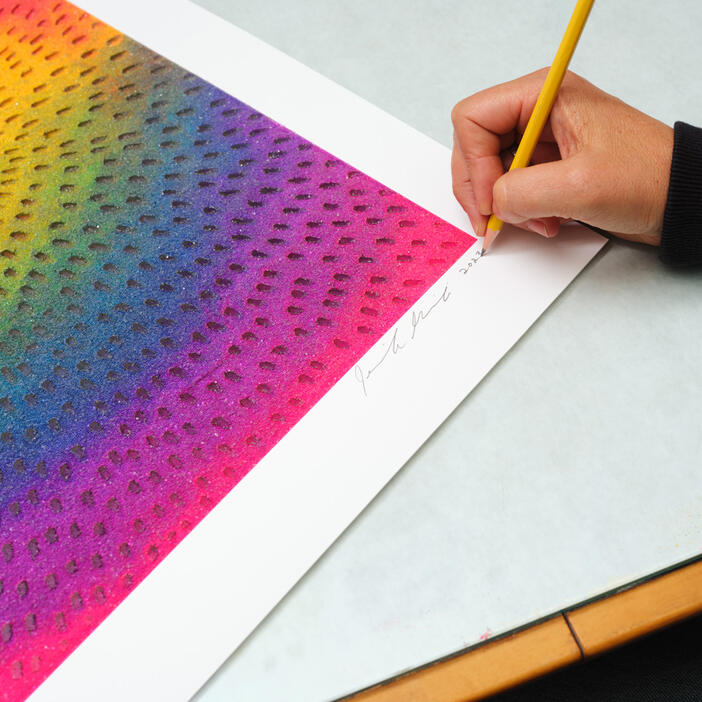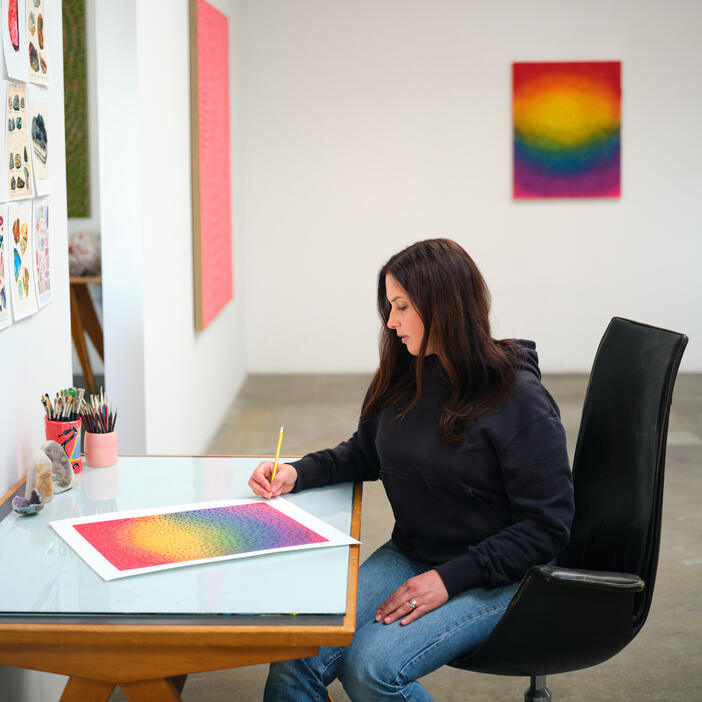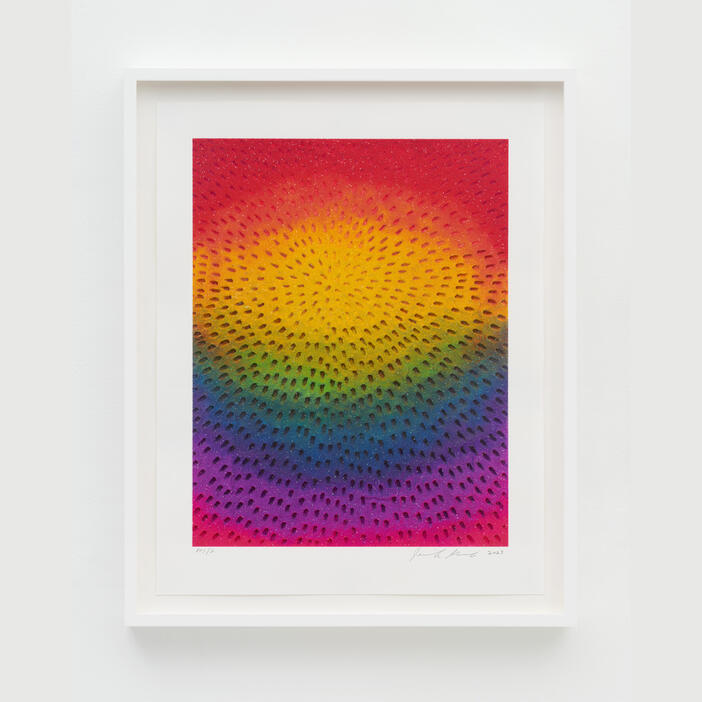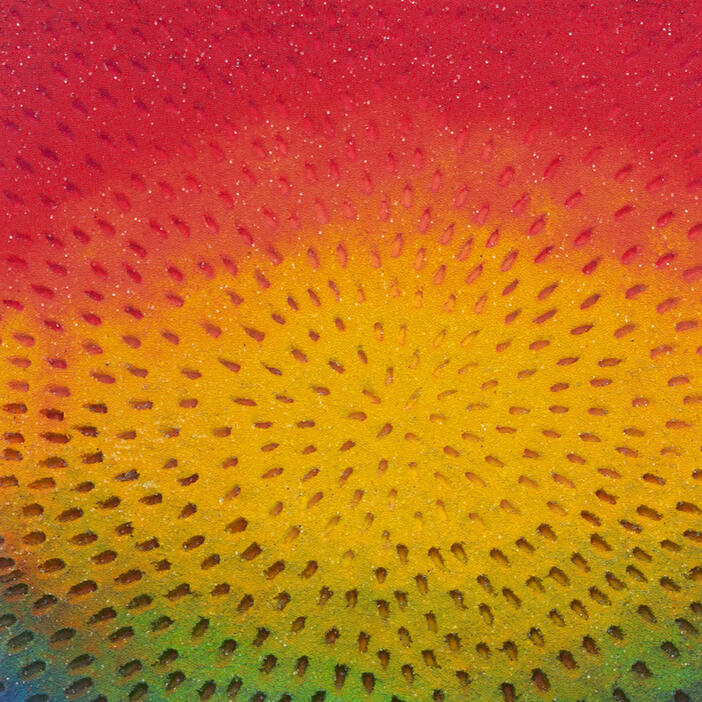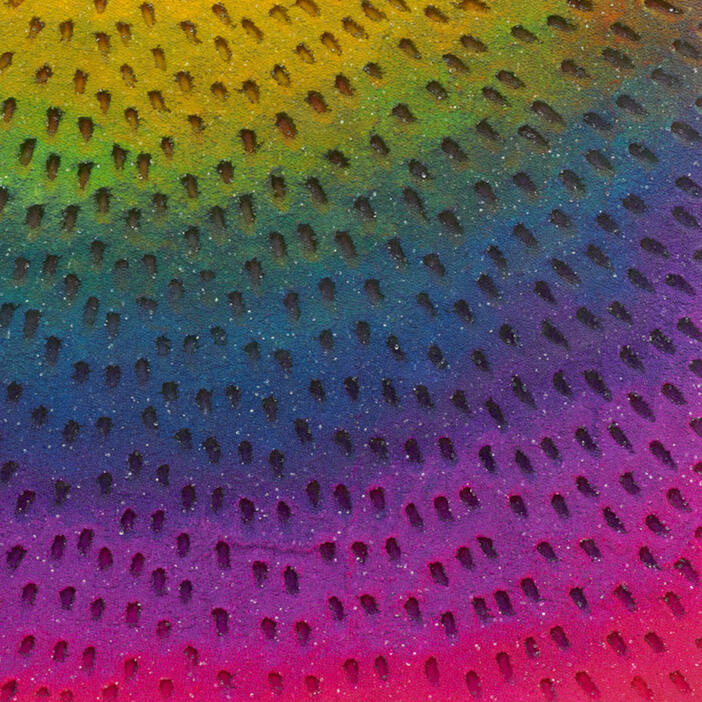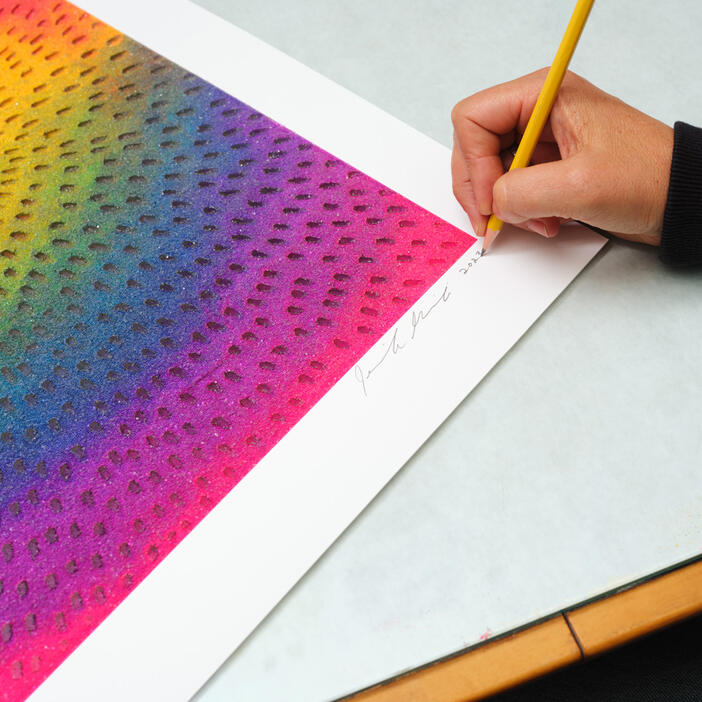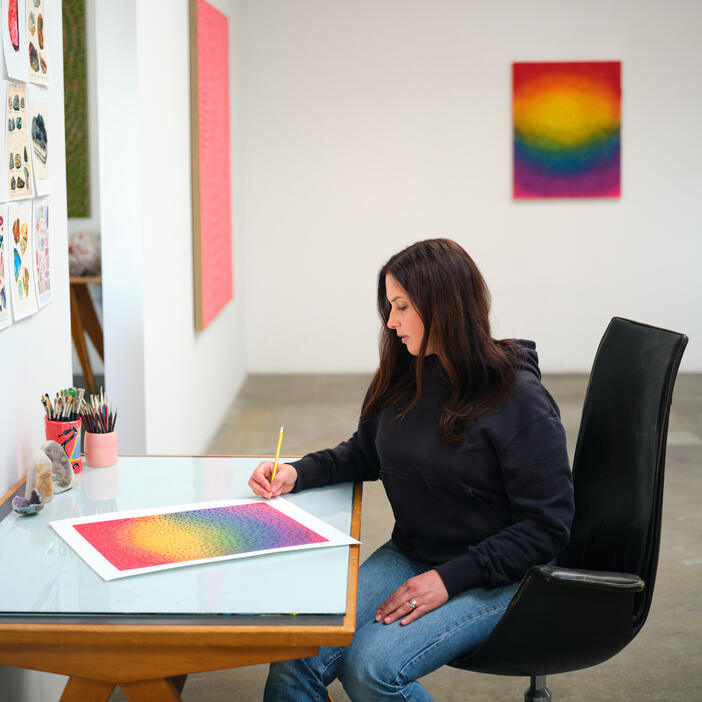 Jennifer Guidi: Rainbow Orb 2 (2023)
Price AUD$9400.00 | Limited Edition Price CAD$8250.00 | Limited Edition Price £4800.00 | Limited Edition Price €5700.00 | Limited Edition Price USD$6000.00 | Limited Edition Price T6000.00 | Limited Edition
Phaidon and Artspace are pleased to announce a new limited edition print by Los Angeles-based artist Jennifer Guidi.
Inspired by Impressionism, Tibetan sand mandalas, meditation, and the California landscape, Guidi mixes sand with paint to create atmospheric abstract compositions that radiate from a centerpoint outward and inspire a meditative state of being.
Rainbow Orb 2 is based on an original painting with the same title, and is finished with screenprinted varnishes and fine glass beads to recall the cavities and textures that characterize Guidi's sand-encrusted canvases. Each edition is sold framed according to the artist's specifications to highlight and protect the print's delicate surface details.
Archival pigment print with screenprinted varnishes and glass flock on Moab Entrada 290gsm framed in Artist's specifications
Image: 17 x 13.3 inches, Paper: 20.5 x 16.25 inches
Edition of 35
Signed and numbered by the artist on front.
Dazzlingly beautiful and deceptively complex, Jennifer Guidi's layered painting practice stems from and gives way to a transcendent observation of both exterior and interior worlds.
"Some people tell me that they meditate in front of the work, if they live with it. There's an unfolding that happens if someone's actually living with the work." — Jennifer Guidi
Several major institutions have acquired Guidi's work, including the Los Angeles County Museum of Art, the Dallas Museum of Art, and the San Francisco Museum of Modern Art. Guidi's Rainbow Orb 2 is the latest in a series of limited editions inspired by Phaidon's celebrated survey Great Women Painters, and is a charitable edition benefitting the Dallas Museum of Art.
Jennifer Guidi (b. 1972, Redondo Beach, California) draws from several lineages, including the visionary Modernism of the American Southwest, process-oriented minimalism, Light and Space, lyrical West Coast abstraction, and the many strains of art throughout the globe in which intense optical patterning is a driving force. Guidi will be the subject of a solo exhibition, And so it is., from September 16, 2023 through January 6, 2024, at the Orange County Museum of Art in Costa Mesa, California. Guidi has also been the subject of solo exhibitions at the Long Museum West Bund, Shanghai (2022); Museo Villa Croce, Genoa, Italy (2017); and LAXART, Los Angeles (2014). Her work is in the permanent collections of the San Francisco Museum of Modern Art; Dallas Museum of Art; Museum of Contemporary Art, Los Angeles; and the Guggenheim Museum, New York, among other institutions. Guidi is represented by David Kordansky Gallery, Gagosian Gallery and Massimo De Carlo. The artist lives and works in Los Angeles.