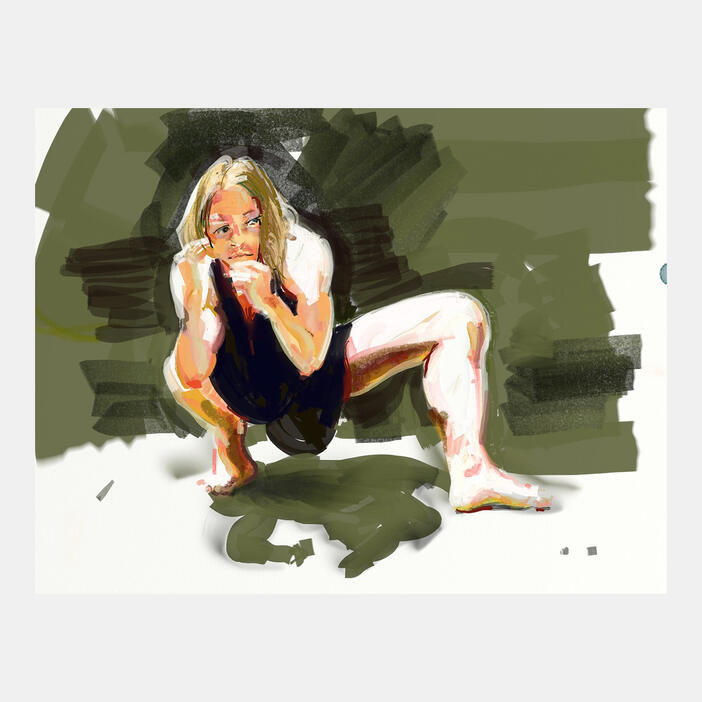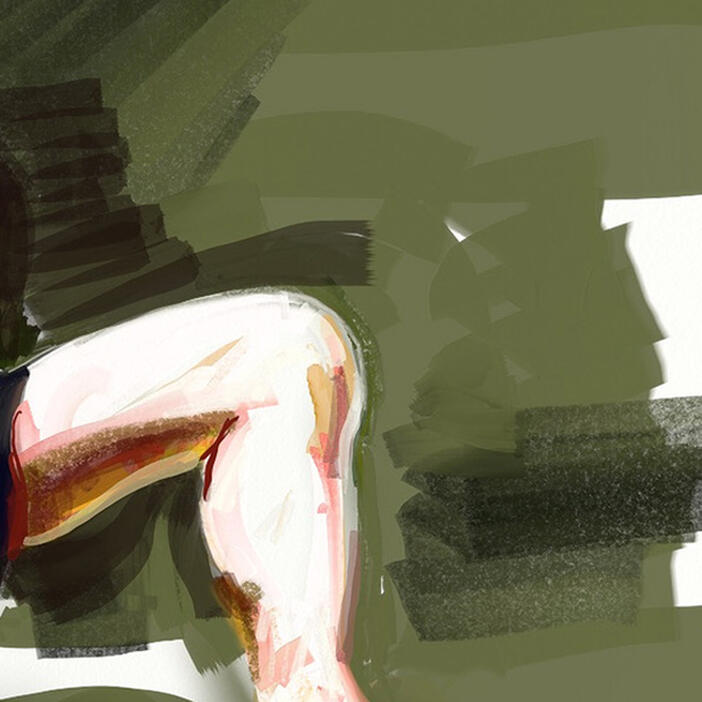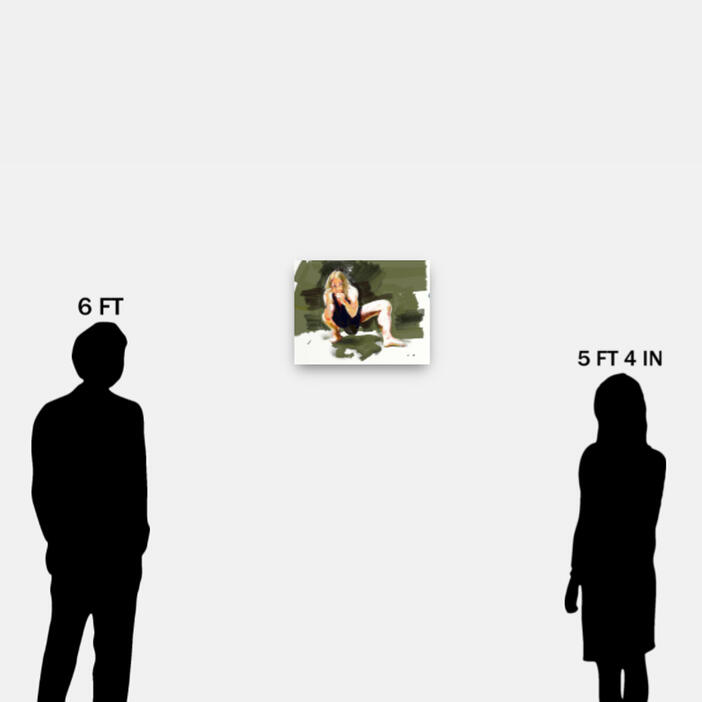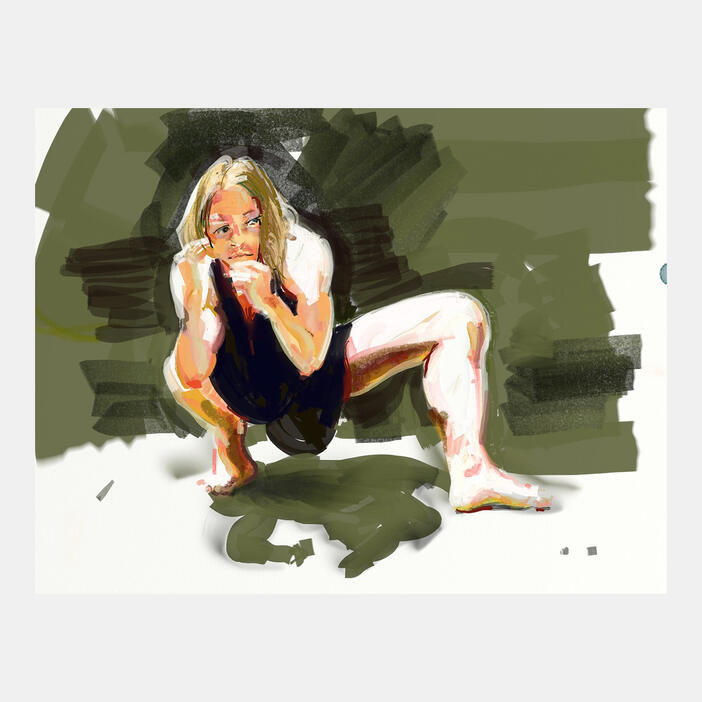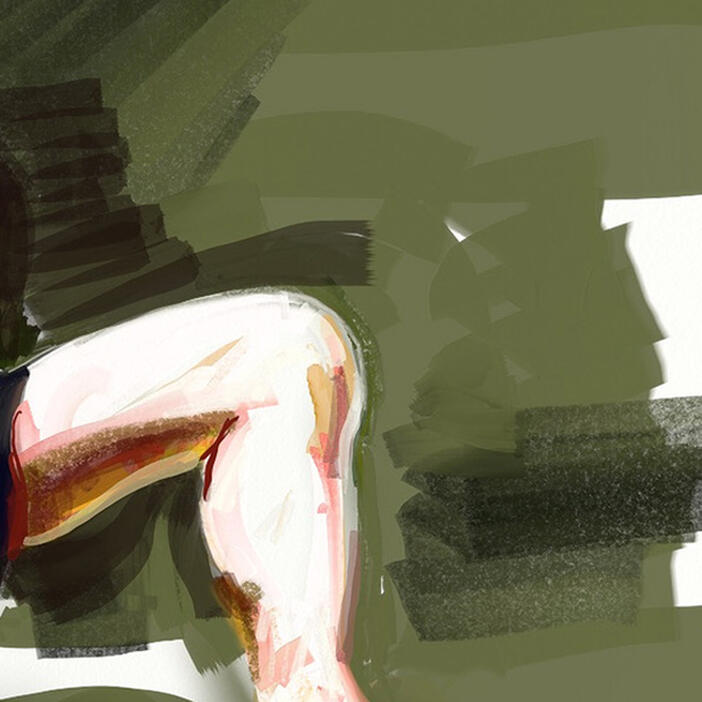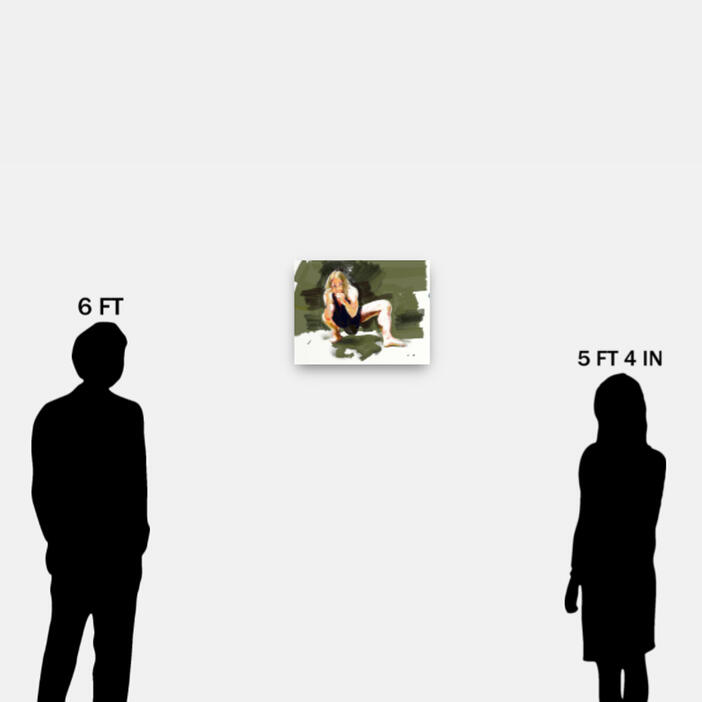 Eric Fischl: Crouching Dancer (2021)
Price AUD$2100.00 | Limited Edition Price CAD$2000.00 | Limited Edition Price £1100.00 | Limited Edition Price T1500.00 | Limited Edition Price USD$1500.00 | Limited Edition
Archival Inkjet on Paper
17.00 x 22.00 in
43.2 x 55.9 cm
Edition of 30
This work is signed, dated, and numbered on the front, lower margin
Crouching Dancer is an edition by Tribeca Ball honoree Eric Fischl, created exclusively to benefit the New York Academy of Art. Based on a recent series of dancer paintings by Fischl, the image is charged with tension; in the words of the artist: ""there is nothing more compelling than a woman in a moment of coiled readiness about to spring."" Proceeds from the sale of this edition will go towards supporting the New York Academy of Art's institutional programming.
Eric Fischl is an internationally acclaimed American painter and sculptor. He first gained the art world's attention in the late 1970s for his depictions of the dark side of suburban life. Fischl's paintings from that time dealt with issues of early sexuality and voyeurism against the backdrop of middle-class American life. To this day, Fischl's work is consistent in its exploration of human relationships. His extraordinary achievements throughout his career have made him one of the most influential figurative painters of the late 20th and early 21st centuries.
Fischl's paintings, sculptures, drawings and prints have been the subject of numerous solo and major group exhibitions and his work is represented in many museums, as well as prestigious private and corporate collections, including The Metropolitan Museum of Art, The Whitney Museum of American Art, The Museum of Modem Art in New York City, The Museum of Contemporary Art in Los Angeles, St. Louis Art Museum, Louisiana Museum of Art in Denmark, MusÈe Beaubourg in Paris, The Paine Weber Collection, and many others. Fischl has collaborated with other artists and authors, including E.L. Doctorow, Allen Ginsberg, Jamaica Kincaid, Jerry Saltz and Frederic Tuten.
Eric Fischl is also the founder, President and lead curator for America: Now and Here. This multi-disciplinary exhibition of 150 of some of Americaís most celebrated visual artists, musicians, poets, playwrights, and filmmakers is designed to spark a national conversation about American identity through the arts. The project launched on May 5th, 2011 in Kansas City before traveling to Detroit and Chicago.
Fischl is a Fellow at both the American Academy of Arts and Letters and the American Academy of Arts and Science. He lives and works in Sag Harbor, NY with his wife, the painter April Gornik.