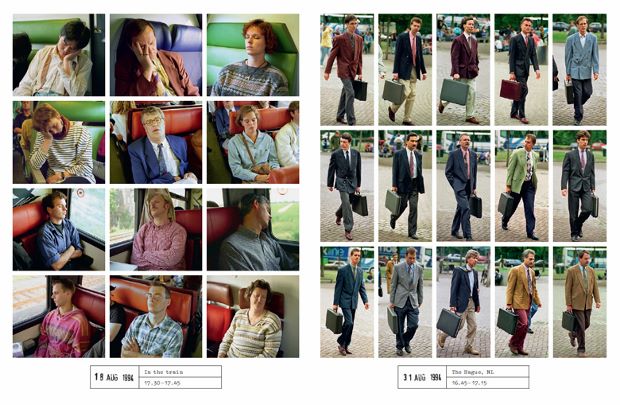 Hans Eijkelboom's anti-fashion shots head to Paris
Colette stages show based on Eijkelboom's People of the Twenty-First Century as part of Paris Photo
Hans Eijkelboom's pictures undermine the very ideas behind fashion. After all, who can believe the subtle promises of individuality and differentiation made by the clothes industry when you look at the grids of pictures in Eijkelboom's new book, People of the Twenty-First Century, each shot in the same place during a two-hour window. Everyone looks so similar.
Nonetheless, the photographer will be the toast of the fashion industry's capital next month, with not one but two shows timed to coincide with Paris Photo, the international photography fair which takes place from November 13-16 in the city's Grand Palais.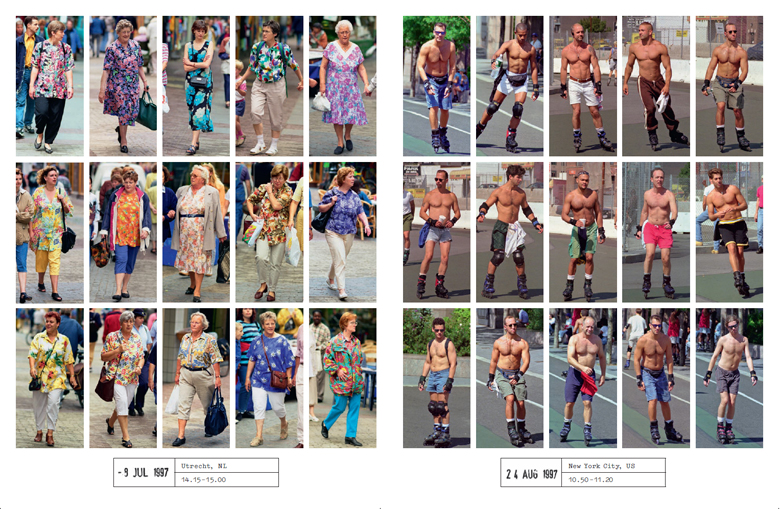 Colette, one of Paris' coolest fashion lifestyle stores, will be showing Eijkelboom's pictures in its gallery, 2 – 29 November. Visit on the evening of 13 November to hear him talk with the great photo curator Erik Kessels, and sign some books.
The photographer will also be signing books at Dirk Bakker Books within the fair itself 6-8pm on 14 November. Additionally, a few minutes across town at the Centquatre cultural centre, Kessels and Eijkelboom come together again, to restage Small Universe, the Dutch photography exhibition Kessels presented at Recontres d'Arles earlier this year, for a longer run, 13 November 2014 - 4 January 2015. Read this interview with Erik, wherein he describes the show and Hans's place within it.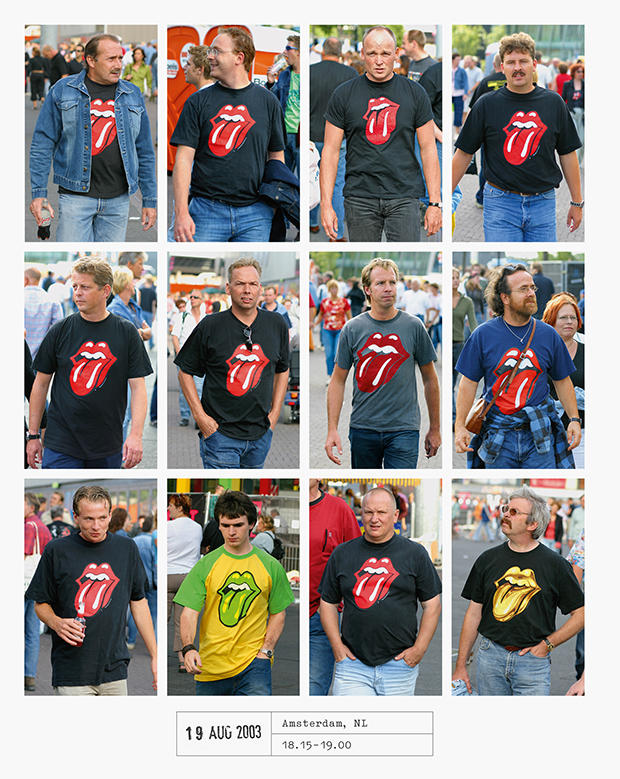 Meanwhile, across the border in Belgium, at Antwerp's M HKA art museum, Eijkelboom's photographs join pieces by Francis Alÿs, Antoni Muntadas, Hermann Pitz in an 'intervention' by the Russian-born artist Olga Chernysheva, combining her own work with others in a lively group show. The exhibition, which runs 24 October 2014 - 15 January 2015, will be "a commentary on different understandings of vision: as something both physical and mental, both individualised and socially engaged."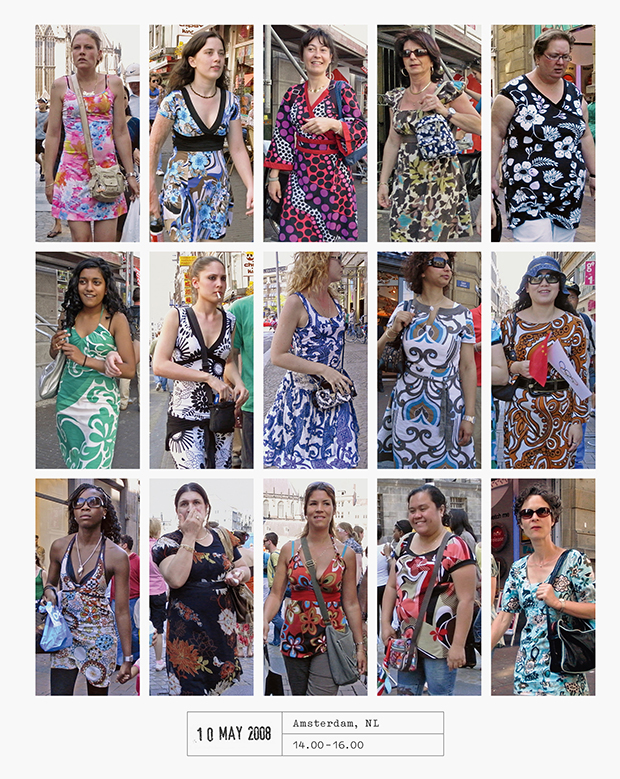 Hans sounds like a good fit for this exhibition. Read this interview with him, to hear him explain why everything he does relates back to notions of identity; and to see more of this incredible photo series, buy a copy of People of the Twenty-First Century Here.