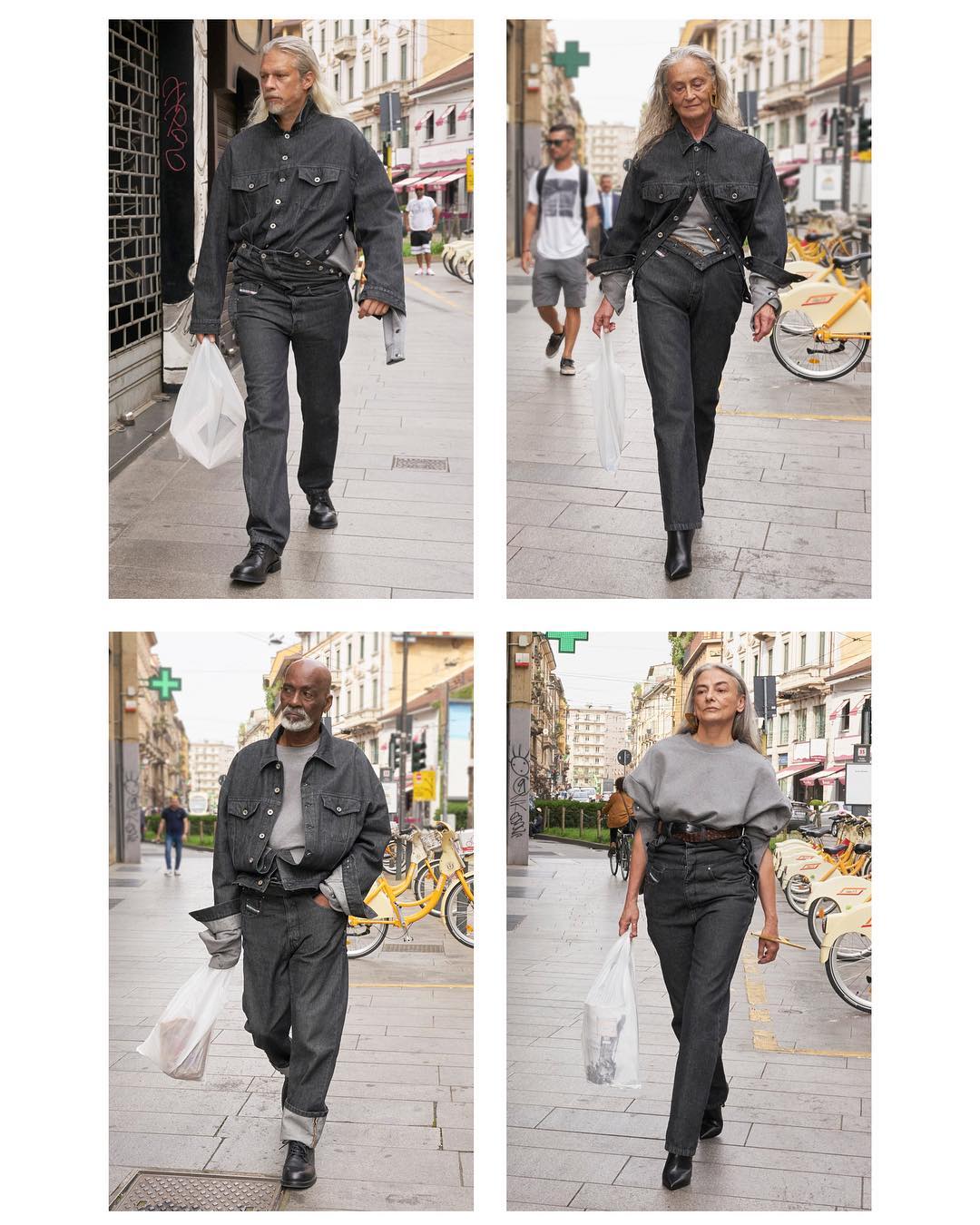 Diesel's latest look is inspired by a Phaidon book!
Italian fashion brand asked Hans Eijkelboom to shoot new lookbook after seeing People of the Twenty-First Century
The Dutch artist Hans Eijkelboom is not a fashion photographer. His photo series, shot during strictly-limited, two-hour long sessions on the streets of Western cities - and gathered together and published by Phaidon in 2014 in a book, People of the Twenty-First Century - captures people as they truly dress.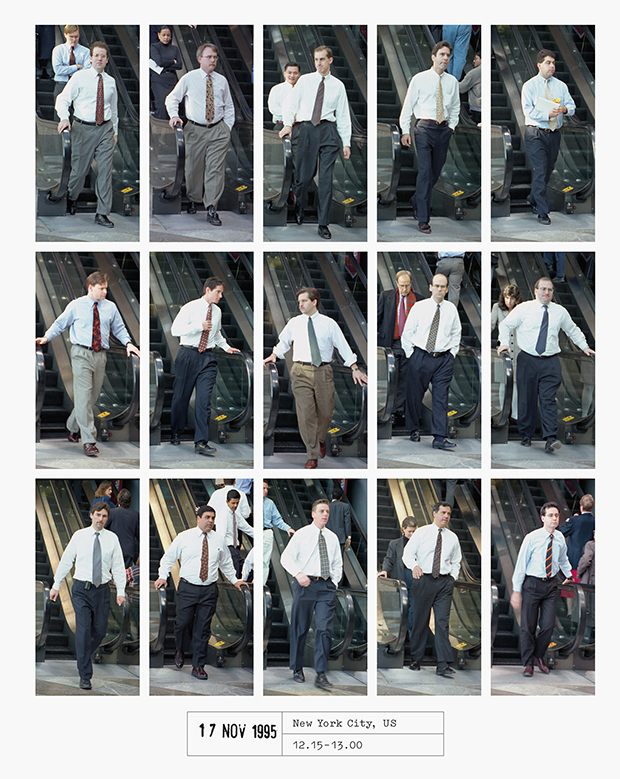 In Eijkelboom's pictures, we are not the stylish individuals we might picture while leafing through a glossy magazine. Instead, his photo grids, in which every subject appears to be wearing the same clothing – be it polka-dot blouses, business suits, or Rolling Stones t-shirts – demonstrates how rigidly uniform we, and our dress, have become.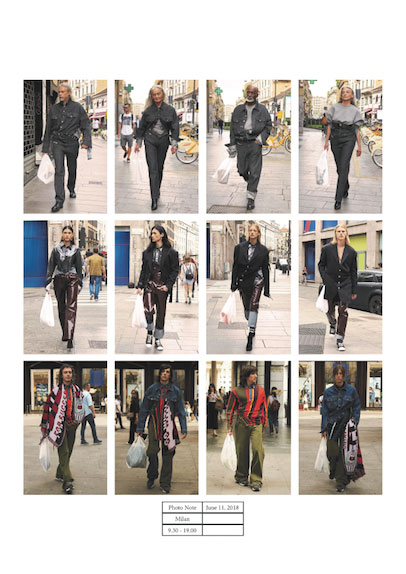 Despite this, some in the fashion world have taken a liking to Eijkelboom's flourish-free images. Diesel's new Red Tag Project collection has been created by the Belgian designer Glenn Martens. The collection – like Eijkelboom's photography – doesn't focus on fashion's chic functionality, but instead zeroes in on what might be called 'fashion fails', with mismatching buttons, and jagged, asymmetric cuts.
When it came to shooting the lookbook for the new clothes line - a handbook that traditionally showcases a label's new collection and shows it off worn at its best - Martens requested that Eijkelboom shoot the clothes on unknown models in the style of his Phaidon book People of the Twenty-First Century. Eijkelboom's images "obviously resonated with Martens," Vogue reports.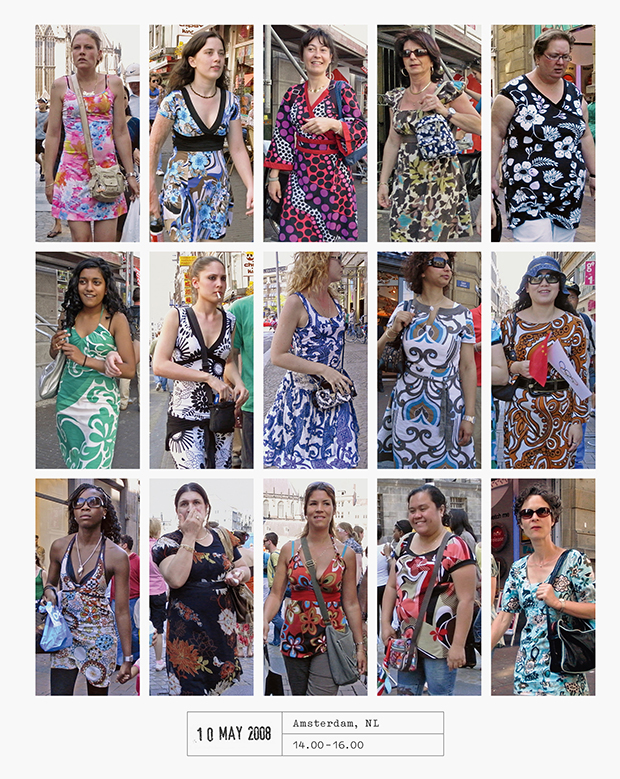 And while there may be a little less serendipity in these pictures, Eijkelboom still manages to capture some of our contemporary herd instinct. To see many more Eijkelboom images, both stylish and rather less so, order a copy of People of the Twenty-First Century here. Meanwhile, for more on the positive creative importance of mistakes, get Erik Kessels Failed It!.