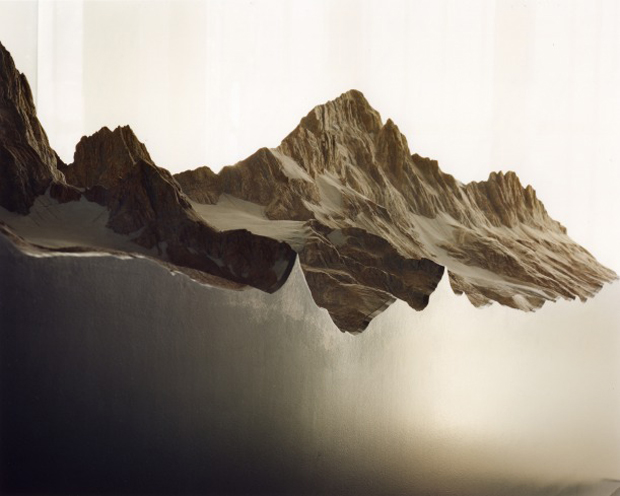 Naoya Hatakeyama's landscapes of life
SFMOMA's association with Japanese photography continues with first US solo show for Naoya Hatakeyama
The San Francisco Museum of Modern Art (SFMOMA) has had a strong link with Japanese photography dating back to its 1999 retrospective of the work of Daido Moriyama. Now, curator Lisa Sutcliffe has put together an exhibition of the work of Naoya Hatakeyama, a photographer she describes as one of the most interesting Japanese artists working right now but who's currently not that well known outside Japan. Sutcliffe travelled to Japan to meet the photographer in March 2011, when the tsunami struck, destroying Hatakeyama's hometown of Rikuzentakata and killing his mother.
The show that Sutcliffe and Hatakeyama were about to discuss was transformed by those events. The result is Natural Stories, which opened at the weekend, organised in cooperation with the Tokyo Metropolitan Museum of Photography. It features more than 100 photographs and videos, all with a focus on the artist's landscape work.
"All of his work is looking at landscapes in transition. It draws on the tradition of the sublime, so even when the work is peaceful there's always this quality of on-the-verge-of-change," Sutcliffe says.
The earliest work in the show comes from Hatakeyama's Lime Hills series, which the artist began in 1986. Those photographs of a landscape shaped by a desire for the natural resources within are, says Sutcliffe, a sort of jumping-off point for the career that followed. "You look at these landscapes where humans have interacted with the landscape, and you see the pictures after the tsunami, and just how much nature really does still have power over us." The show runs at the San Francisco Museum of Modern Art until November 4, 2012.