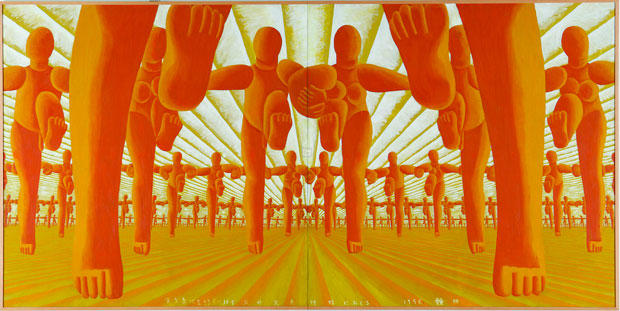 MoMA captures Tokyo's post-war Avant-garde
New MoMA show examines the Japanese capital's avant-garde art scene during the boom years 1955 - 1970
From the space-age comics of Astro Boy to the super-bright pop paintings of Takashi Murakami, contemporary Japanese art does have something of a recognisable international image.
However, a forthcoming show at New York's Museum of Modern Art switches focus from the country's well-known popular culture, to concentrate instead on modernist and Post-modernist art movements in the Japanese capital during the boom years after the war. Tokyo 1955-1970: A New Avant-Garde (18 Nov 2012 - 25 Feb 2013), presents 'Tokyo's complex, intimate, and often confrontational relationship with the artistic productions it hosted.' The exhibition charts the city's massive growth, as well as the belated influence of Western movements such as Constructivism and Surrealism, which were felt more fully in the east Asian mega city after World War II.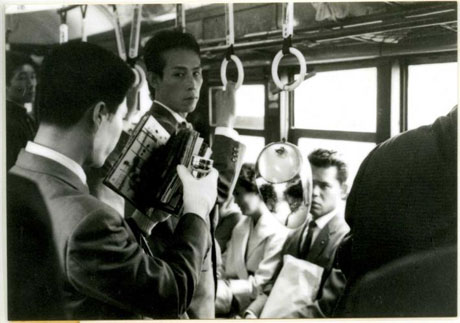 This isn't a simplistic, post-war survey either. As Doryun Chong, associate curator of painting and sculpture at MoMA notes in his essay to accompany the show, Tokyo's town planning and the growth of international travel influenced the city's artists almost as much Hiroshima's bombing and the subsequent occupation.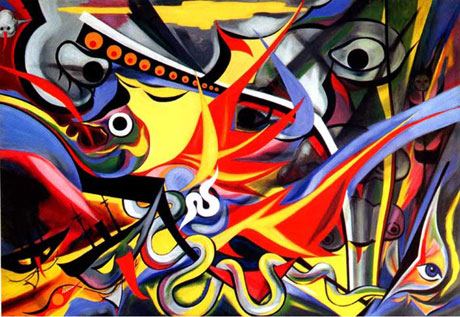 Taking in film, performance, painting, photography and sculpture, the show includes Nakanishi Natsuyuki's baffling sixties art happenings on the city's commuter trains; Okamoto Taro's Men Aflame, a kind of technicolour Guernica painted in protest against US nuclear testing on Bikini Atoll; Ay-O's Pastoral, a vivid evocation of automated society; as well as works from better-known Japanese artists of the period such as Yoko Ono and Phaidon photographer Daido Moriyama.
Taken together, it sounds like a brilliant, timely, engaging exhibition. To find out more, go here. And for more on Japanese culture, take a look at both our Moriyama book, and Japanese Style, a unique handbook that aids an understanding of Japanese culture through its architecture, arts, crafts, cinema and literature.