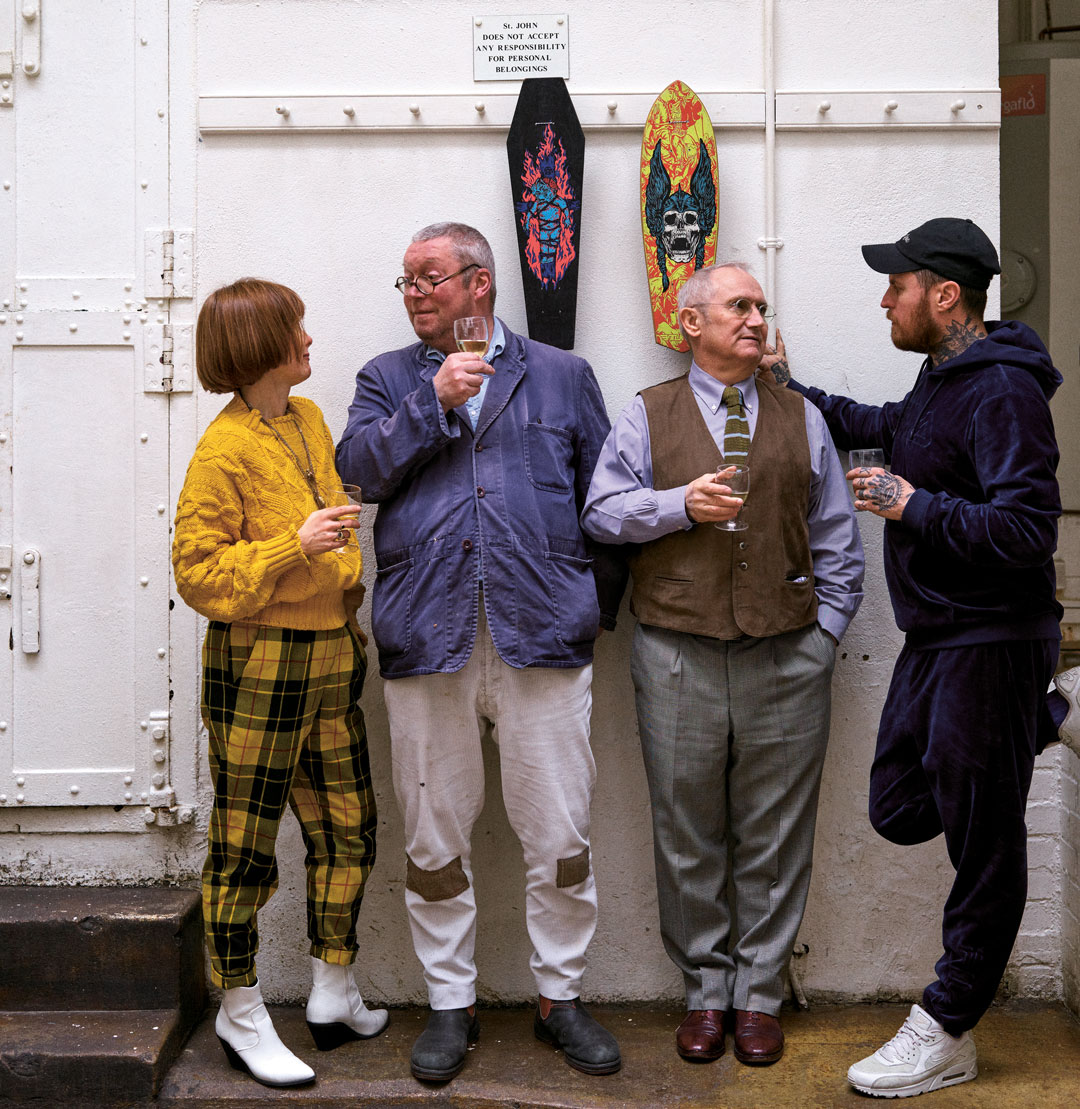 Fergus Henderson on Black Axe Mangal and the importance of the 5am tequila haze
The restaurant world legend says chefs should act like whales and suck it all in - and he thinks Black Axe Mangal's Lee Tiernan sets a great example!
Fame isn't always a great ingredient for chefs. Just ask Fergus Henderson. As the founder of London's St JOHN restaurant writes in his introduction to our new book, Black Axe Mangal, a public persona can get in the way of personal expression and creativity.
"Other people's perception of us is quite different to our own," writes Henderson. "The more you are written about and photographed, the more this other character takes hold in the public consciousness.
"In my case I watch the progress of the public Fergus Henderson with interest, torn between dismay at the portrayals of a Tweedledee, Pooh Bear–like demeanour which I only vaguely recognize as me."
Henderson makes sure that public self never really takes over. "My interior passions remain thrillingly my own," he writes. "I am like Clark Kent, but my glasses stay on (gathering steam) and my superpower is a tireless capacity for too much tequila and 5 a.m. dancing."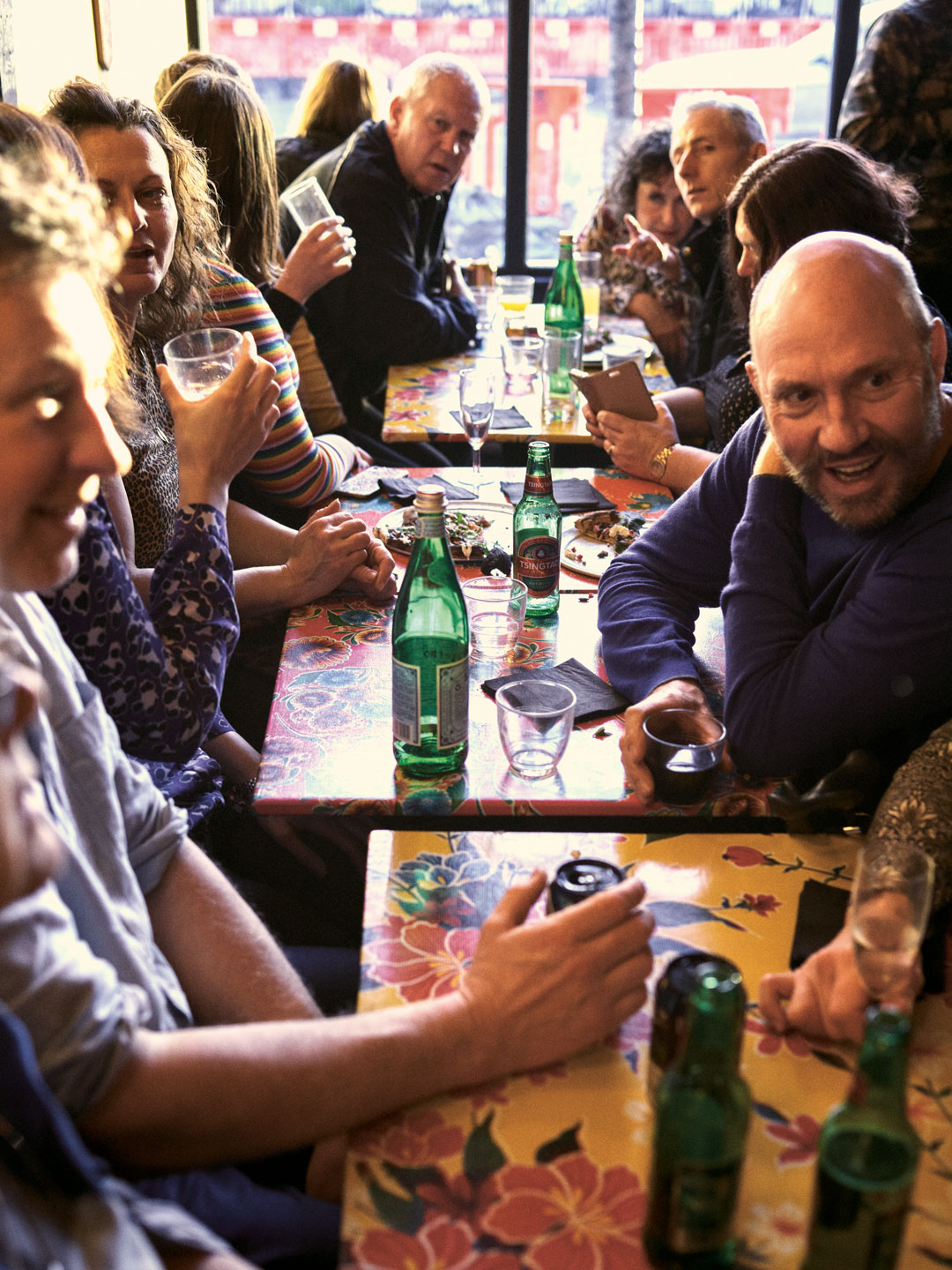 Where does Henderson's wild, private side take over? At his old head chef Lee Teirnan's new restaurant, Black Axe Mangal. "I find Black Axe Mangal to be an excellent starting point for such a transformation," he writes.
That's certainly one reason to love Teirnan's wild, informal restaurant, which the chef founded four years ago in North London, and is today known for its open-fire cooking, underused ingredients, and vibrant skate-culture décor. But Henderson doesn't just admire Tiernan for his successful restaurant, but also for his omnivorous culinary intake.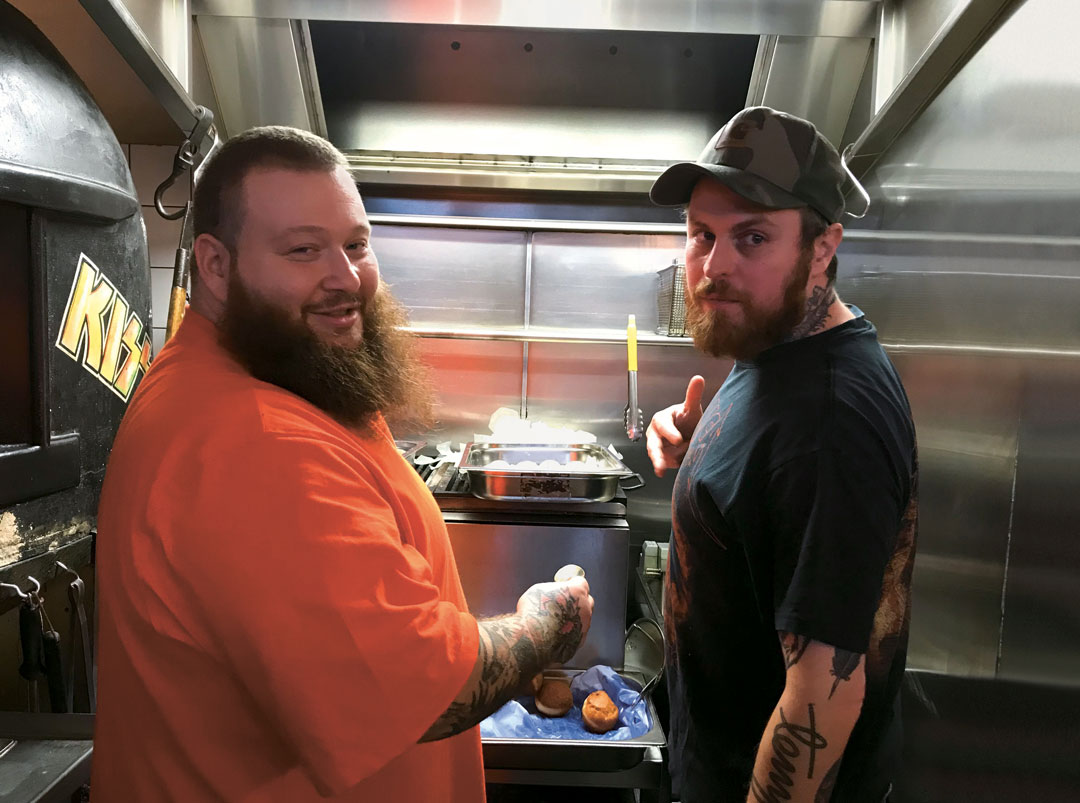 "I have often said that a chef should make like a whale, keeping their hungry mouth wide open for the plankton of ideas," Henderson writes. "That sifting mechanism is vital – tune in to the vibrations around you! Go out late in strange cities; if you choose your companions well then inspiration is just as likely to strike in the 5 a.m. tequila haze as it is when chained to the oven, and no one knows this better than Lee."
Henderson knows that Tiernan has reworked some classic St JOHN dishes at Black Axe Mangal; some even appear in our book. However, he's also aware that the chef has come a long way since cooking at Henderson's place.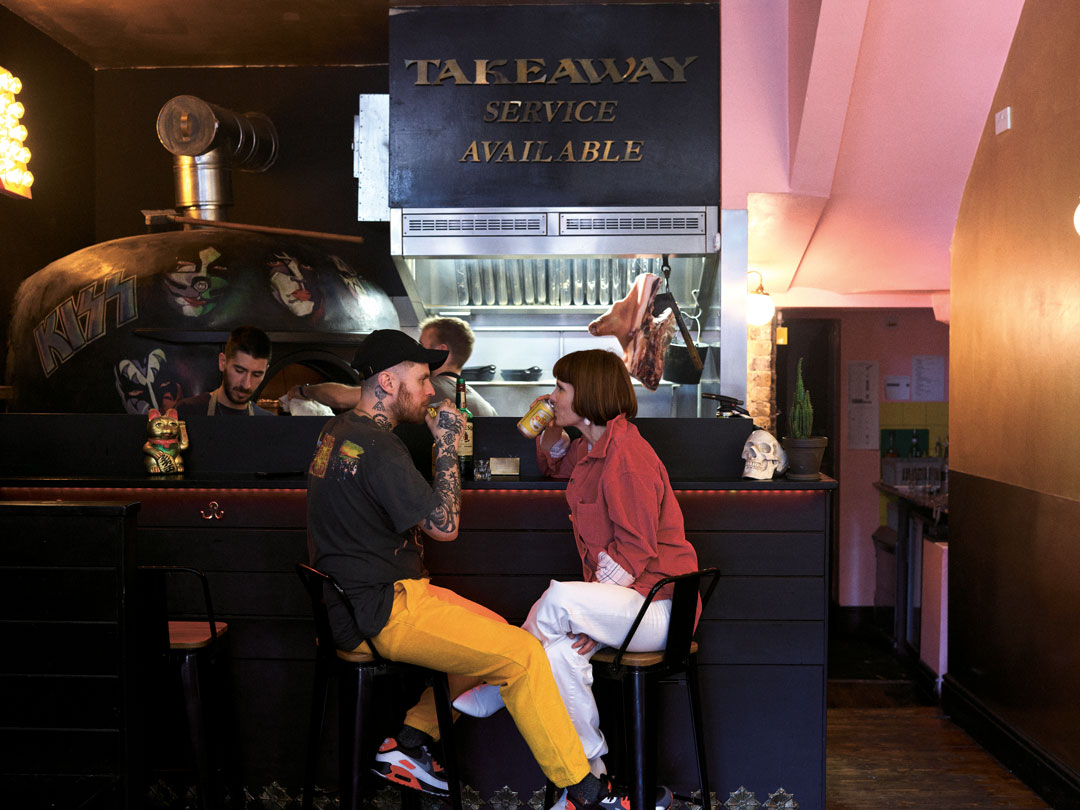 "St. JOHN has been part of his plankton – a nutritious contribution to his might – but his diet has been varied and he has always been totally, admirably and wonderfully himself," he writes. "Where St. JOHN plays no music, Black Axe Mangal resounds with it. Where St. JOHN's tablecloths and walls are white, Black Axe is loudly blousy with plastic flowers. There is something of the religious cult about it, recruiting by sensory overload, hot and loud, heady and delicious. Its followers are fervent.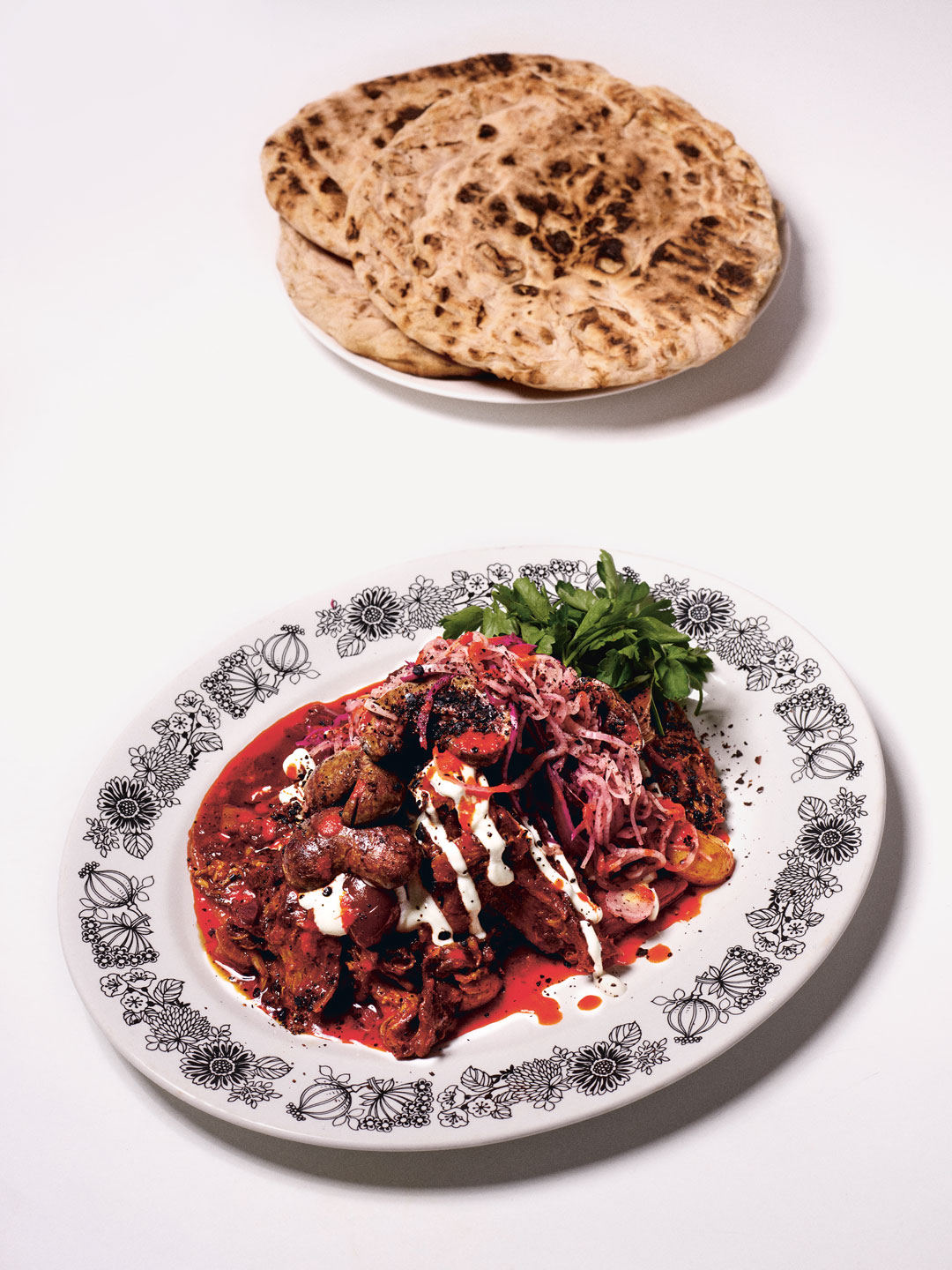 Having drawn from such a wide range of influences, Teirnan has won over such followers, because he has maintained a strong sense of himself and his own, internal ambitions. "The most extraordinary thing about Lee has always been his determination," writes Henderson. "He has always known exactly what he wanted. He has the most remarkable clarity and sense of purpose and, with his wife Kate, their private passions are joyfully expressed in their restaurant.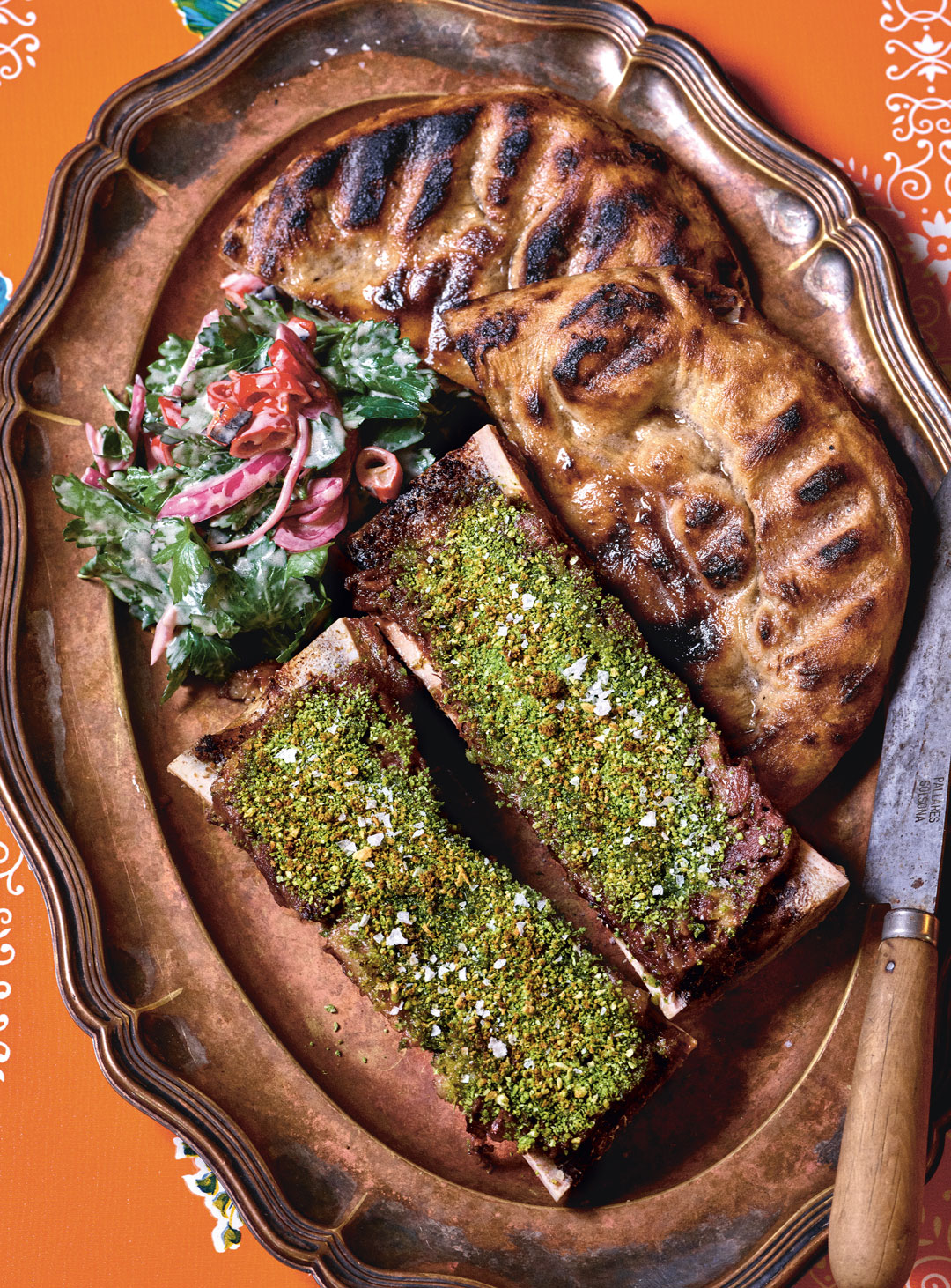 "Lee is a master of the crispy pig skin, a squid-ink dark magician. There is a cosmic riot of glitter, the taming of amorphous tofu and the heady hit of numbing spice. Lee has borrowed my bone marrow, my cod's roe, my pig's blood, but they are not what shape him. We are part of a fraternity but he has never sacrificed a sense of ambitious certainty and shameless self. I am proud to be a mother hen, nurturing my chicks and sending them out into the world to see what form they take. Lee has become a hard rock eagle – but that is exactly the bird that he has always been."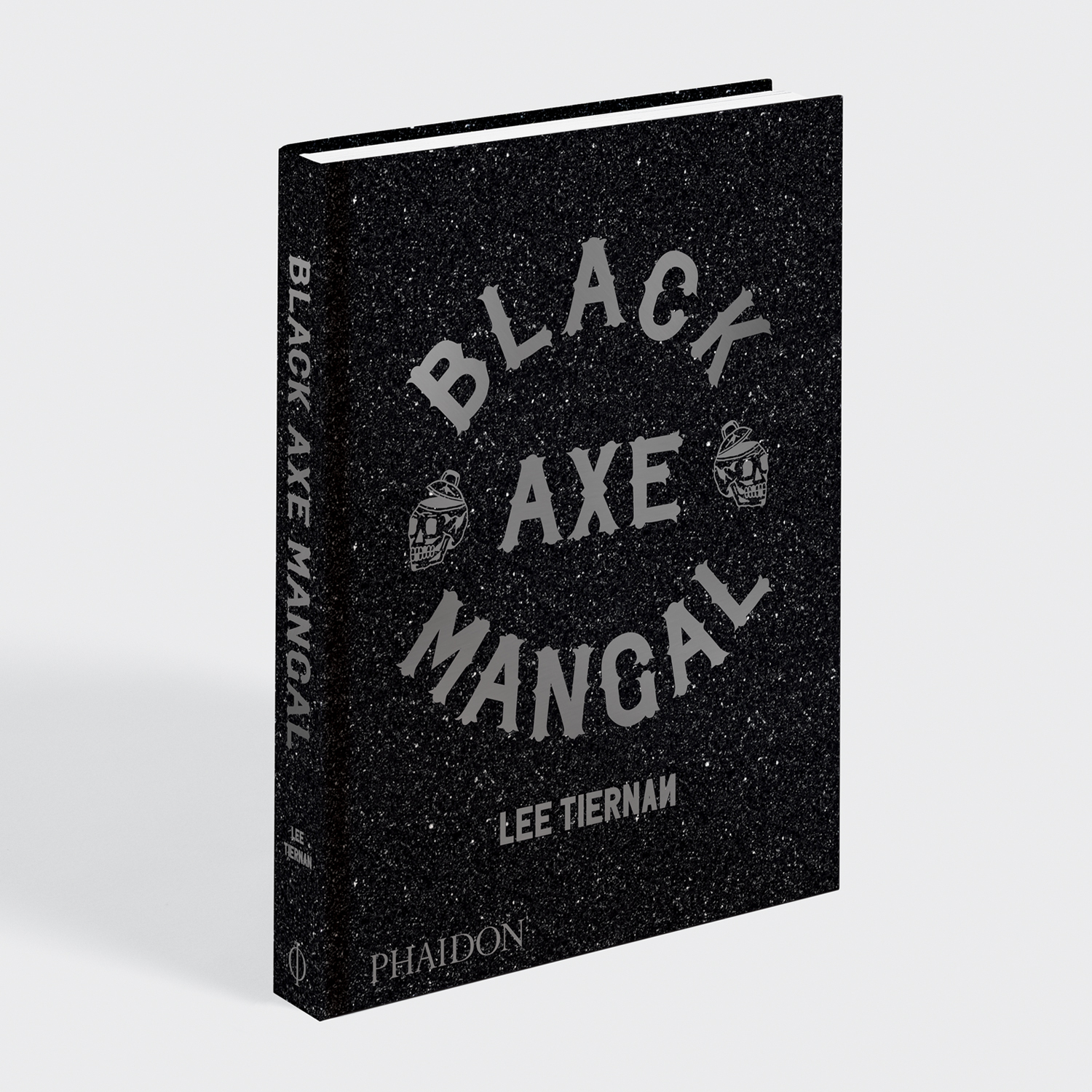 For more on Tiernan's omnivorous take on open-fire cooking and underused ingredients, as well as his love of music and skate culture, order a copy of Black Axe Mangal here. Meanwhile, for more from Fergus Henderson, take a look at this.