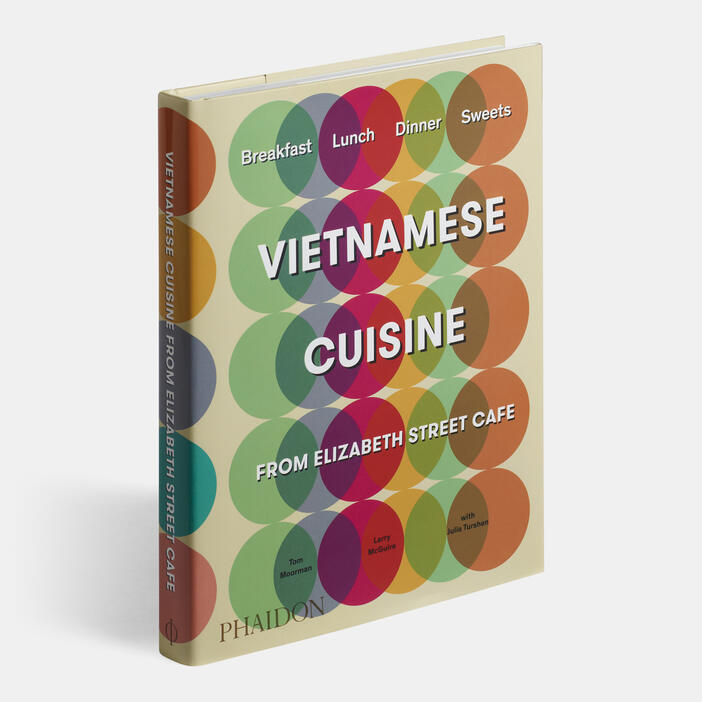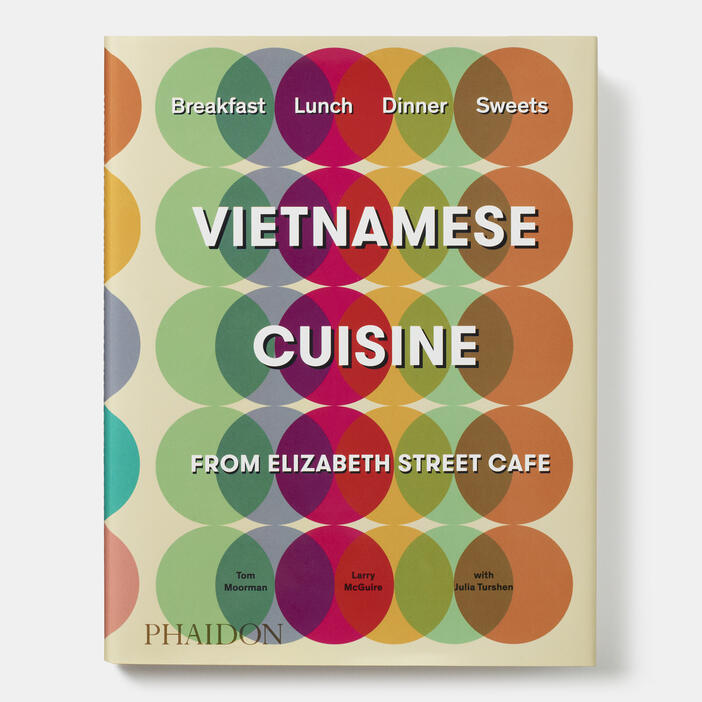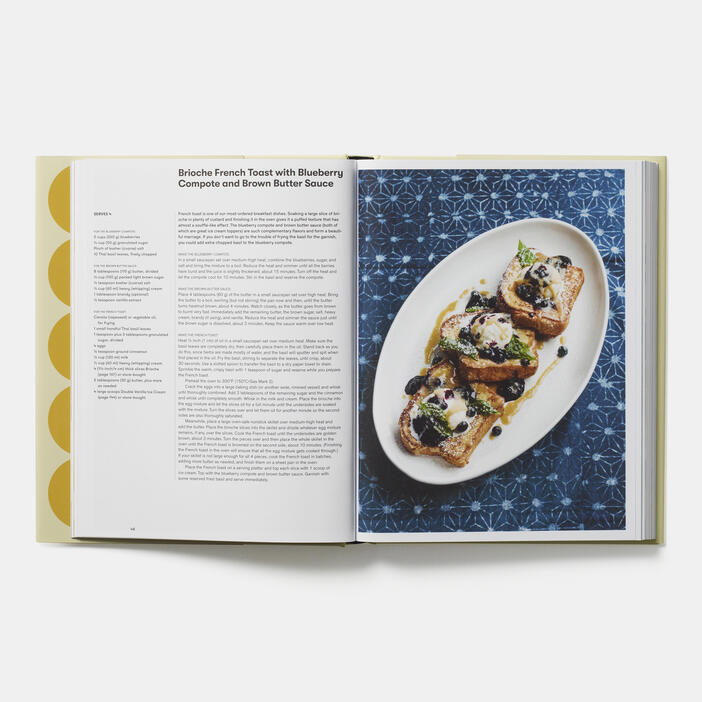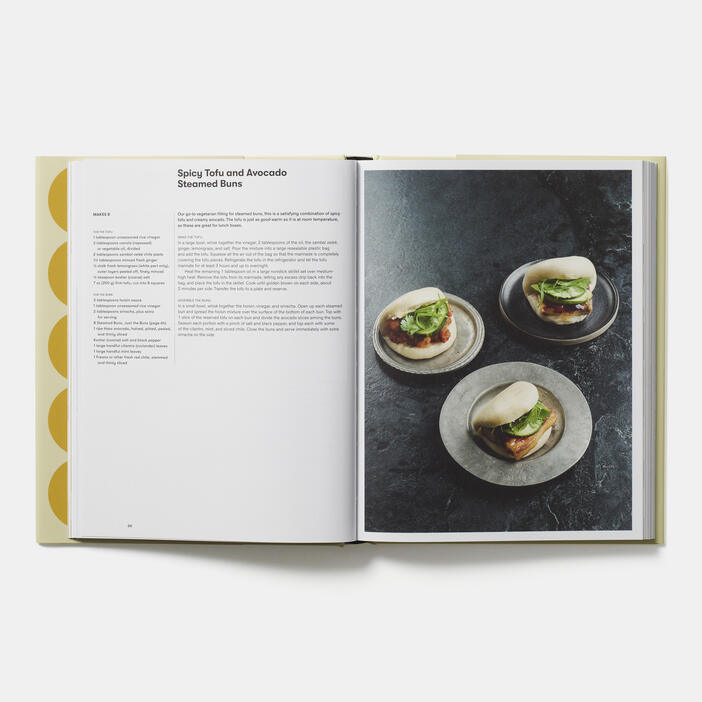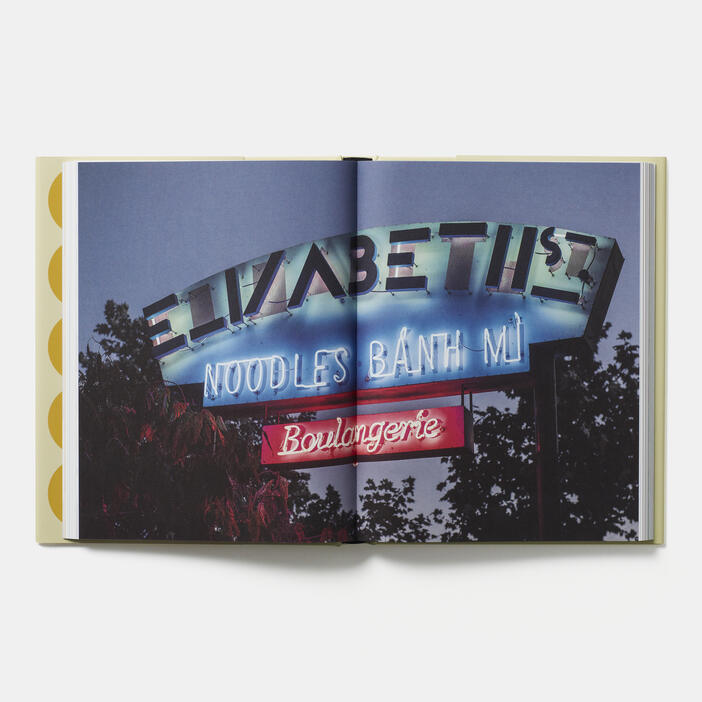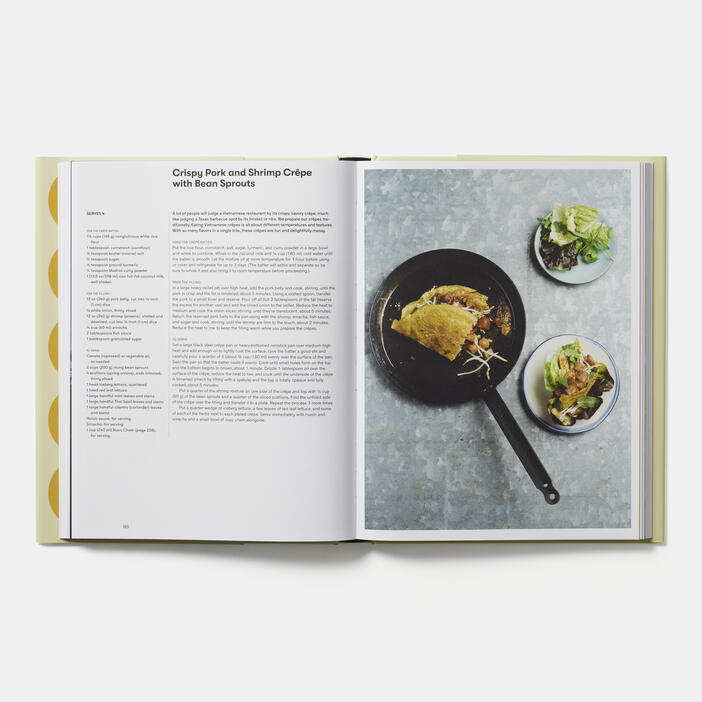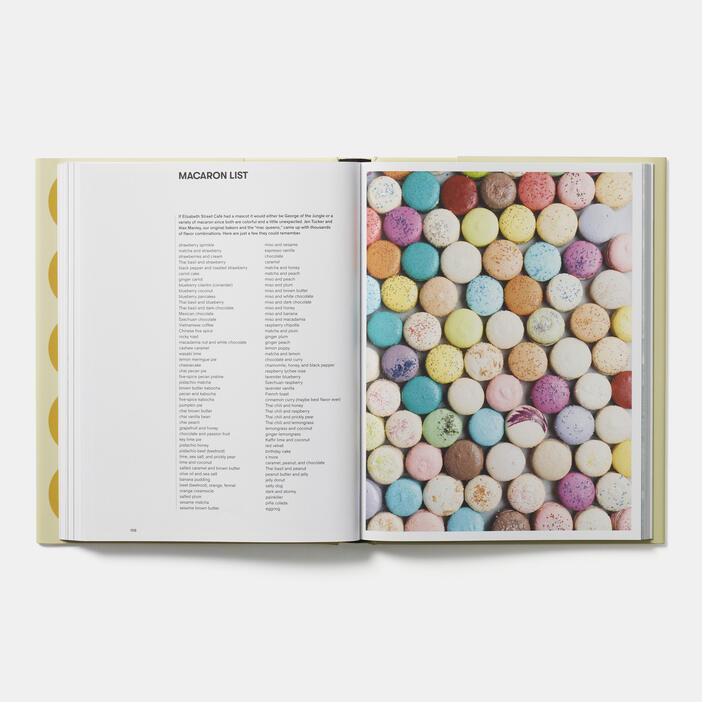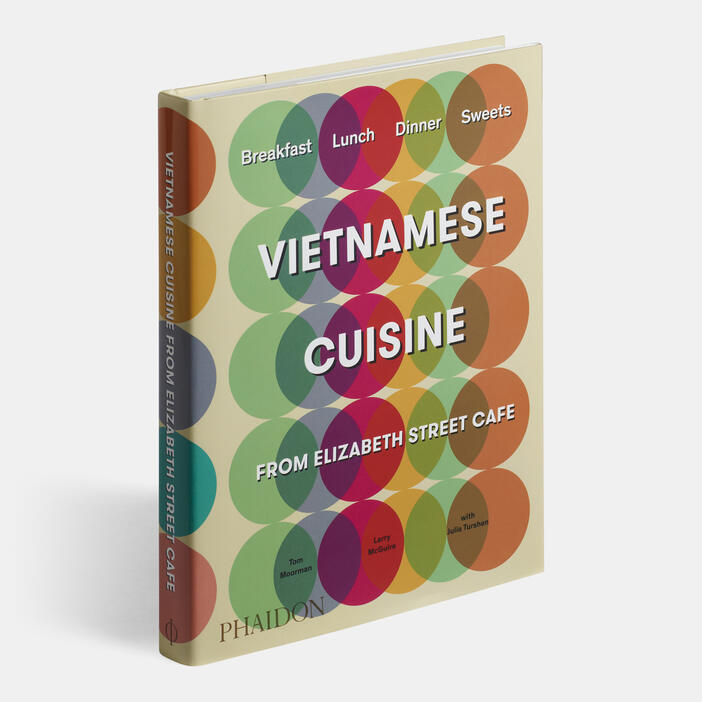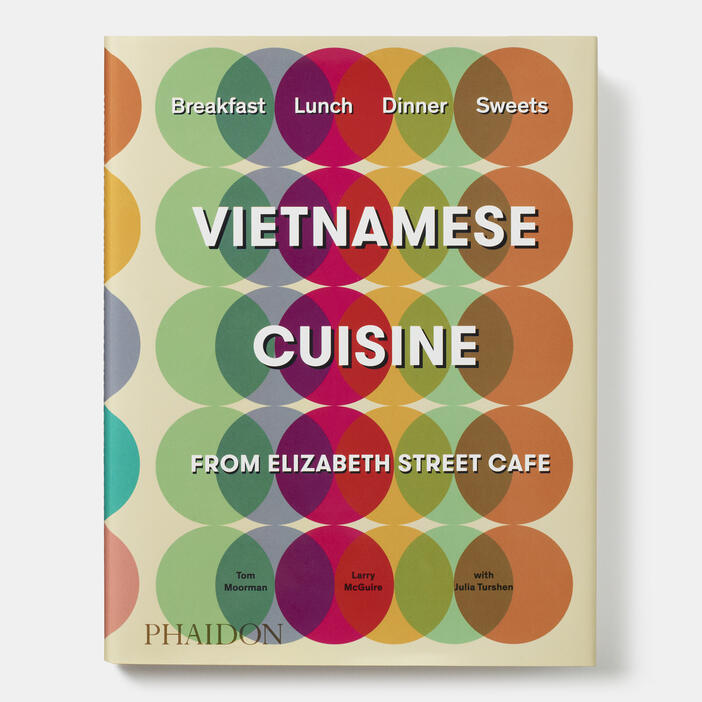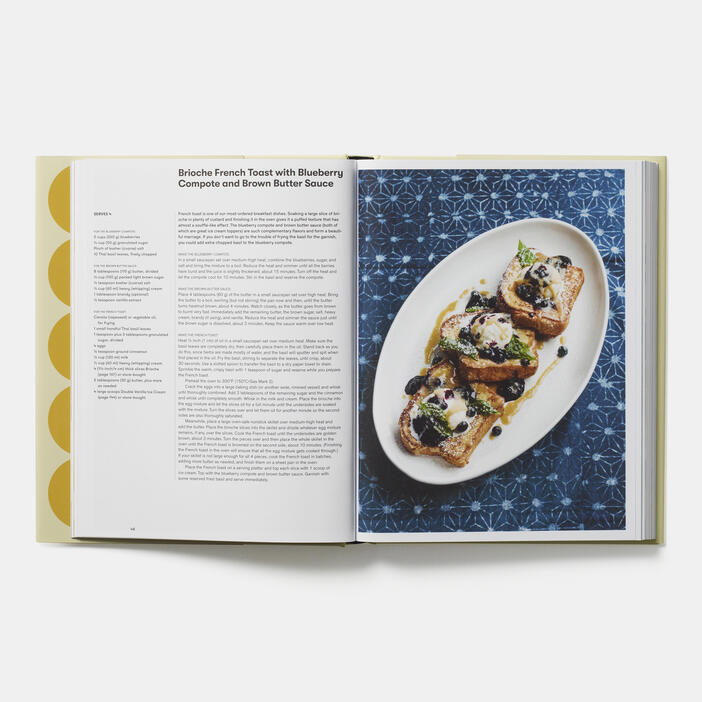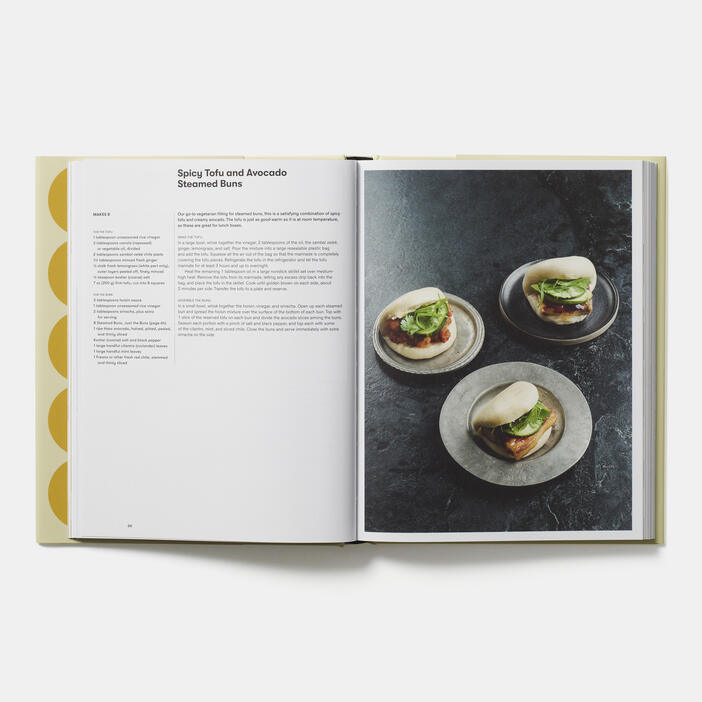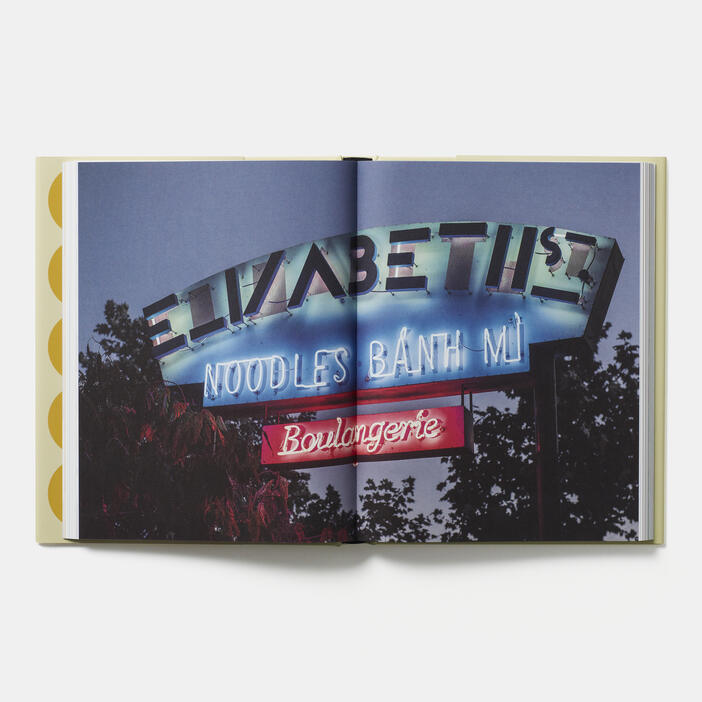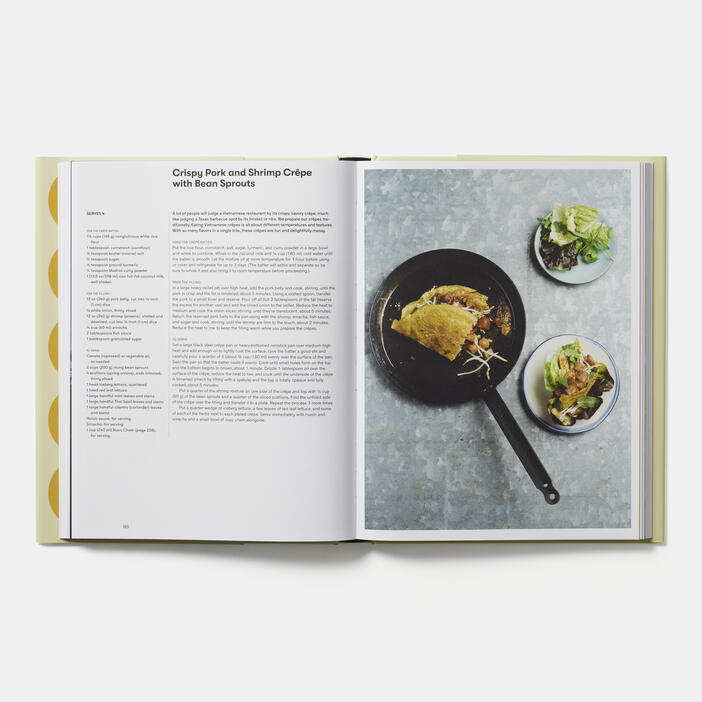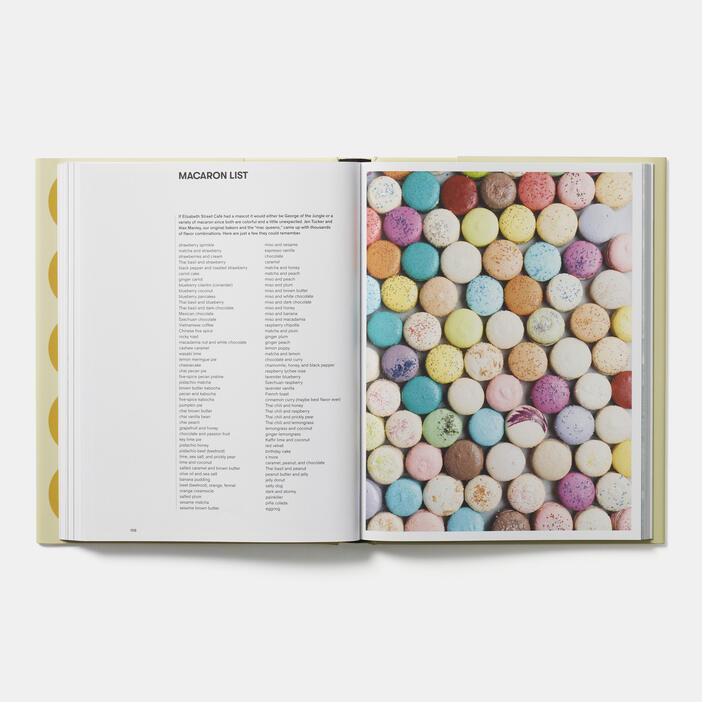 Elizabeth Street Café
Price AUD$59.95 Price £29.95 Price €34.95
French-inspired Vietnamese cooking from the cultural hub of Austin, Texas – recommended by everyone from locals to Bon Appetit to The New York Times to goop.
"A Vietnamese café plus French bakery, Elizabeth Street Café combines the best of two worlds." —goop
Elizabeth Street Café – a celebrated eatery with a devoted following – features French-inspired Vietnamese cooking. Chefs Tom Moorman and Larry McGuire share 100 recipes of beautiful and delicious Vietnamese fare and French baked goods – from Spicy Breakfast Fried Rice and Eggs to Green Jungle Curry Noodles, and Palm Sugar Ice Cream to Toasted Coconut Cream Puffs. The café is always bustling, day and night, inside and outdoors, and it is one of the most photographed restaurants in Austin, Texas.
Specifications:
Format: Hardback
Size: 270 × 205 mm (10 5/8 × 8 1/8 in)
Pages: 240 pp
Illustrations: 100 illustrations
ISBN: 9780714875835
Tom Moorman is a fourth-generation Texan, raised on a cattle ranch in Brady and in San Antonio. He worked with sea turtles in Costa Rica and studied in Puerto Rico, Spain, and Italy, where he met his wife Lauren. After time in Montreal, he returned to Texas in 2004 and landed in Austin. he then became friends and business partners with Larry McGuire. They opened Lamberts in 2006, followed by Perla's, Elizabeth Street Cafe, Fresa's, Clark's, Jeffrey's, Josephine House, and June's All Day. Tom and his family, including daughter Paloma, spend their free time on Austin's trails and water.
Larry McGuire is a native Austinite who dropped out of the University of Texas to cook full time and open restaurants in 2003. He formed McGuire Moorman Hospitality with Tom Moorman in 2009 and they have continued to create some of Austin's favorite restaurants. Larry has a passion for design and tries to preserve and perpetuate the Austin spirit with which he grew up. Larry also owns and operates ByGeorge, an Austin retail institution established in 1979.
Julia Turshen is the author of Small Victories, named a Best Cookbook by The New York Times. She co-authored Spain... A Culinary Road Trip with Mario Batali, It's All Good with Gwyneth Paltrow, Mastering My Mistakes in the Kitchen with Dana Cowin, plus The Kimchi Chronicles, Hot Bread Kitchen, The Fat Radish Kitchen Diaries, and Buvette. She hosted two seasons of Radio Cherry Bombe and has written for Vogue, Bon Appétit, Food & Wine, Saveur, Self, The Washington Post, and The Wall Street Journal. She lives in upstate New York with her wife, dogs, and cat.
"Very excited about this book!"—Marcus Samuelsson
"Vietnamese might not be the first cuisine you think of when eating in Austin, but for banh mi on house-baked bread and hangover-curing pho in oh-so-cool digs, Elizabeth Street Café could change your thinking."—Bon Appétit
"A Vietnamese café plus French bakery, Elizabeth Street Café combines the best of two worlds."—goop
"Elizabeth Street Café in South Austin... takes everyday French and Vietnamese foods - pho, banh mi, croissants, and macarons - and elevates them. Tables are topped with vintage silverware."—The New York Times
"This widely loved Austin all-day café excels at both French desserts and Vietnamese dishes, so with its first cookbook in hand, you can have brioche French toast one day and spicy vegetarian pho the next."—Tasting Table
"It's a want-to-make-everything cookbook."—Bon Appetit Instagram Story
"Uncover the hidden gem of Austin, Texas with Tom Moorman and Larry McGuire as they reveal the French-inspired Vietnamese recipes from Elizabeth Street café."—Kensington & Chelsea Magazine
"Y'all, it is worth it!"—Jenna Hager Bush, TODAY Show with Kathie Lee & Hoda
"Fortunately for us all, the iconic Elizabeth Street Café, Austin's brunch mecca, has recently published its best recipes in a new book. These French-inspired Vietnamese dishes have bright, fresh flavours that will blow your eggy bread clean out of the water... These recipes are rich in flavour but easy to follow - a win for anyone looking to add a little extra kick to their plate."—Refinery29.uk
"Tom Moorman and Larry McGuire team up with food writer Julia Turshen to showcase the fare of their popular Texas eatery."—Centurion
"Elizabeth Street Café, the famous Vietnamese boulangerie in Austin, Texas [...] have released a book with Phaidon that beautifully illustrates their best recipes."—QualityFoodandDrink.com
"The book – from the influential Phaidon Press – features recipes that cover the breadth of the South Austin restaurant's revered Vietnamese cafe/French bakery menu, with vibrant photos from Evan Sung. There's a list of some of the many flavor combinations baked into their famed macarons, along with blueprints for re-creating items like their bánh mì and Green Jungle Curry Noodles."—Austin Chronicle Online
"With recipes for everything from their highly Instagrammed macarons to the scrumptious sticky rice in lotus leaves, the 200-plus page book is an ode to this gem founded by restaurateurs Tom Moorman and Larry McGuire in a colorful bungalow on South First Street in 2011."—Texas Monthly
"If you've not visited ESC in person, pick up their handy new tome and bring a little of their critically acclaimed Austin flavor into your own kitchen. And mouth." —InsideHook
"[The] new cookbook from an Austin institution offers all-day inspiration." —The Daily Meal
"Based on the menu at a celebrated restaurant in Austin, Texas, Vietnamese Cuisine from Elizabeth Street Cafe is a collection of French-tinged recipes covering everything from patisserie to pho. While the fresh and fiery taste of Vietnam is increasingly easy to find on British high streets, it's not yet in the repertoire of many home cooks (although Diana Henry's books include a smattering). That's a pity: many of the recipes in this book are healthy, quick to prepare and intensely flavoured - for example Manila clam and ginger fried rice, or green jungle curry noodles. The French colonial influence is most evident in the sweets and pastries, which include Nutella eclairs and profiteroles with strawberry-yuzu sauce."—TheWeek.co.uk