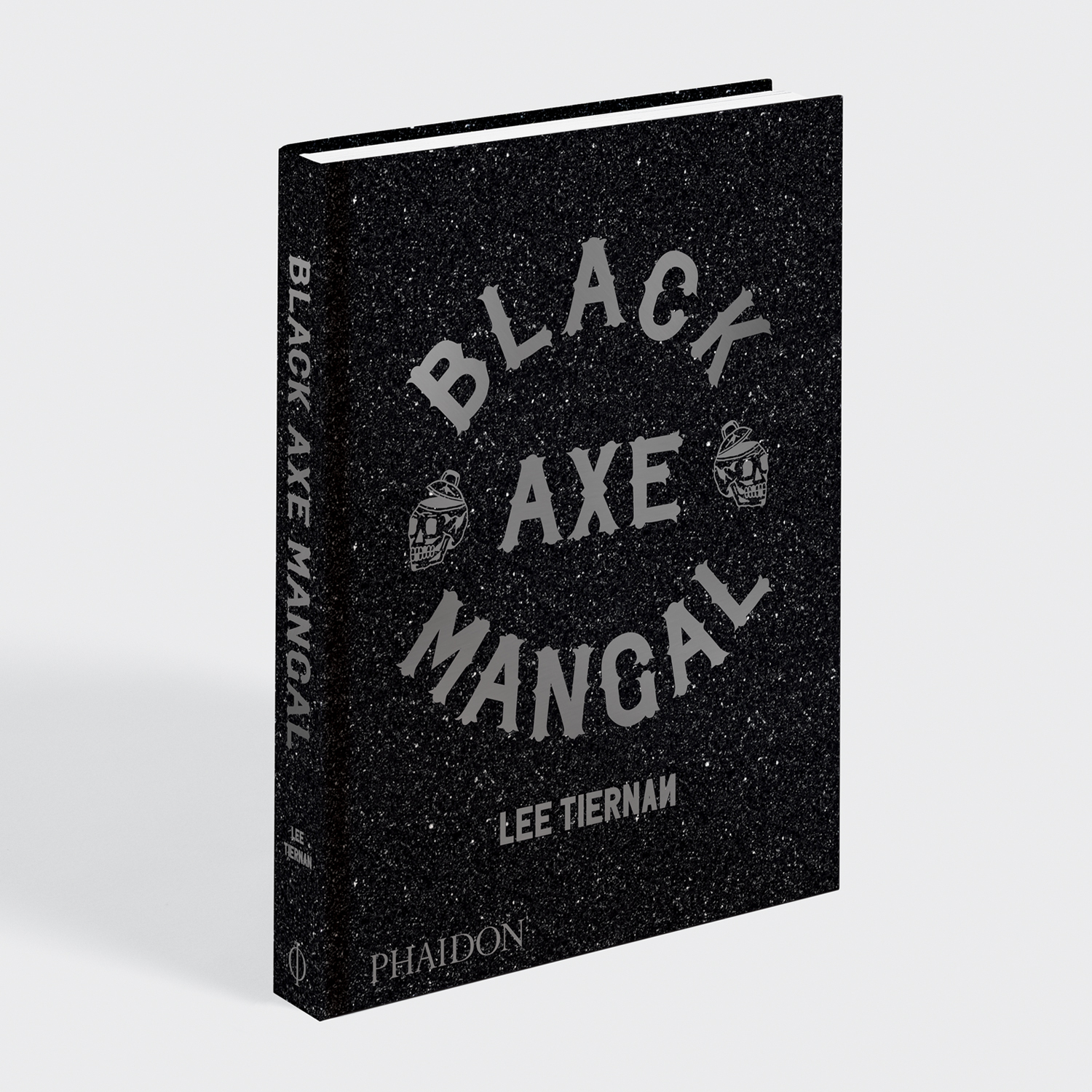 All you need to know about Black Axe Mangal
Feel the heat of Lee Tiernan's fiery London restaurant, known for its flatbreads, flames and smoking techniques
It's not easy to pinpoint the exact moment when the idea for a great restaurant forms in its founder's mind. However, Lee Tiernan can recall the instant he conceived the idea for Black Axe Mangal. It was on Tuesday 3 July 2012, at a kebab shop in Copenhagen, Denmark.
At that time Tiernan was head chef at St. JOHN Bread and Wine, Fergus Henderson's deeply carnivorous, nose-to-tail restaurant in London, and had travelled to the Danish capital to take part in MAD, an annual two-day industry event founded by Noma chef René Redzepi to discuss the future of food and our industry.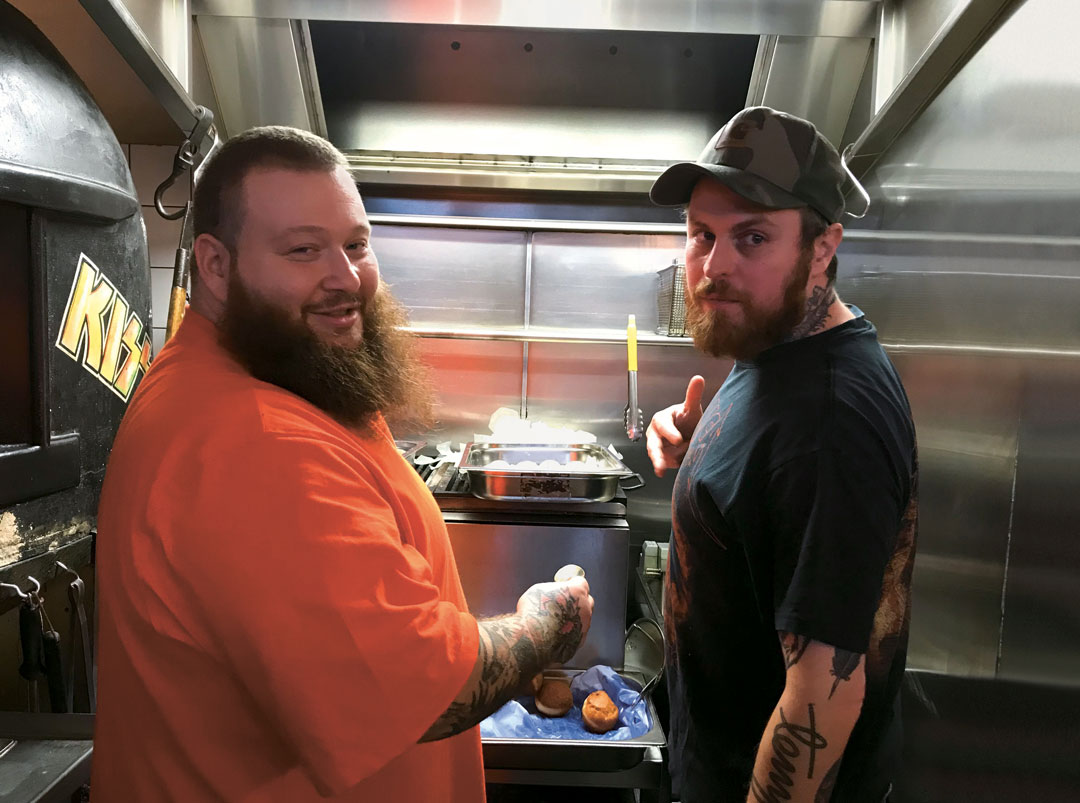 MAD had finished the night before with one hell of a party, and Tiernan found himself wandering the city's streets the following day, deeply hung over, but inspired by Redzepi's guest speakers.
"I walked into the first kebab shop I happened to be passing and ordered a shish," he recalls in his new book, Black Axe Mangal . "While waiting for the kebab I reflected on the symposium; I listened to many fascinating talks and met some incredible people over the weekend. The kebab arrived, and the first bite dragged me back from the brink of oblivion. That kebab satisfied my soul on a level like nothing I had ever eaten before. My mental culinary trajectory started moving in a totally different direction."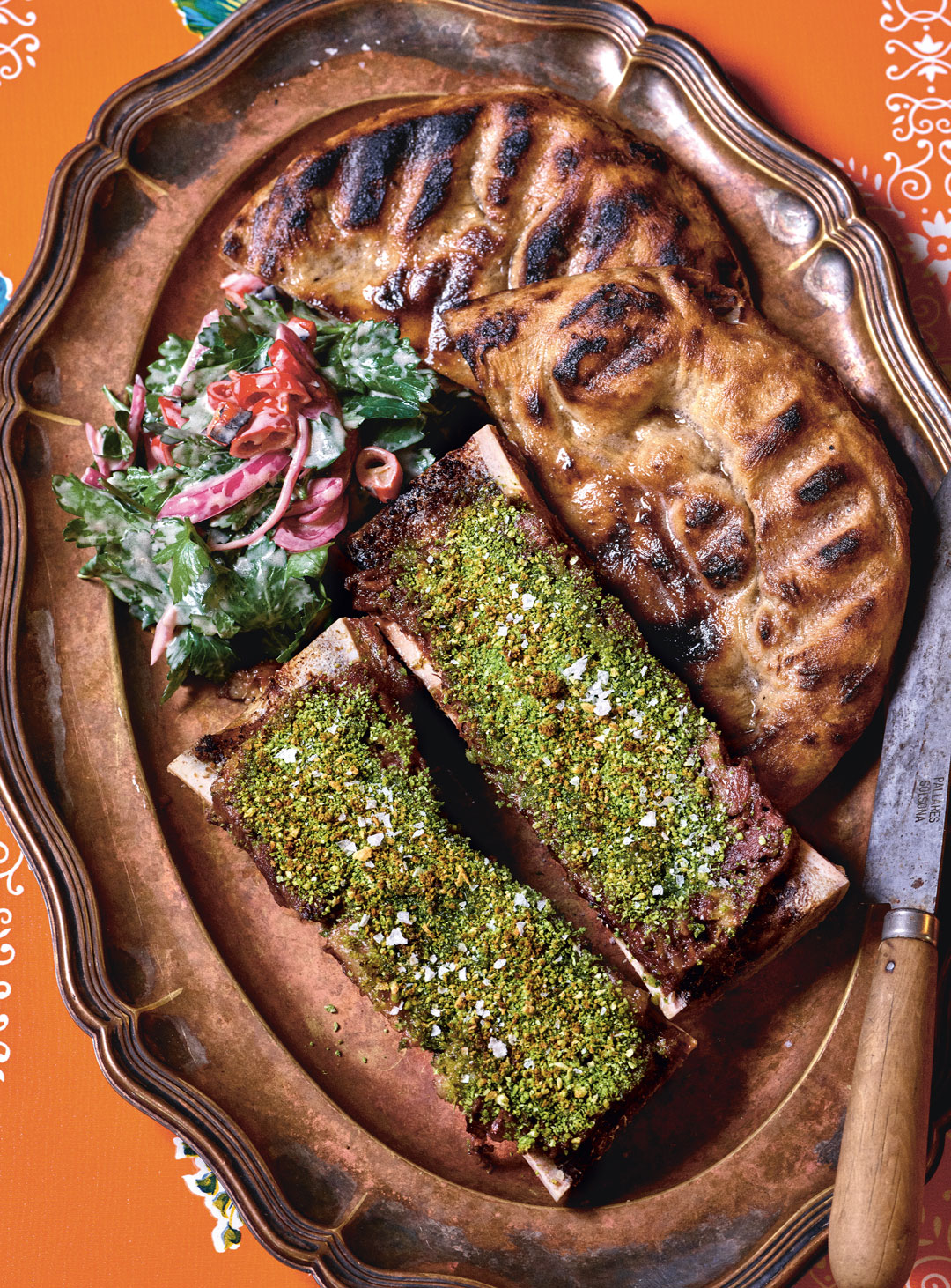 The ultimate destination was Black Axe Mangal, one of the best-loved recent London restaurant opeings. Combining a deep appreciation of well-butchered meat, an enthusiasm for open-fire cooking, plus lots of flat bread, heavy metal and skate-culture graphic design, Black Axe Mangal has found a home among food critics and TV chefs as well as late-night revelers.
In his new book, Tiernan describes his progress from a working class kid on the fringes of London who took so little interest in food that his exasperated mother dumped a bowl of cold Spaghetti Hoops over his head, to a greatly admired patron chef, who has collaborated with Danny Bowien of Mission Chinese and Chad Robertson of San Francisco's Tartine Bakery & Café, among others.
Readers are also introduced to the three pillars of Lee Tiernan's cooking: smoking, grilling and breads. With step-by-step explanations of key techniques, mostly photographed in Lee's home kitchen and garden, fans of the restaurant will finally have the opportunity to learn the secrets behind its most iconic dishes.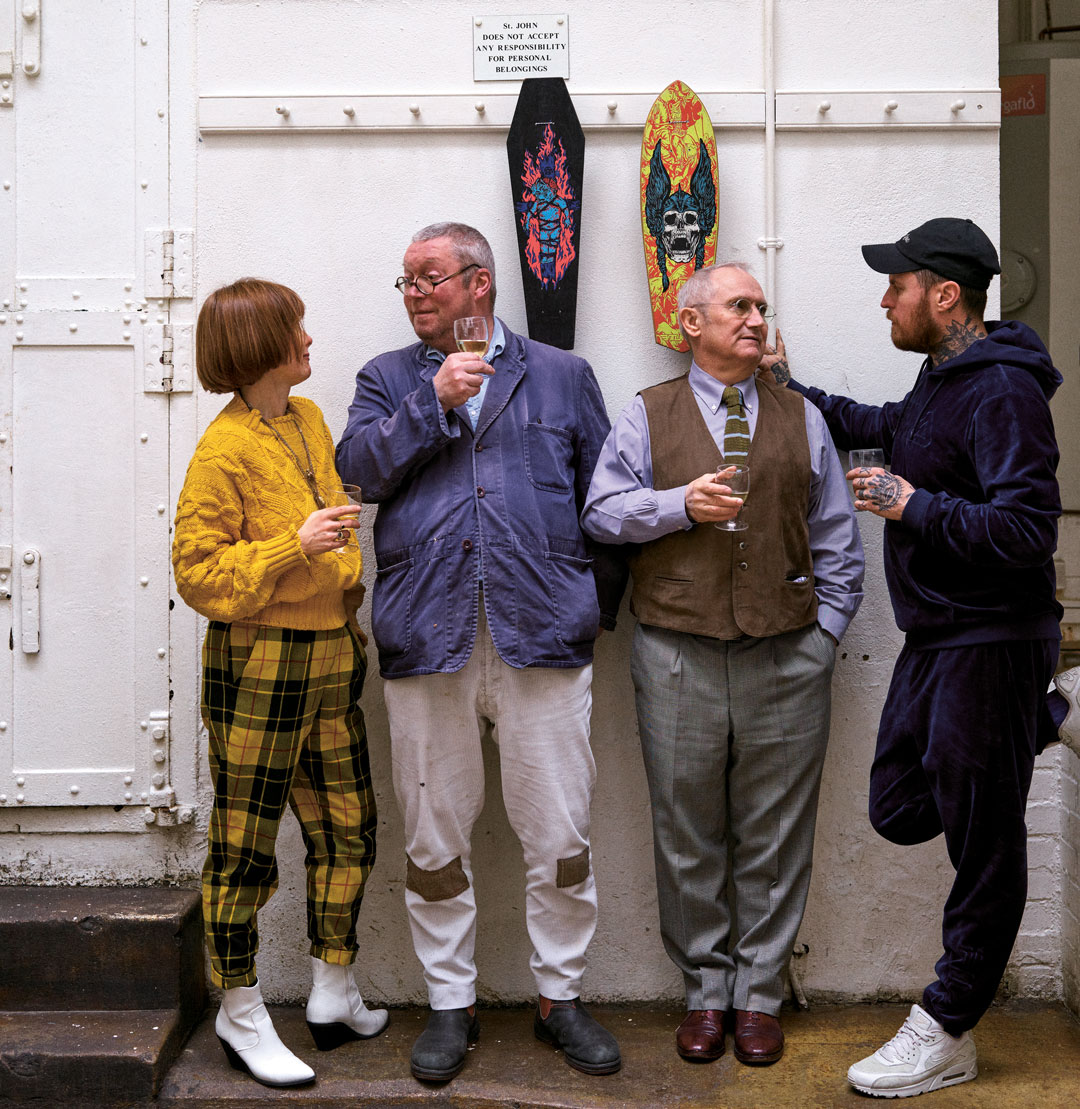 "Lee is a master of the crispy pig skin, a squid-ink dark magician," writes St JOHN founder chef Fergus Henderson in the book's introduction. "There is a cosmic riot of glitter, the taming of amorphous tofu and the heady hit of numbing spice. Lee has borrowed my bone marrow, my cod's roe, my pig's blood, but they are not what shape him. We are part of a fraternity but he has never sacrificed a sense of ambitious certainty and shameless self."
In the book, Tiernan acknowledges these influences alongside exacting yet idiosyncratic recipe instruction. When you finally eat his oxtail, bone marrow nad anchovy dish, "it's essential that you eat this with your hands," he writes. Plan to try the Matty Matheson Return of the Mac burger? Then "Have lots of paper napkins ready to wipe burger sauce from your chin." Considering the Blood Cake Fried Rice? Well, bear this in mind: "Ice cold cider is an excellent drink pairing."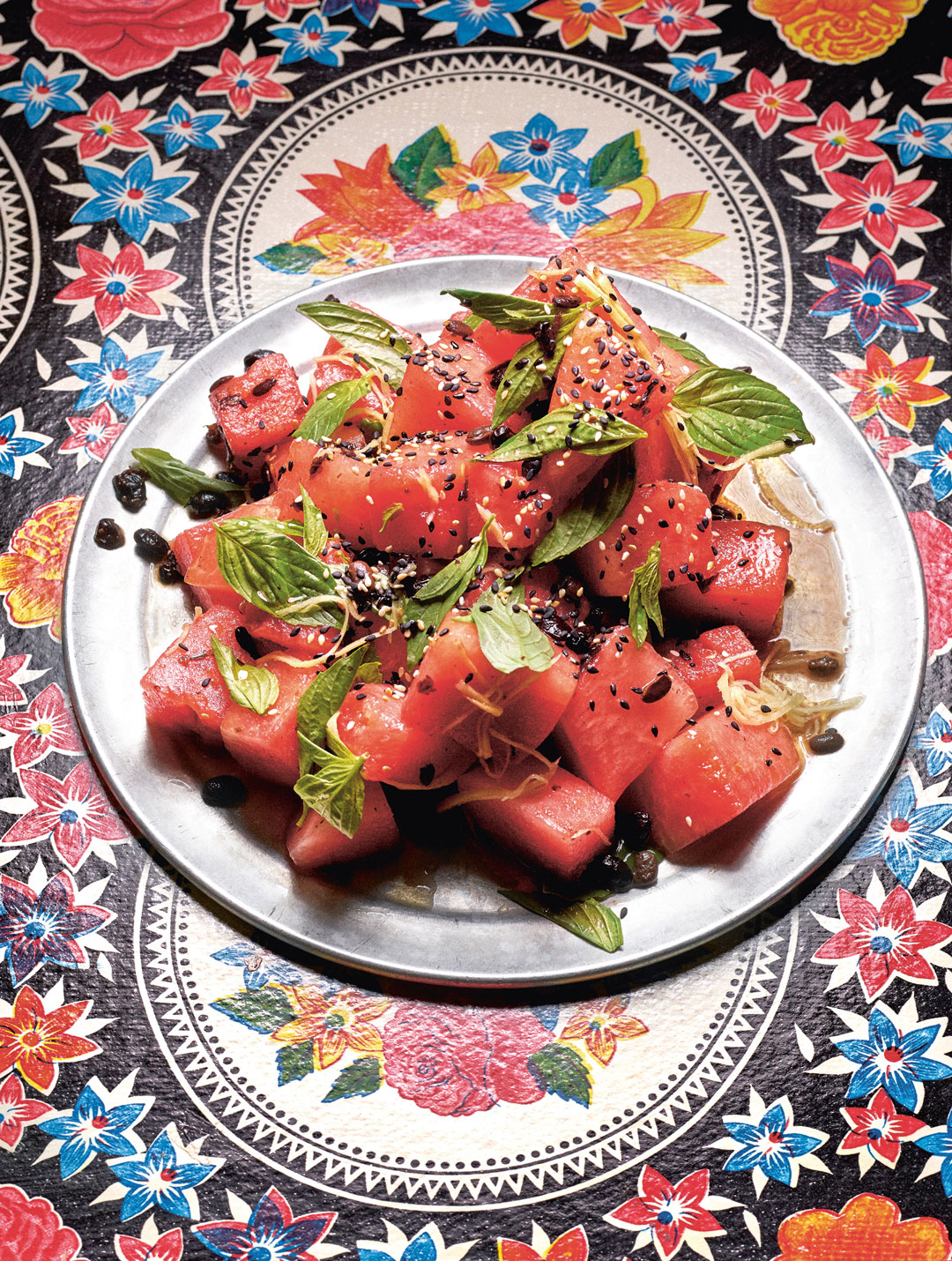 Black Axe Mangal is filled with many more juicy details, and making it the kind of cookbook you may well find yourself reaching for again and again, especially when you invite friends over. However, armchair restaurateurs will also enjoy Tiernan's own personal journey, from kitchen illiterate to fiery master chef.
Anyone who enjoys great food, but can't quite swallow haute-cuisine pretentions will love Tiernan's salty language and open hearted approach. And readers who want a taste of London but can't quite justify the airfare, will enjoy the way this book captures the essence of one of the British capital's tastiest recent success stories.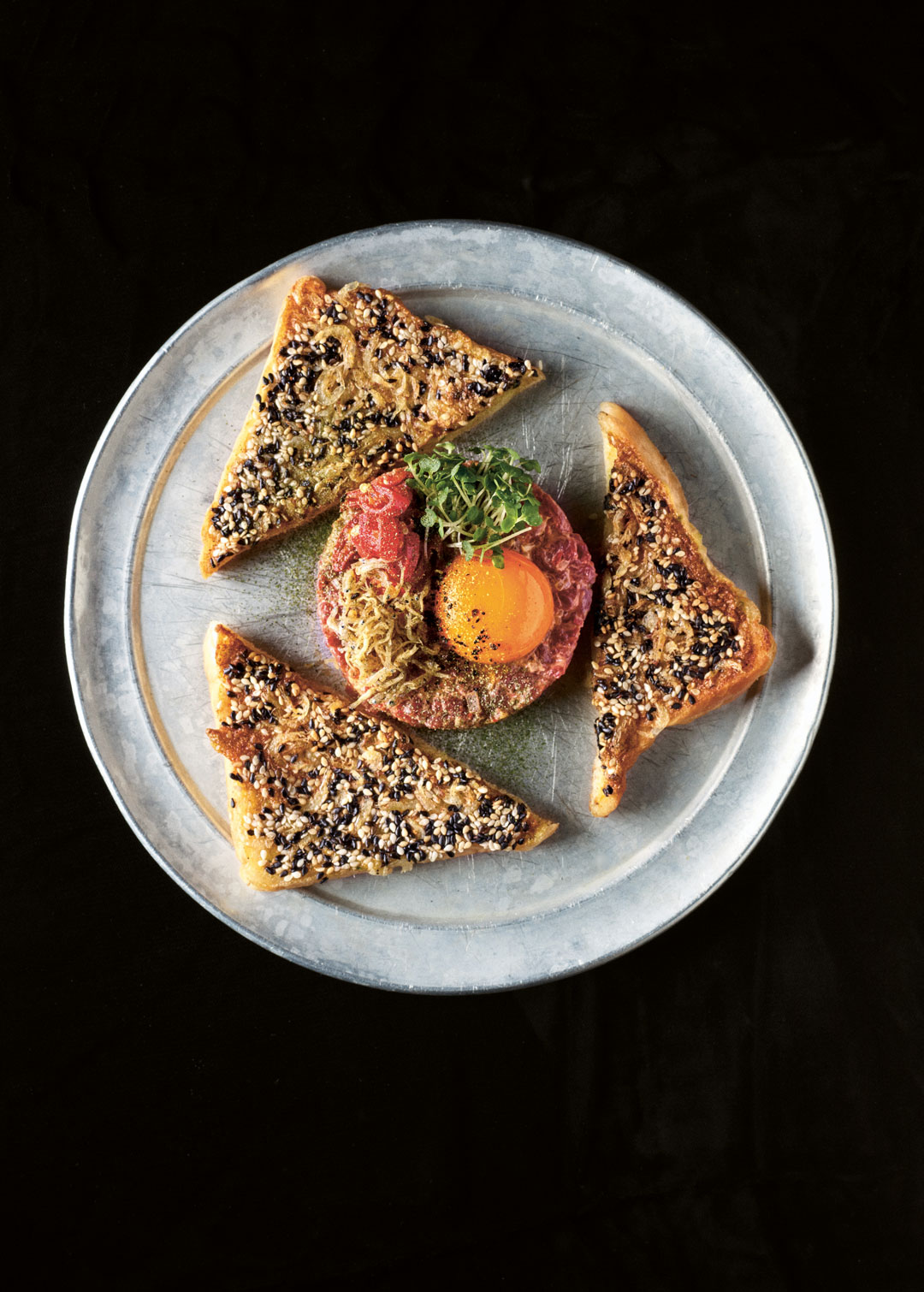 To revel in it all in full head to the store to pre-order Black Axe Mangal and be among the first to receive it when it's published on 12 November 2019. Meanwhile, check out the video below.