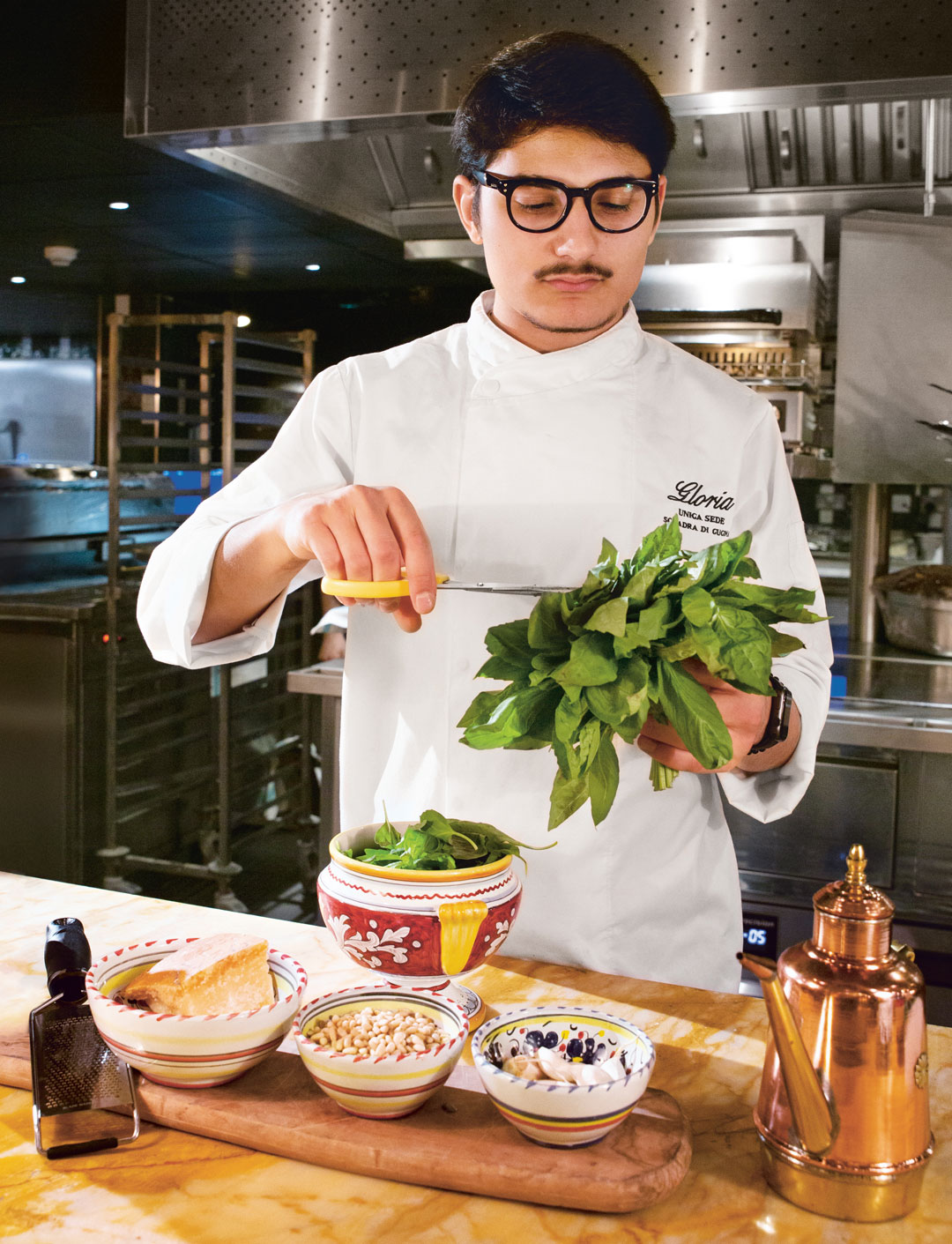 Mamma knows best: How to make great pesto
Big Mamma chef Andrea Zambrano has some tips on how to create, and keep excellent, Italian-style green pesto
Big Mamma might have been born in France, but its heart lies in Italy. Founded by two Italian-food-loving Frenchmen, the restaurant group has managed to conjure up the warmth and generosity of a traditional trattoria in a wide variety of European locations, partly because it insists on employing young, talented and enthusiastic Italian chefs.
The restaurant's team– whose average age is 24 – brings the fire and warmth of Italian food to chillier cities, such as Paris and London, recreating dishes that are rarely made so well outside of their home country. Take this step-by-step guide to making great green pesto, featured in our new book Big Mamma Cucina Popolare courtesy of Big Mamma chef Andrea Zambrano.
At Big Mamma, pesto doesn't just go on pasta; it's used to dress bruschetta, add flavor to frittata, and serves as a dip for fried mozzarella. So, if you want to recreate Big Mamma's evocative, Italian cookery, you'll want some on hand. Here's how Andrea makes his.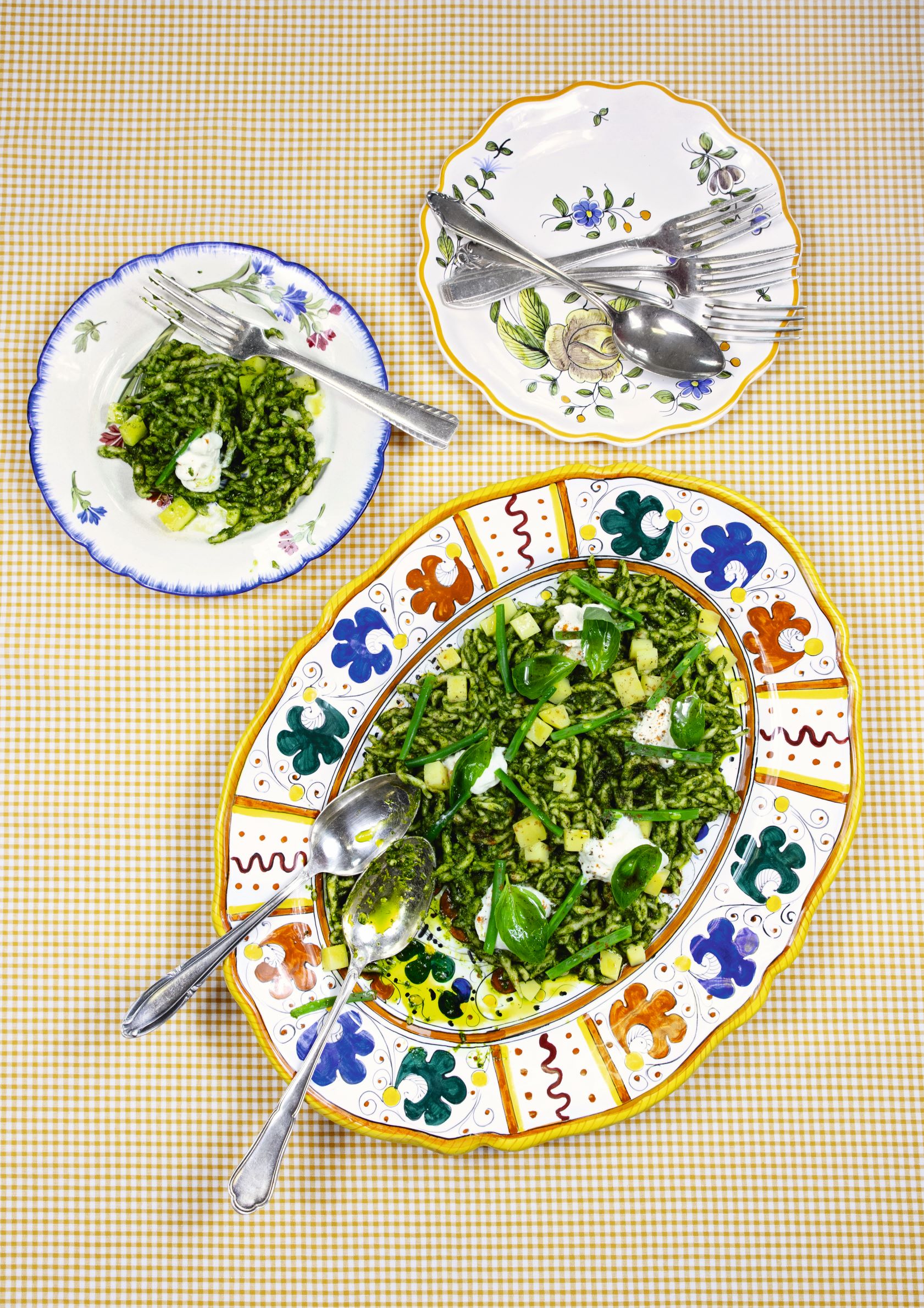 You'll need 200 g/7 oz. (6 cups) of basil leaves; 50 g/2 oz. (one generous cup) of pine nuts; 100 g/31/2 oz. (1/2 cup) olive oil; 2 garlic cloves, green germ removed; 100 g/31/2 oz. (scant 11/4 cups); grated Parmesan cheese and salt and pepper.
Preheat the oven to 180°C/350°F/Gas Mark 4. Fill a bowl with iced water. Bring one litre/34 fl oz. (41/4 cups) of water to the boil in a pan. Blanch the basil leaves for three minutes. Drain and plunge into the bowl of iced water to keep the leaves green.
Line a baking sheet with baking (parchment) paper. Spread out the pine nuts over the baking sheet and roast them in the preheated oven for 5 minutes. Using an immersion (stick) blender in a bowl or a blender, blend the dried basil leaves with the roasted pine nuts, olive oil and garlic cloves. Using a spatula, stir the grated Parmesan into the pesto. Season with salt and pepper, then serve.
To store, fill an ice cube tray with the pesto and freeze it in portions. This way it's far easier to take out a little pesto at a time for seasoning anything you fancy.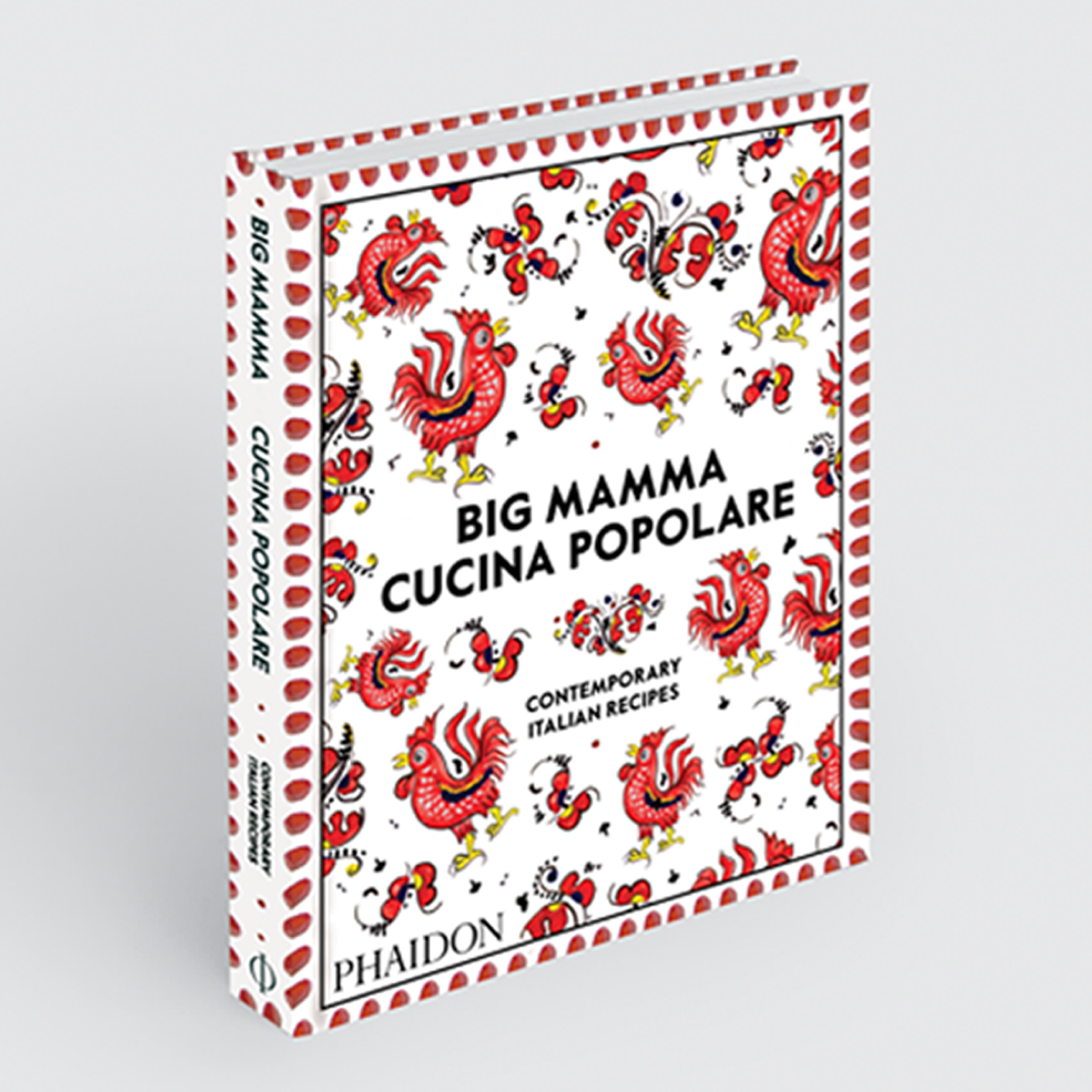 For more tips that only Mamma knows, order a copy of Big Mamma Cucina Popolare here.