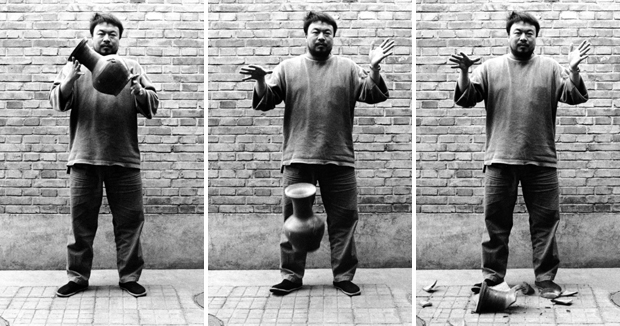 Massimo Bottura says his food is like this Ai Weiwei artwork
'Ai Weiwei told me to break a 2,000-year-old vase is to break tradition but breaking it is a starting point,' he says
There's a new dish on the menu at the world's best restaurant, and it's sort of a fake. Massimo Bottura, patron chef of Osteria Francescana – currently top of the World's 50 Best Restaurants list – calls it Wagyu Not Wagyu.
The recipe doesn't actually include any Wagyu beef, the prized cuts of specially fattened Japanese cattle, but that doesn't matter, Bottura tells Hong Kong Tatler magazine, because, "we're rebuilding this popular meat, its quality of fattiness and muscles, with fake wagyu."
What? Well, as Massimo explains, "we cook pork belly and heart separately, then we slice both very thinly, then we compress these in a vacuum pack for a couple of weeks so that they become stuck together," he goes on. "Then we slice it very thinly onto a plate and serve it with a ponzu sauce made with burnt onions - and we serve it as a dessert. The point is very simple: I'm serving, for a cost of 15 euros per dish, a quality of ideas that costs 1,000 euros."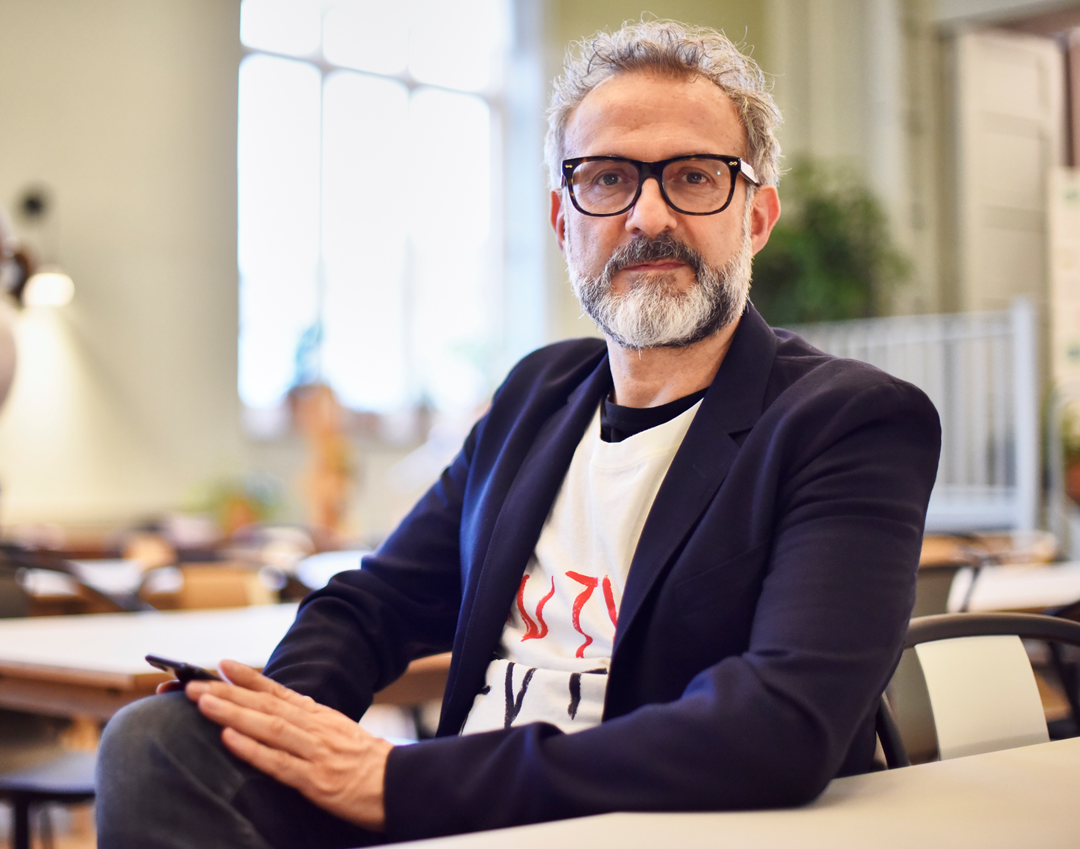 You could think of it as the culinary equivalent of Arte Povera, but Massimo prefers a more recent artistic reference. He manages to draw on Italian cultural traditions, while remaining relevant, creating dishes such as The Crunchy Part of the Lasagna and Memory of a Mortadella Sandwich, in the same way a certain Chinese artist smashes old pots to create new art.
"Like the great artist Ai Weiwei was explaining to me, to break a 2,000-year-old vase is to break tradition, but breaking it is just a starting point, starting a new tradition" he says. "It's not about forgetting our past. Looking at a country's past in a critical and not a nostalgic way is key to building its future."
To understand how Massimo has reinvented Italian food, order a copy of Never Trust a Skinny Italian Chef here; for more on his work feeding haute cuisine to the needy, get Bread is Gold; oh, and you can by both as a set, here. For more on Ai Weiwei get this book.