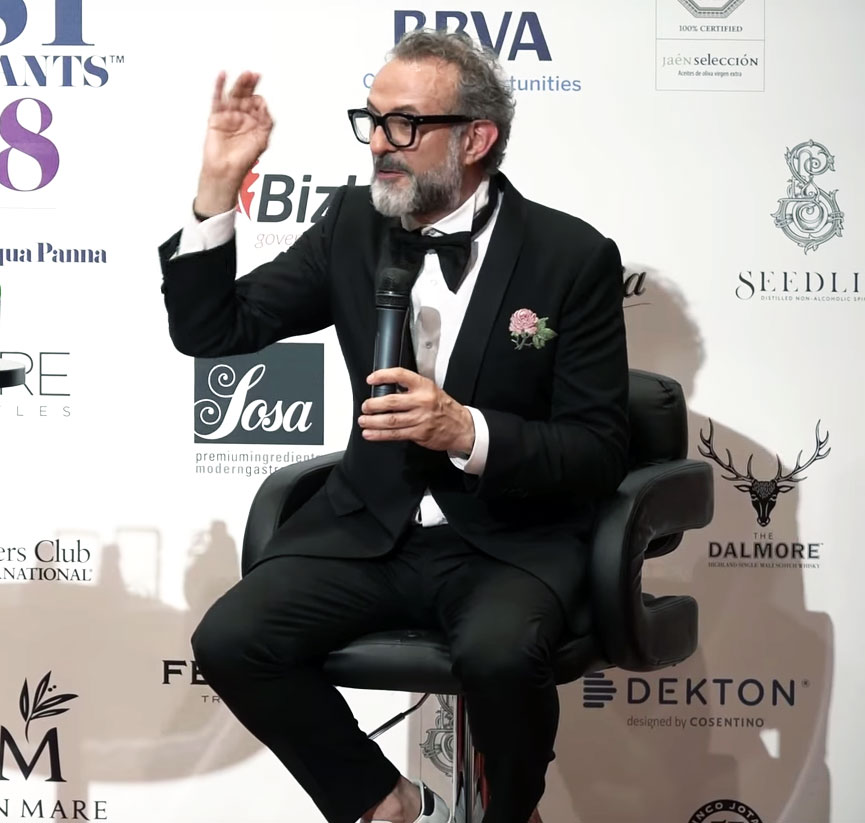 "It's about everyone!" Massimo shares 50 Best with the world
The chef will create "a revolution in the food world and beyond" following his second World's 50 Best Restaurants win
How famous is Massimo Bottura? Well, last week, while cooking at an exclusive event in Turin, Henry Kissinger, the world-famous US statesman, asked Massimo for a selfie.
"That's crazy!" the chef recalled during a press conference in Bilbao last night, following the announcement that his restaurant, Osteria Francescana, had topped the World 50 Best Restaurants list for the second time.
Massimo had better get used to the attention. This 2018 win puts Bottura's Osteria Francescana in hallowed company; only four other restaurants – elBulli, The French Laundry, Noma and El Celler de Can Roca – have reached the World's 50 Best Restaurants' top spot on multiple occasions.
However, rather than dwell on his own, personal good fortune, the chef preferred to share the award with his wife, Lara Gilmore, his team back in Modena, and his staff and volunteers at his Refettorios – Bottura's haute-cuisine soup kitchens that turn unwanted ingredients into healthy meals for the poor – around the world.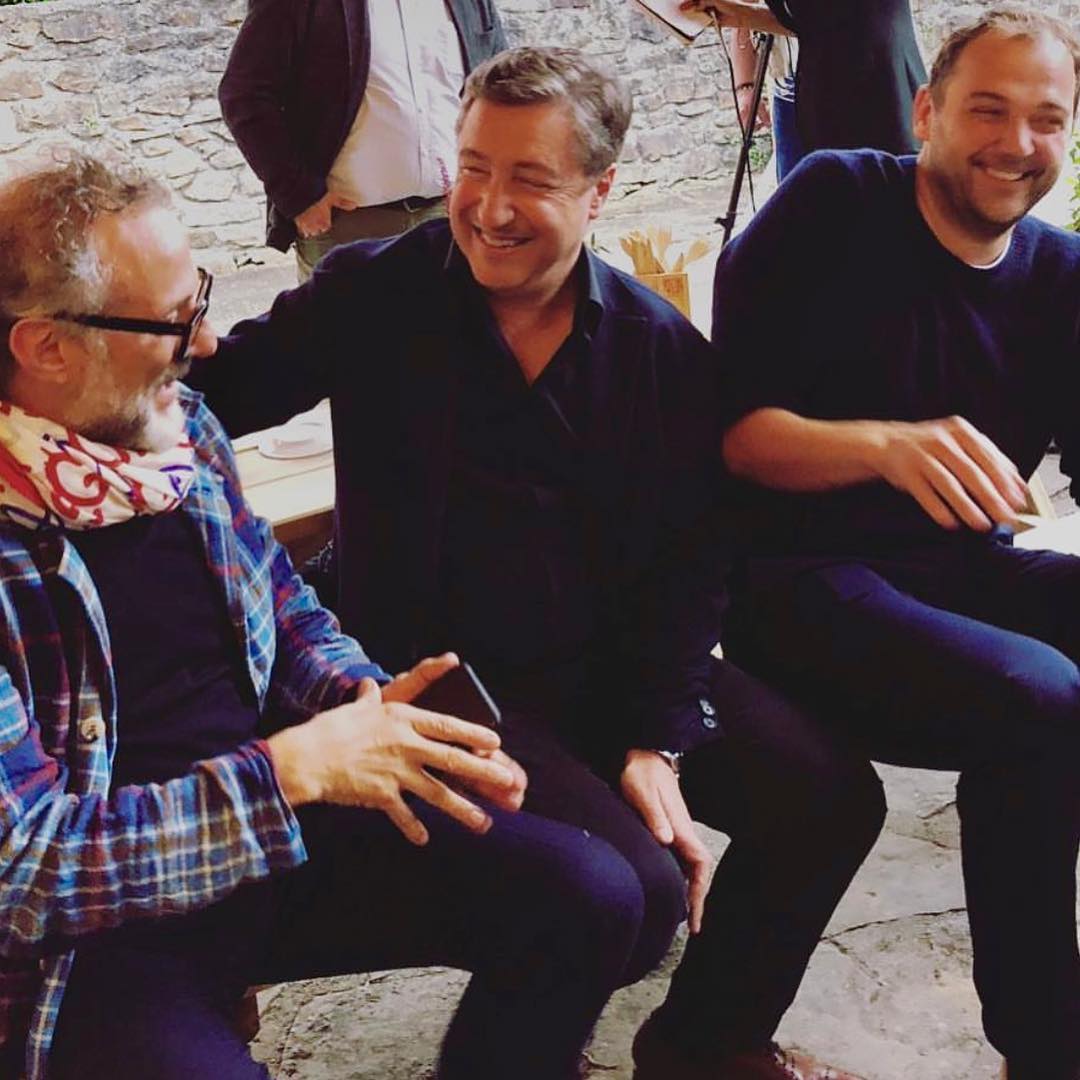 He accepted the award with Lara, who stressed during their joint acceptance speech, that all those in attendance were winners, since they worked in "one of the most amazing industries in the world."
"This is for you, because all together we are creating a community and this community can truly create a revolution in the food world and beyond," Bottura said."We have to feed the world; we have to fight waste. I want to use this spotlight to make visible the invisible."
He announced plans to open a new charity venture, "a special kitchen for special children" – Bottura's son Charlie was born with a rare genetic disorder and requires specialist care – "they're going to sell lasagne and tortellini to all," he said.
And he's also thinking about a follow up to his hit book, Bread is Gold. "Maybe Bread is Gold 2?" he said "Or Maybe Rice is Gold, based in Asia. That could be very interesting."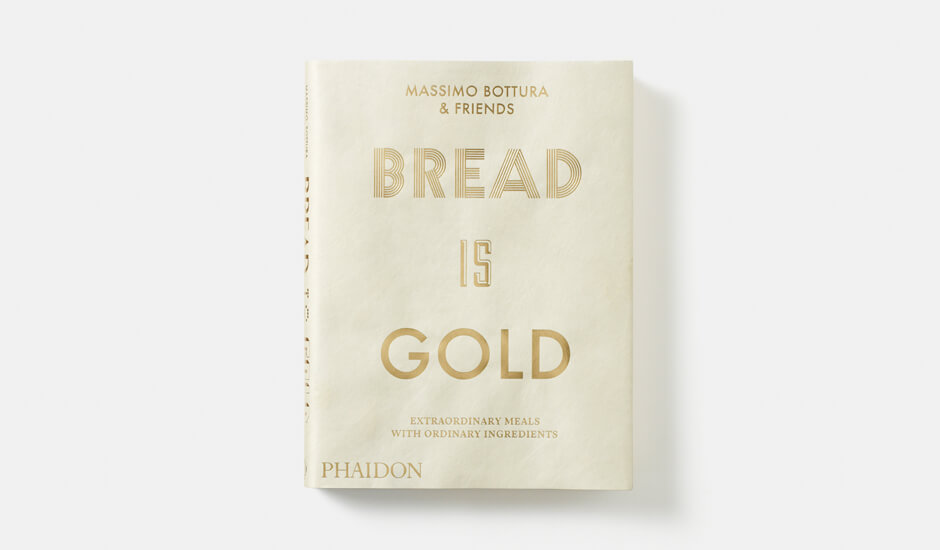 Wherever you're going with this, Massimo, we're right behind you. For a better understanding of this chef, his outlook and his recipes, order a copy his latest book, Bread is Gold, and Massimo's debut cook book, Never Trust a Skinny Italian Chef.