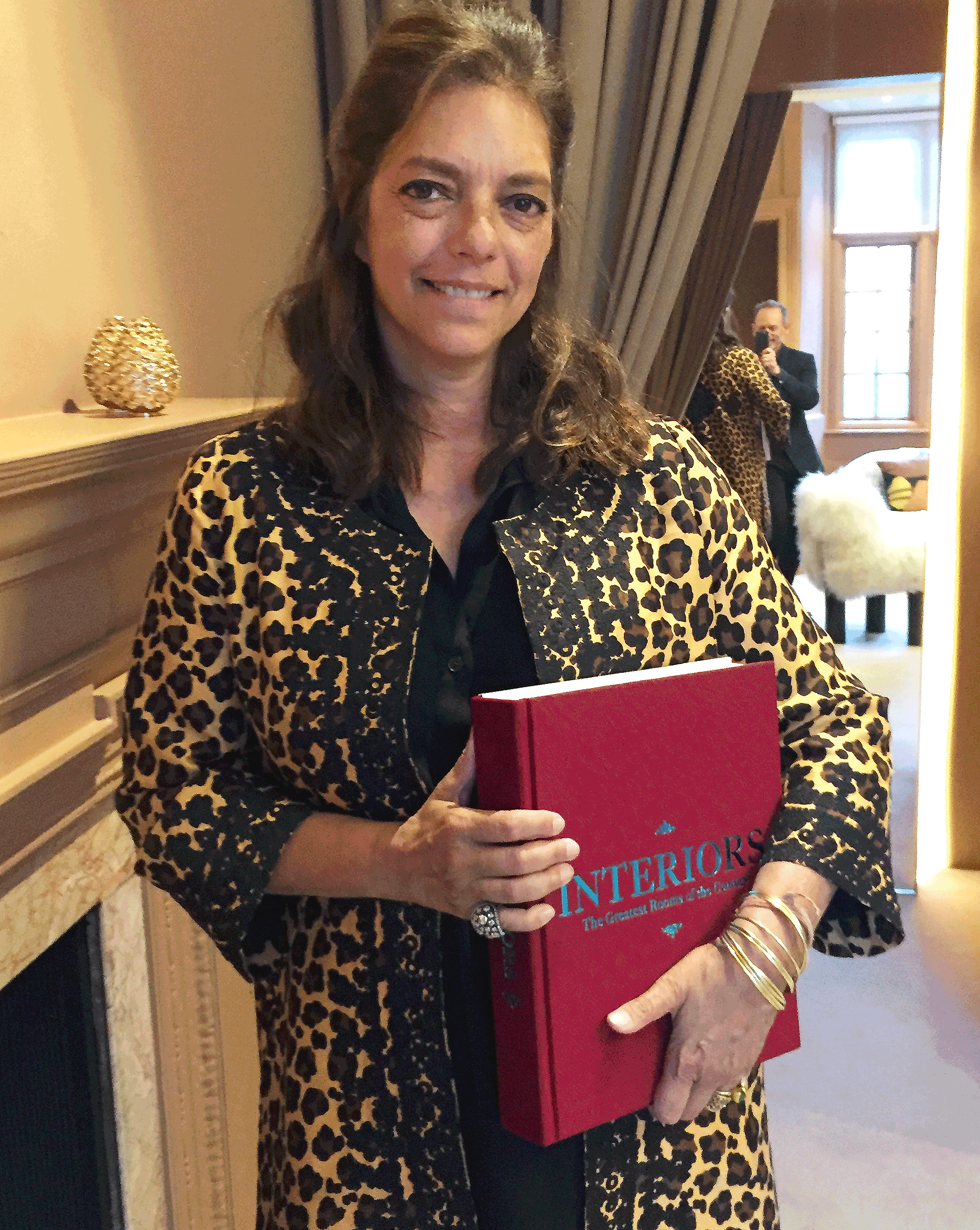 Phaidon introductions: Carolina Irving on good and bad taste
The Interiors writer and textile company founder talks about falling foul of 'the chic police'
Carolina Irving is not sure about good taste. "I look at so much decoration now and a sort of nausea comes over me, seeing belongings and arrangements so socially codified with expected good taste yet so impersonal," writes the fabric designer, interior decorator and erstwhile editor of House & Garden in our new book, Interiors: The Greatest Rooms of the Century.
"Worrying about good taste, the conundrum of what is good taste or bad taste, or no taste, has done more damage to interior decoration and one's enjoyment of it than anything else. Trying too hard to get a room right, gather a consensus of positive opinion and approval, to follow the latest trends to the letter, impressing one's friends or one's spouse and, or, their parents or winning the acclaim of the "chic police," by which I mean the arbiters you like best on Instagram and Pinterest, just isn't what one's home should be about.
"'Ghastly good taste," the art historian and author John Richardson says with delicious mockery when discussing rooms bound up too tightly in decorators' edicts. It's an expression he credits to the British cartoonist Osbert Lancaster and one that he quoted in his memorable 1983 essay "The Sad Case of Mr. Taste" written for House & Garden, about William Odom, the decorator and Parsons School of Design professor who held great sway especially between World Wars I and II. Odom was the éminence grise behind McMillen, the leading decorator of the period, where Odom and Billy Baldwin rose to fame working for McMillen's founder, Eleanor Brown, another legend of American decorating. Odom created what Richardson described as the 'high-style vernacular — a pared-down, up-to-date form of neoclassicism that is still, ninety years after it all began, in demand if not exactly in fashion. You know the look from back numbers of House & Garden: Directoire or Regency furniture (painted rather than gilded); mirrored walls hung with decorative paintings or architectural drawings; colorful needlepoint rugs set off by white carpeting; and Empire chimneypieces garnished with cachepots, obelisks, tole urns …'
"This obsession with taste, ghastly good or otherwise, I expect dates back to the opinions of Elsie de Wolfe. In 1913 she published The House in Good Taste, and the title must have put the fear of god in everyone who suffered even the smallest pang of social insecurity—that their house could be considered either in good taste, or not. De Wolfe was fond of the expression "best standards;" another was "suitability," which is a term that decorators have loved ever since. Unfortunately, it often suggests far too great a concept of correctness—whereas for me, suitability means something more forgiving, but nonetheless exacting.
"We are sure to judge a woman in whose house we find ourselves for the first time, by her surroundings. We judge her temperament, her habits, her inclinations, by the interior of her home. We may talk of the weather, but we are looking at the furniture," so opined Elsie de Wolfe some seven years before women in the United States received the right to vote in 1920. No wonder suitability sounds so restrictive. Maybe because I'm getting older, I'm more of the school of "surround yourself with the objects that make you happy and make you dream." Actually, age has nothing to do it with it. I've always felt this way.
"One of my favorite writers, Lesley Blanch, said it best. She traveled the world and her rooms were filled with the most personal and evocative mementos of her explorations, with things like a Caucasian rug hanging on the wall and a favorite old swatch of toile de Jouy in a frame, more rugs and more fabrics on sofas and chairs. Her way of decorating wasn't really even decorating, per se; it was collecting and displaying—an haute bohemian style as photographer Miguel Flores-Vianna would say.
"I can remember seeing Blanch's house in Menton, France, photographed for House & Garden by Henry Clarke in 1974. It was a revelation to me. Blanch had many needlepointed pillows that she'd made for herself. "My cushions are so many magic carpets transporting me back to faraway places I have known and loved and now re-create in terms of gros point," she said. 'As I stitch, they come to life again, and I am once more in the dappled shadow of Aleppo's souks, in the Pachmakli along the road in Turkestan, or on a rooftop in Delhi …' She despised anything en suite, meaning rooms so tastefully decorated and controlled that they could practically be gift wrapped with a bow.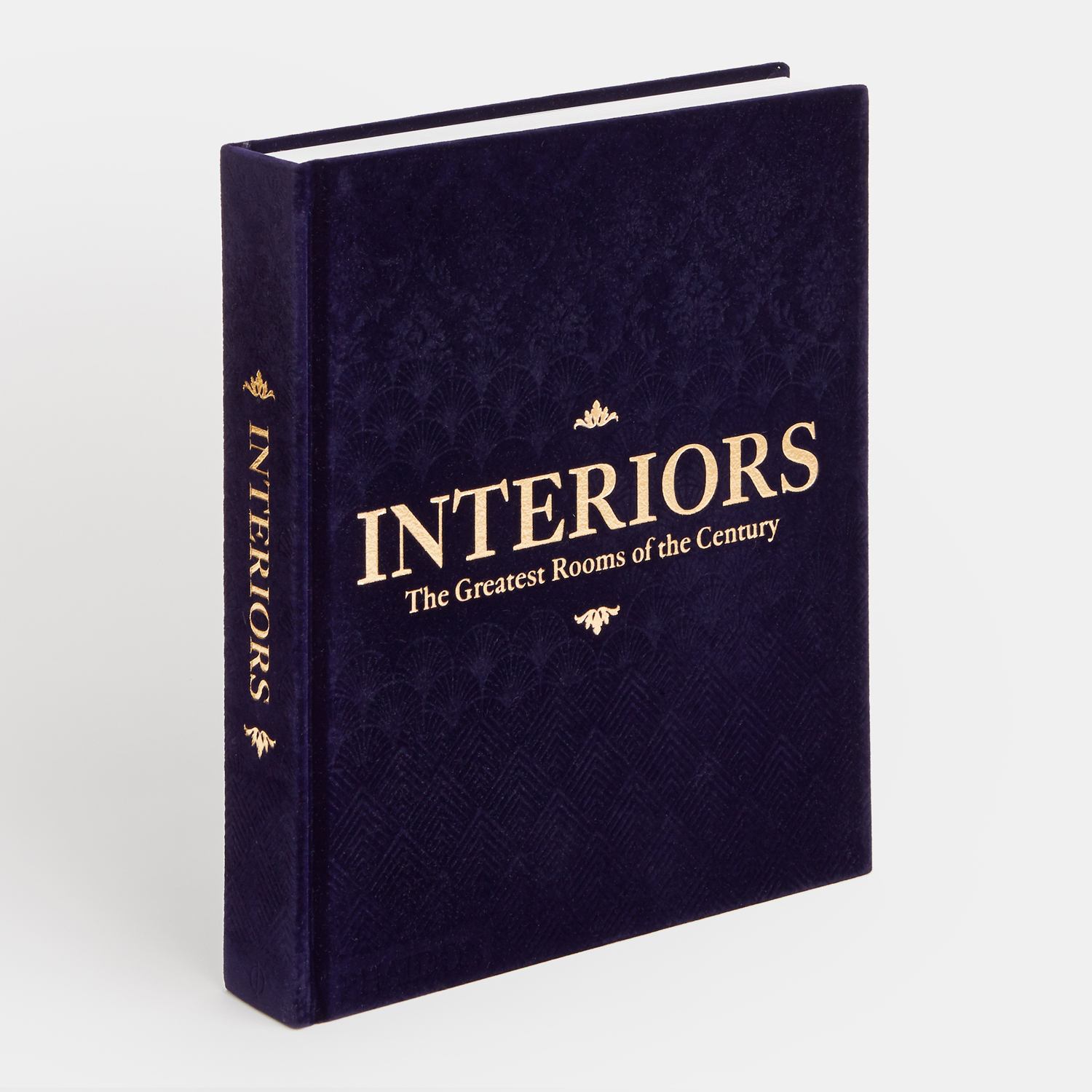 "'My rooms are acts of defiance against every rule of the pundit decorators,' Lesley Blanch said. 'Now east, now west, my rooms reflect the globe. Cultures, races, climates, colors, and epochs mix in harmony here, as do bargain and chintz … I find my things very good company: they are not capricious, or boring or demanding. They do not have to be entertained, or dined or wined, like so much of the human species. Surround oneself with the things you love and your house will make you happy. I never decorate; I just make sure that I'm going to be comfortable and let the effect come with the living. You must have comfort first. Everything else follows naturally.'
"This isn't exactly what the majority of the 'pundit decorators' have been telling people over the past century. So much of their message has been social advice cloaked in decorating directives, how to fit into a community by way of fabric choices and a can of house paint. My taste? I am a dreamer and a romantic' it's the romance of things and the thrill of adventure and discovery. I feel like I am an animal with a cocoon on top. Everywhere I go I bring the same things because I need to be surrounded by that atmosphere. But what works for me may not work for someone else.
"You have to find out what these things are for yourself. There are guideposts, of course; proportion, clarity, and balance are considerations when negotiating in a finite-sized space, or in any space for that matter, but I really don't think there is such a thing as absolute bad taste. If the person's room is authentically theirs, and this is how they are happy, then it is their taste. It suits them."
To read Irving's introduction in full, order a copy of Interiors here; you can even choose your book's cover. There are four to choose from: saffron yellow, platinum gray, merlot red and midnight blue. Pick the right one for your own interior.