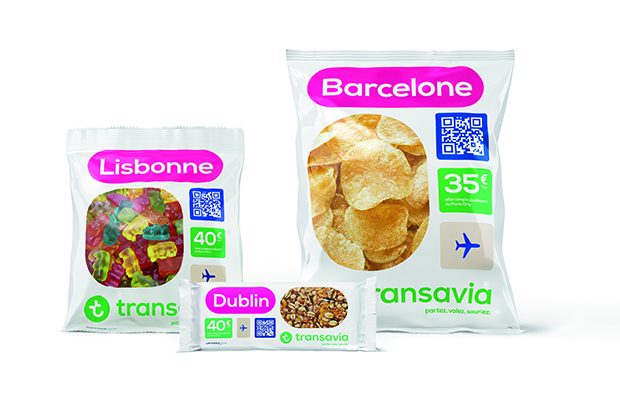 The snacks that work like airline tickets
Budget airline Transavia says its SnackHolidays campaign puts the fun back into buying a vacation
Marcel Proust's tea-dipped madeleine may have transported the writer back to his childhood home, yet a new range of French foods is offering a far more prosaic travel experience.
The low-cost Dutch airline Transavia is hoping to raise its profile in France with a quirky ticketing gimmick involving snacks. Transavia has launched a short campaign where it is selling airline seats not through the usual routes of a website or travel agent, but via a range of brightly packaged crisps, sweets and cereal bars.
Each packet in its SnackHolidays range comes with a code. This code, once entered into snackholidays.com gives the purchaser a free ticket to Lisbon, Dublin or Barcelona.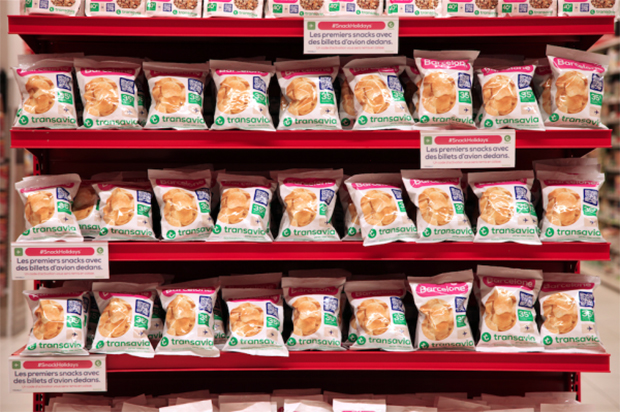 The snacks are priced at around €40 or about $43, and so are comparable with other budget airline deals. Yet Transavia, which is owned by the airline group Air France-KLM, claims this snack scheme makes the purchase of holidays simpler and more impulsive.
The SnackHolidays range is being stocked in French supermarkets and vending machines on underground platforms. The travel window is between 1 June and 24 October 2015.
Parisian ad agency Les Gaulois came up with a punning ad campaign for the promotion. "Transavia disrupts the low-cost market and introduces a new way to consume and access travel," they say.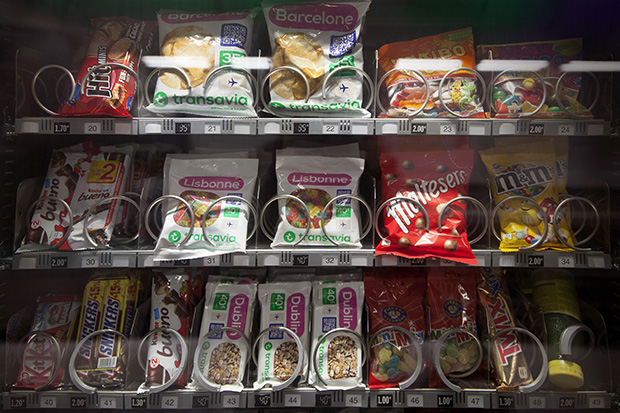 While the idea is eye-catching enough, we're also rather taken with the packaging design, which is also the work of Les Gaulois. Clear and bright, the white packs are adorned with a hierarchy of information, with the flight destination taking pride of place in a pink lozenge. There's a porthole-shaped window of transparent plastic to reveal the pack's contents, the product's price on a green background, and a graphic QR (Quick Response) code. The airline's name and 'T' marque are banished to the bottom of the pack, showing that it's all about the destination.
For more, including a list of stockists, go here. Meanwhile, for other great ad campaigns take a look at our George Lois book, Damn Good Advice, and for more on graphic design, buy The Phaidon Archive of Graphic Design, which features work from the advent of the Gutenberg press right up to the present day.