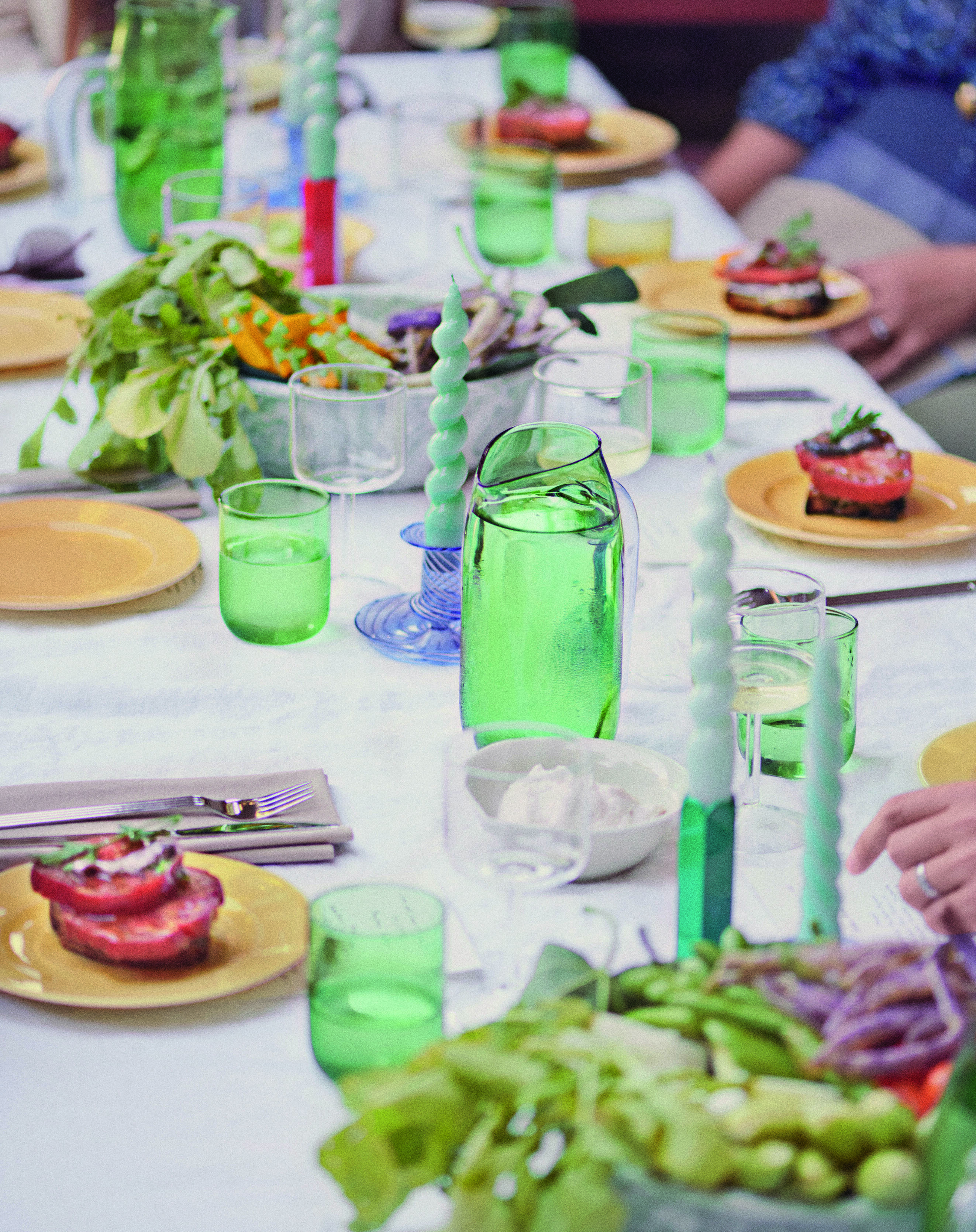 The amazing adaptability that keeps HAY current
From smart speakers to sandals, cookware to candleholders, this Danish design firm collaborates cleverly to always stay ahead of the game
When Rolf and Mette Hay founded their design company, HAY, in Denmark in 2002, they had a few, key, guiding principles. The products that they would make would have to be high-quality, beautiful, and practical – in their own words, 'within the reach of the many, not the few'.
However, the exact nature of the early products they would go on to put into production were more rudimentary. The couple met while working at the upmarket Copenhagen furniture house, Gubi, and to begin with, they stuck with conventional furniture and furnishings, offering works such as the Hee Dining Chairs by Hee Welling to some of its earliest customers.
Yet, as the seasons passed, Mette and Rolf saw how HAY could meet new challenges, create new products, and develop new, lasting relationships.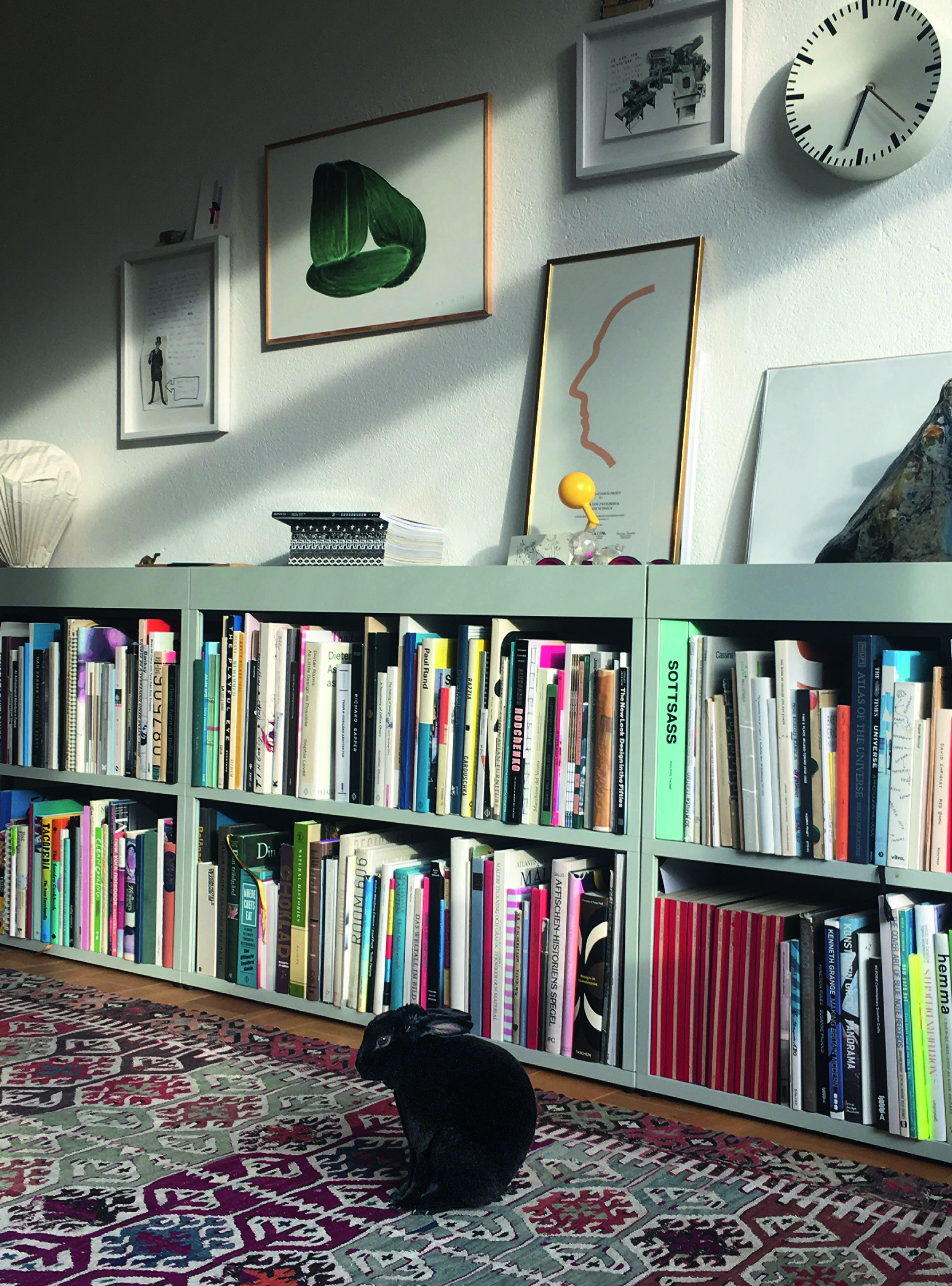 New Order Shelf in Clara von Zweigbergk and Shane Schneck's home, with their pet bunny Skutt, 2017. Photo by Clara von Zweigbergk
Consider its New Order range, a modular shelving and table system designed to fit the ever-changing boundaries of contemporary workspace and living environments, which HAY launched in 2012. Not a single product, nor a discrete collection, but an entire furniture family, it was Rolf recalls in our new book, "the most complex project we have ever taken on" – yet the company pulled it off, with some help from the range's creator, the German designer Stefan Diez.
A couple of years later, HAY pushed itself again, when it collaborated with the Swedish fashion house, COS on a range of furnishings and furniture. The two companies had worked together in the past – COS had furnished its stores with HAY's products. However, it wasn't until 2015 that COS customers could take home some of those products. The collaboration proved to be a very good fit; as COS's erstwhile co-head of design Martin Andersson (now Creative Director at Theory) says in our new book, "We have always admired what HAY do and share many of its values. We like to describe it as HAY seen through the eyes of COS."
In 2016, HAY hooked up with Danish chef Frederik Bille Brahe, to open a HAY cafe during Milan Design Week. From there, they developed a selection of kitchen essentials, some designed for the collection and others sourced abroad, to offer its followers the opportunity to recreate that HAY kitchen in their own homes.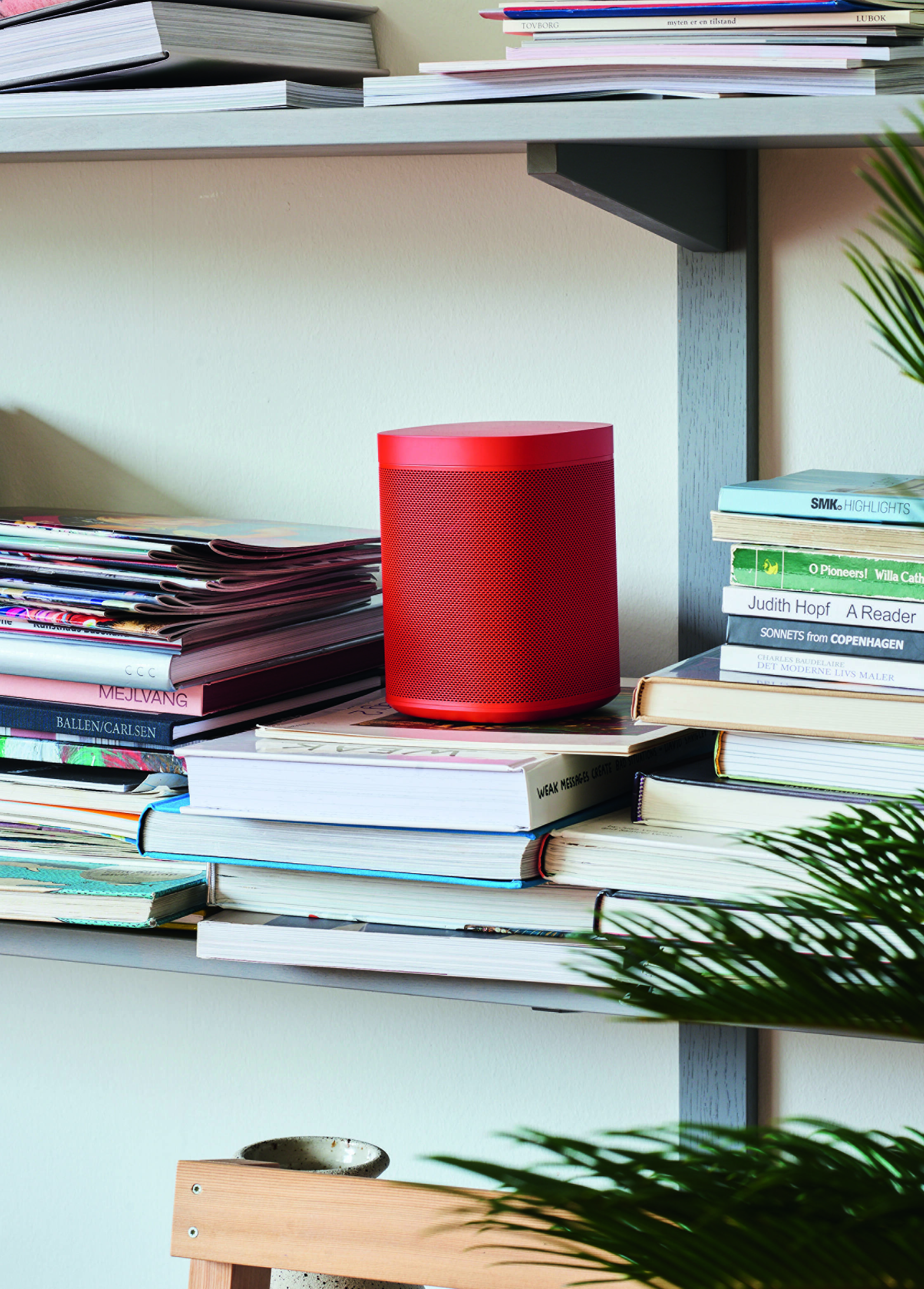 HAY X Sonos limited edition Sonos One, 2018
And that same year HAY partnered with the American audio firm Sonos, creating a limited edition of the firm's Sonos One smart speaker – a product close to HAY's heart. "The design of the Sonos One is exactly how we would do a speaker, so it was a perfect match for us design-wise," says Rolf. His brand simply supplied a pale yellow for kitchens and bathrooms, a deep green to add a verdant touch to windowsills, a light grey as a versatile neutral for workspaces, a pink for an unexpected pop of colour, and a bold, statement-making red.
The Frakta shopping bag from the HAY X IKEA Ypperlig Collection, 2017
Then, in 2017 IKEA came calling. HAY worked with the Swedish homeware giant to produce its HAY X IKEA Ypperlig Collection of furniture and accessories, offering shoppers great design at even lower price points, while giving IKEA's employees insights into the way HAY works. In our new book, Marcus Engman, then Head of Design at IKEA Range and Supply says the HAY collection, "helped us explore new materials and production techniques, allowing us to gain new and innovative ways to achieve the product we're after."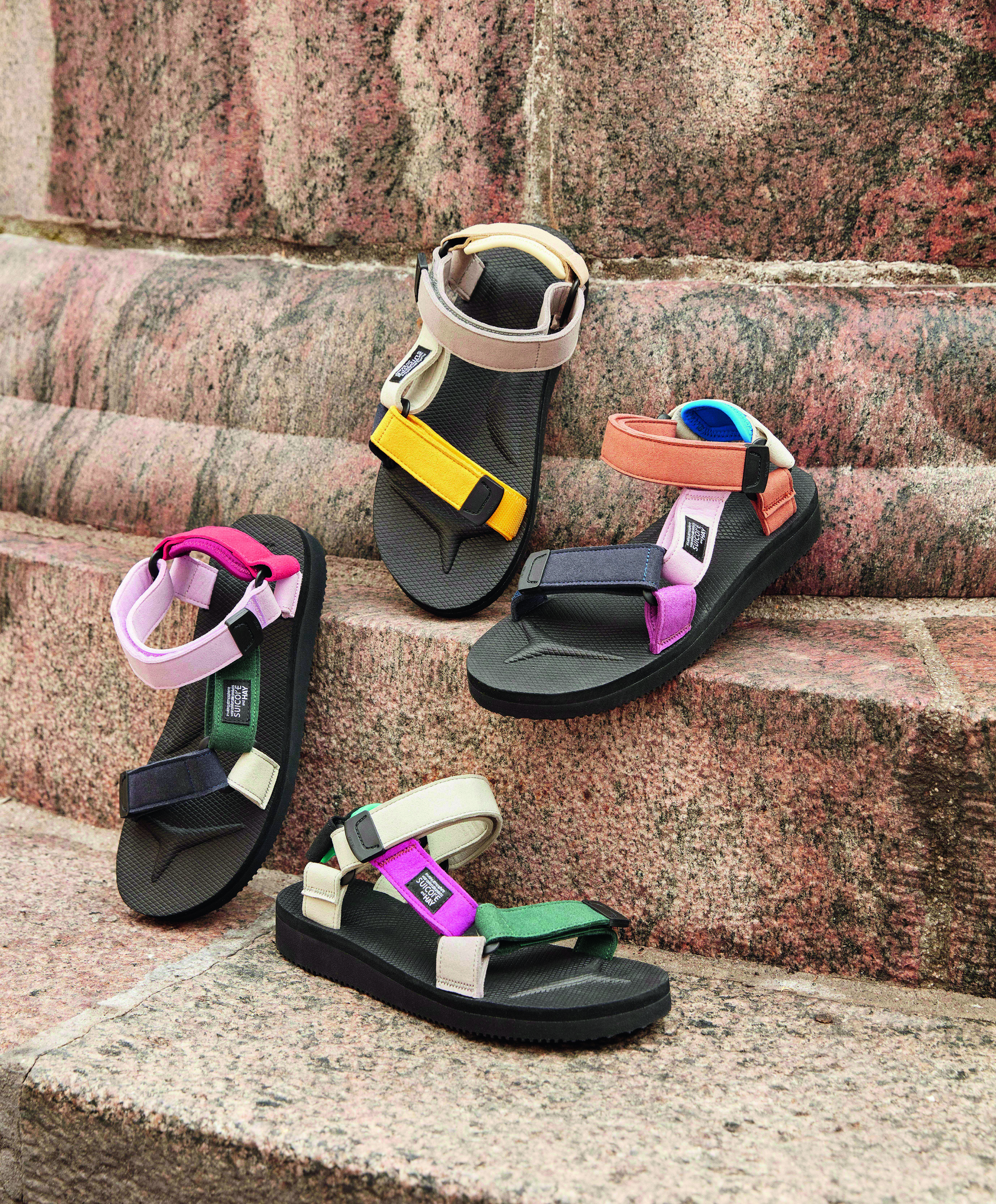 HAY X Suicoke collaboration, 2020
Finally, in 2020, as the pandemic pushed many of us outdoors, HAY worked with Suicoke, a Japanese shoe brand known for its bold, high-tech sandals. Though based on separate continents, the two firms shared a love of contemporary forms and functionality.
"In all our collaborations, we strive to partner with brands whose values and aesthetics are in sync with our own,' says Mette. "With Suicoke, I liked the aesthetic, the form and the functionality, and felt that HAY's most important contribution to this perfect sandal was a fresh take on colour."
Smart speakers weren't a common item when HAY launched, while the idea that Scandinavian furniture company might collaborate with a Japanese shoe firm could have seemed fanciful. Nonetheless, HAY has adapted to changing habits and responded to new opportunities, while maintaining its core values of beauty, quality, practicality and accessibility.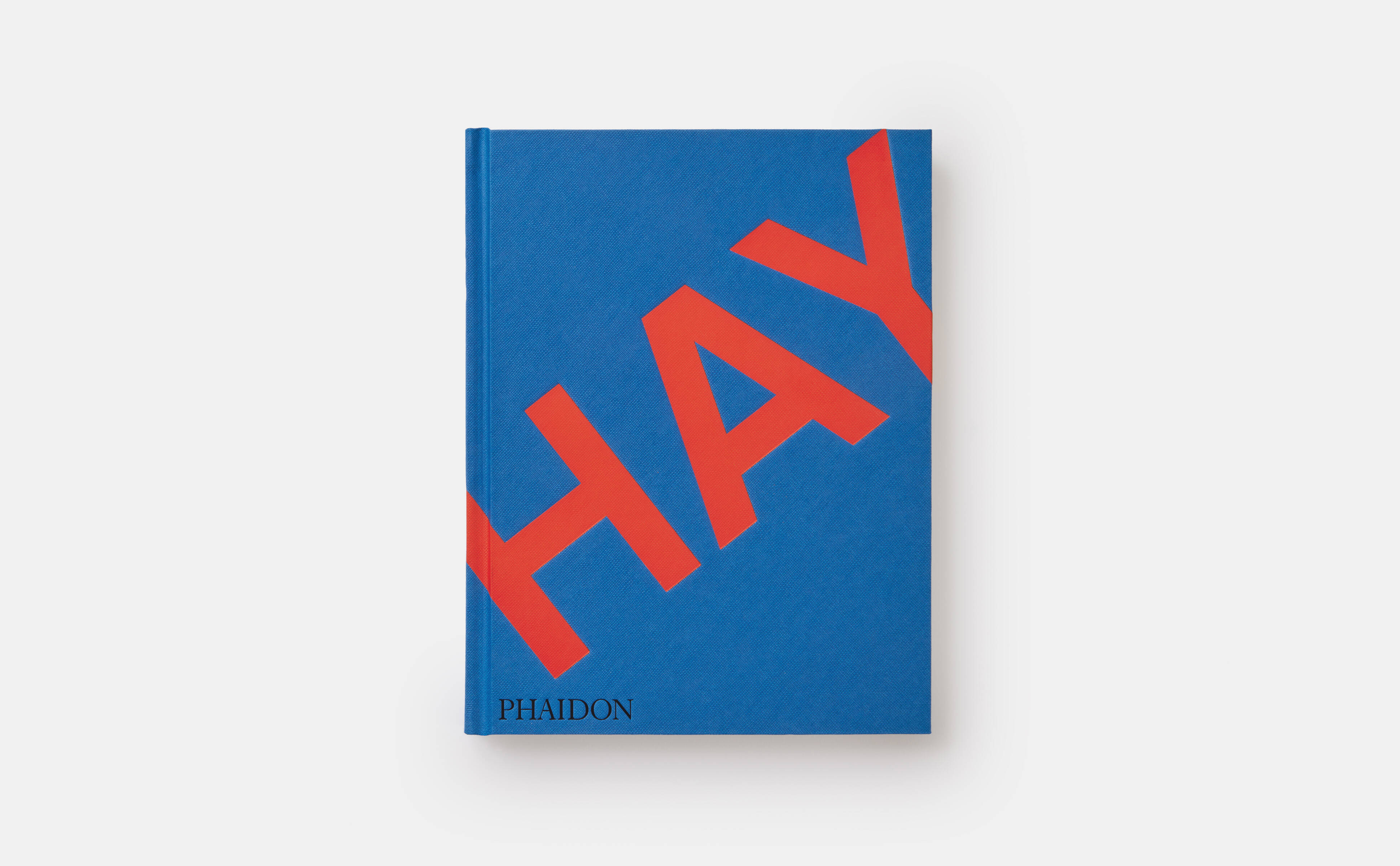 HAY
As the writer Emily Nathan puts it in our new book, HAY stays ahead, thanks "its ability to represent a full-bodied ideal that seems both accessible and worth striving towards, and then to supply us with the tools and materials we need to achieve it in our own lives." To see more of those tools (and that toolmaking) order a copy of HAY here.