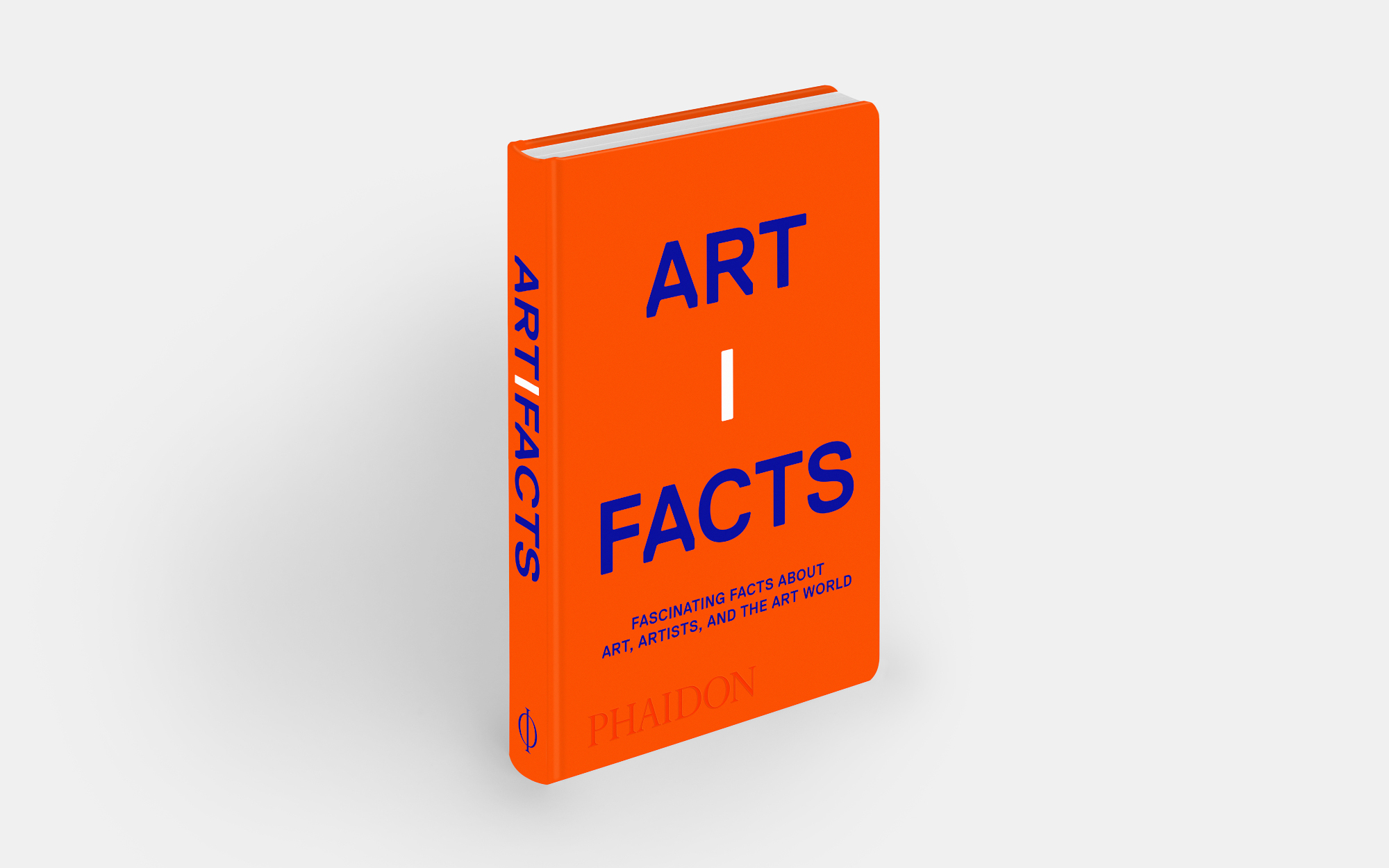 All you need to know about Artifacts
Get a super-fun fine art education via this collection of facts, figures, and findings about art, artists, and the art world
Modernist pioneer and Bauhaus alumni Paul Klee had three cats, called Bimbo, Bimbo II and Fritzi. The acclaimed minimalist Agnes Martin held thirty-five jobs, including coaching tennis, before becoming a painter, aged thirty. In 2017, an Art Institute of Chicago study concluded that the average time museumgoers spent looking at an artwork was just under 29 seconds. Matt Collishaw, Michael Landy, Abigail Lane, Sarah Lucas and Damien Hirst were the only artists included in all three key YBA shows, Freeze (1988), Brilliant (1995-96) and Sensation (1997).
You could spend years in art school gathering such titbits of knowledge, or you could simply invest in Artifacts, our new essential and engaging collection of facts, figures, and findings about art, artists, and the artworld, past and present.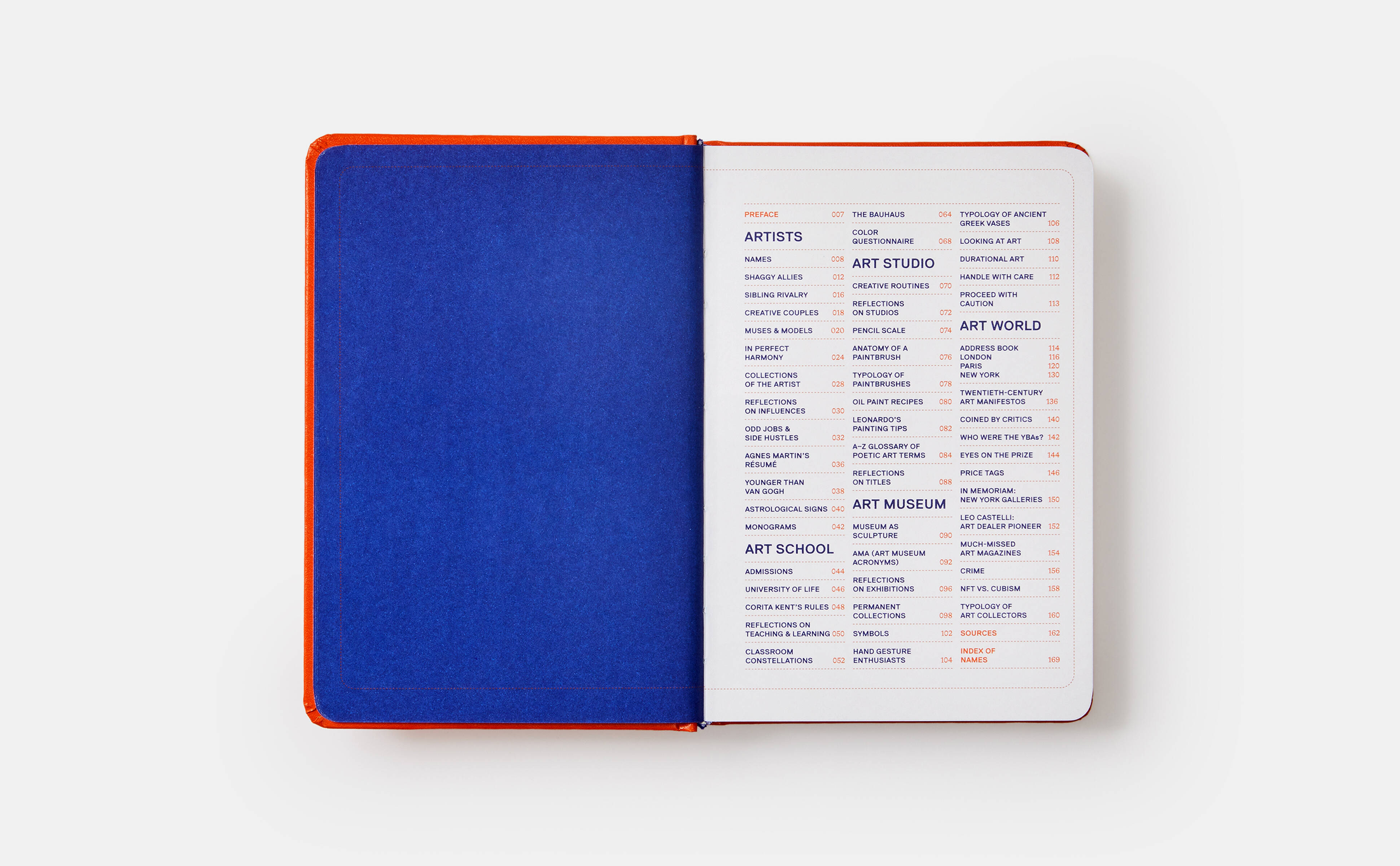 Pages from Artifacts
This hardback, handsomely designed title is an extraordinary miscellany of compelling nuggets of information, statistics and findings drawn from across the artworld filled with entirely original research for anyone interested in all things art: from surprising details on favourite artists to new perspectives on the history of art.
Conceived and written by Phaidon's esteemed editors, Artifacts is the perfect book for well-informed gallery goers as well as readers with a newfound love of art. In its pages you can discover which artist's work is stolen most often (Picasso); learn all about artist couples like Nancy Rubins and Chris Burden; Niki de Saint Phalle and Jean Tinguely; Dorothea Tanning and Max Ernst; the things that artists collect: prosthetic arms and legs (Sophie Calle), glass eyes (Hiroshi Sugimoto); and the artists who were rejected from art school (Francisco Goya, Auguste Rodin, among a good few others).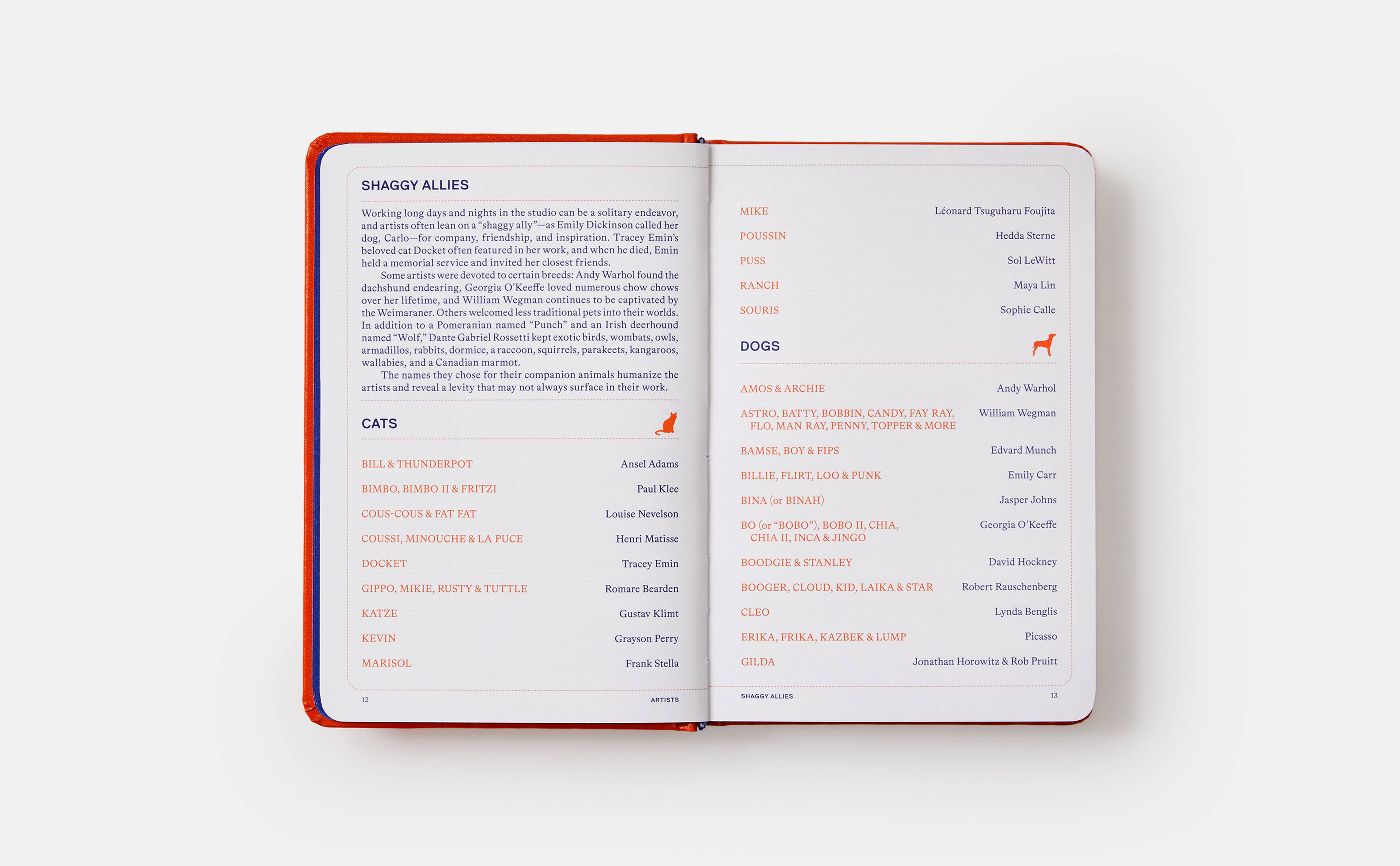 Pages from Artifacts
This fascinating book is arranged into five simple chapters, Artists, Art School, Art Studio, Art Museum and Art World; and each page is laid out in a slick, easy-to-read manner, with plenty of informative illustrations.
Read Artifacts and you'll know which architect designed what leading museum of the world; the ways in which artists title their paintings; performance artists' star signs; the different shapes of ancient Greek vases; and the key artworld neighbourhoods, as well as plenty of other fun and sometimes frivolous facts.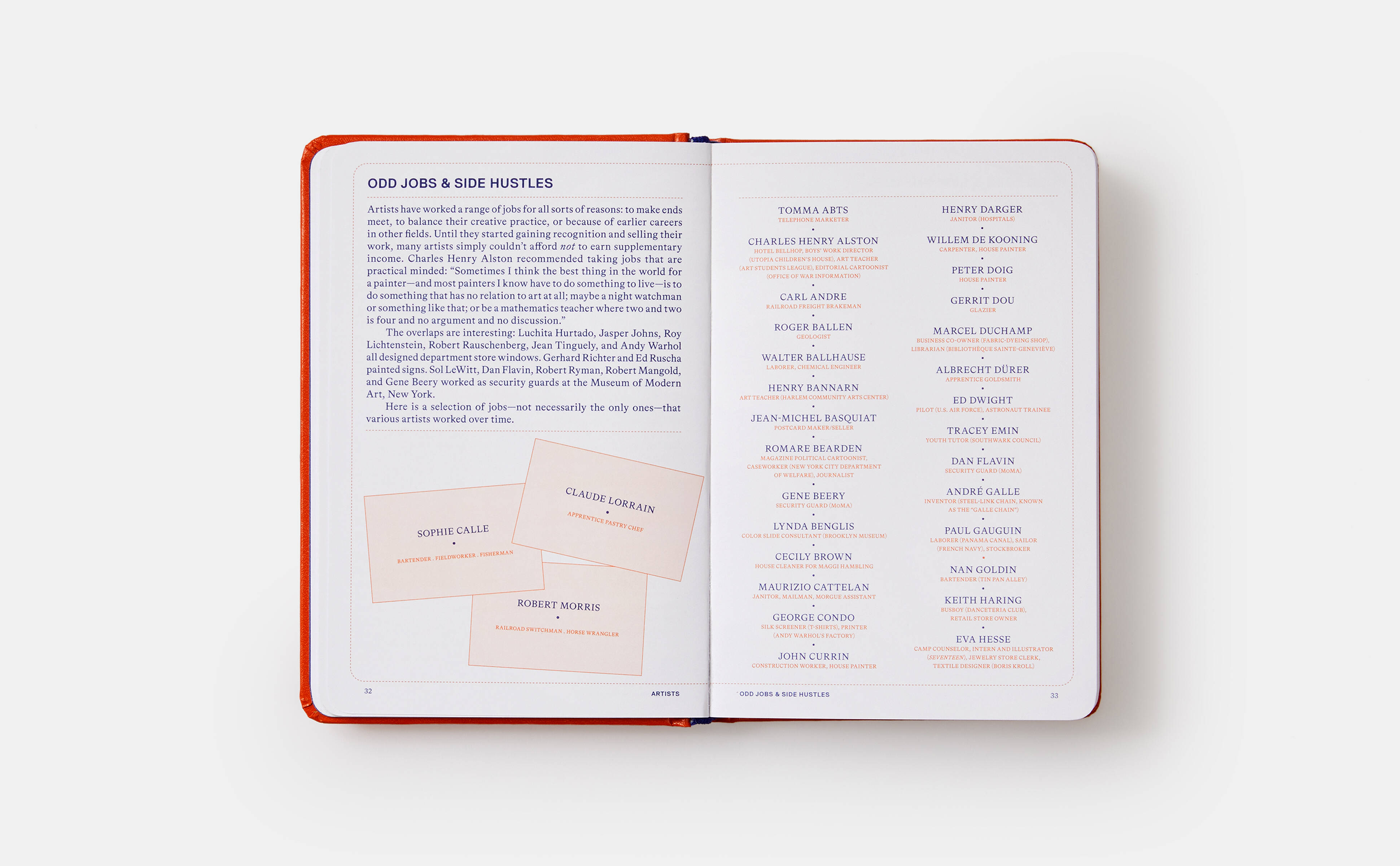 Pages from Artifacts
The book details the occasion, in 2018, when an Italian visitor at the Serralves Contemporary Art Museum in Porto, Portugal was rushed to hospital, after falling into the eight-foot black hole that formed part of Anish Kapoor's work, Descent into Limbo; how, in 2006, after Carsten Höller created Test Site, his installation of five twisting slides at Tate Modern, London, visitors suffered bruising (asked if he was worried about safety, Höller stated, "We have to make sure that from the construction point of view that they're as safe as we can possibly make them and we know from other slides that they are very safe. They are much safer than stairs; stairs are quite dangerous."); and that back in 2000, two Sotheby's employees threw a timber storage crate into a garbage compactor, believing the crate was empty. Unfortunately, they destroyed an early study of plants in oils by Lucian Freud.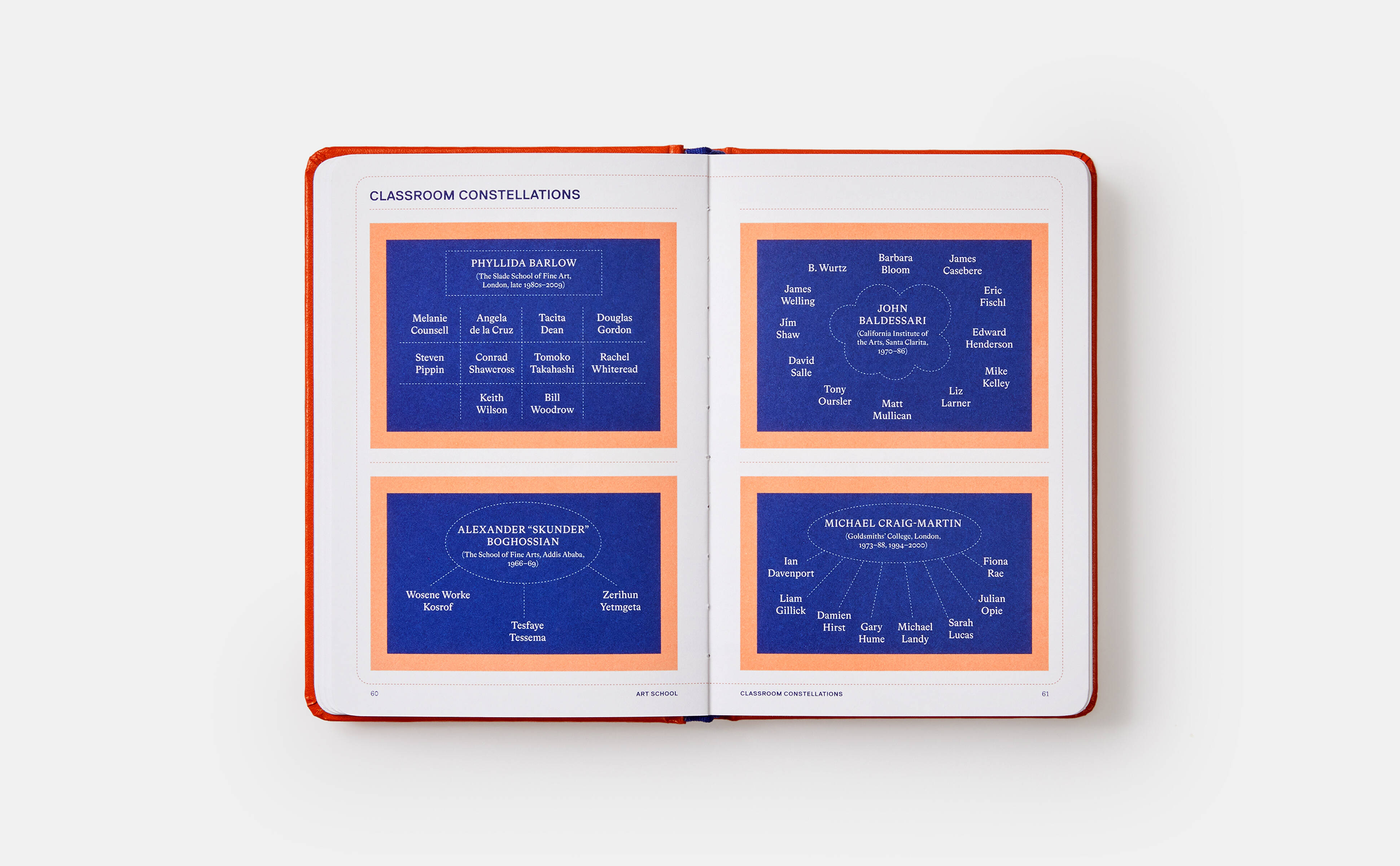 Pages from Artifacts
Don't make an equally unfortunate mistake, by passing up on the opportunity of familiarising yourself with art, artists and the artworld via this fascinating and engaging new book. Order your copy of Artifacts here.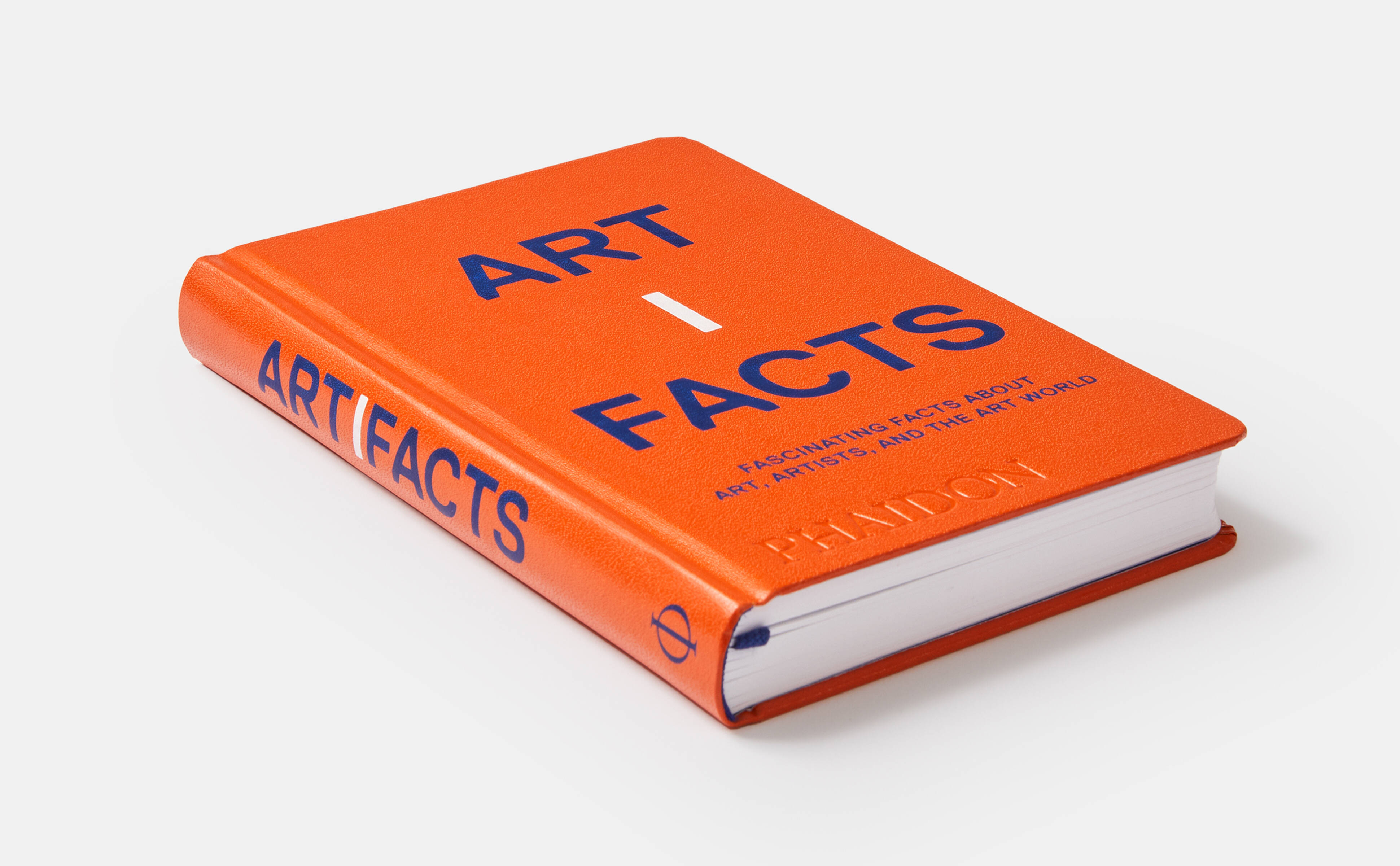 Artifacts