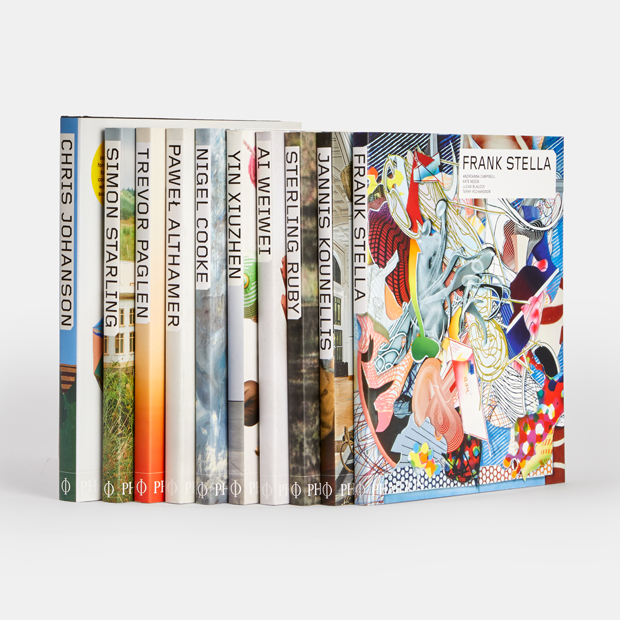 25 artistic influences from 25 years of our Contemporary Artist Series
Whether its Paul McCarthy channelling Duchamp or Sterling Ruby digging Bruce Nauman, our series has covered it all
Keen to understand the past quarter century of contemporary? Then take a deep dive into our Contemporary Artist Series. The monographs began back in 1995, and have since served to profile and contextualise the brightest and the best painters, sculptors, performance, video and installation artists, from Alex Katz to Zhang Huan, Jessica Stockholder to Cecily Brown.
But, of course, no artist from the past 25 years created works without precedence or guidance. To celebrate this quarter century, we've picked out 25 artists who've influenced this younger cohort. Here's how the contemporary artists put It in their own words.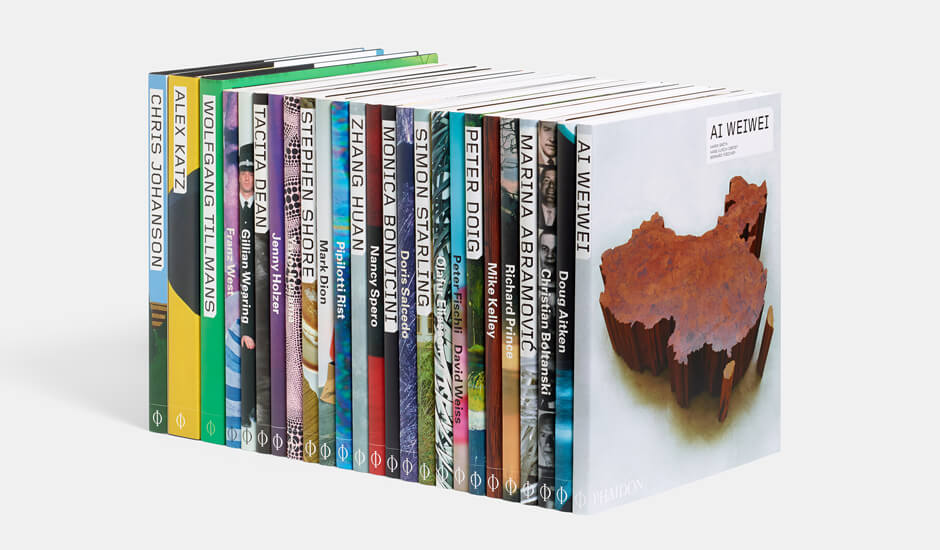 "Maggi Hambling was the first painter whose studio I went to. She was very fierce and incredibly kind. She had a massive influence in terms of the way she lived and worked, and how much she worked. I think she was the first person who said, 'You have to work all the time if you want to be an artist.' I kind of knew it, but to see someone really live that … Work came first, above everything else." Cecily Brown
"I remember very early on identifying with Bruce Nauman as an artist who was extremely self-reflexive, but who could seem hypocritical in how he used subject matter such as abuse and abandonment in his work. This has been written about in such a way that he is implicated as positively identifying with those things. But I don't think that he identifies with them because he thinks they are a positive. I think he revels in the fact that they are disturbing and that's why it's so impactful in his work. For me, I can pick subject matter that I know is going to be problematic, not only because it is corrupt or wrong, but also for the discomfort it produces by revealing some of the most troubling aspects of the American system." Sterling Ruby
"When I was an art student in Amersfoort I worked in a bookstore, but my dormitory was a bit far away and so when I worked late, they'd let me sleep there. There was one room that exactly fitted a one-person mattress, and it was the Russian literature room. I was surrounded by these great literary masters. I'm sure they affected my dreams. I created a bubble of my own, and come to think of it, maybe the only difference now is that the bubble has grown bigger. At first, it was a tree-hut or a bookstore, and now it's the earth, and the next step is space. Art was very important, of course. Looking at the work of people like James Turrell or the famous seventeenth-century Dutch masters with their Dutch skies and Dutch clouds was very inspiring." Daan Roosegaarde
"I started doing those performances and constructing pieces around the eye, the idea of a hole, of looking through something. This was both a cultural metaphor and a personal or private metaphor. And that was one of the things that was interesting to me about Marcel Duchamp 's Etants Donne…, that you look through the two holes and you can see only what he wants you to see. You can't see anything beyond the frame of the hole. You can't see what the object looks like above or below the frame of the hole. You can only see what the hole allows you to see." Paul McCarthy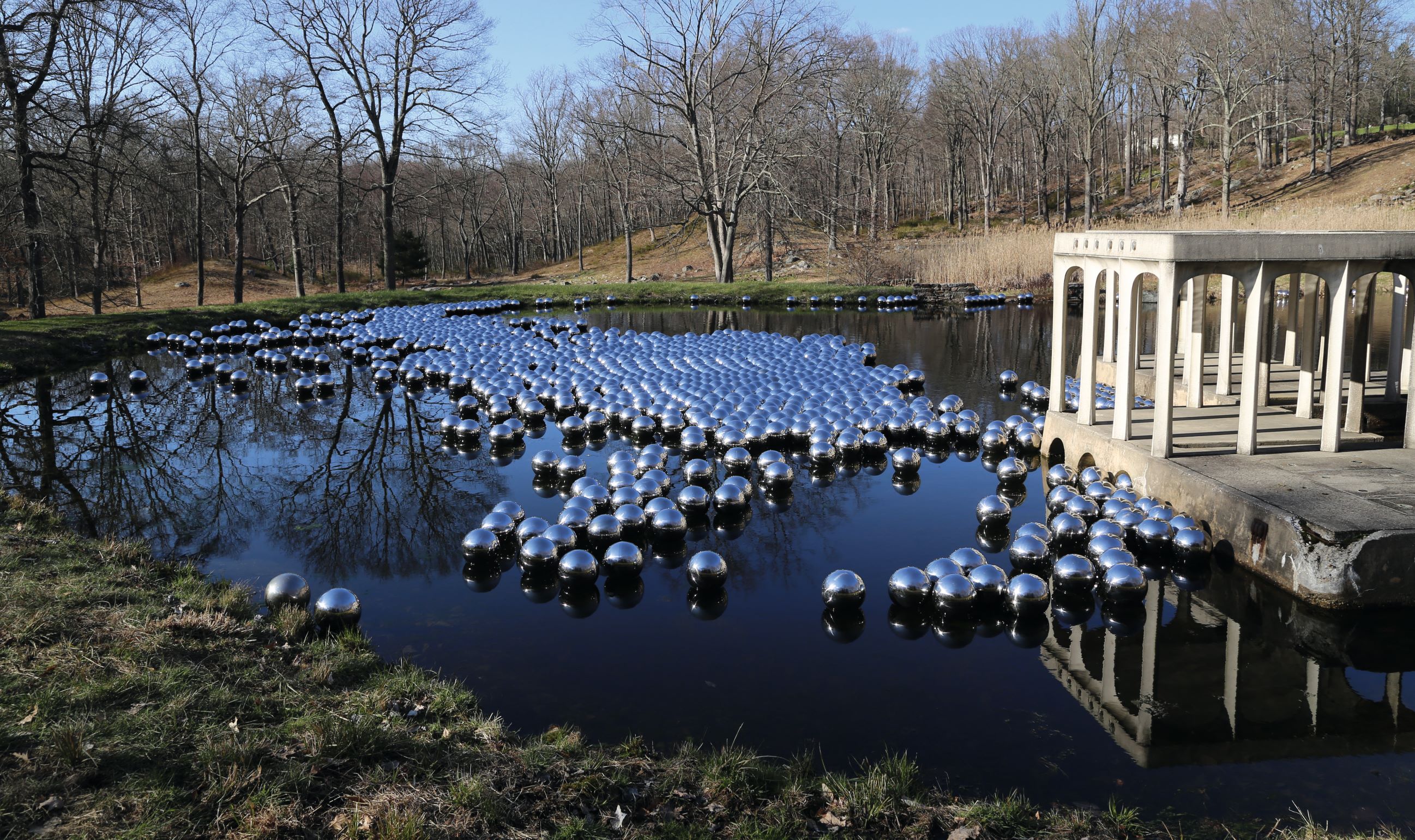 "Yes, I had certain exchanges with other artists. Lucio Fontana , for example, in Europe. I made some of my works at his place and he helped me with my exhibitions. Our contact lasted until his death in 1968. I borrowed $600 from him to have the mirror balls (Narcissus Garden) fabricated for the Venice Biennale in 1966. He died before I could pay him back. He spoke highly of my work; he was very kind to me. He was like that, encouraging the development of younger artists. His work is also wonderful, both his painting and sculpture." Yayoi Kusama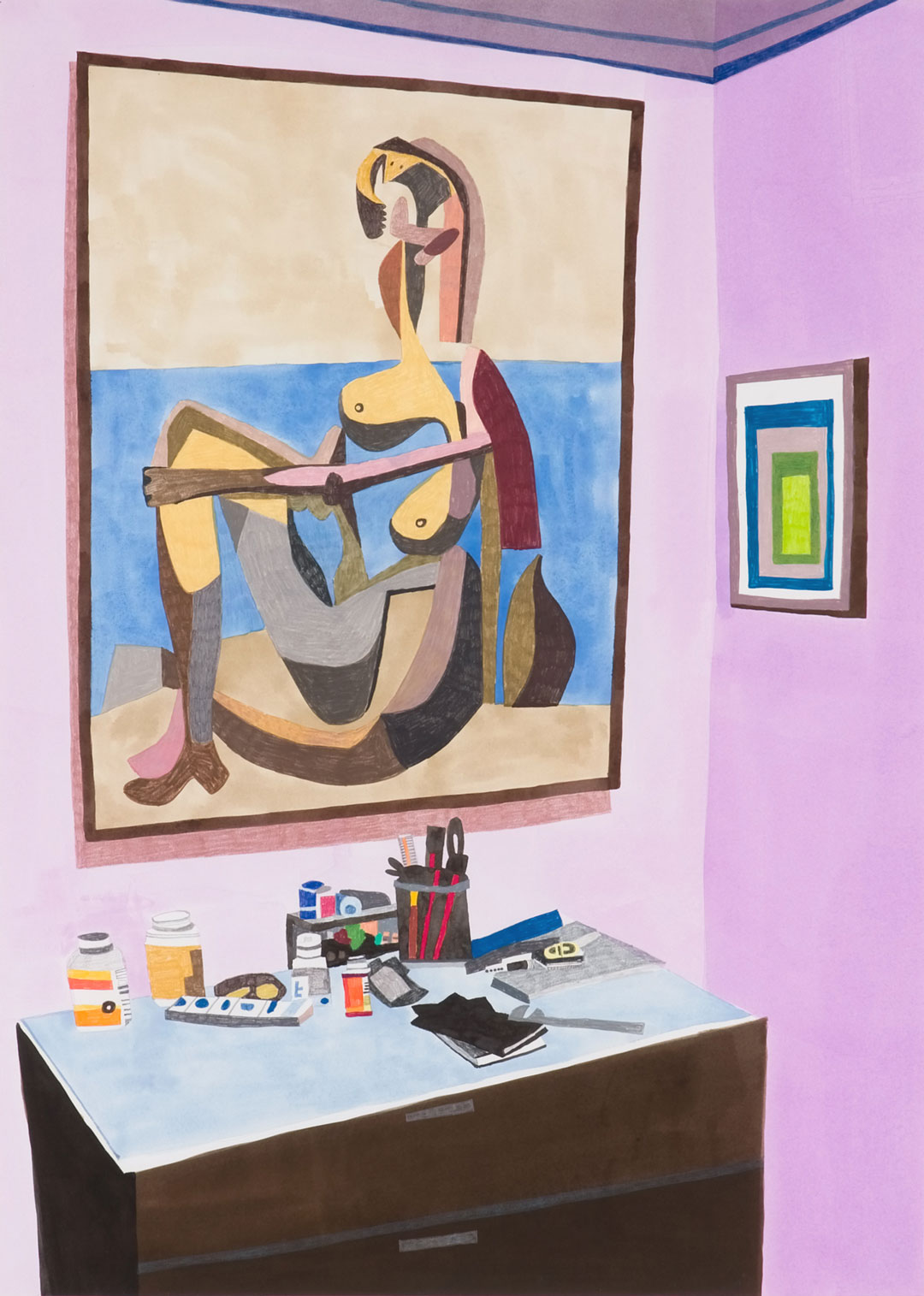 "Repainting a Matisse painting, or a Picasso painting, or something that Shio [Kusaka, Wood's wife and fellow artist] made, or something that [Californian ceramicists] Magdalena Suarez Frimkess and Michael Frimkess made, or a painting of yours that's in the background of a photograph of you or of your girls, all these things just seem natural to me. I'm not trying to remake those things, I'm trying to make them in my own way because I'm so turned on by them." Jonas Wood
"I would probably mark 2004 as the moment when I started to use video more cinematically. That was with a piece called After Before; it was maybe the first work I did not appear in. I asked two interviewers in their mid-20s, Ewa Einhorn and Kemba Bloodworth, to go on to the streets of New York and to interview people about the upcoming Presidential election. That work was heavily informed by three classic cinéma-vérité works: Edgar Morin and Jean Rouche 's Chronique d'un été (1961), Chris Marker and Pierre Lhomme 's Le Joli Mai (1963), and Pier Paolo Pasolini 's Comizi d'Amore (1964). These enactments of cinéma-vérité – truth in cinema or truth through cinema – moved from the assumption that the camera makes possible activities, speech acts, and images that don't otherwise exist; not the documentation of reality but the production of a reality through the presence and demand of the camera or, in my case, the camera and the microphone." Sharon Hayes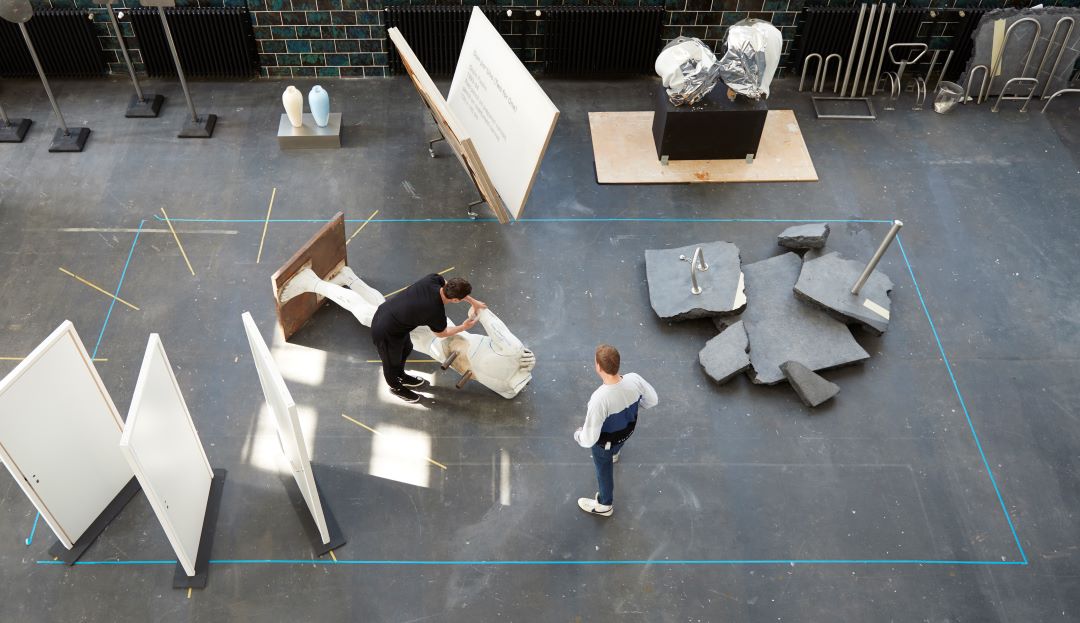 "I think we were always aware of the structures around us. That's what led to the next step in our collaboration, when we started to deal with the gallery space as an institutional framework, much inspired by Brian O'Doherty in Inside the White Cube [1986]. Michael Asher had dealt with them too, but his was a different kind of institutional critique. For us, the spatial issue brought up questions of identity." Ingar Dragset
"I first saw his work in a class I took at [LA art school] Otis with [20th century figurative painter] George de Groat. It was a drawing class for junior high school kids, and he showed us images from a book on [20th century African-American artist] Charles White [Images of Dignity: the Drawings of Charles White]. I took the book and copied an image of Frederick Douglass. Looking through this book I noticed a couple of things about White's work. One was that all the murals he did were about history and included historical subjects like Booker T. Washington, Harriet Tubman, Sojourner Truth. They were also in individual pictures he did; there were several images of Harriet Tubman, a couple of Frederick Douglass, a few of John Brown, too. I was familiar with these figures because they showed up in history books. This is why, for me, White's work was about history. I didn't think of history as politics, really. White's work accounted for the past in the same way that other historical moments are accounted for through art, such as Goya's The 3rd of May and Picasso's Guernica, as well as the historical paintings of David, Géricault and Delacroix." Kerry James Marshall .
"I've just reinstalled a very early piece (Untitled [Thessaloniki],1997), and with this early work it's a very simple laying down of objects on the floor. For me, it was a gesture related to David Hammons ' snowball piece, or the candy-pile pieces of Felix González Torres : this idea of a recognizable object, but a transient gesture. That idea of transience was very important to me when I started making sculpture. And I guess also the simple idea of marking space: how to take an object and use it to mark a space, to colonize a place, to change everything around it, to place a number of objects on the pavement in Chelsea, as in the piece I just mentioned, and to see how slight that move can be yet suddenly it shifts our relationships to everything around it." Sara Sze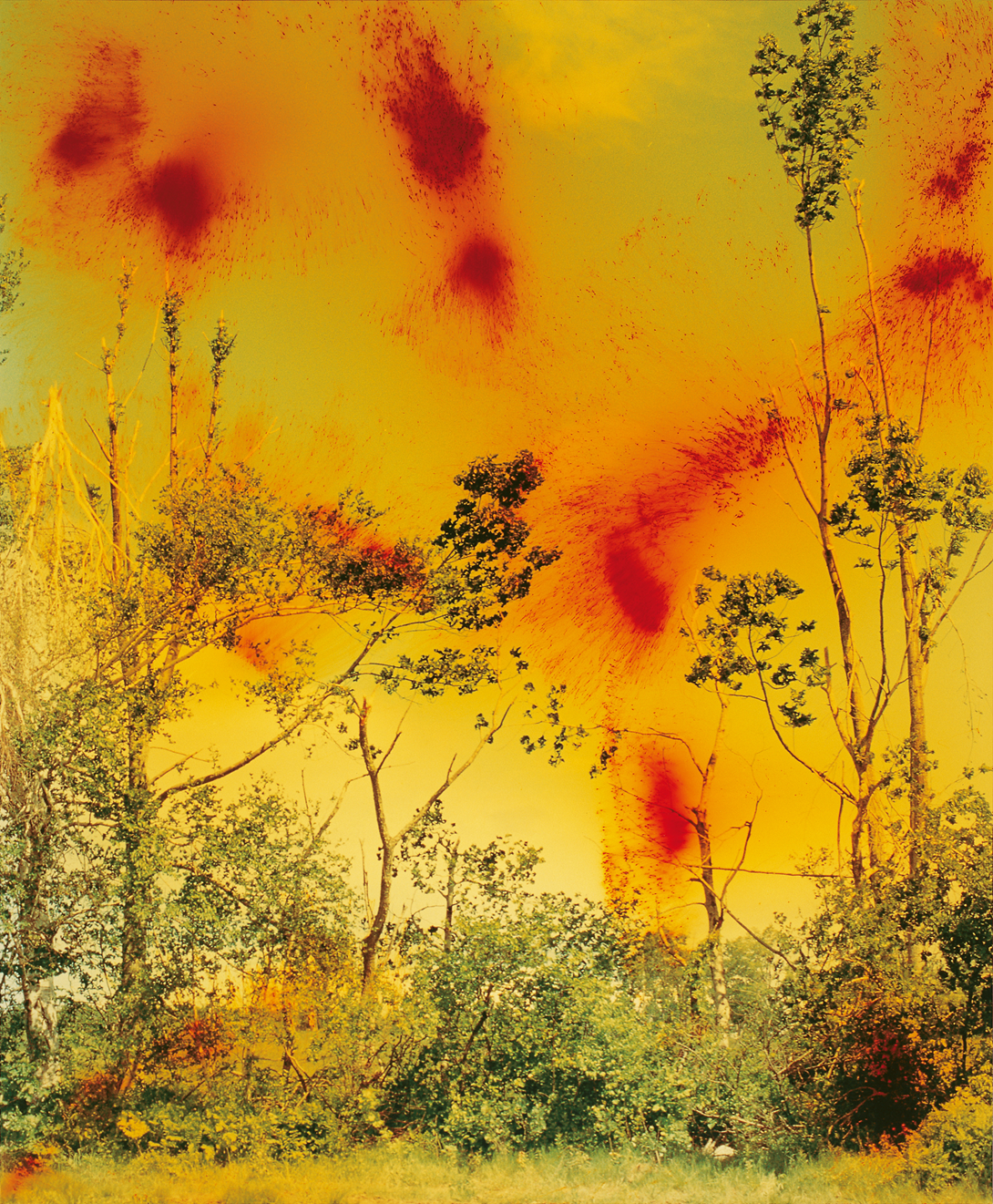 "I also very much liked Jenny Holzer . I bought a complete set of prints of the Truisms for 120 DM with money saved from my community service. I really loved that piece, and I also liked Barbara Kruger and Laurie Anderson . They all touched me in terms of how it's possible to pursue your work and at the same time aim to reach a broad audience. Unfortunately, they're not the coolest people to mention now." Wolfgang Tillmans
"One of the things I've always enjoyed about the poets whose writing often informs my work – poets like Ron Silliman , Joan Retallack and Hannah Weiner : the absurdist impulse gets us closer to the truth." Adam Pendleton
"I remember seeing some Keith Haring drawings in the [New York] subway and also being bowled over by the ambitious museums and their collections. All that was nourishment to me. I discovered that there would be no limits to the family of artists who welcomed me in." Jean-Michel Othoniel
"Eva Hesse was very much a model figure for my generation of women artists. She was around when Minimalism was happening, but her work was so much more organic and to do with the body." Mona Hatoum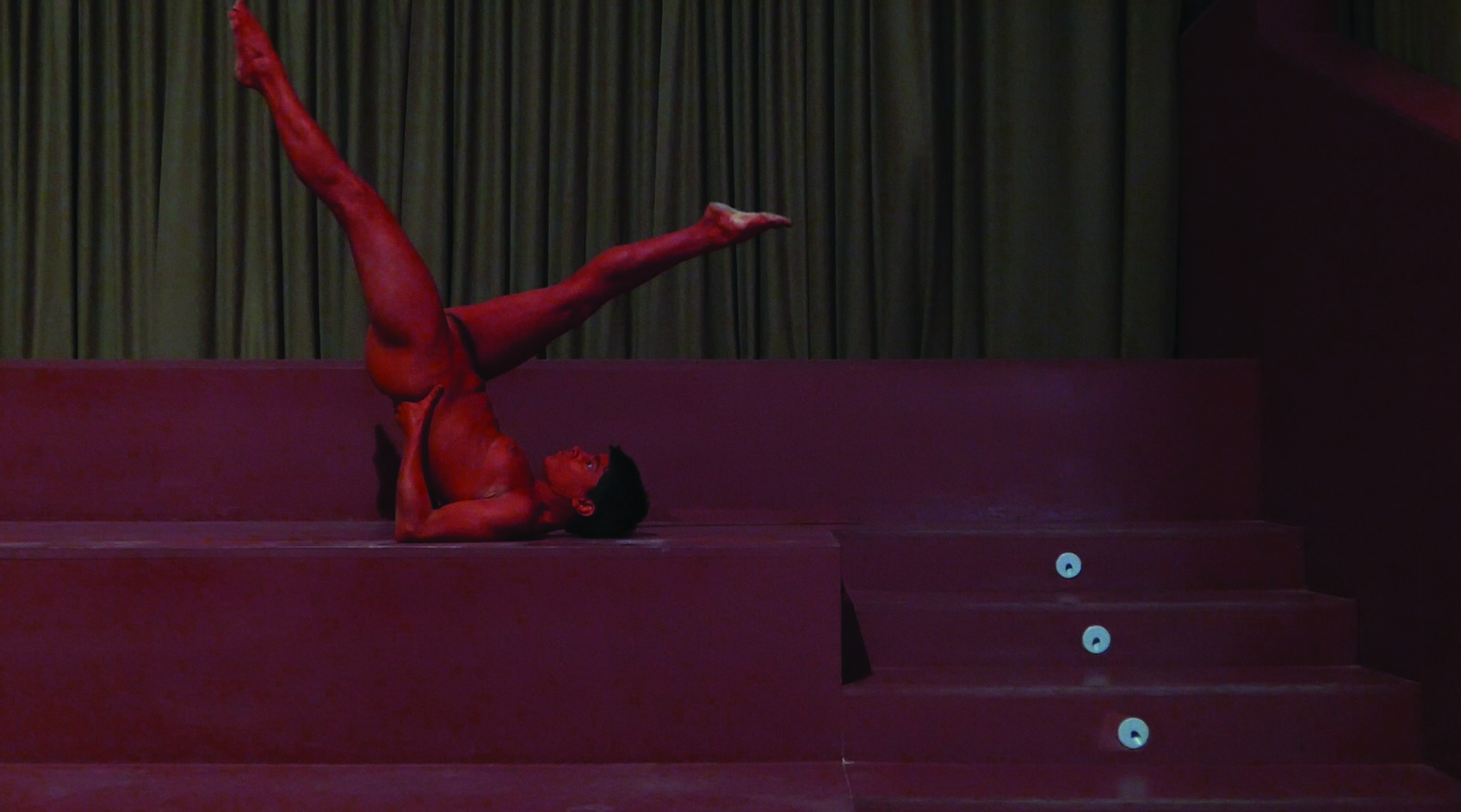 "In 2011 [art critic] Maria Fusco invited me to contribute to her book on Cosey Fanni Tutti , The Cosey Complex, which she created with Richard Birkett. What fascinates me about Cosey is the way she navigates between the worlds of music, art and porn. When posing for lads' mags, she has complete respect for the codes of pornography. But she also turns the art world upside down with very extreme performances, and with the industrial music of Throbbing Gristle or COUM. The first pictures of me with my naked body painted black are photographs in which I mimic postures by Cosey Fanni Tutti taken from archival photos of her performances; I sometimes replicate the poses without knowing exactly what the original performances entailed." Lili Reynaud-Dewar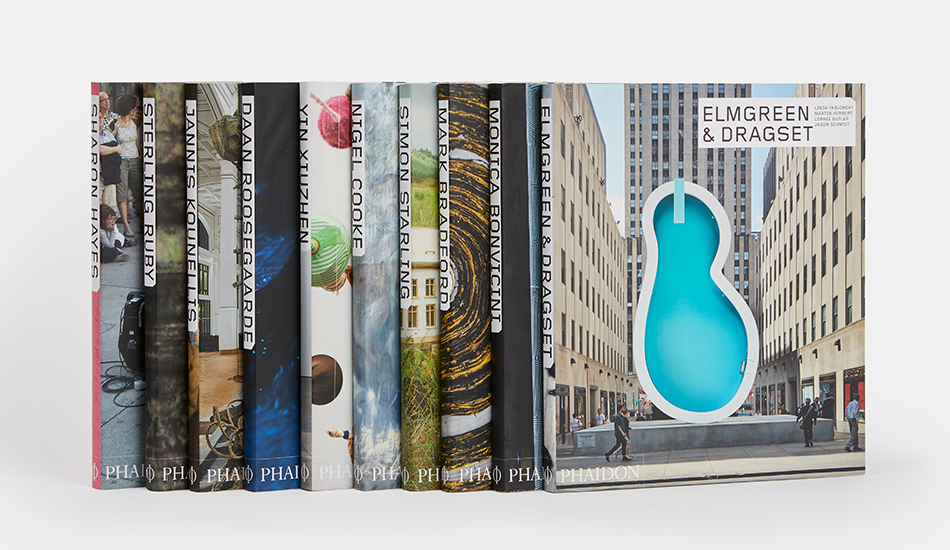 To understand these influences on these artists in greater depth, as well as much, much more consider buying our Contemporary Artist Series books, here.