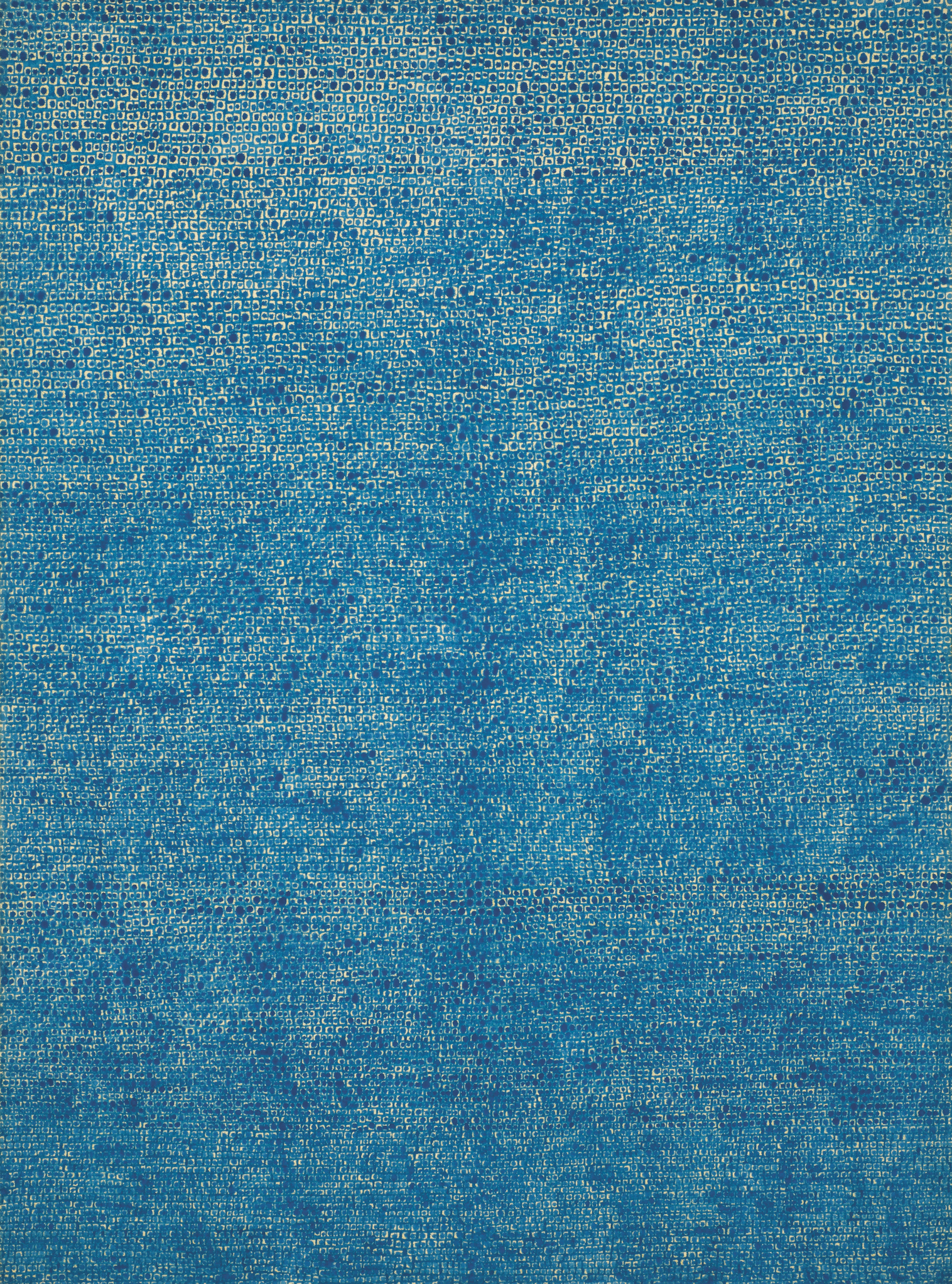 Art & Hope: Kim Whanki's abstract answer to oppression
This Korean modernist orchestrated a beautiful harmony on the canvas - even while his identity was under threat
Some artists fill their work with hope and beauty by creating abstract universes that, take us to a higher emotional plane. Yet others take their cue from previous traditions, subtly updated or contextualised to create a form of art that truly the age in which it lives. The Korean modernist Kim Whanki, who lived from 1913 to 1974 certainly falls into this latter category.
The history of abstract art in Korea can be traced back to the 1930s, when a few Korean artists studying abroad in Japan, such as Kim and Yoo Youngkuk began painting in an abstract style that is often compared to the art of Piet Mondrian and other examples of geometic abstraction, according to our new book Korean Art from 1953: Collision, Innovation, Interaction.
But Kim's background had shaped this artistic direction. After studying in Japan, Kim returned to Korea in 1937 and his attention shifted to the 'censorship' of Korean culture under Japanese occupation. Faced with such harsh colonial realities, Kim began to create 'vernacular' Joseon-style oil paintings as well as modern paintings.
In 1939, with the writer Lee Tae-jun and artist Kim Yong-jun, Kim formed an 'avant-garde' group and published a traditionalist journal titled Munjang, which featured his own illustrations. The members of this group shared an interest in collecting and studying Korean antiques.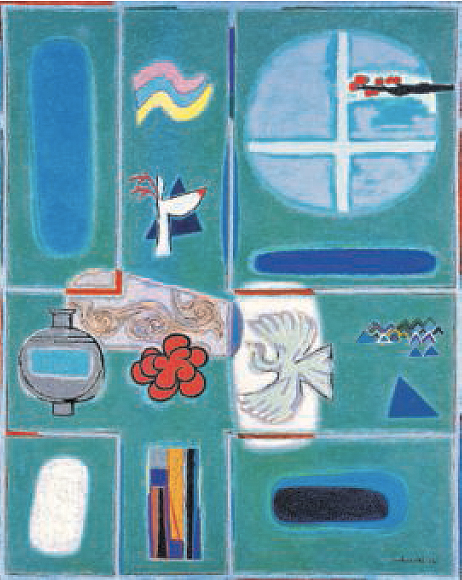 By looking at the past and their country's own traditions, these modernists attempted to 'define' a national aesthetic even while their national identity was being subsumed. Their choice to use simple subjects taken from the past was often criticized, but by these means they began to reinterpret Korean traditions in the hope of a better future.
For Kim and co, this did not mean simply going back to the past and antiquities. As our book reveals: "In an essay titled 'Gojeon-gwa gachi' (Classics and Value), published in Munjang in 1940, Jo Woosik writes: I say this to those who are blindly obsessed with Western spirit. I, the so-called avant-garde artist, love the classics because they are the avant-garde art of their era. That is why I make avant-garde work. I will protect our tradition; but I will not seek to follow in the footsteps of the Eastern painting tradition, because I do not want to be an antiquated being.
Under the pressures imposed by their social and political predicaments, these modernists of the post-war generation were sometimes inconsistent in their supposedly 'avant-garde' endeavours, calling themselves avant-garde yet indulging in a romanticized view of antiquities and the classics.
But it also seems that this way of working was their way of fighting against Western influences and trends, despite all being trained in Western-style painting, whether in Japan or colonial Korea, as if they were attempting to rescue dying and oppressed national traditions during the Japanese occupation.
Kim's hope for a better Korea, freed from oppression was driven by sophisticated tastes. One of these tastes, a love of pottery, permeates his paintings of ceramics.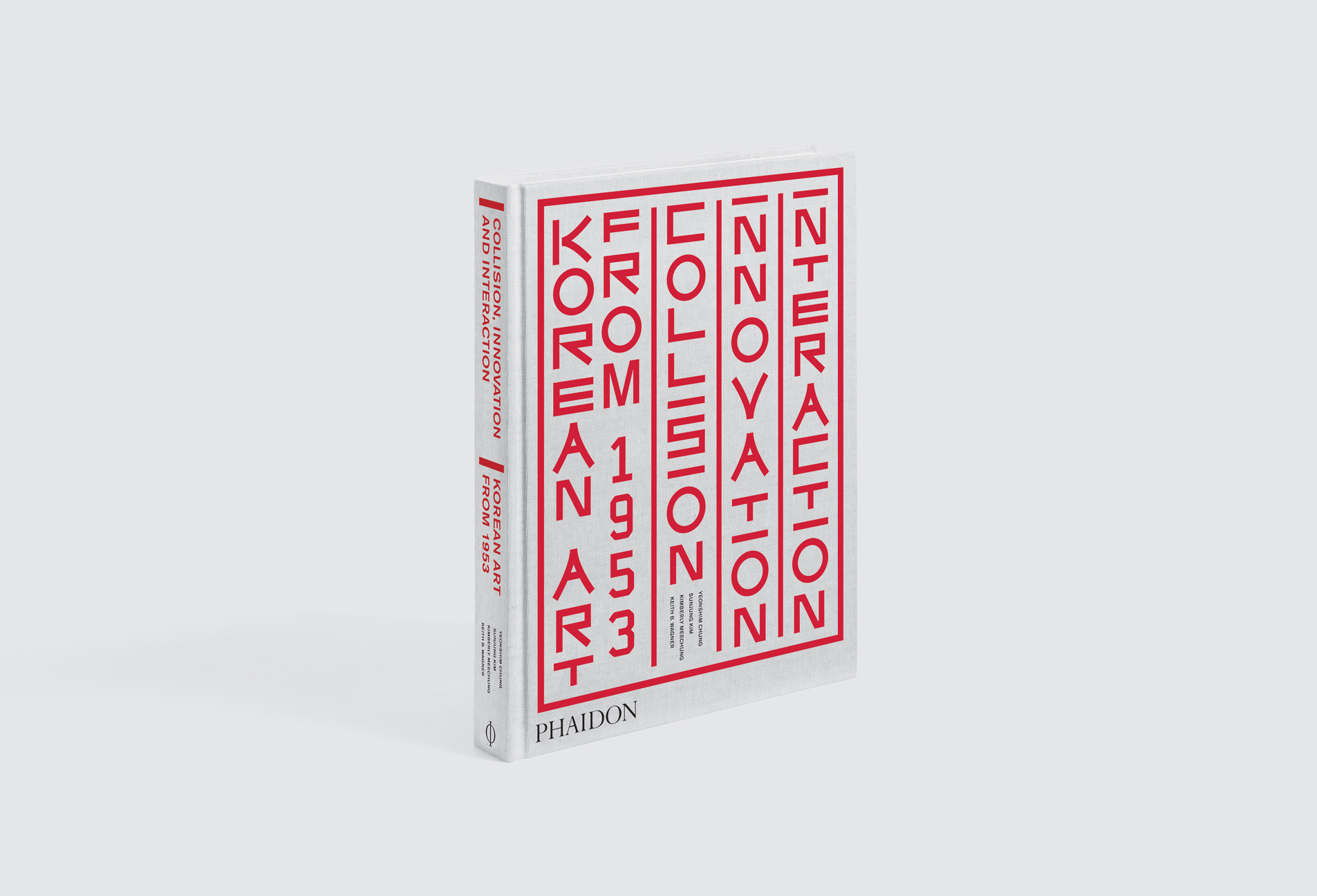 "The motif of 'Korean pottery' enabled him to find an aesthetic solution that reconciled tradition and modernity in the medium of painting," Korean Art from 1953 reveals. "His house was full of pottery and he enjoyed displaying it for everyday appreciation – depicting the same kind of ceramics in his paintings
That ability to find apprecitation in the most domestic of settings is something we could all benefit from right now. Maybe we should look to our domestic surroundings to draw hope for a future when we are freer of them.
'I learned about form, beauty, and [Korean] ethnicity all from pottery. Our pots are my textbooks. Whatever I paint – be it a woman, a mountain, a moon, or a bird – all comes from pottery. And so do the colours,' Kim is quoted in the book. Kim went on to participate in the Sao Paulo Biennale in 1963 where he helped internationalize Korean art, bringing it to a much wider audience for the first time. Proof that a little bit of hope can go a very long way.
For more detailed descriptions of the varied paths taken by Korean Artists get a copy of Korean Art from 1953: Collision, Innovation, Interaction here.