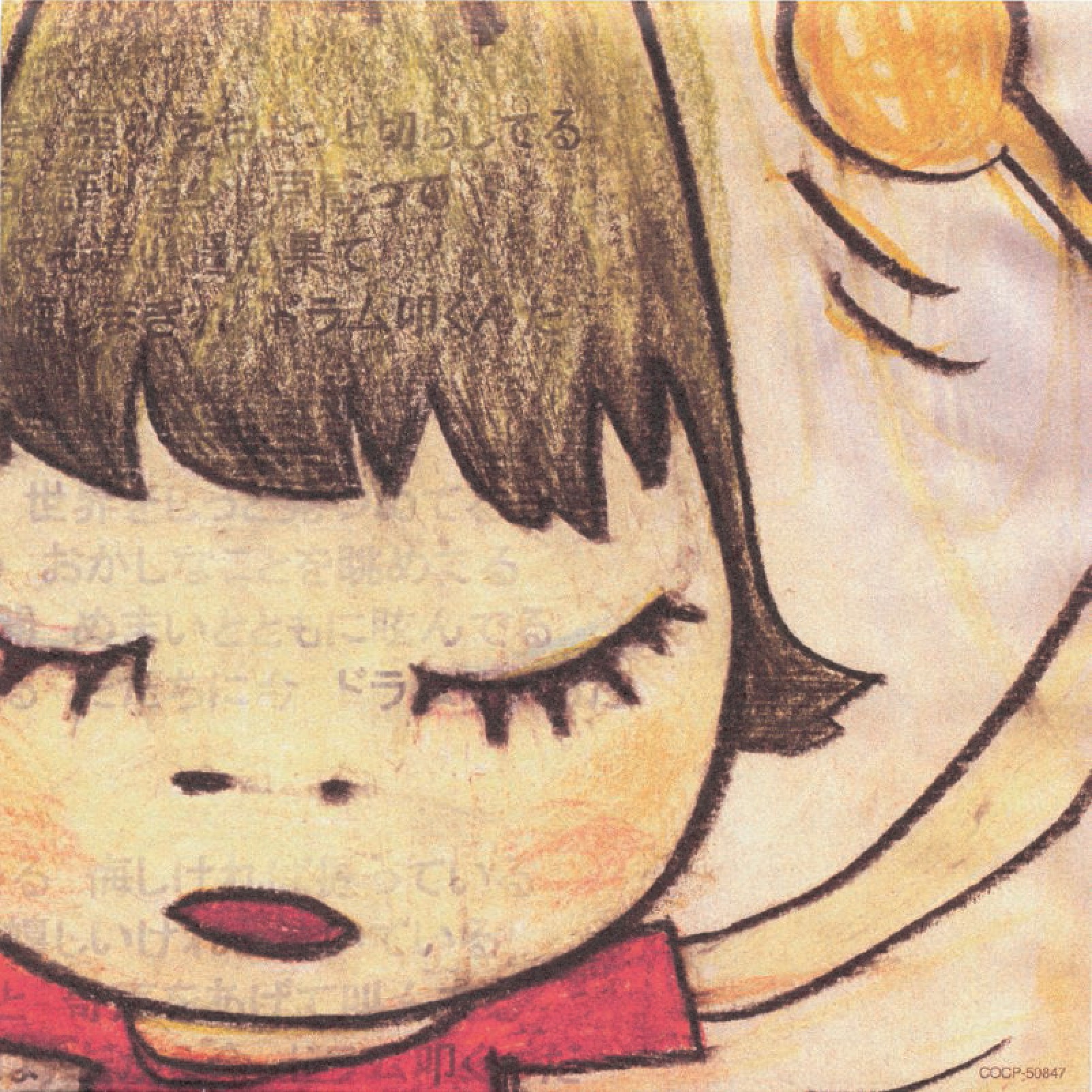 Art & Hope: Yoshitomo Nara's love of music
A look at the ways in which artists offer us hope. Here's how a childhood trek to buy a 45, café culture and The Ramones instilled a love of art in a young mind
At the moment, we really need to try to find beauty and hope wherever we can. Some artists fill their work with these qualities on a level that's immediately evident, others are more subltle and feed their formative life experiences into their work, confident that those who share a similar vision will take pleasure, comfort and maybe even inspiration from their work. 
For Japanese artist Yoshitomo Nara - who rose to prominence in the mid-1990s, a star in a generation of avant-garde Japanese artists associated with the neo-Pop 'Superflat' movement - music was one of the early core experiences that turned him into an artist and one that still informs and infuses his work to this day.
Nara was only eight-years-old when he bought his first record – a single by popular Japanese band Takeshi Terauchi and the Bunnys. This was an impressive feat given the remoteness of the Northern town in Japan where he lived. Hirosaki is approximately an hour away from the nearest city, Aomori, which is nearly 435 miles from Tokyo. At the time of his trek, the two cities were only connected by highways and small roads, which resulted in a time lag in the arrival of the latest fashions and trends. 
But for Nara, finding a newly released or hard-to-find recording was all part of the excitement of transgressing geographical boundaries, as author Yeewan Koon relates in our new book on this contemporary Japanese artist. "This was the first time he had purchased anything with his own money, and when he opened the door of the record store, he felt as if he were venturing into an illicit world of pleasures, terrifying and thrilling at the same time."
All of us old enough to have experienced the thrill of the record shop can share in that experience. However, Nara credits music as his entry point to the exciting world of art, and our book shows how these two worlds eventually came together, through his work with musicians, the ways in which he incorporated song titles and lyrics into his work, and in his ability to capture the moods and feelings that his favorite music inspires.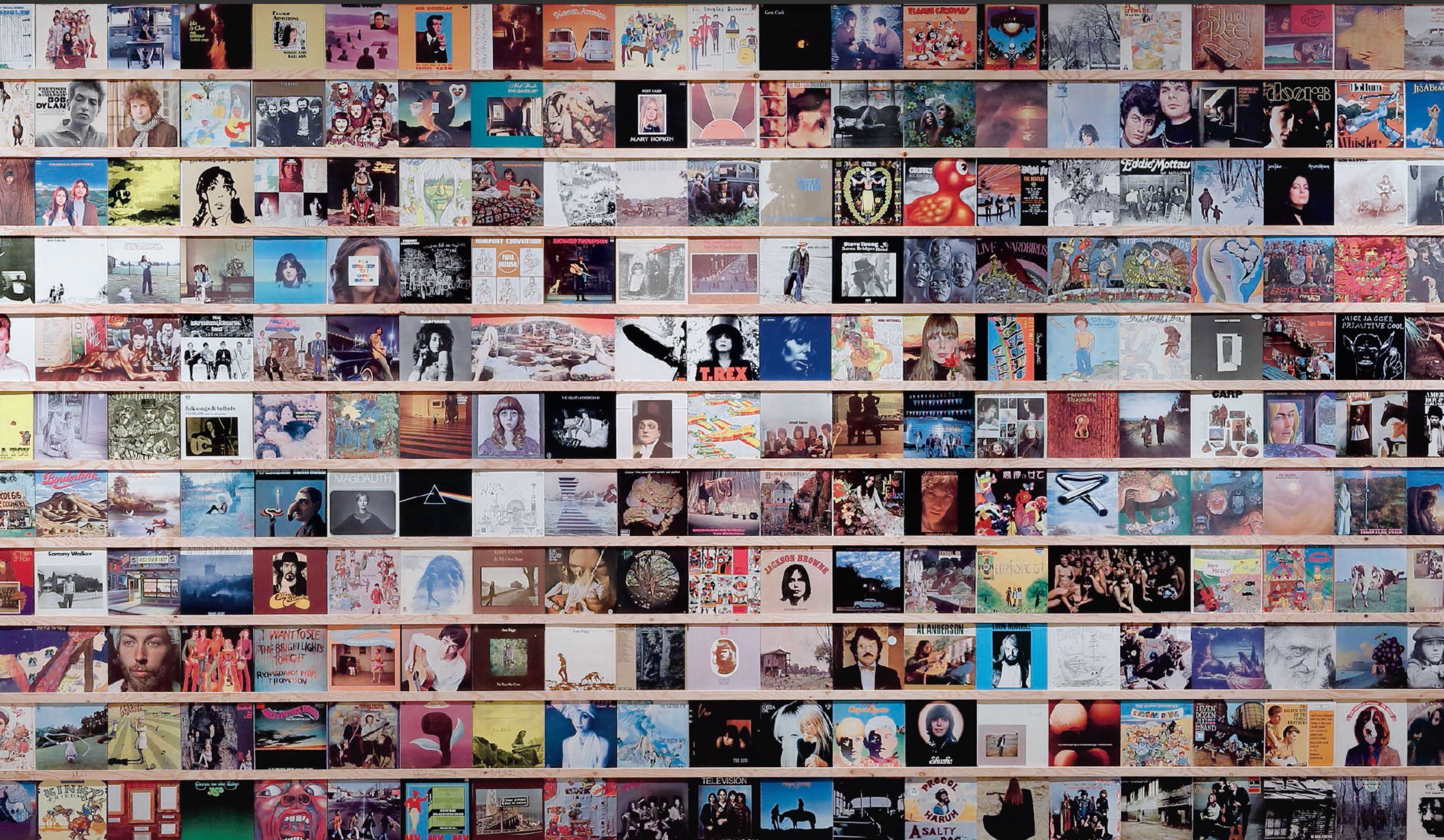 Nara says that music is now so deeply ingrained into his psyche that it readily leads him to visual spaces, to dreams, and to his creativity. To this day, when working, he blasts his music loud into the night, shut off from the world outside.
From that early record buying experience Nara consumed as much contemporary music as he could, from Terauchi to Janis Joplin, The Beatles, and Johnny Cash. He frequented his local university's café to listen to new music, he spent hours browsing through music catalogues, made drawings of album covers he purchased, and doodled away to his favorite tunes. The visual energy of the albums' sleeves—the colours, the graphics, and the exoticism of foreign bands—provided great inspiration. It was these albums that took him into the world of contemporary visual and sonic arts, which, for Nara, went hand in hand. Author Yeewan Koon picks up the story.
"In the early 1970s, music became increasingly important to Nara, since it connected him to those redefining the spirit of a new generation. The period between the late 1960s and early 1970s is often seen as a zeitgeist moment in American counterculture, with mass protests against wars and rallies for civil rights, all buoyed by the rebellious, youthful energy of rock music, jazz, Beat poetry, and leftist heroes. Student radicalism was intense on the other side of the Pacific as well.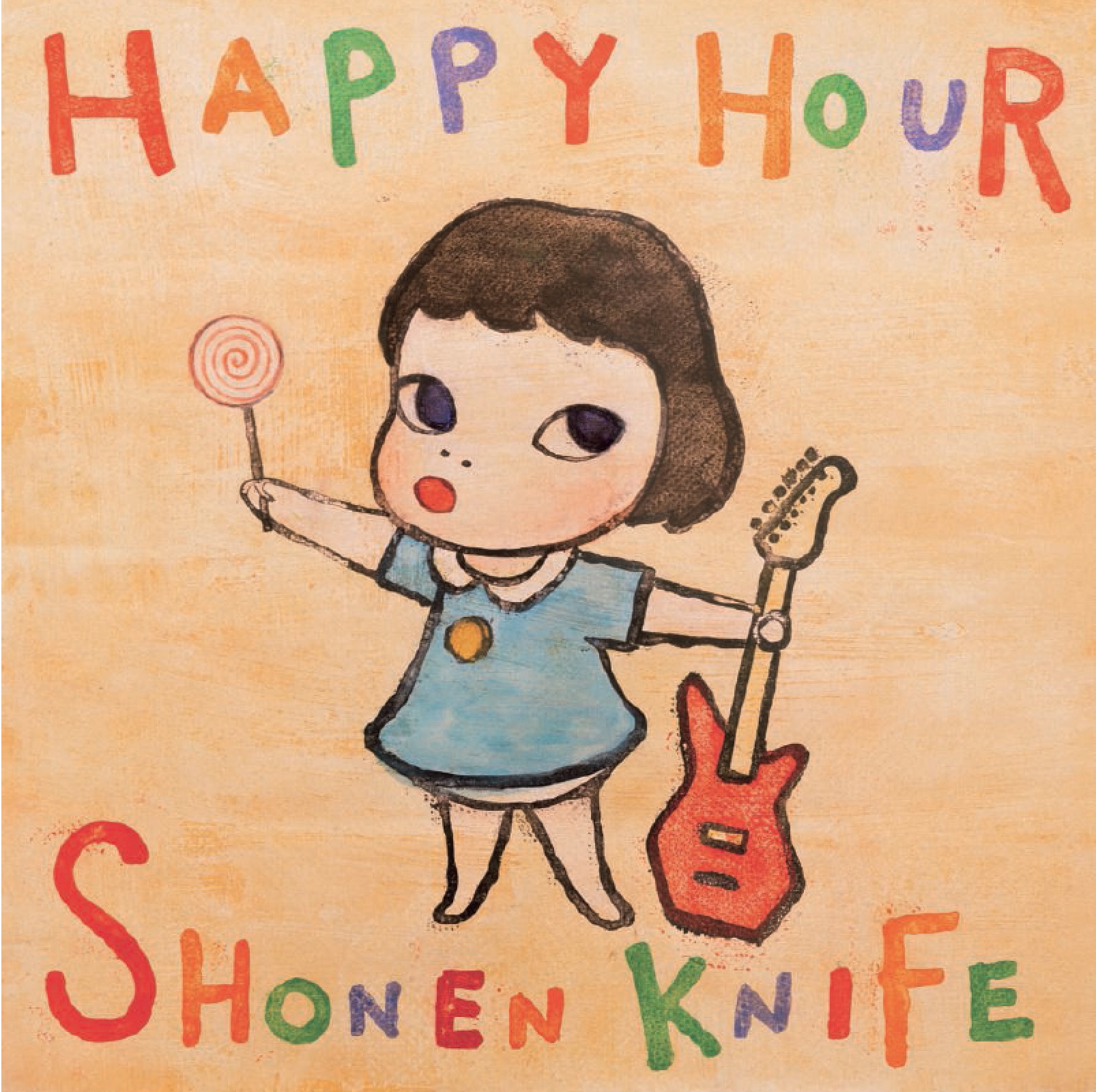 "In mid-1960s Japan, New Left organizations strengthened their campus bases in preparation for the 1970 renewal of the US-Japan Security Treaty. These groups brought together students, opposition parties, labor unions, and civil-society organizations. From the late 1960s onward, there were numerous large-scale antiestablishment protests on university campuses during which angry clashes erupted between students and police.
"The New Left that was being consolidated in Japan at this time was heavily influenced by the communist organization Zengakuren, a league of students formed in 1948 that espoused a forceful anti-American sentiment. This contributed to the formation of a distinctly Japanese leftist movement, the cultural practices of which differed from those associated with a more commonly held Anglocentric view of 1960s counterculture. 
"For example, while the rebellious nature of certain types of folk and rock music is often thought of as synonymous with radical movements of the time, in Japan, such music was associated with Western consumerism and as such was seen as hedonistic rather than revolutionary. 
"Indeed, rock musicians were sometimes referred to as futen (slackers but closer in meaning to hippies) by die-hard activists, who believed they lacked the conviction to be true counterculture radicals—playing a guitar on campus was considered frivolous rather than engaged intellectualism.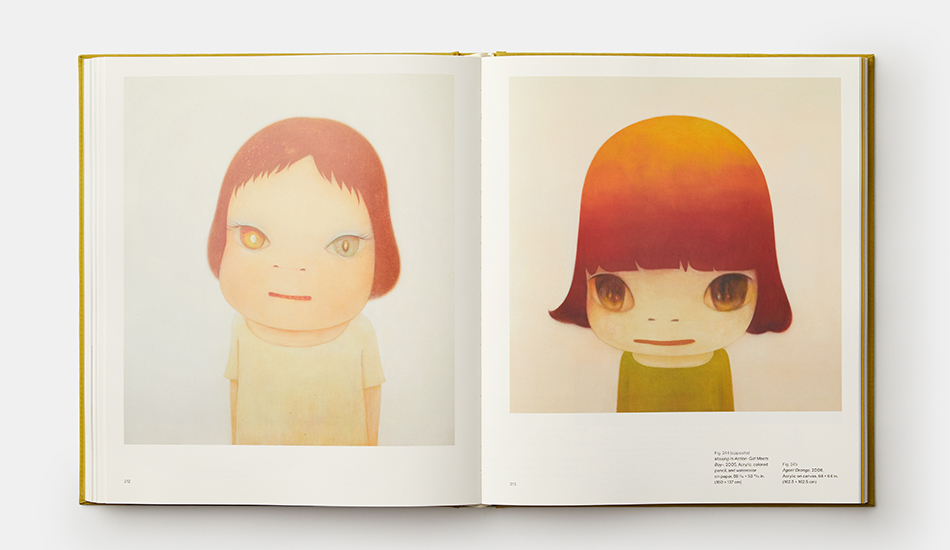 "Although these attitudes would later change when younger members began to embrace American folk music and manga, these cultural differences are reminders of the historical complexities and local experiences of global phenomena."
Nara embraced this futen attitude early in life, and by high school he had assembled a motley group of friends, many of whom were older than him and who, in addition to sharing his love of rock music, encouraged him to take art more seriously. Nara had been drawing since childhood—illustrated flip-books, sketches inspired by his favourite album sleeves, book covers, and magazines—but they were casual undertakings rather than serious endeavors, and they reflect the easygoing nature of a young boy who was often lost in his own imagination. Koon picks up the story. 
"A major turning point for Nara in his path to becoming an artist came during high school when a friend decided to open a rock café, called 33 ⅓, and recruited Nara to help run it with him. Nara built, cleaned, and deejayed at the café, and it was also the site of his first large-scale artwork: a drawing of an American flag inspired by the Ramones' band logo on the window shutters and, on the back wall of the café, a large mural of a pair of cats playing guitars."
Nara's friends may have recognized a talent that he had yet to register himself. It was not until a few years later that an encounter with a stranger led him to his first formal training in art. One summer, when Nara was in Tokyo to take a course for university preparation, a young man approached him selling tickets for life-drawing classes.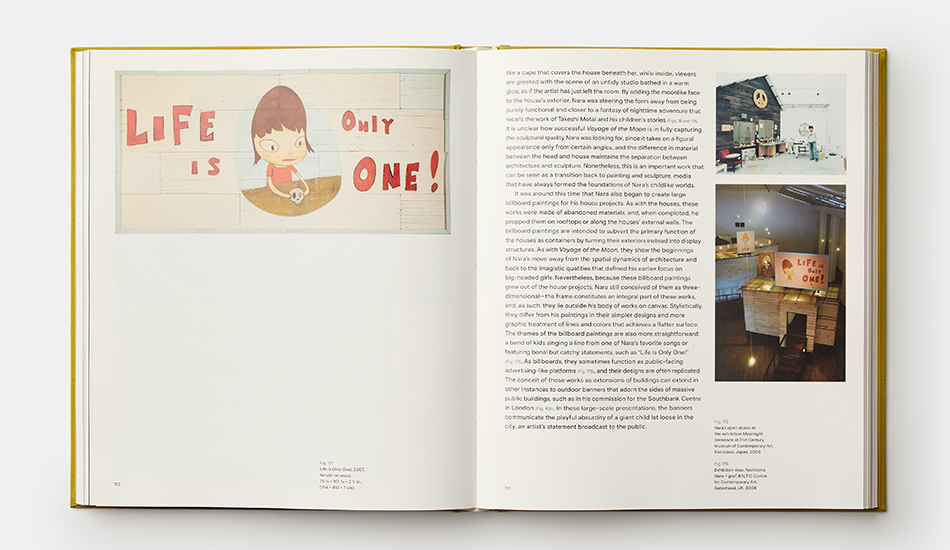 For Nara, this sounded more fun than the usual crop of summer courses, and he readily accepted. His naive ideas about the frivolity of art classes were quickly dispelled as he began to learn the hard discipline of drawing and art in general. More importantly, it was here that the seeds of applying to an art university were sown.
"Thereafter, during high school semester breaks, he traveled to Tokyo to take art classes, expanding his repertoire to oil paintings and charcoal drawings."
In the years since Nara has become a globally renowned artist, there have also been exhibitions that view his artwork through the lens of punk rock or indie folk music, constant inspirations for his creative process, largely by presenting images directly related to the theme of music.
However, it is also possible to ask whether there is a link between the aesthetics of music and the formal properties of some of his works according to Koon. "Perhaps one can connect the stripped-down aesthetics of punk, for example, with its raw energy and irreverent lyrics, to the frenetic scribbles of Nara's Somewhere Somewhere or the aggression of The Girl with the Knife in Her Hand; or the melodic simplicity of indie folk, with its whimsical individuality and harmony, to Princess of Snooze."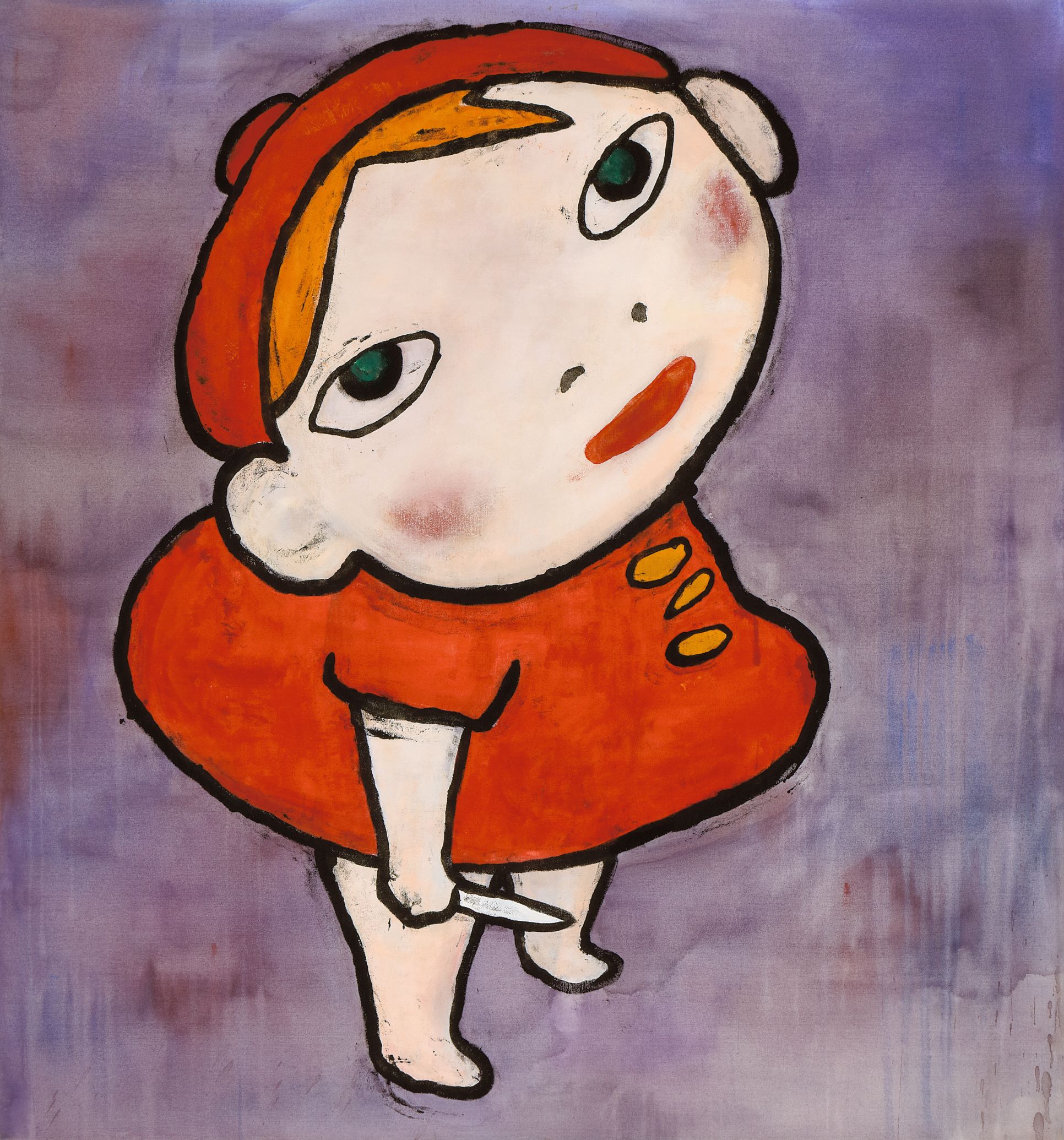 This certainly fits in with the idea that Nara, rather than appropriating from existing subcultures, was producing new visual forms and cultivating an idiosyncratic style, which, to some viewers, came to represent a subculture of its own. As his practice developed his love of music did not diminish and he undertook a number of music-based commissions. 
In 2005 Nara worked with his friends, the Japanese punk band Bloodthirsty Butchers, to create the cover artwork for their album Banging the Drum. "Because of his relationship with the band, Nara felt naturally connected to the music, and it is not surprising that he responded in a way that was personal and direct," writes Koon.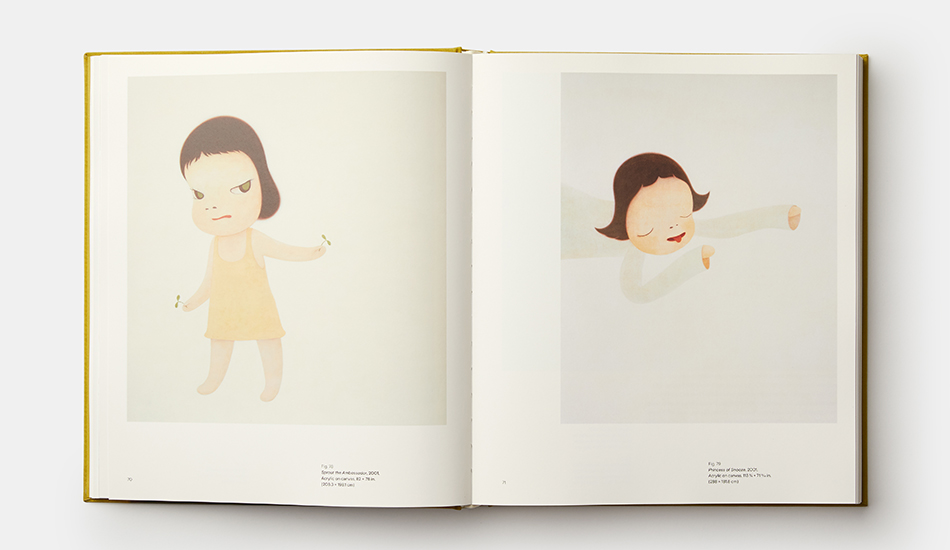 "As he listened to the album, Nara was so deeply immersed in their sound that he immediately drew on a scrap of paper the image that would appear on the final cover, of a young girl banging on her drums. This spontaneous response harkens back to Nara's childhood days when he would draw as he listened to music in rock cafés, and it reveals the presence of the inner child that exists in Nara still today. The curator Takashi Azumaya perhaps best describes the artist's connection to music: "His materials are his guitar, while images are his melody, his beat."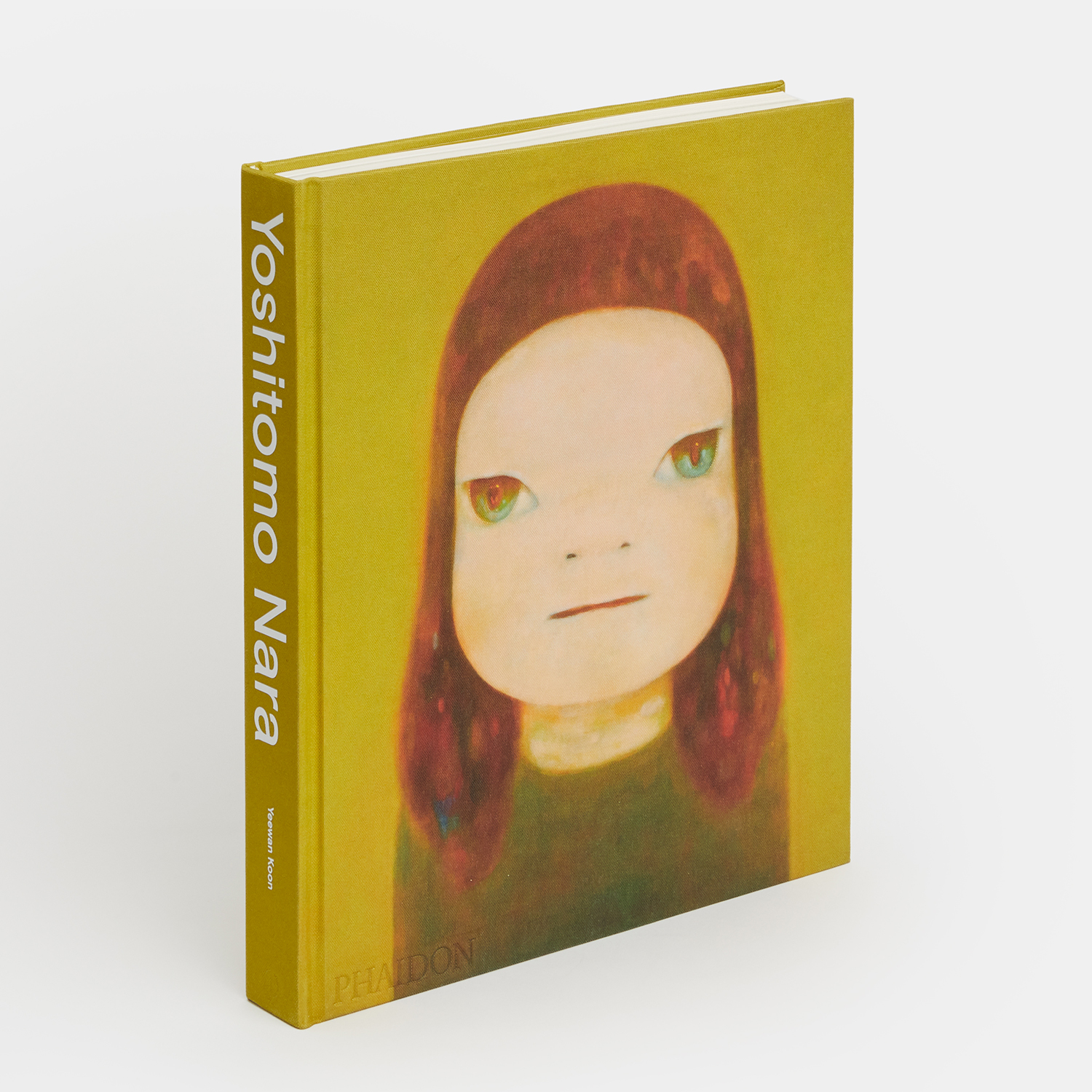 It may not be music but we all have a beat we move in time to that gives us hope. For Yoshitomo Nara it was initially music but he took that passion and used it to redraw the world around him. For more on his work as well as many more stories from the Japan in which he came of age, order a copy of our Yoshitomo Nara book here; it is the definitive monograph on the life and career of this internationally acclaimed artist.