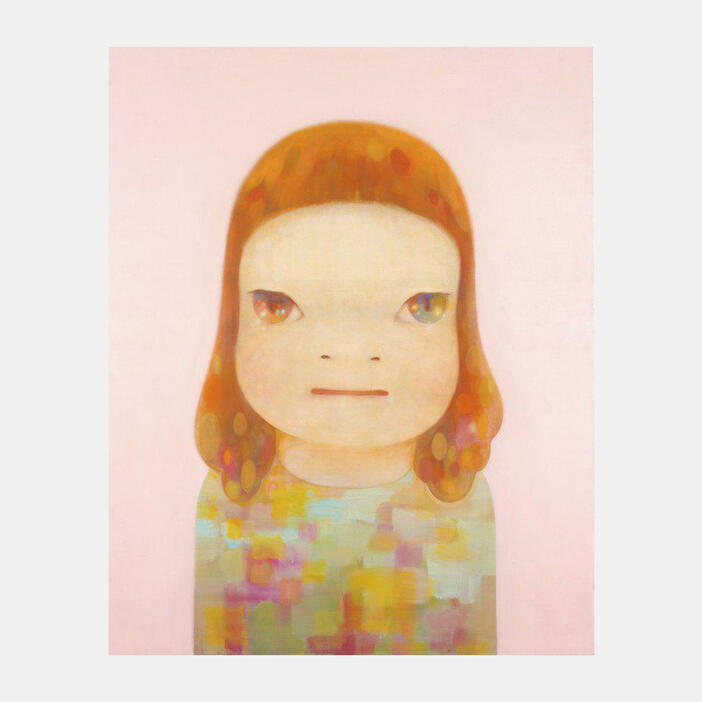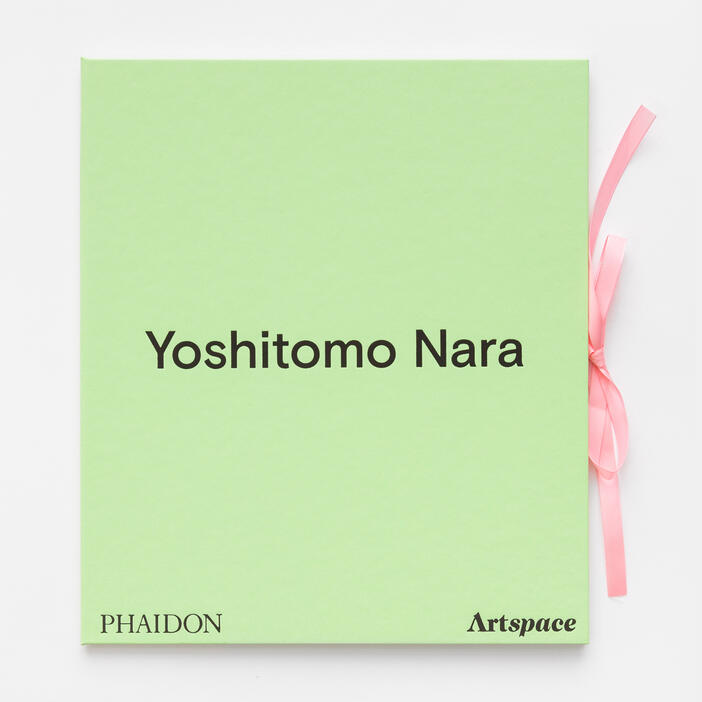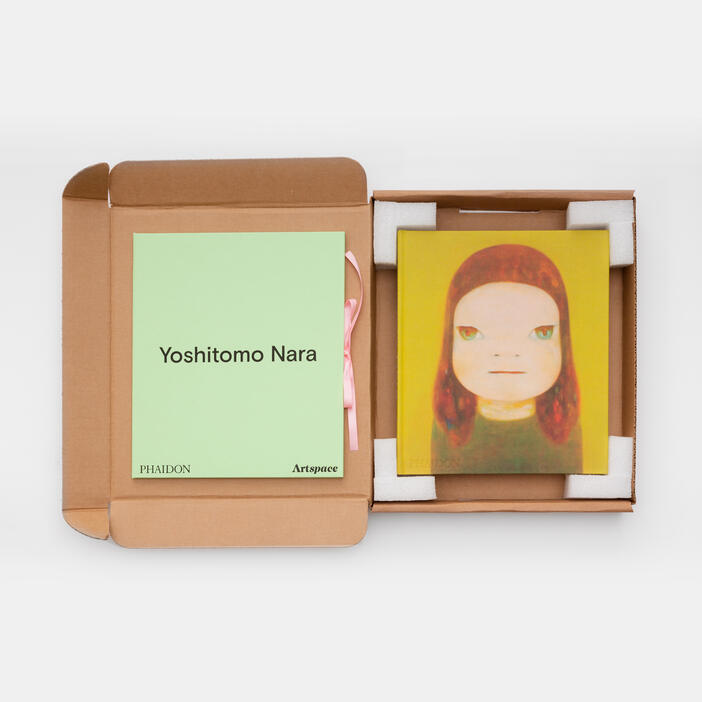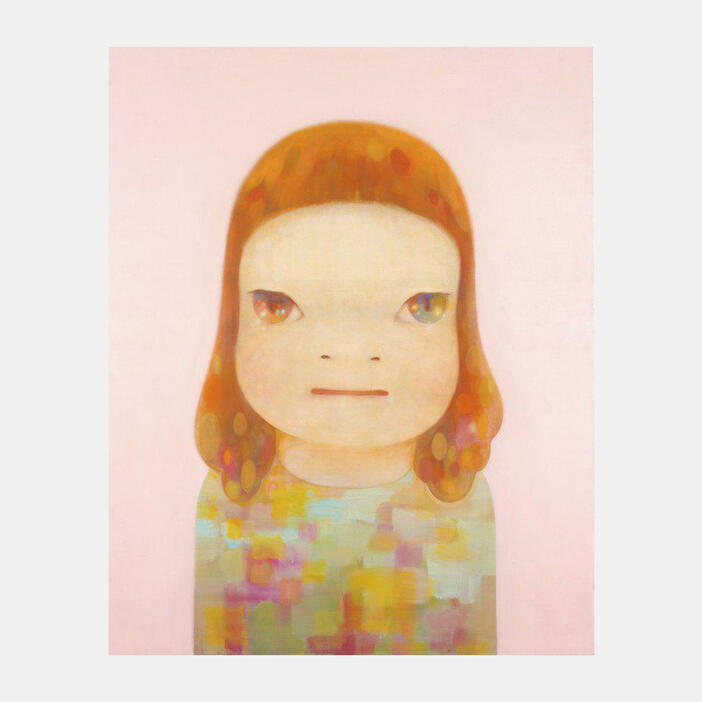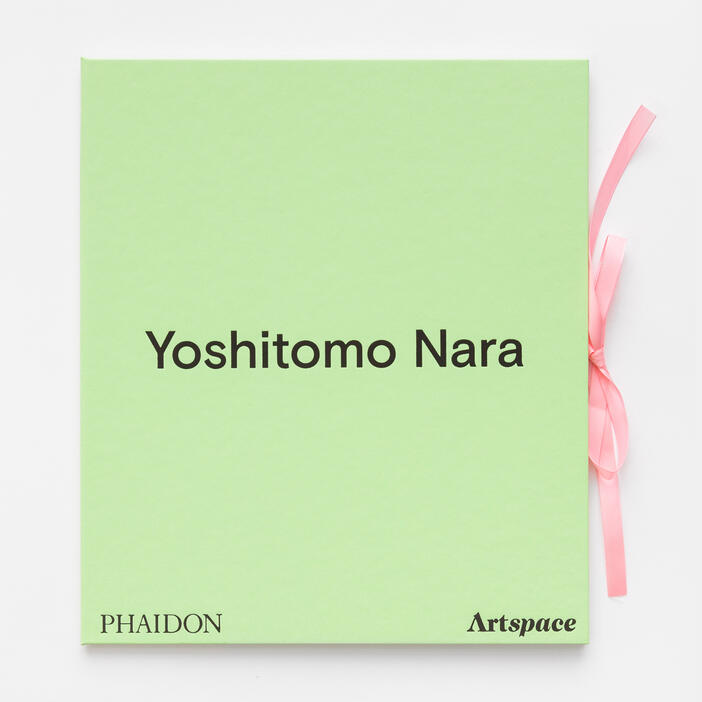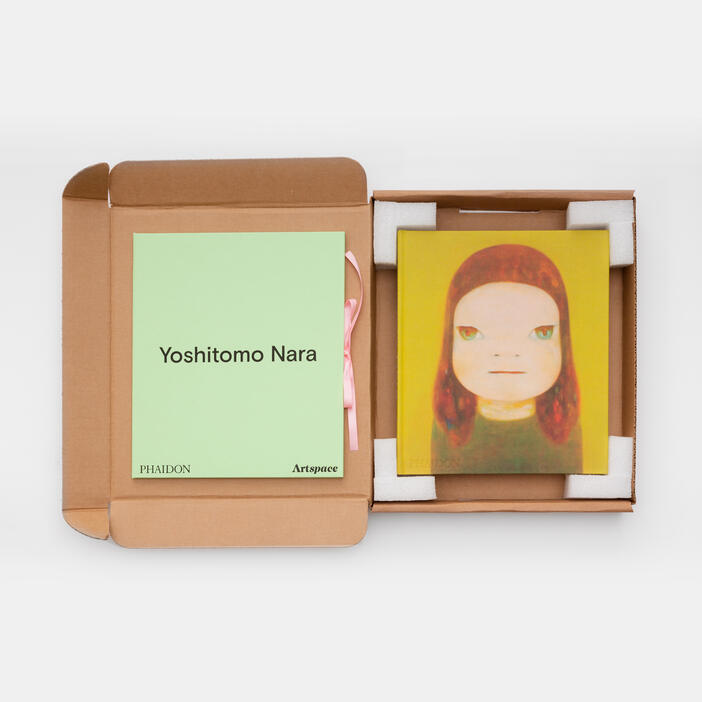 Yoshitomo Nara: Miss Spring (2012/2021)
Price AUD$2700.00 | Limited Edition Price CAD$2500.00 | Limited Edition Price £1700.00 | Limited Edition Price T2000.00 | Limited Edition Price USD$2000.00 | Limited Edition
Digital pigment print on Takeo Deep PV Hakou paper
Edition of 100 + 5 APs and 1 Publisher's Proof
Size: 11 x 9 in (28 x 22 cm)
Accompanied by a numbered and stamped Certificate of Authenticity
Phaidon and Artspace are proud to present a this new limited edition by iconic Japanese artist Yoshitomo Nara, entitled Miss Spring.
Miss Spring, (2012/2021) is available as an edition of 100 prints, produced in Tokyo under the direction of the artist. Each print comes accompanied by a hardback copy of the 2020 Phaidon monograph Yoshitomo Nara, a bespoke print portfolio, and a numbered certificate of authenticity with registered serial number and publisher's stamp.
Nara's recent works are recognized by a lively color palette and a distinctive genre of bust portraits that emerged in the early-2000s, exemplified in Miss Spring. In years since, the artist has developed a devoted following internationally, and images of children from this period are considered among his most important and sought-after compositions. Featuring an enticing ice-cream pink background and employing an array of painterly textures—spherical flecks suspended in the girl's hair, square swathes of jewel tones on her sweater, and speckles of fleshy pinks and whites on her cheeks—Miss Spring presents an independent, confident girl with emotional complexity and limitless promise.
Miss Spring is presented in partnership with the 2021 TWO x TWO for AIDS and Art Gala and Auction, for which Yoshitomo Nara has been named this year's artist honoree. Proceeds from the sale of the limited edition will benefit the Dallas Museum of Art and amfAR, The Foundation for AIDS Research.
Photo credit: Daniel Terna
Specifications:
Format: Hardback
Size: 290 × 250 mm (11 3/8 × 9 7/8 in)
Pages: 330 pp
Illustrations: 380 illustrations
ISBN: 9800100000047
Yoshitomo Nara (b. 1959, Hirosaki, Aomori, Japan) is among the most beloved artists of his generation. His widely recognizable portraits of menacing figures reflect the artist's raw encounters with his inner self. Nara's work takes inspiration from a wide range of sources, ranging from childhood memories, music, and literature, to studying and living in Germany and exploring his roots in Japan, Sakhalin, and Asia, as well as modern art from Europe and Japan.
In the early 2000s, Nara became associated with an avant-garde group of Japanese artists known as Superflat, which also included Takashi Murakami and Chiho Aoshima. These artists became known for their use of bright colors, patterns, and Japanese cartoon motifs to examine hyper-consumerism, industrialization, and globalization in contemporary culture.
Nara has been the subject of numerous solo exhibitions worldwide, including the current major retrospective exhibition Yoshitomo Nara at Los Angeles County Museum of Art, CA. His works have been included extensively in group exhibitions such as the Gwangju Bienniale (2018) and Future Pass: From Asia to the World, 54th Esposizione Internazionale d'Art, la Biennale di.
Venezia, Venice, Italy (2011), among many others. Leading art institutions that have acquired Nara's work include the Museum of Modern Art, New York, the Art Institute of Chicago, the British Museum, London, and the National Museum of Art in Osaka, Japan. Yoshitomo Nara lives and works in Tokyo, and is represented by Blum & Poe and PACE.
Portrait: Yoshitomo Nara, 2020. Photo: Ryoichi Kawajiri