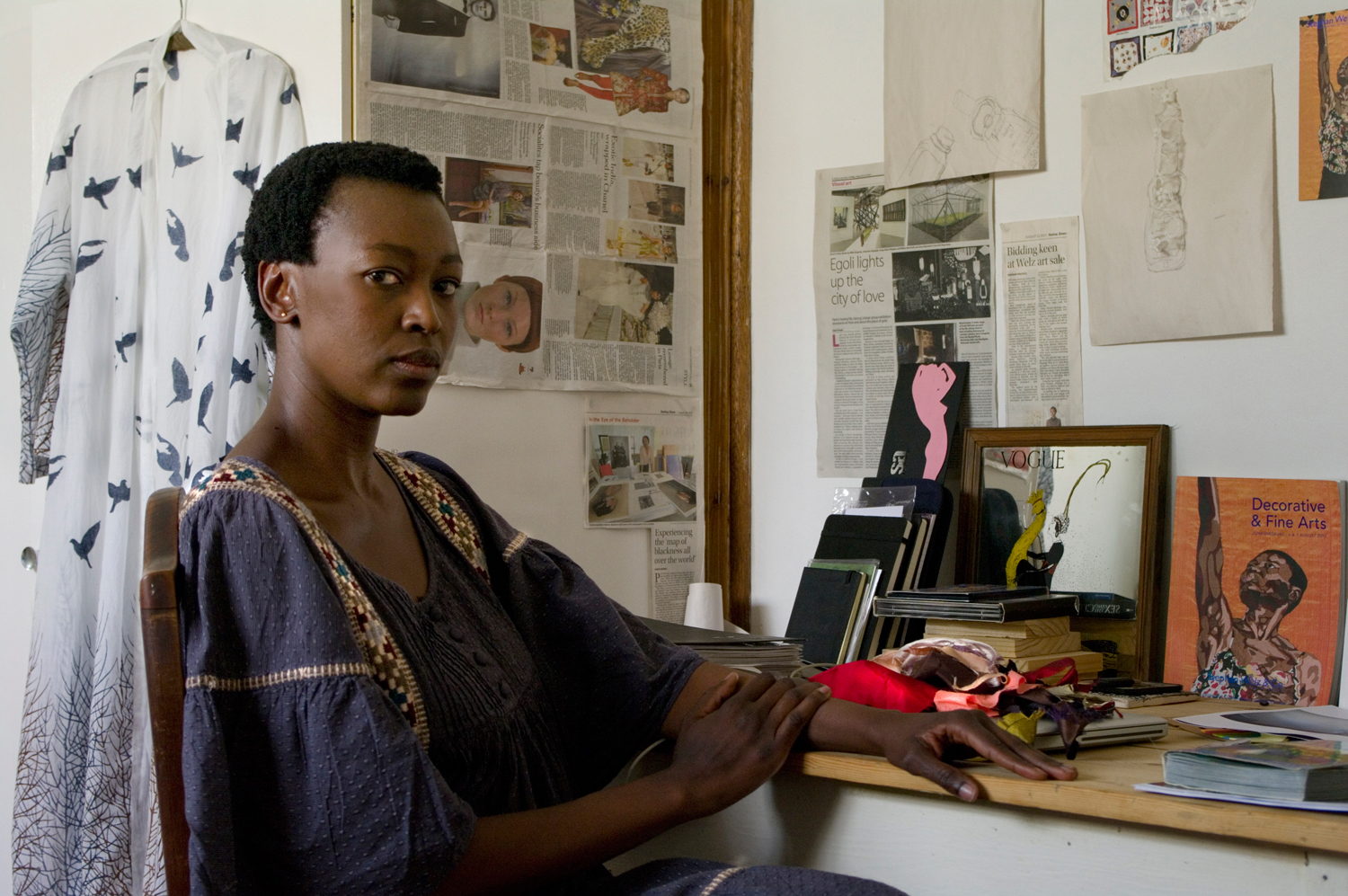 Talking Textiles with Billie Zangewa
Stitching, sewing, knitting and knotting - Vitamin T artists tell us how and why they do what they do
Born in Malawi but raised in suburban Botswana, Billie Zangewa made her formative textile works after relocating to South Africa's economic capital, Johannesburg, in 1997, where she has lived ever since. Trained as a printmaker, Zangewa nonetheless opted to work with textiles, partly out of familiarity with the medium – the artist learnt sewing at primary school and her mother was a needle worker.
Zangewa's earliest pieces were embroideries depicting remembered botanical scenes and animals from Botswana. She first achieved notice with a series of one-off handbags decorated with silk off-cuts, the sheen of which reminded Zangewa of the shimmering tower blocks she saw on her daily commute in Johannesburg. Initially layered to form abstract patterns, as her skill with composition and stitching grew she worked on figurative scenes using silk. Frustrated by the effort required to produce a single bag, Zangewa started making the luminescent and irregularly shaped silk collages for which she is best known.
Here, the Vitamin T: Threads and Textiles in Contemporary Art featured artist tells us about how she got into textile art, what she thinks about Issey Miyake and how, through her own art, she has transformed negative feelings and experiences into creative self-expression.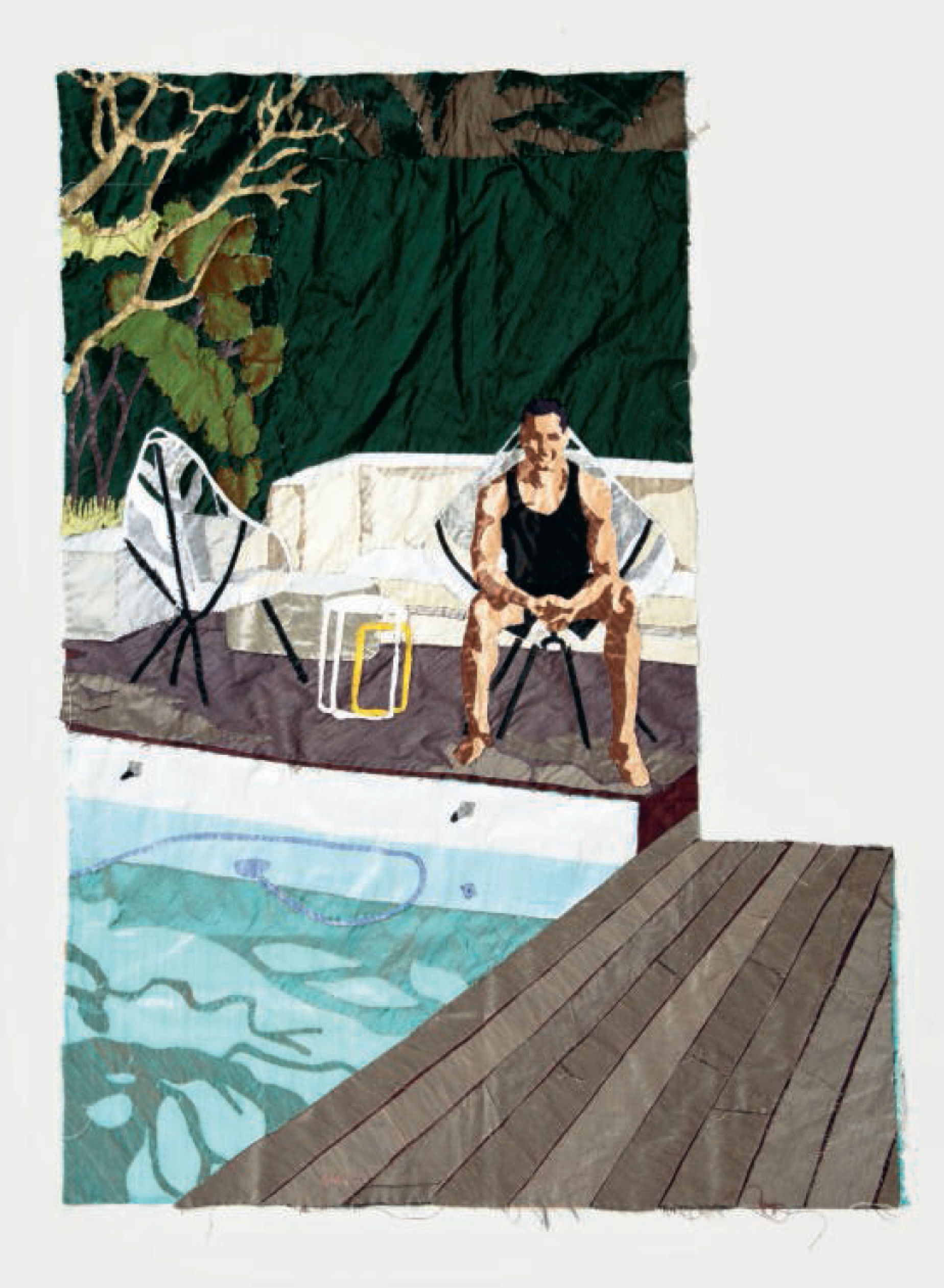 Who are you and what's your relationship with threads and textile art? I am a woman, mother, friend, sister, daughter, feminist and all that, but really I am the soul that lives inside me. Textile is part of all of our lives so it ties in with my preoccupation with daily life and universal themes. When I was a young child, I saw my mother and her sewing group working together and observed that it was not just about making pretty things for their homes. These women supported each other emotionally and coupled with the soothing repetitive nature of stitching, it was like group therapy.
Without understanding it, I sensed that there was a power in this sewing thing that I was witness to. I now refer to it as the soft feminine power of stitching. Fast forward to later in life, I developed an interest in fashion and at university was exposed to rich textured paper and in short these two influences led me to working with silk - a very richly textured surface that fed my preoccupation and also gave me a space to process my feelings.
What part does the tactility of the material play in your desire to work with it? I am obsessed with rich textured surfaces and initially explored it with different kinds of paper, and I eventually, inevitably found silk and it found me. At university the painting department did not inspire me as although they focussed on technique, I found the subject matter lacking, so that put me off painting.
I studied printmaking and when I graduated, I had no access to printing facilities or a studio so I had to be creative and with the guidance of different people, I found myself working with textile. It was really my interest in hand-stitching and textile plus the lack of facilities that drove me to it. In retrospect, I realise that considering that one of the aims of my creativity has been to empower myself by transforming negative feelings and experiences into creative self-expression, its natural that I should gravitate towards silk, a material that is a by-product of transformation.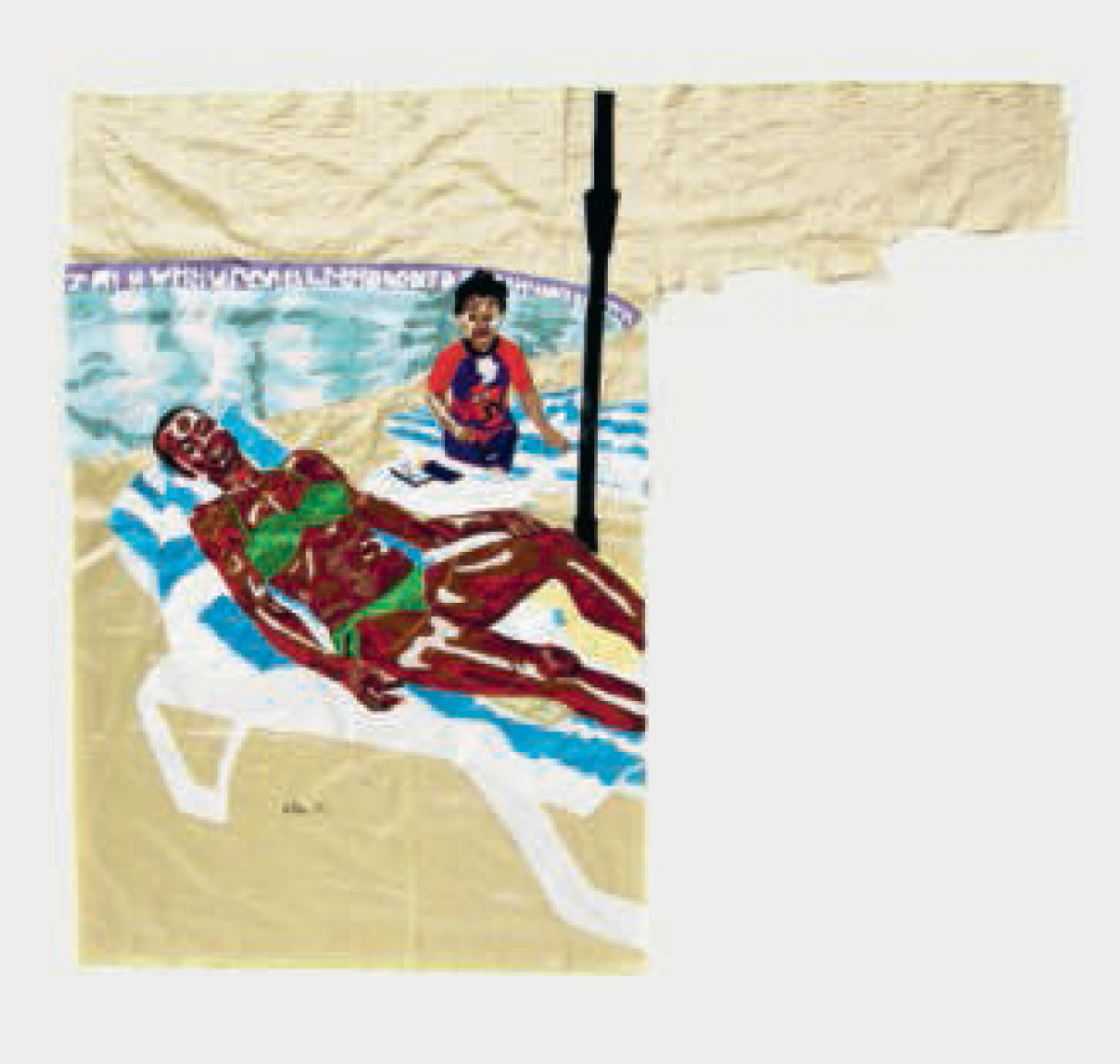 Why do you think there's an increased interest in textile art right now? I have no idea. Maybe its a collective subconscious thing?
Everyone uses textiles in their daily life, does that help or hinder their standing as a fine art material? I think this is a matter of opinion, but ultimately it is something that we all interact with in our daily lives, so the emotional connection to textile is present for most of us. I dont think that it hinders or helps.
Whose textile art do you admire? This is a hard one for me. I don't look at other textile artists, I really only look to delve deeper into my own practise. However, having said that, I admire Issey Miyake's exploration using technology to create unique textiles which he uses in his designs. I consider what he does art.
What are the particular challenges and rewards of working in this medium ? The challenges are just how much patience and time is required. Last year I was working on a large scale work and it took so long to make that it tested my resilience! I wasnt sure that I'd make it. The pin pricks, I don't feel anymore, for the aching fingers and body, I do yoga everyday and have regular massage therapy as well. The rewards are the privilege of working with such a beautiful medium as well as seeing how the work comes to life. What I also enjoy is seeing the finished work as I'm never really in complete control of the outcome.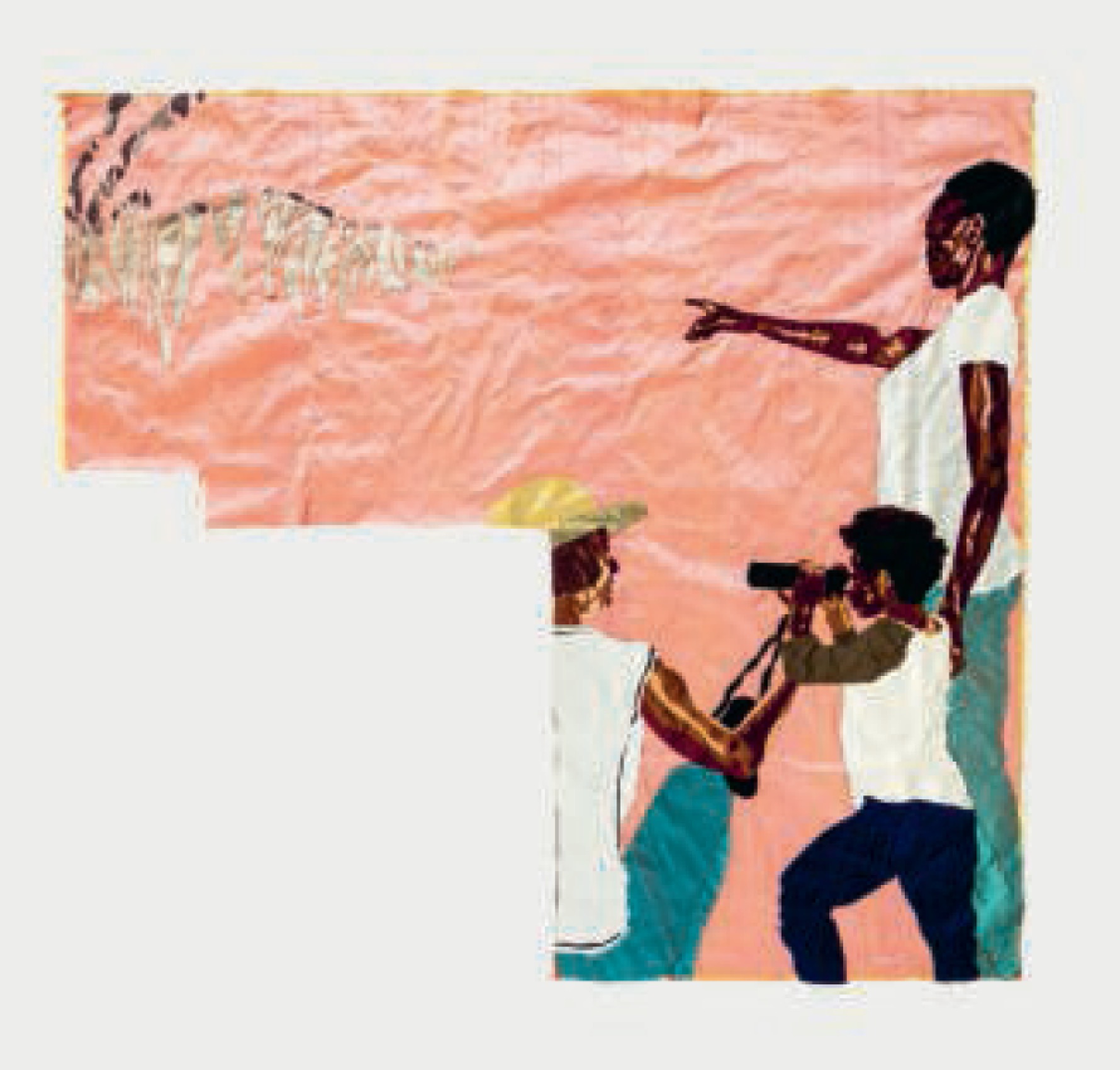 If I buy textile art how should I care for it? I am not a conservator by any means and it is useful for a collector to consult one not just for textile but all art. What I can say which is obvious is that it must be kept away from strong/direct sunlight and its also important to monitor humidity levels in the room. Ultimately protecting the fabric by framing it, is a good way to care for it, or storing in a place created for art storage that is a controlled environment.
What's next for you, and what's next for threads and textile art? I am busy working for a solo gallery presentation which I have not had since before the birth of my son. I love working with fabric and will continue to do that as I feel I still have so much to learn from it, but would also like to explore other media so as to get myself out of the comfort zone.
Vitamin T: Threads and Textiles in Contemporary Art is a global survey of more than 100 artists, chosen by art-world professionals for their work with threads, stitching, and textiles
Celebrating tapestry, embroidery, stitching and textiles as used by visual artists worldwide, Vitamin T is the latest in the celebrated series in which leading curators, critics, and art professionals nominate living artists for inclusion. Vitamin T: Threads and Textiles in Contemporary Art is a vibrant and incredibly timely survey – the first of its kind.