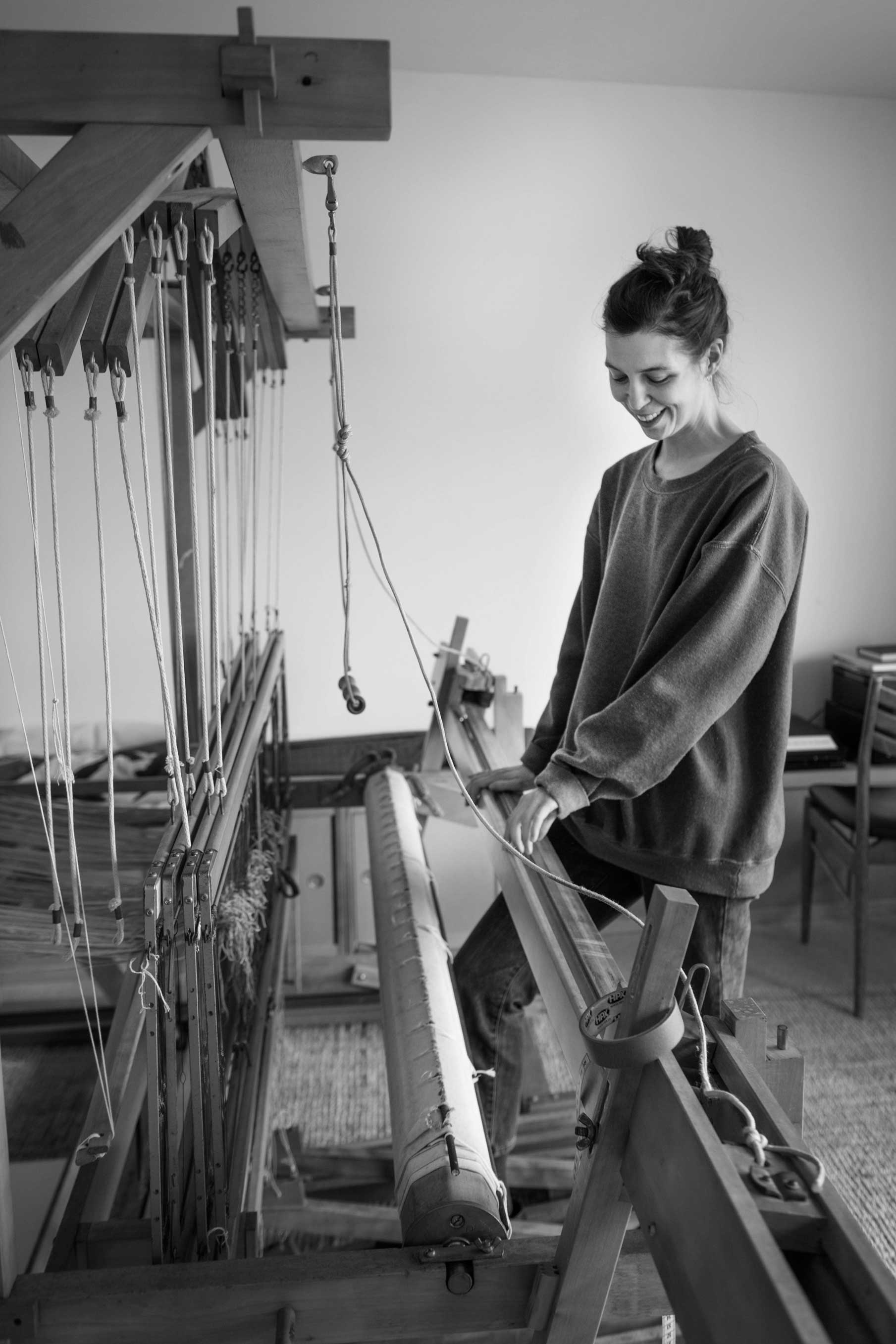 Talking Textiles with Hana Miletić
Textiles sometimes become 3D representations of this Zagreb-born, Belgium-based artist's street photography
Hana Miletić frequently uses the photographic image as a starting point for a diverse artistic practice that integrates traditional forms of textile production such as kilim weaving with poetry and sculpture. While she often works collaboratively, bringing together or creating communities around the production of objects, her lifetime has been characterized by a number of ruptures, both political and economic.
Born in Zagreb, Croatia, in what was then Yugoslavia, Miletić came of age as the wars of succession by the former republics of the Yugoslav confederation altered the map of her homeland. The later financial collapse of 2008 has been a theme that she has addressed in works, many of which are rooted in street photography.
Crossing aesthetic boundaries since early on in her practice, the use of textiles in Miletić's work traces the experience of women in her family for whom weaving was a longstanding pursuit. Textiles have been used as extensions of her interest in photography, and her 2016 solo exhibition at Beursschouwburg in Brussels, 'Materials', used weaving to physically manifest the two-dimensional imagery from photographs taken by Miletić.
Many of the works took compositional, chromatic or iterative aspects of her photographs and abstracted them, creating physical objects that estranged these images from their source, but which also returned the two-dimensional image to the third dimension as manifested in materials like raw wool or cotton – the works were therefore forms of transformation as well as representation.
Here, the Vitamin T: Threads and Textiles in Contemporary Art featured artist tells us about the influence of photography on her work, the value of intergenerational environments and how by manipulating all the devices that we use on a daily basis we may have actually developed new notions of touchability.
Who are you and what's your relationship with threads and textile art? I was born in Yugoslavia in the 1980s. As a child I did a lot of handwork, like crochet or embroidery, with my grandmothers and my mother. In the 1990s my family temporary moved to Belgium, where I decided to stay to study photography at art school. While at art school I could have never imagined that the handwork with threads and textiles that I had done as a child would become part of my art practice.
Four years ago I felt a strong need to start working less conceptually than I was doing with photography at the time. I wanted to do stuff with my hands and simply touch materials. That is around the time when I joined a local community weaving class in Brussels, the city where I currently live. The weaving classes take place in a big workspace filled with looms in different sizes, where a group of women from different generations share their love and knowledge of textiles. Besides being a very good learning environment, the weaving studio brought me back to my childhood where intergenerational dialogues were held while working with threads.
While I was still making work in photography I always struggled with the fact that reproduction was a scientific process from which I felt very removed. After learning that photography and weaving share the same grid as their metadata I found ways how to get a grip on reproduction, literally. Moreover, the weaving process enabled me to manipulate this binary, and at times quite normative grid with my hands and, by doing so, reproduction became a malleable, hands-on process.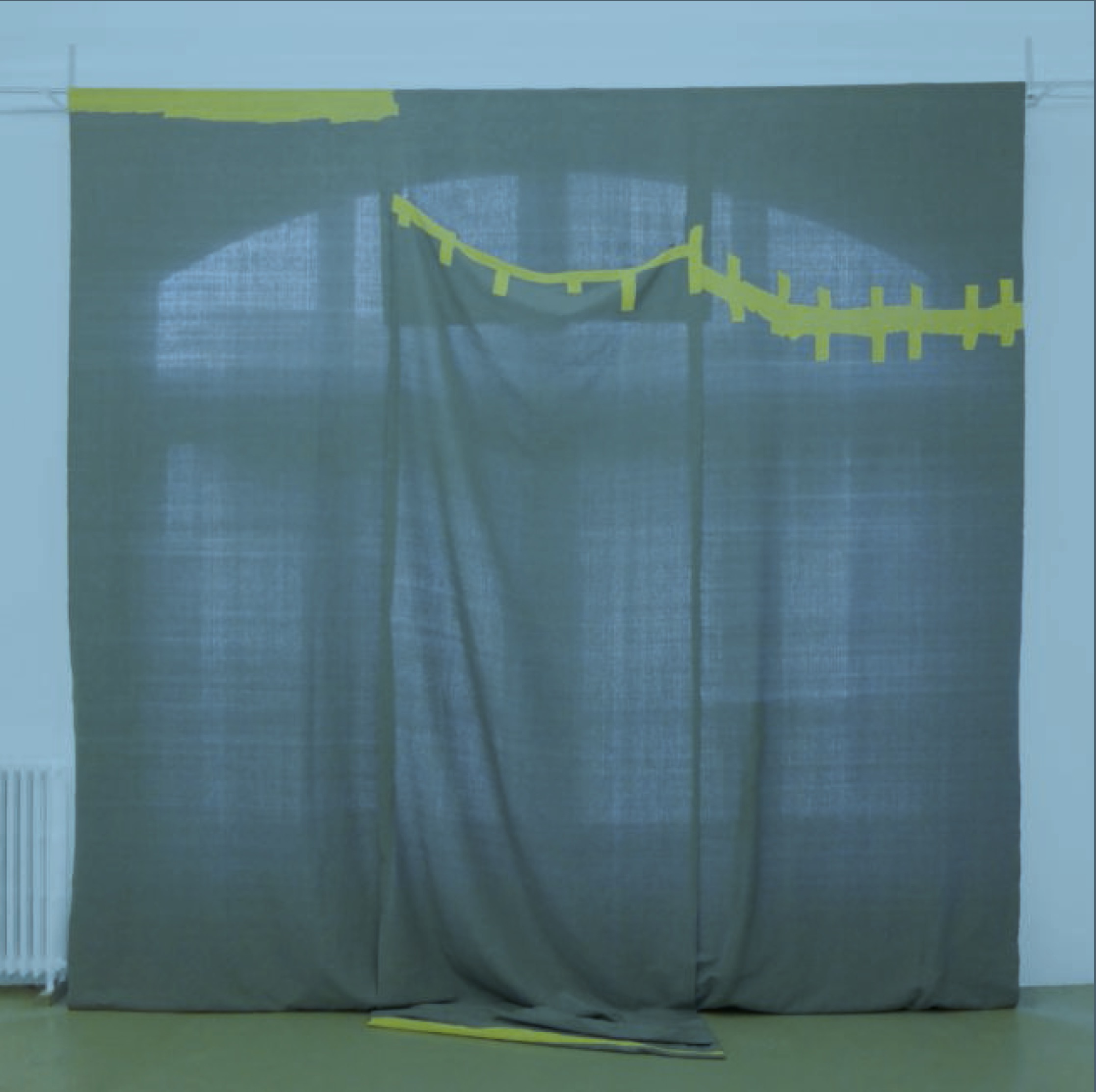 What part does the tactility of the material play in your desire to work with it? The main reason why I got so interested in making textiles, or weaving more particularly, is being able to distort binary structures with my hands while weaving these same structures. Tactility is key to seeing that happen, and to feel it immediately. There's an ongoing circular feed wired from head to hand, or hand to head, so to speak, while weaving.
The tactility and physicality specific to textile works emancipate them more from the wall surface then in the case of paintings, I think.
Why do you think there's an increased interest in textile art right now? I think that by manipulating all the devices that we use on a daily basis we have developed new notions of touchability. The surfaces of textiles feel differently from the surfaces of our phones and pads, for example. Maybe therefore textiles have become intriguing (again), but differently then when we didn't have all this technology in our hands. This is quite an interesting development when you have in mind that both hardware and software were generated from the experience of operating a weaving loom.
Next to that, in a more general way, textile art carries aesthetics that are contemporary yet also anchored in globally diverse traditions, so it touches many people.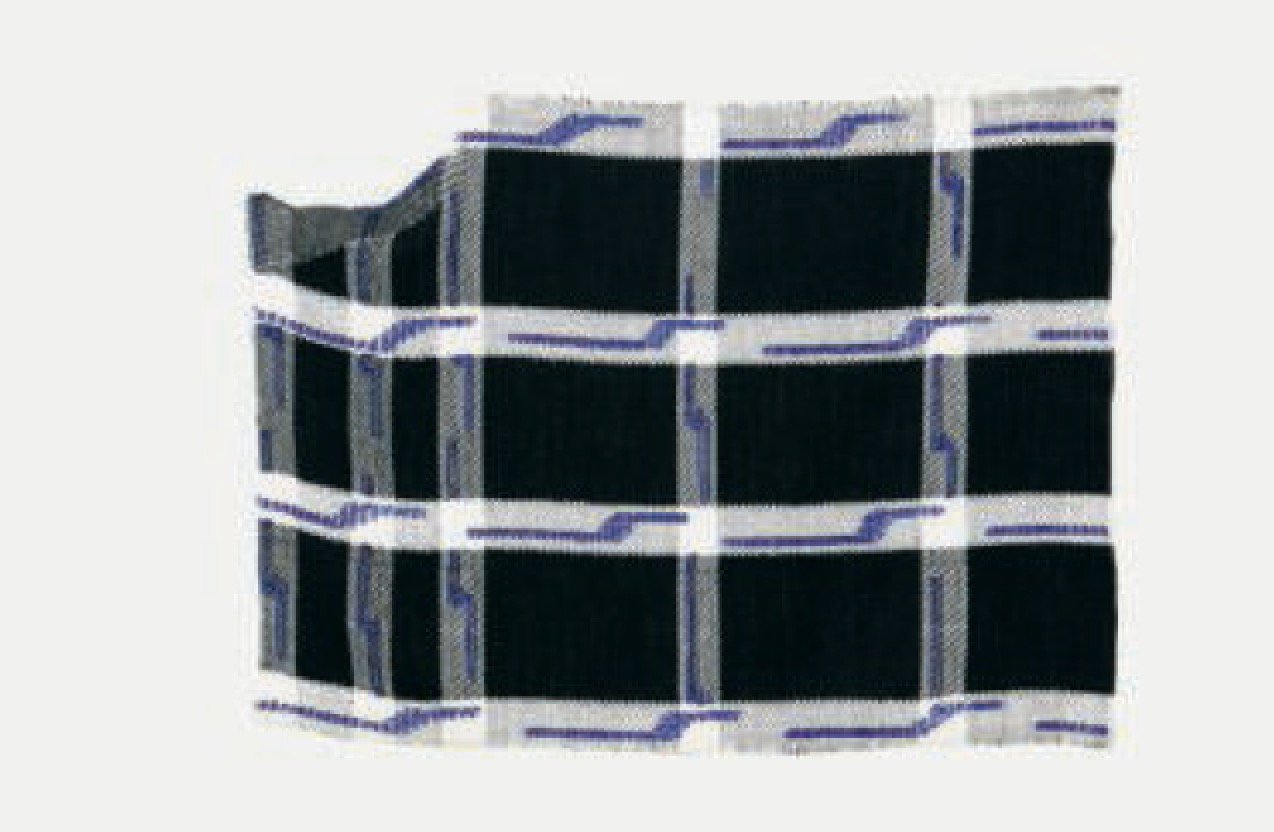 Everyone uses textiles in their daily life, does that help or hinder their standing as a fine art material?
Because textiles are so familiar to us – they are part of our homes and they cover our skin as clothes – it makes them accessible and pliable materials, both to produce as to read. Textiles can be very helpful and useful both in a technical and in a political way. By that I mean that textiles are most often light and easily handable materials to work with, but also that they are receptive materials for social issues. Textiles can act as porous conduits for ideas, narratives and concerns of individuals and groups. Strong examples of this are the Quilts of the Underground Railroad, which were used to communicate information to African slaves about how to escape to freedom.
Whose textile art do you admire?
I love the vast fibre installations and tapestries of Croatian artist and costume designer Jagoda Buić. In the 1960s and 70s she created unusual surfaces and textures using materials like cords, hemp and wool. Her pieces transcend the conventional sphere of sculpture or textile art, they are rather tactile, spatial settings.
An ongoing source of joy and inspiration are the handwork pieces made by the women in my family. They vary from figurative, embroidered pillowcases to abstract, crocheted table covers, for example. I always keep coming back to these, because next to being very interesting textiles, both visually and sensually, they are also material reminders of pastimes spent together through generations. As such, these pillowcases and the likes allow me to reconnect with crafts rooted in my family's female genealogy.
What are the particular challenges and rewards of working in this medium? Weaving is slow labour that requires patience. It is the kind of work that is only possible with a dedicated, daily practice. This can be at times somewhat challenging. An ongoing reward while weaving is being able to see and touch the binds in the making. As naively as that may sound, these binds carry a lot, both in a structural as in a metaphorical way. In order to make binds, the positions of the warp and the weft are constantly changing – binds cannot happen without an ongoing reconsideration of privilege.
What is specific about the long term care of textile work for a collector? Like other media that use organic materials, textile work is sometimes sensitive to light and climate issues like temperature and humidity. This of course depends on the materials used in the textiles as well as on the environment in which they are stored and displayed. Collecting textile work requires care and commitment, but I don't see how that differs from collecting other types of work.
What's next for you, and what's next for threads and textile art? Currently I have a solo exhibition entitled Materiale running in gallery LambdaLambdaLambda in Prishtina, Kosovo. I am showing mainly newly produced textile works there that were woven on an automated Jacquard loom but which I have manipulated by hand during the weaving process, and dyed afterwards using domestic techniques and products, like onion peels, beetroot pickles and avocado shells. I wanted to situate this exhibition in a kind of technology of the household, and in that way connect it to both Kosovo's rich tradition of ethnographic textiles and its more recent textile industry, and its decline, which is emblematic for transitional countries in that part of Southeast Europe where I was born.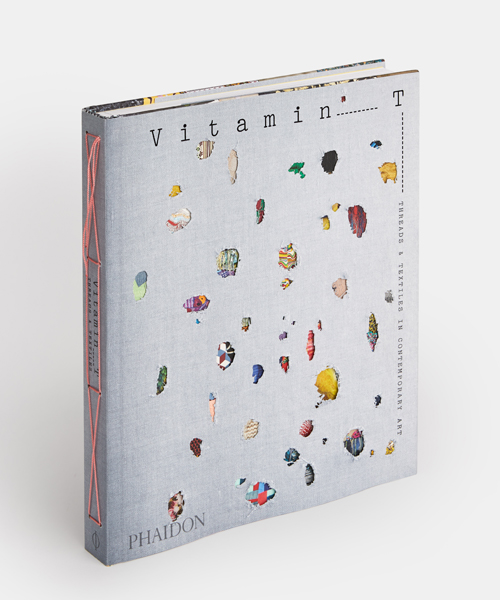 Vitamin T: Threads and Textiles in Contemporary Art is a global survey of more than 100 artists, chosen by art-world professionals for their work with threads, stitching, and textiles
Celebrating tapestry, embroidery, stitching and textiles as used by visual artists worldwide, Vitamin T is the latest in the celebrated series in which leading curators, critics, and art professionals nominate living artists for inclusion. Vitamin T is a vibrant and incredibly timely survey – the first of its kind.