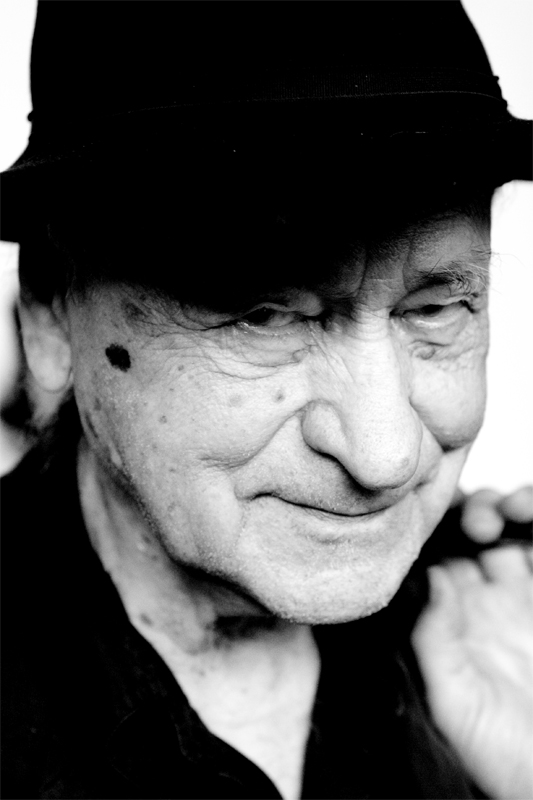 John and Yoko, Warhol and Jonas Mekas
A look back at the life and art of the avant-garde filmmaker (with some Akademie X advice for young artists)
When the 96-year-old avant-garde filmmaker Jonas Mekas passed away yesterday morning in Brooklyn, his main source of inspiration died with him too. Though the Lithuanian-born, New York-based filmmaker had been on good terms with Andy Warhol, Salvador Dali, John Lennon and Yoko Ono, his chief subject was his own life. As he said back in 2012, "I live how I live and I do what I do, which is recording moments of my life as I move ahead."
And though he remained a life-long avant-gardist, his own personal story contained quite enough drama to satisfy the most commercially minded Hollywood producer. Born in southern Lithuania, close to the border with Poland, Mekas began his career as a writer and journalist. Fleeing the Nazi occupation, he was imprisoned in a labour camp in Denmark 1944 for eight months, before managing to escape. In 1949 he and his brother Adolfas were taken by the UN Refugee Organisation to New York, where he went on to become a key figure within the city's art scene.
In Stephen Shore's book, Factory: Andy Warhol, the US photographer recalls that he met Andy in 1965 via Jonas Mekas's Film-Makers' Coop, which showed Shore's film, Elevator, back when Shore was still only 17.
Mekas was also a regular at Warhol's Factory, and believed that the studio's peculiar mix of people from different classes and backgrounds might serve as a template for things to come, but, as Lynne Tillman writes in the book, "the Factory has never been duplicated."
The Velvet Underground also used to rehearse in Mekas's loft, and he was also friends with key figures within the Fluxus movement, including Yoko Ono. When she and John Lennon moved to New York in in the 1970s, Mekas was one of the first people they called.
"It was late at night and I was in bed, when I got a call from Yoko, who had just landed with John at JFK," Mekas remembered in 2012. "She said, 'Jonas, John wants an espresso. Do you know a good place that is still open in New York?' It was a little crazy, but that was how it was back then."
Thankfully, Mekas knew how to handle craziness. In his advice for aspiring filmmakers, published in our 2015 book Akademie X: Lessons in Art + Life, he wrote, "I'm writing these notes in Brooklyn, New York, and I think they're perfectly sane and, if followed, would be profitable to anyone who wants to make movies. But I write them with full knowledge that in another place, known as Olympus, far away from Brooklyn, there are eight muses who have their own plans and one never knows who they'll choose to enter you and drive you crazy: because once they enter you, you have no choice. Nor do you need any guidebooks. Journalists will ask you: how did you start and why? And you'll have no answer."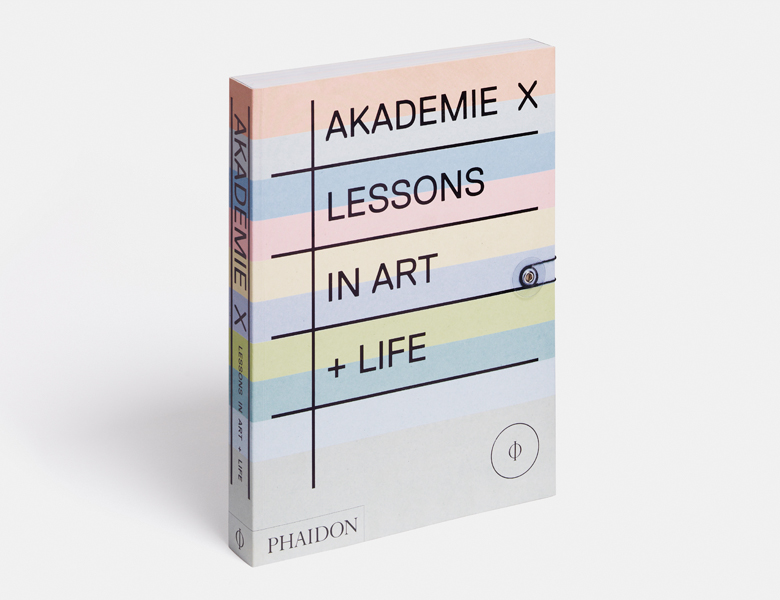 To read his full, 13-point address, order a copy of Akademie X: Lessons in Art + Life here; for more on his life in the Factory, get Factory: Andy Warhol by Stephen Shore.