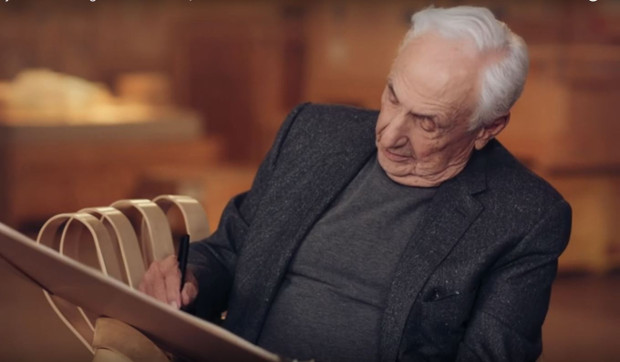 Frank Gehry talks creativity and staying strong
87-year-old Pritzker Laureate offers advice in video to promote his new online Masterclass
It's hard to think of Frank Gehry as anything less than a very in demand architect, given the praise this Pritzker Prize laureate has received for his beautiful, flowing buildings. Nevertheless, it took the 87-year-old a while to settle into his profession - he tried truck driving and chemical engineering before settling on architecture - and it was a good few decades more before his intricate yet ergonomic buildings found a popular place within our built environment.
Today, he is not only admired throughout the world for his architecture, but also for his sculptures and drawings; the Gagosian's Rome gallery hosted an exhibition of his Fish Lamps towards the end of last year.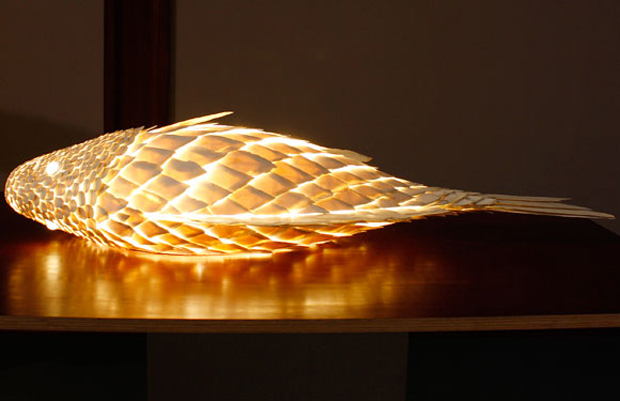 So, how did Gehry win in both art and architecture, succeed despite the odds? Well, in a new video, posted to promote the architect's online tutorial series, he offers a few tips.
First, don't expect to know how you're going to finish a project right from the start. "I have always felt if you know what you're going to do in advance, then you won't do it," he says in the video, promoting his tutorial series for the Masterclass online learning provider. "Your creativity starts with whether you're curious or not."
Secondly, accept limitations. "As an artist, I've got constraints," says Frank. "Gravity is one of them. But, within those constraints, I can find fifteen percent of freedom to make my art." He offers the example of his undulating surfaces, which he calls "the fold - so basic to our first feelings of love and warmth" - as one unconventional idea he managed to put into practice.
Thirdly, that once you've found a way to express yourself, make sure you get it past the suits. "These ideas are scary as hell to tell to the client, they can reject you and they will," he says. "But you've got to find your own voice, and create the logic for it as you go."
Lastly, once you're up and running, don't simply sell out to the highest bidder, but "take the risk of doing something for humanity."
Well said Frank. And if you're interested in more advice on art, creativity and life by the world's most thought-provoking artists, order a copy of book Akademie X: Lessons in Art + Life here.