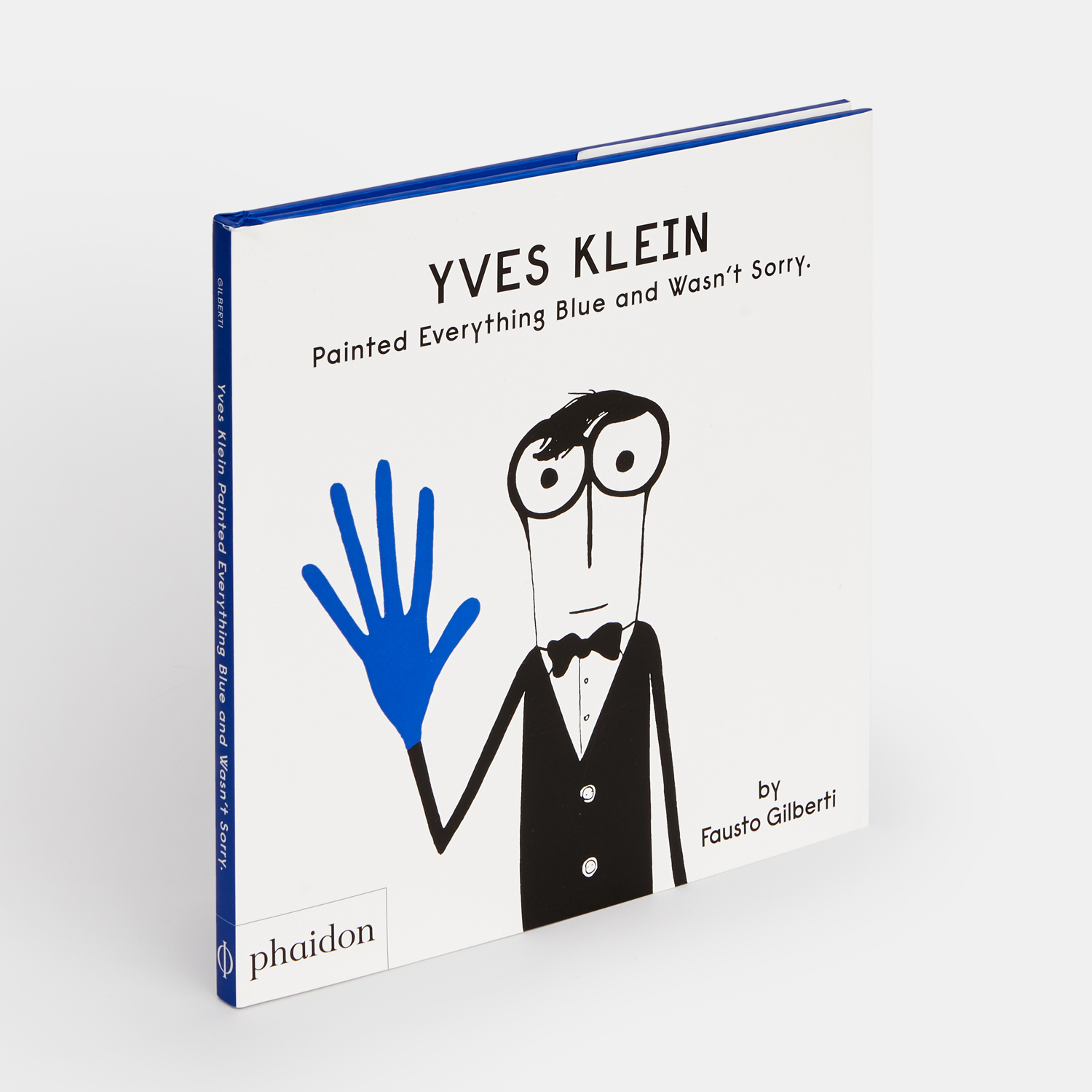 All you need to know about Yves Klein Painted Everything Blue and Wasn't Sorry
Now kids can delight in the life story of this major artist, thanks to Fausto Gilberti's quirky, picture-book biography
Fausto Gilberti's new book, Yves Klein Painted Everything Blue and Wasn't Sorry, is a clever, quirky read-aloud biography of a leading modern artist, created for kids. Yet this fun book solves a serious conundrum.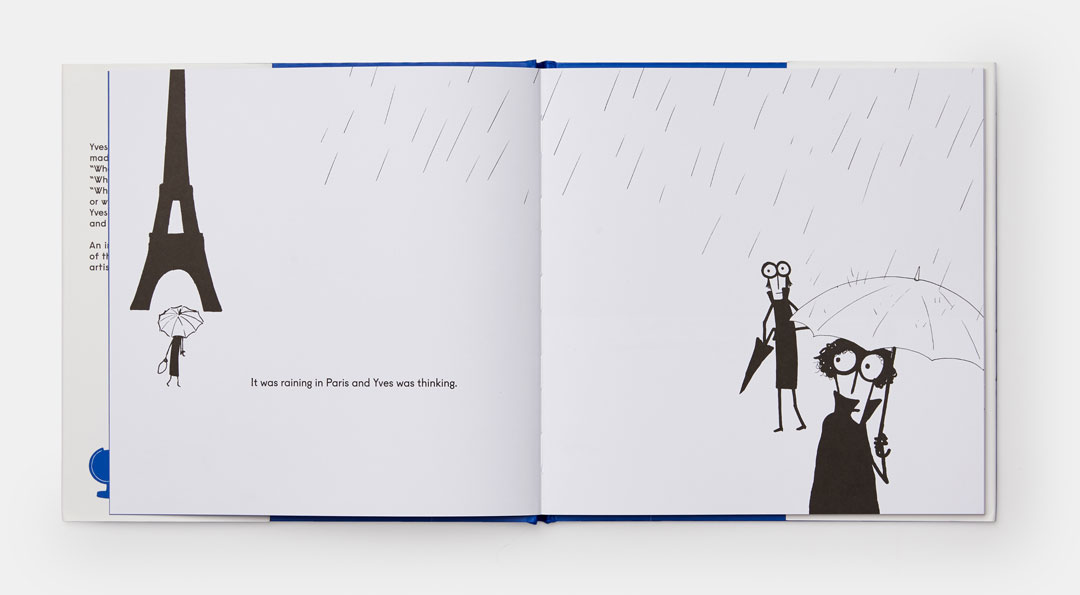 Back in the spring of 2014 Gilberti, an Italian artist, author and illustrator, took his children to see an exhibition by fellow Italian artist Piero Manzoni at the Palazzo Reale in Milan.
Gilberti himself knew what to expect, as he was classically trained at the Accademia di Belle Arti di Brera in Milan; yet he also loved Italian comics, and took on graphic design and illustration commissions. And he was a dad too, with kids aged just seven and eight. How could he help them get a handle on the lives and works of important contemporary artists?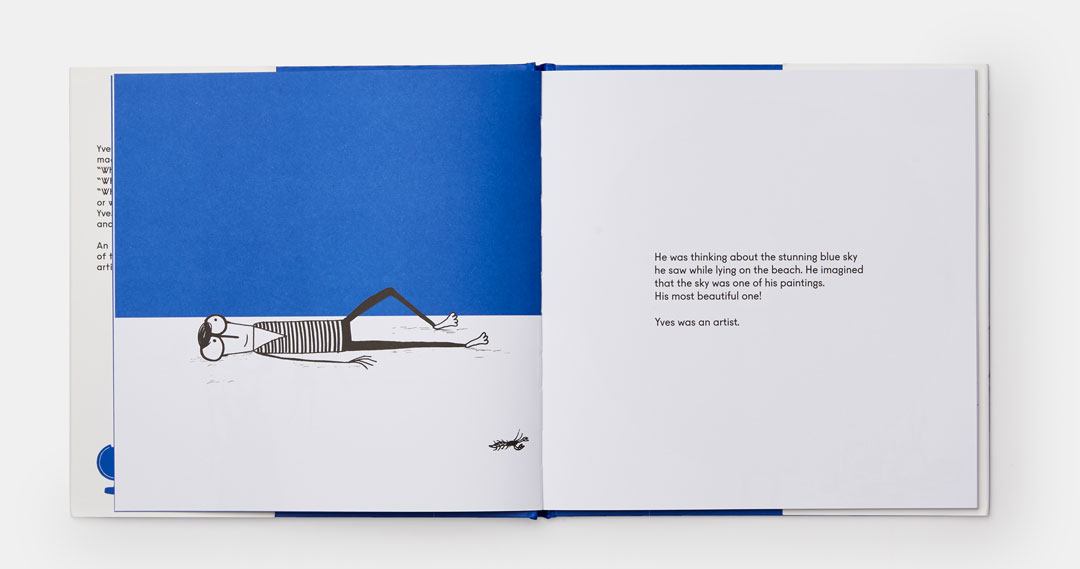 Perhaps, on reflection, it wasn't that hard. Gilberti realised that the stories behind modern and contemporary art needn't be overly complicated. Artists lived wild lives, and made bizarre creations; surely these were just the sort of thing that a good children's book demands?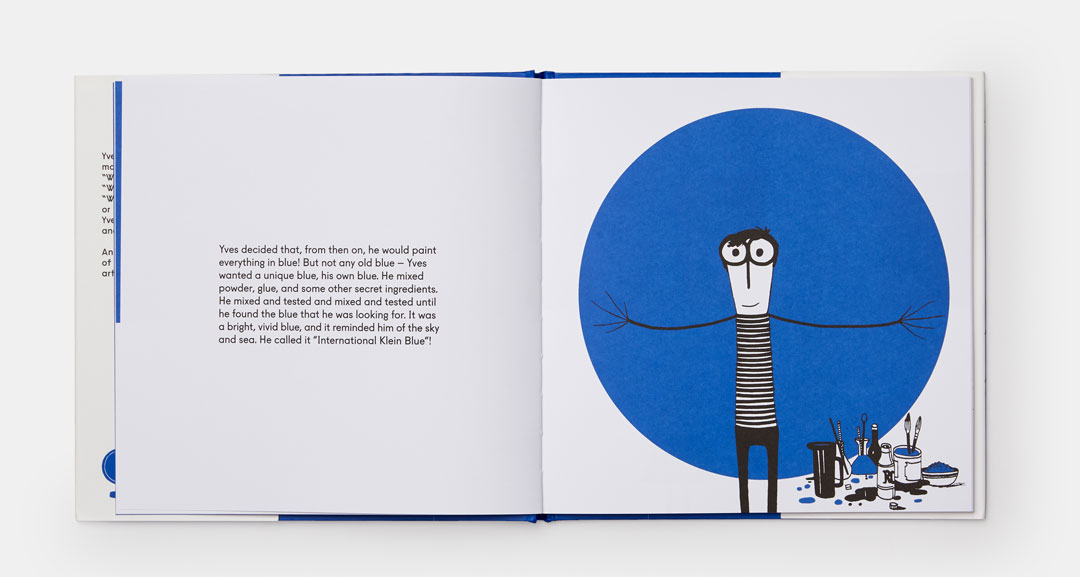 Gilberti took his characteristic style – a minimal stickman-like illustrative approach that draws on the work of Jean Dubuffet and Keith Haring – and applied it to lives of great contemporary and modern artists, to tell the tales of Manzoni, Jackson Pollock and Yves Klein, among others, in kids books.
Earlier this year Phaidon published Jackson Pollock Splashed Paint And Wasn't Sorry - Gilberti's beautifully simple guide to the life of America's foremost Abstract Expressionist. Now, it's the turn of one of France's best-known 20th century artists: Yves Klein.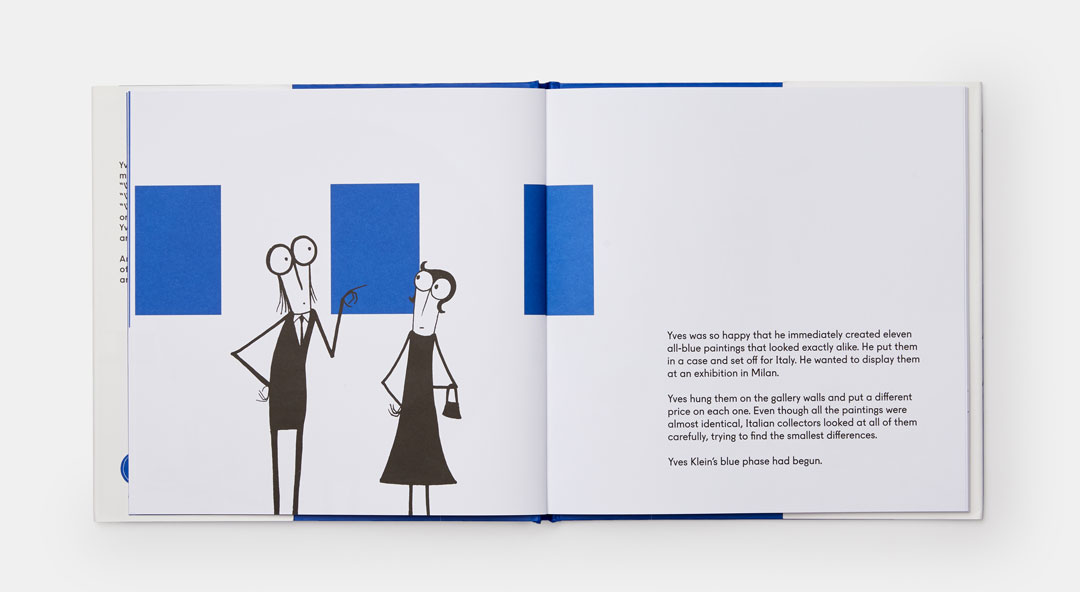 Yves Klein Painted Everything Blue and Wasn't Sorry covers all the important points in the artist's life, narrating the artist's story with wit and eccentricity. Gilberti's text is perfectly paired with his black-line illustrations – plus plenty of blue splashes – to capture Klein's fast and irreverent biography. Together, Gilberti's words and pictures tell the true life story of one of the most important modern French artists in a way that readers of any age can understand and enjoy.
It's great for gallery-going families, creatively minded kids or anyone who wants to grasp the life of this artist in a brisk and fun way. Watch our video below then head into the store to buy Yves Klein Painted Everything Blue and Wasn't Sorry. You'll be among the first to receive it when it's published on 11 September 2019.