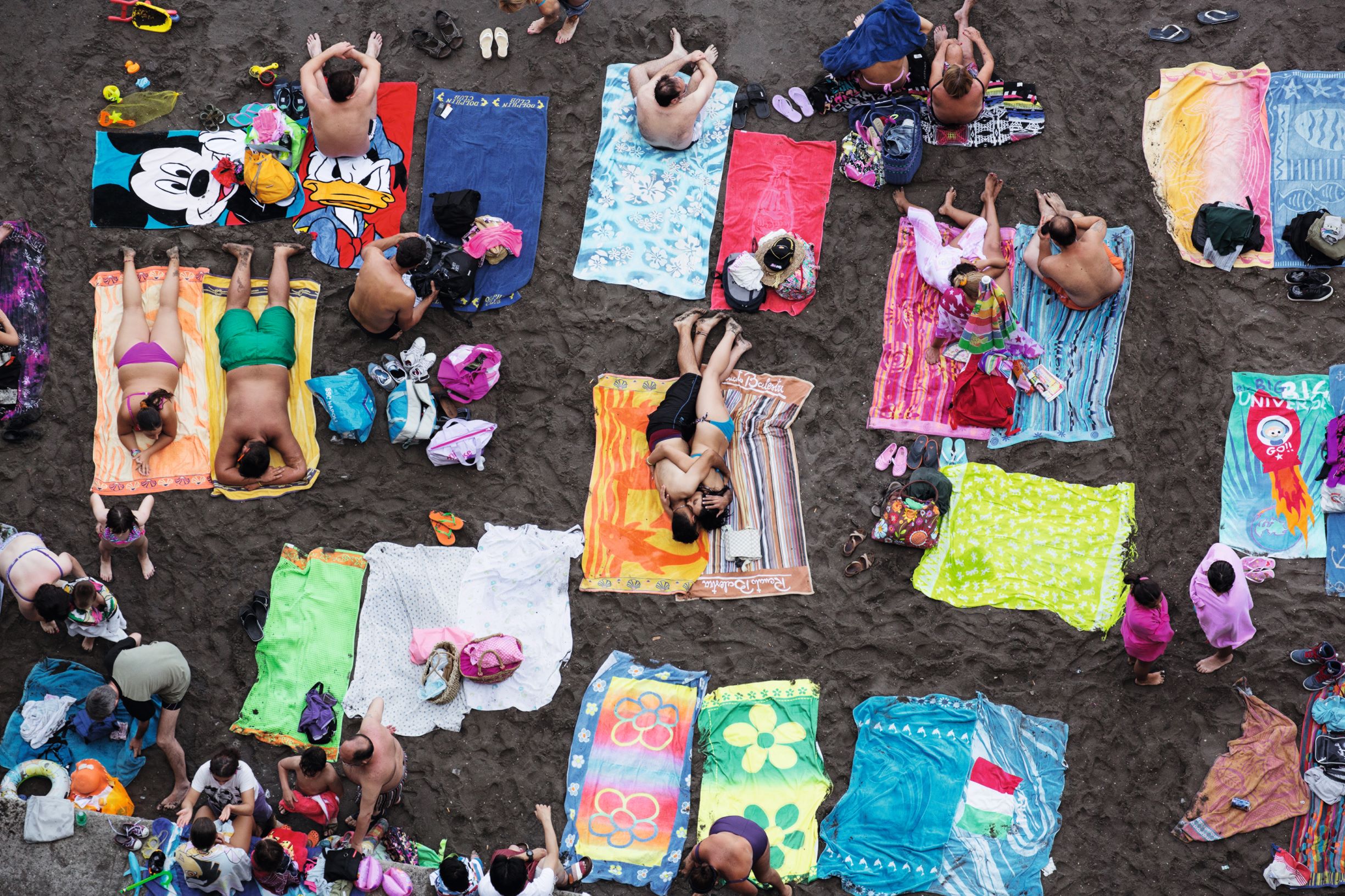 Lie back and soak up six very different visions of summer
From 19th century New Jersey, to noughties Playboy grotto, these pictures should put you in holiday mode
There's a change of wardrobe, a flowering in the garden, and a certain, lazy willingness to goof off. We all know summer when we see it. But how do artists best express it? Well, in a wide variety of ways. Here are just a few of the languid highlights from our books (the perfect companion to your time off this summer).
Sorrento, Italy, 2014 by Martin Parr Nothing in British photographic circles, says 'summer' quite like one of Martin Parr's beach photos. But what is Martin himself trying to say with those images? "Parr is adept at photographing people's dreams," writes Val Williams in our Martin Parr monograph. "Two weeks' holiday in Spain and you can, for a moment, believe that you're an international jet setter."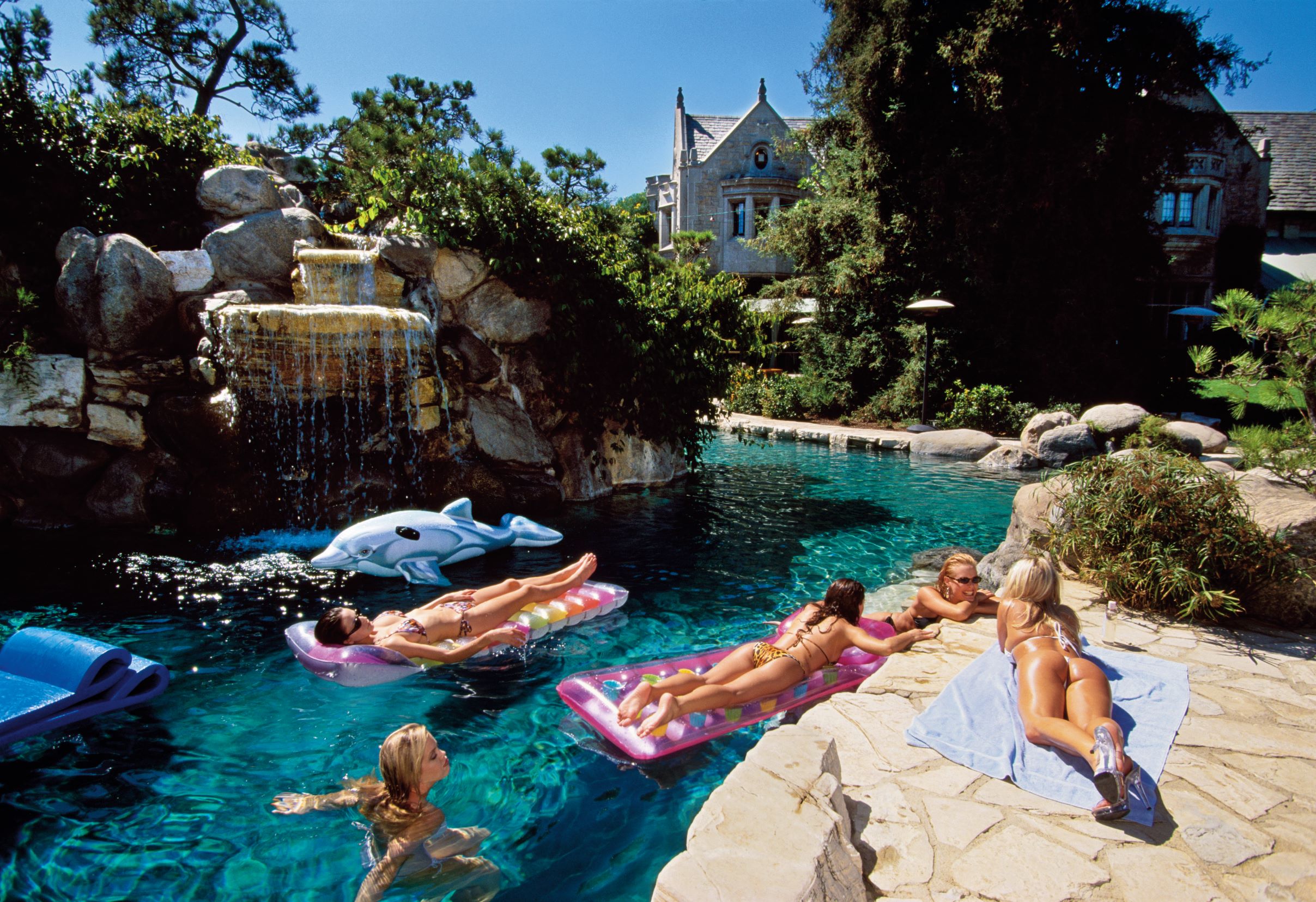 Playmates at the Playboy Mansion's grotto, Holmby Hills, Los Angeles, 2000, by Lauren Greenfield Greenfield's image of the Playboy Mansion's grotto in Holmby Hills, LA, certainly captures the tanning Playmates, though her book is less about catching rays by the pool, and more about what you do with all that young, tanned skin. "Female bodies have become consumable goods that women manage as assets," explains the text in Generation Wealth. "In [the photographer's earlier project] Girl Culture Greenfield met and photographed women who peddle their own appeal as objects, sometimes at a startlingly young age. Since that 2002 project, the female body has been increasingly fetishized in commercial culture."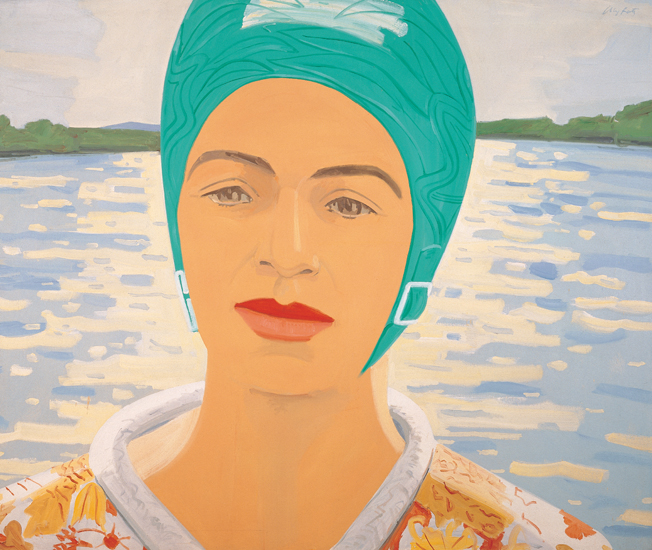 Ada with Bathing Cap (1982) by Alex Katz Katz's wife Ada, has appeared in his pictures for decades, and remains a rather touching, life-long obsession for the 92-year-old artist. Yet the key to this summery image might not be Ada herself, or the summery background, but that unusual piece of swimming apparel strapped to her head. "I like clothing, I like the way people wear clothing," Katz told Phaidon.com back in 2014. "It gives the picture some energy."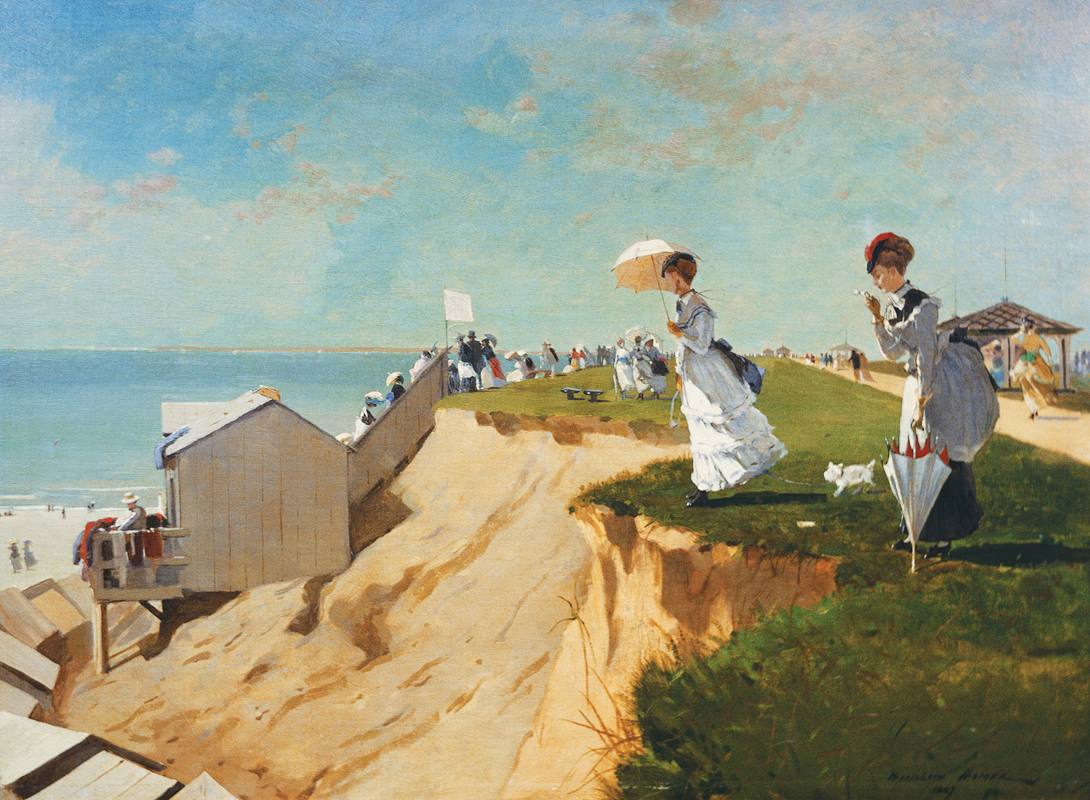 Long Branch, New Jersey, (1869) by Winslow Homer Does this 19th century depiction of summer beach life in New Jersey look slightly European to you? Well, there's a good reason for that. Winslow Homer travelled to France in 1866, taking in the works of key realist painters such as Courbet and Daumier and, for a while, even painted works in the style of Millet. Yet, he never abandoned his national identity, and on returning home a year later, he used his newfound, freer application of paint and a brighter palette to depict ordinary folk climbers, hikers and tourists, subjects largely overlooked in American art.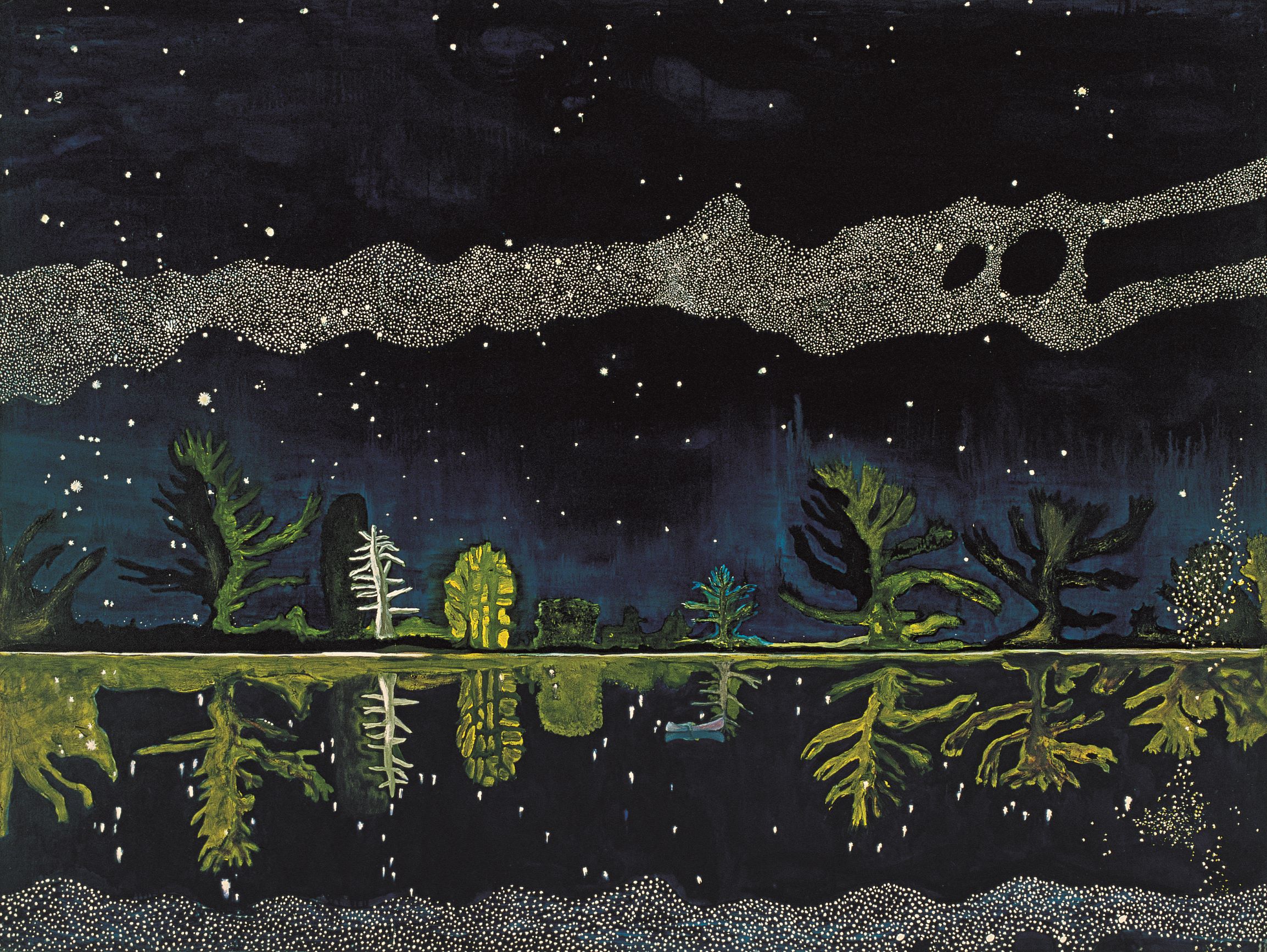 Milky Way (1989-90) by Peter Doig Doig's tropical vision of the sky at night shows how a painter can sometimes capture the feeling of being in a summer's night landscape better than the most skilled photographer. "The jewel-like effects of the Milky Way hanging in the inky blackness of a star-studded sky are reflected in the placid water of a lake," explains our book, Universe. "Doig records how people actually see the Milky Way from Earth: not as billions of stars, but as a band of misty light, its irregular outlines and voids caused by clouds of cosmic dust blocking stars from our view."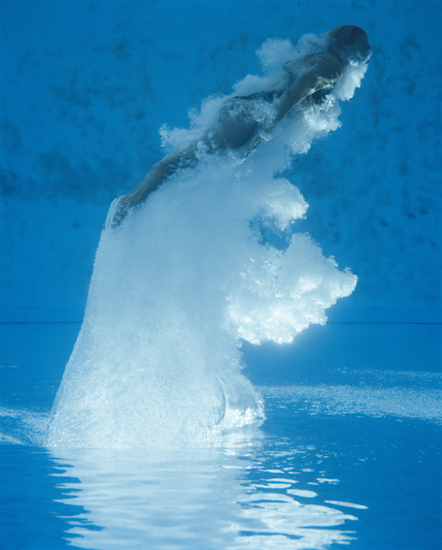 Rising Diver, Florida, 2007, by Joel Meyerowitz The US photographer may have made his name shooting anonymous passers-by on the streets of New York and elsewhere, but for this 2007 project he decided to go pro, shooting Olympic divers as they plunged into the pool in Florida. See this image, as well as Joel's beautiful summer series shot in Cape Cod, entitled Cape Light, in his book Taking My Time.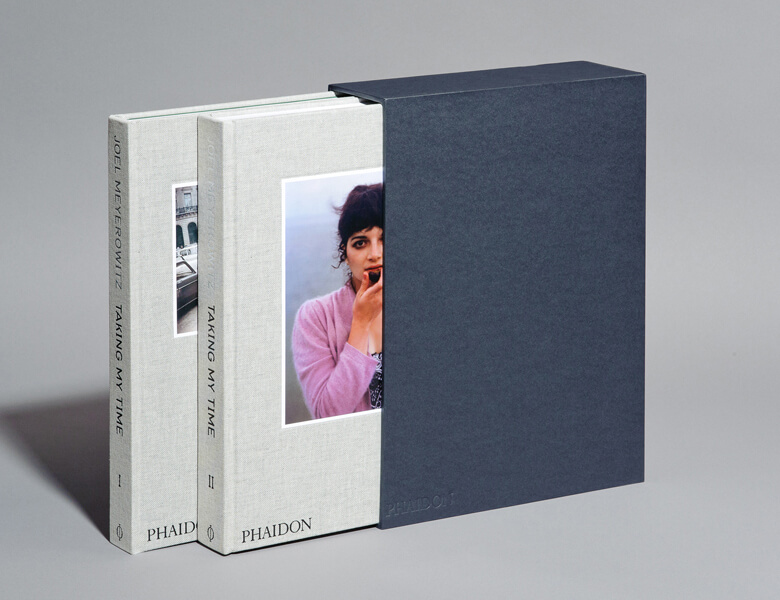 For more from Winslow Homer get this book; for more heavenly visions like Doig's, get Universe; for more from Lauren Greenfield get Generation Wealth; to see our Martin Parr books go here; for more from Alex Katz take a look at this book; and for more from Joel, get our two volume overview Taking my Time.