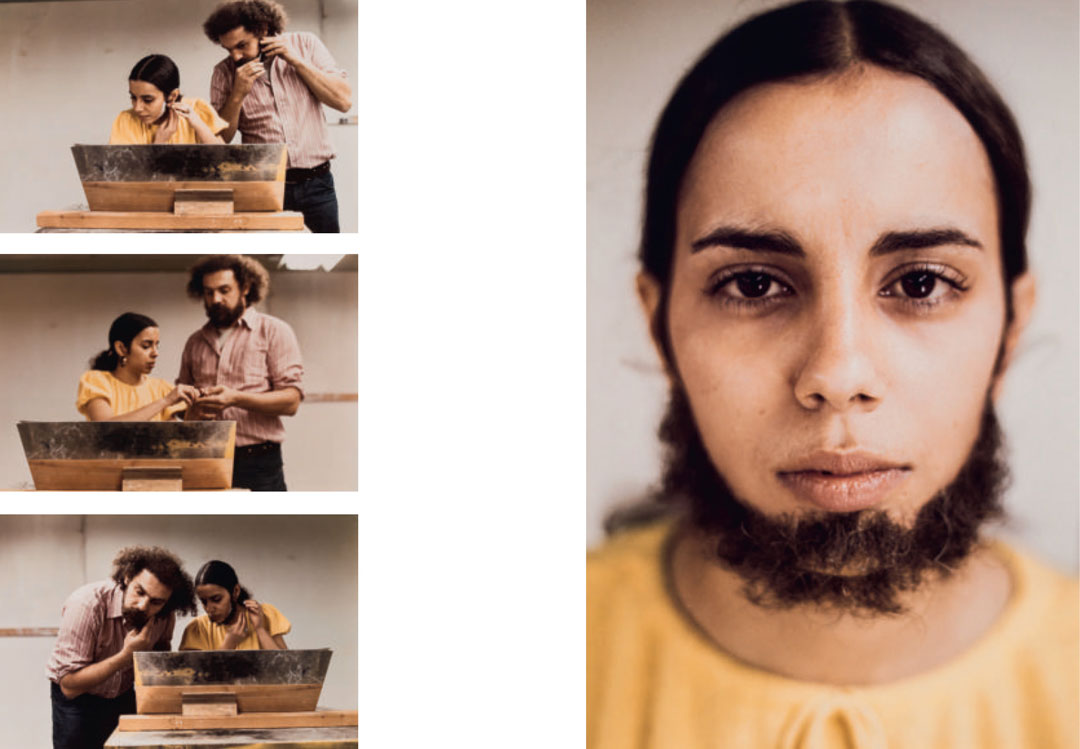 These Self-Portraits played with gender fluidity back in the day
See how artists have presented themselves as different sexes in their self-portraits throughout the ages
Changing gender might be a hot topic today, yet our new book, 500 Self-Portraits, shows just how closely artists have played around with sex and identity over the decades. Here are five fine art examples from the past 100 years.
Untitled (Facial Hair Transplants (1972) by Ana Mendieta (above) The 20th century Cuban-born artist Ana Mendieta took a strong interest in personal transformation and metamorphosis, and often focused on her own body in a series of works that bridge performance, land art and sculpture. This piece, created in 1972 while she was still a student at the University of Iowa, saw Mendieta take the beard from her friend and fellow student Morty Sklar and glue it onto her chin, in a purposefully primitive attempt to switch sex.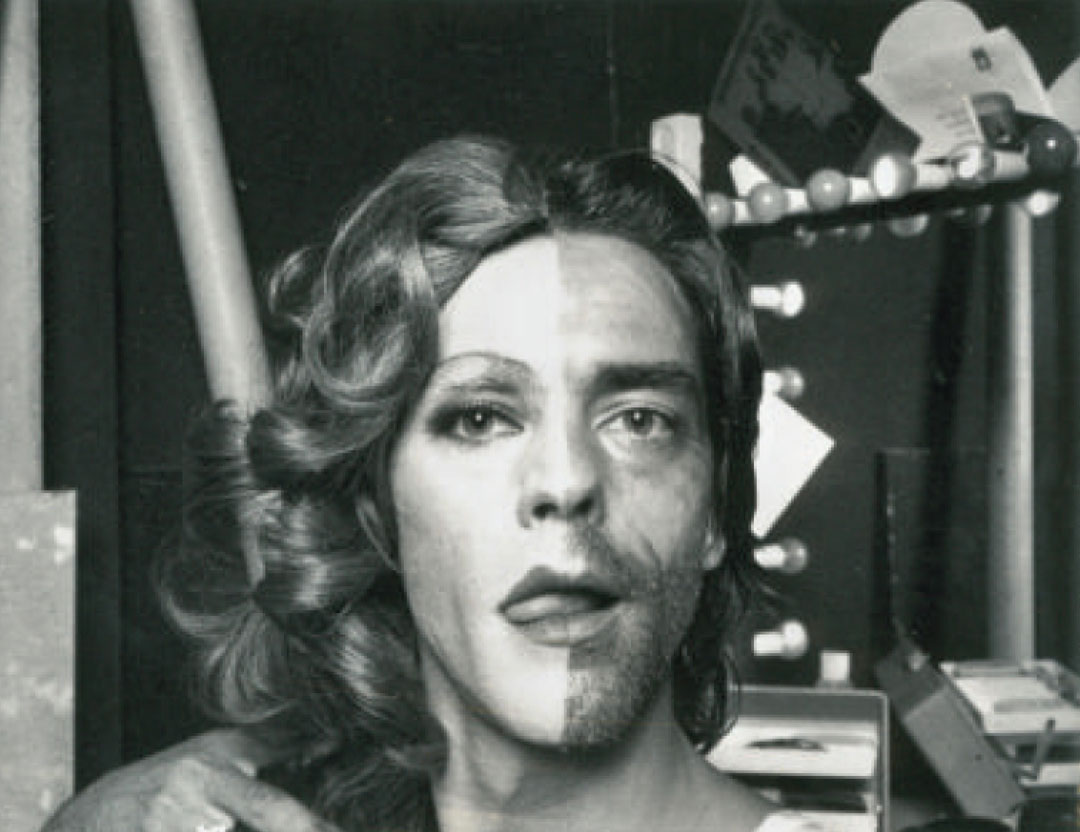 s'He (1972) by Ulay Before this performance artist found fame working with Marina Abramović, he staged a number of androgynous self-portraits, in which he split his face in two, devoting each half to either gender. Some of these works were credited to PA-ULA-Y, a contraction of his name and that of his muse, Paula Françoise-Piso.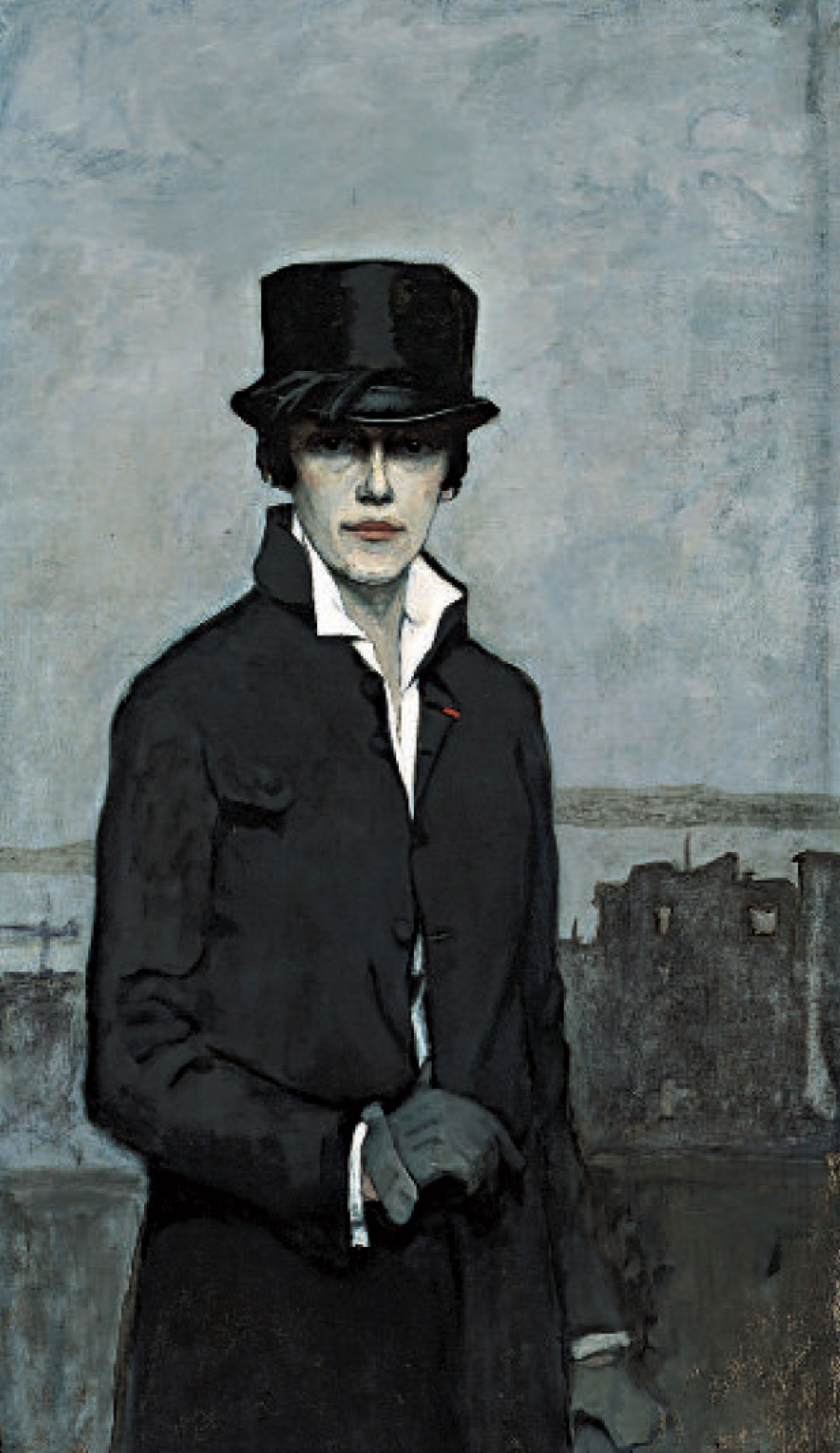 Self-Portrait (1923) by Romaine Brooks This painter often presented herself as a man in both her art and among her social circle. The celebrated lesbian novelist Djuna Barnes even based a character on Brooks, describing her as dressing "like a coachman." Others credit Brooks' style with setting a template by which upper-class lesbians could identify and acknowledge one another.
Though she moved in modernist circles, she never became part of the prevailing schools of cubism or surrealism. "She had a strong signature style, and her portraits of women are neither pretty nor provocative," writes a later admirer, the British author Jeanette Winterson. "The sombre greys and browns she favoured give a seriousness to her subjects often denied to women whether as society portraits, nudes, or paid sitters for the male gaze."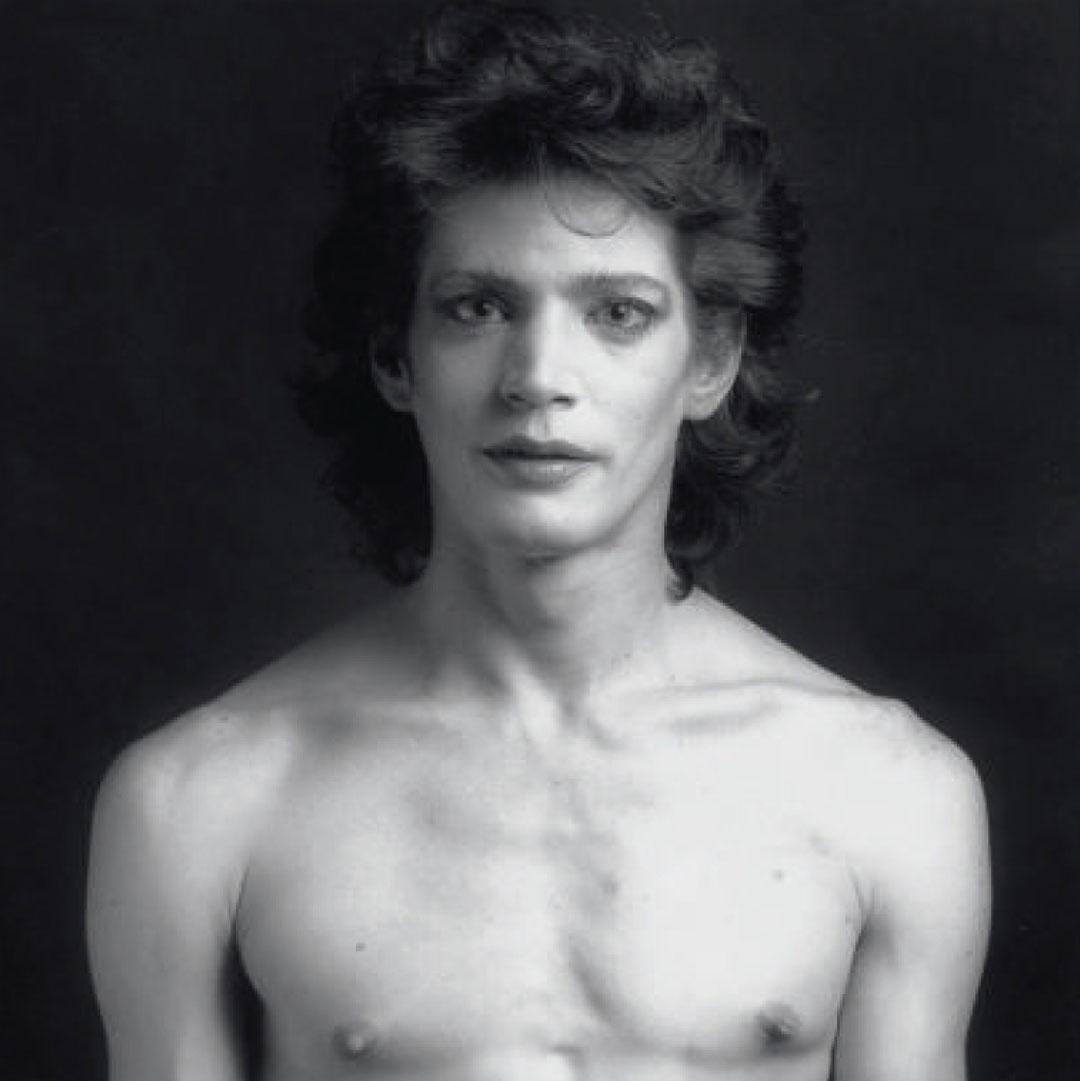 Self-portrait (1980) by Robert Mapplethorpe The acclaimed photographer Robert Mapplethorpe is better known in some circles for his portraits of butch leather-bar patrons, than for this effeminate self-portrait. Indeed, Mapplethorpe created another far more masculine self-portrait in 1980, posing as a flick-knife wielding greaser. Viewed together, the images serve as a foretaste of how mutable gender would eventually become in some circles.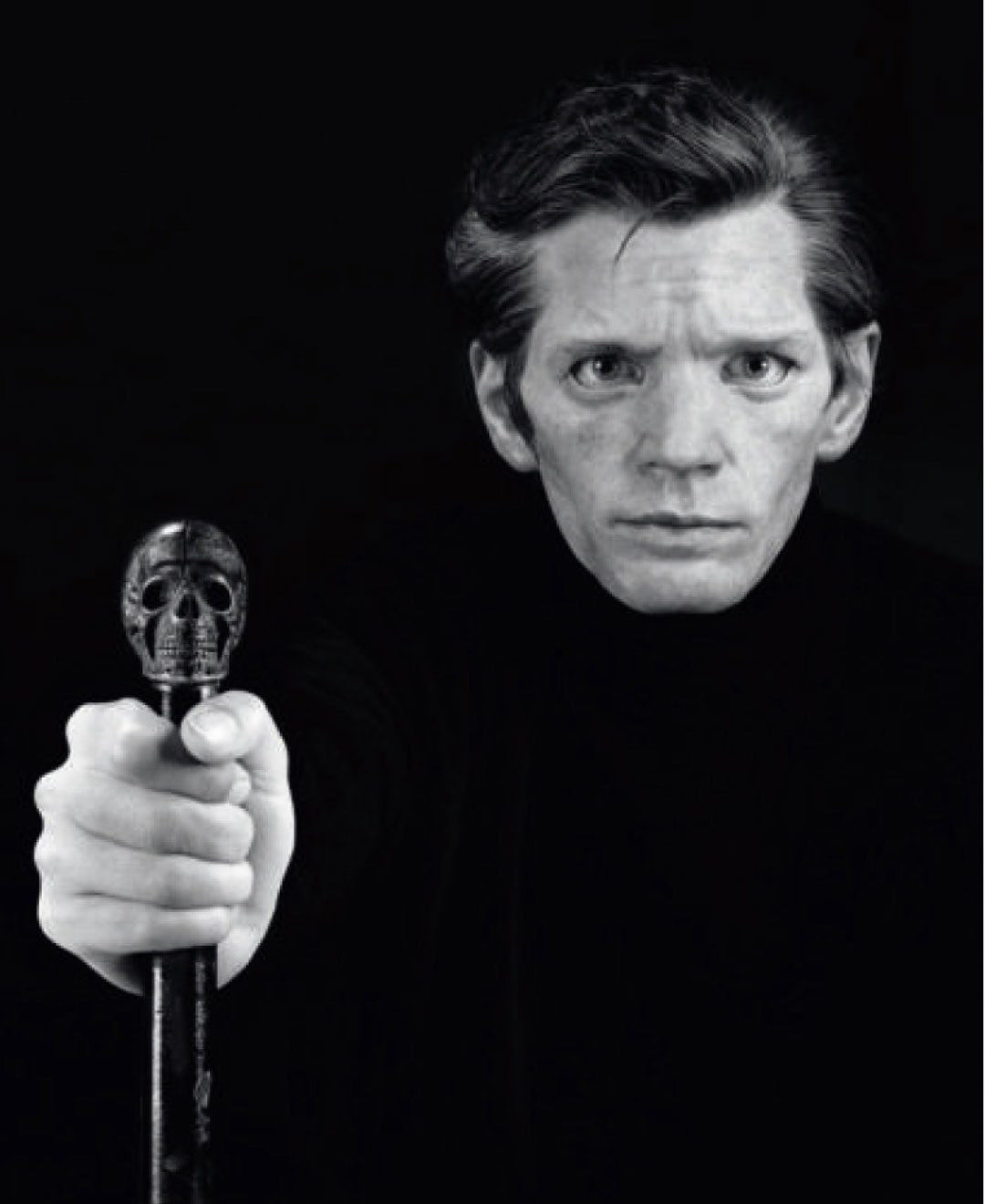 Me As Mapplethorpe (2009) by Gillian Wearing The English Turner Prize winner Gillian Wearing was less interested in the gender switch apparent in this picture, and more engaged with the idea of experiencing the psychological pain Mapplethorpe must have been going through when he took a very similar picture in 1988, the year before his death.
"If I am wearing a mask of Robert Mapplethorpe, the last portrait he took of himself, I am thinking about death," Wearing said. "How did he feel trying to compose this image of himself whilst knowing he had only months to live? I am trying to understand the physical and mental pain he must have been going through and also the range of thoughts he might have had, from the technical and aesthetic aspects of being photographed to the last dreams or hopes he was thinking of."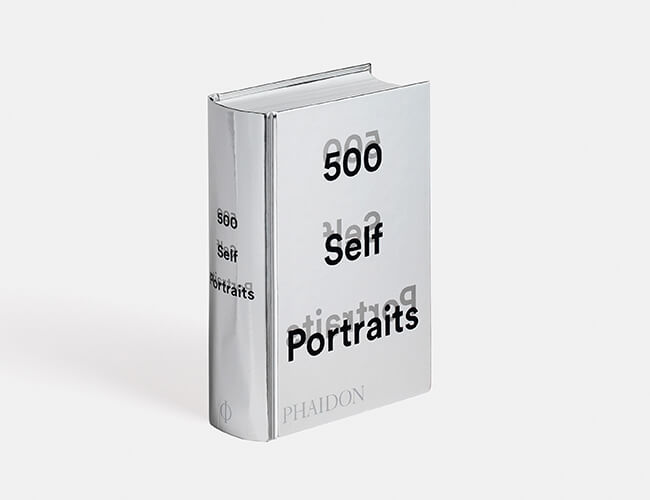 To see these pictures and many more, order a copy of 500 Self-Portraits here.