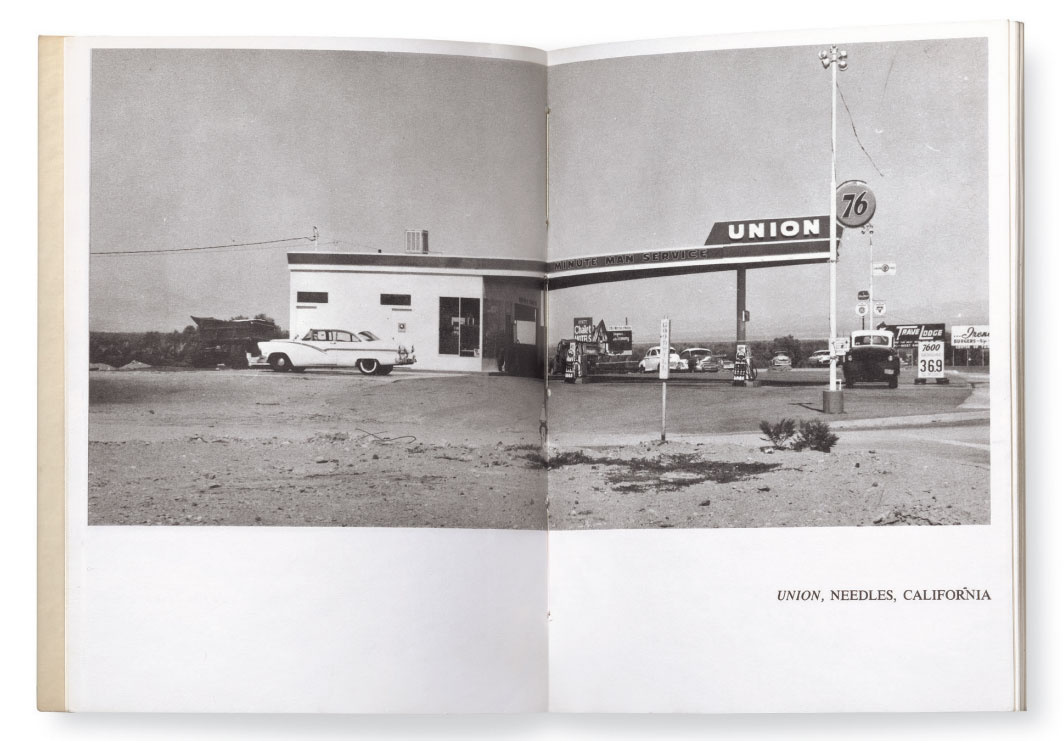 Artists Who Make Books: Ed Ruscha
By offering only 'technical data' the artist lets us see something exceptional in pools, gas stations and baby photos
Ed Ruscha is very much an artist who makes books. In 1976 he even painted one of his famous word works that read 'Artists Who Do Books', a description which might sound derisory, were Ruscha not one of those artists himself.
But Ruscha's books aren't finely turned, crisp insights into his practice, just as his word paintings often hint at great pop cultural truths, while never truly resolving themselves.
As the US writer Claire Lehmann explains in our new book, Artists Who Make Books, Ruscha produced sixteen artist's books between 1963 and 1978, many of which were printed using conventional, commercial production techniques.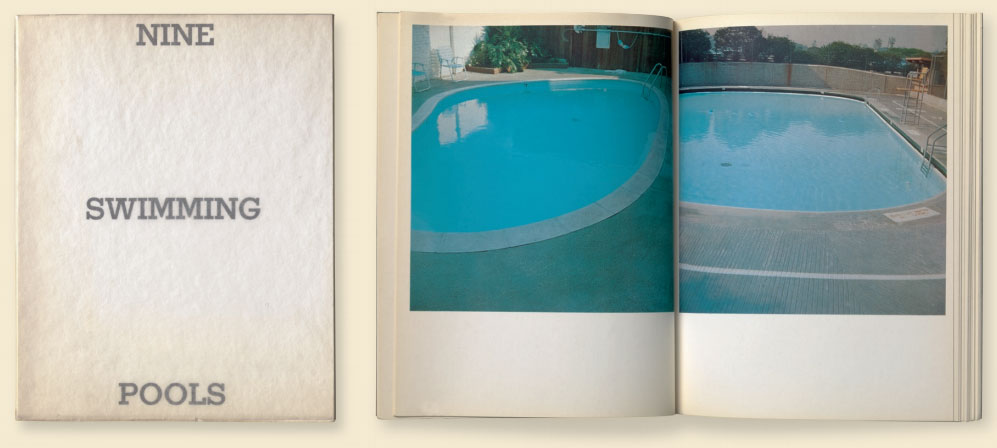 "Ruscha has claimed a singular disregard for the artist's book as precious object and preferred to expand the potential reach of his books by pricing them at just a few dollars, often losing money in the process," writes Lehmann. "Privileging a "crisp" look and "clear-cut machine finish," he used offset presses to churn out large editions: "The final product has a very commercial, professional feel to it."
This commercial production technique isn't wholly reflected in Ruscha's content. The books aren't succinct, cogent works, but rather word and picture combinations which, as Ruscha describes them, are "snapshots with only an average attention to clarity," or merely "technical data".
"Ruscha's first book Twentysix Gasoline Stations (1963), was conceived purely from the words in the title," writes Lehmann. "The phrase came to him, and, intrigued by it, he decided to make a book to give the idea physical form. Twentysix Gasoline Stations presents black-and-white photos of gas purveyors - from Conoco and Mobil to Rimmy Jim's Chevron - situated in desolate landscapes along Route 66 between Los Angeles and Oklahoma City, which travels through Arizona, New Mexico, and Texas."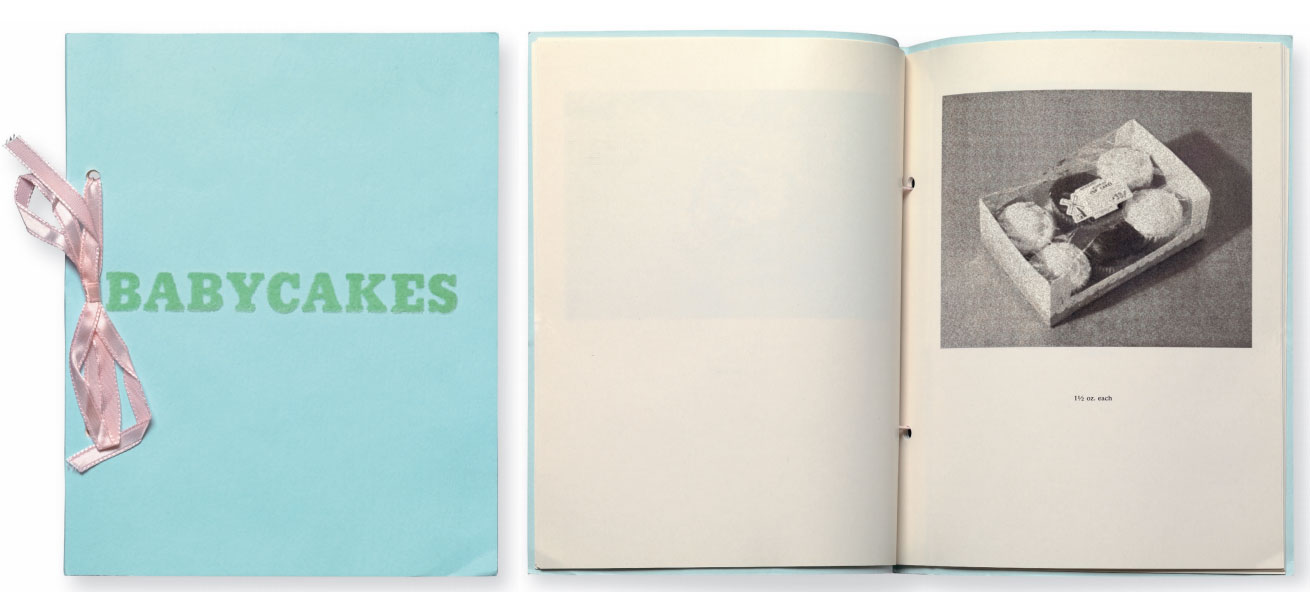 Nine Swimming Pools and a Broken Glass (1968) is similarly deadpan, with a run of blue, inviting pools rounded off with a less swimmer friendly image of a cracked drinking glass.
Babycakes with Weights (1970), amps up the humour a little more. The book, as Lehmann explains, "is filled with pictures of babies, cakes, and their respective weights. The blue softcover with flocked lettering spelling out "babycakes" is bound with a pink ribbon tied in a bow, the colour scheme and materials clearly promising a baby book."
The book wouldn't make a good baby shower gift, or even a great guide to cakes, just as you couldn't rely on Twentysix Gasoline Stations if you wanted to fill up your tank, or Nine Swimming Pools if you fancied a dip. The books have the trappings of poppy commercialism about them, like misguided instruction books, or a partially complete guide to life in the 20th century.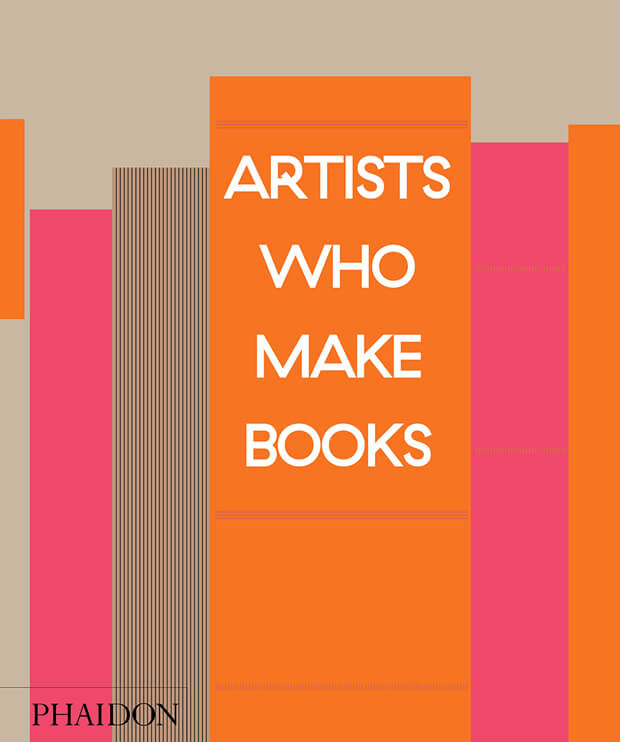 "If Pop artists focused our attention on the fascination of the everyday object through techniques of scale, colour, or material transformation, Ruscha's books force us to attend to the quotidian through their impassivity and formal invention" writes Lehmann. " It's no surprise that his books are considered an important precursor for Conceptual art, although they contain none of that movement's fabled dryness. The "technical data" of Ruscha's books may be aloof, but it is animated by the notion that in commonplace words, ideas, and sights, something exceptional can still be found."
For more on Ruscha's work, and many other impressive bibliophile artists order a copy of Artists Who Make Books here.