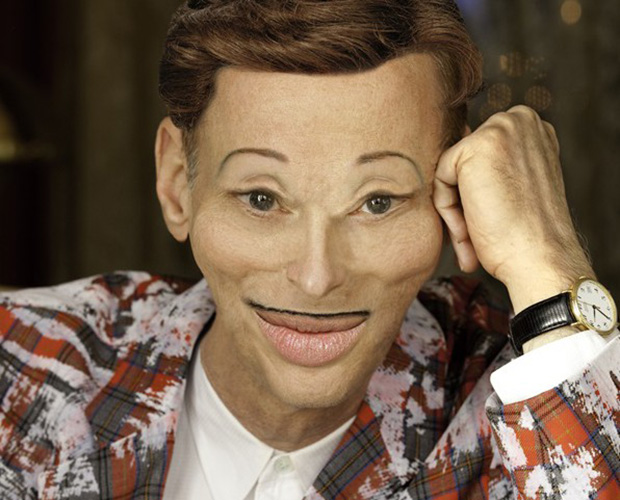 What on earth has John Waters done to himself?
The filmmaker's cosmetically enhanced LA alter-ego features among the trashy exhibits in a new show
Want to know what John Waters' new exhibition is all about? Well, let the veteran filmmaker, writer and artist himself enlighten you. In an accompanying essay to the show, Beverly Hills John, which opens this Friday January 9 at New York's Marianne Boesky Gallery, Waters says the show will examine, "my unresolved childhood fame issues, my fear of false glamour and nouveau-riche comfort, my ongoing sexual attractions and nature's sometimes unfair punishment of such urges, and the possible horror and risk of a 'careericide' with dignity."

Anyone with a passing interest in American cinema will already be familiar with Waters' gross, glitzy, sex-and-fame aesthetic; while anyone with a working knowledge of the film business, will understand how the director of the infamous, mid-seventies classic, Pink Flamingos, went on to to make such mainstream movies as Hairspray and Cry-Baby, before a shrinking art-house circuit pushed his type of filmmaking more or less out of existence.
Nevertheless, Water's acid wit lives on in this show of photographs and mocked-up images, which includes a portrait of a cosmetically enhanced Waters, the Beverly Hills John of the title; Brainiac, a tabloid supermarket weekly dedicated to America's intellectuals – sample cover line: 'Joan Didion Hits 250 Pounds'; Library Science, series of juxtaposed book covers, which pairs best-sellers with their pornographic pastiches; as well as Losers' Gift Basket, a hamper filled with such consumer demerits as pinworm tablets, haemorrhoid cream, and an outdated mobile phone.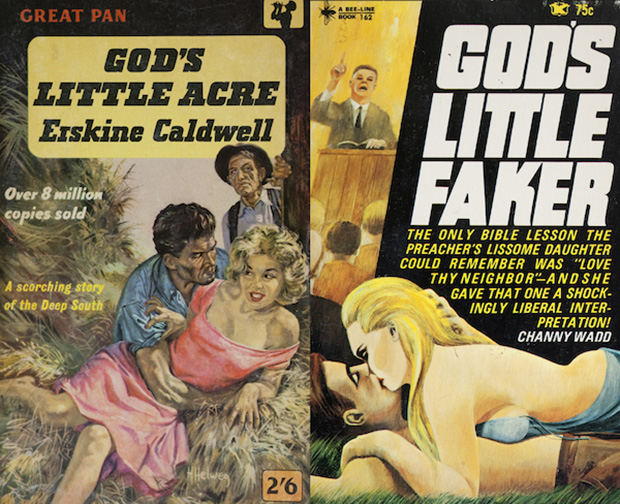 There's also one concession to his cinematic past: Kiddie Flamingos. This 74-minute video, to be screened during the show, features a child-friendly script read-through of his X-rated 1972 film, Pink Flamingos, performed by child actors.
"If I censor my own videos like my enemies did in the past, am I transposing shock value into a new form of innocent surprise," asks Waters, "or 'crossing over' into sell-out territory?"
No sell-out as far as we can see John. In this case, clean is the new dirty. For greater insight into filmmakers past and present, take a look at our Masters of Cinema series; and for a clearer understanding of Water's aesthetic, consider Art and Queer Culture.